Jim and Diana Goure created the Light Center as a place where people could come to pray and meditate anytime, any day of the year. It is dedicated to prayer for personal and planetary transformation.
Diana Goure was born in the Gore Mountain Range of Colorado. Born to New Thought parents, she grew up in a positive, spiritual environment. Diana met Jim in church and they were married in 1947.
James V Goure was born in Nebraska City, Nebraska, and grew up in Pueblo, Colorado, in a Christian environment. When Jim was twelve years old, his father died. This led Jim to a deep desire to know God and to seek answers. When he was 21, he had read all the Holy Books of the various religions and had received insights leading to the "7 STEPS TO EFFECTIVE PRAYER" which is available to all that visit the Light Center. Jim was a graduate of the U.S. Naval Academy and served as a Commander in the Navy shortly after World War II, then was attached to the Atomic Energy Commission in Washington, D.C. as a Senior Executive Officer. During his work with this commission, Jim became aware of the very real threat of a nuclear war. He realized that none of the methods tried had established world peace. For years Jim had been protecting himself and loved ones by placing them in "bubbles of light." The same could be done for the planet, he said, so he asked friends in Virginia Beach to join with his family using the Effective Prayer (excerpted from his website).
The Effective Prayer
I release all of my past, negatives, fears, human relationships, self-image, future, and human desires to the Light.
I am a Being of Light.
I radiate the Light from my Light Center throughout my being.
I radiate the Light from my Light Center to everyone.
I radiate the Light from my Light Center to everything.
I am in a bubble of Light and only the Light can come to me and only the Light can be here.
Thank you God for everyone, for everything, and for me.
The premiere online multimedia resource for anyone on a spiritual path.
"Spirituality Guidance is the art of leading individuals to observe, collate and evaluate the facts. It frees the individual from judgment and allows your spirit to truly be free. By utilizing facts and not opinions, an individual can become one with the desires of their heart. The ultimate goal is to actualize these desires through prayer, meditation and service." ~Dean A. Banks, D.D.
Our mission here is to provide you with as many tools and teachers as possible to not only discover your Oneness with the Divine, but to maintain an ongoing relationship with the Creator of the entire omniverse.
The Best Relationship
If you want yourself and others to be happy develop an ongoing relationship with the Divine within. ~Dean A. Banks, D.D.
No Forgiveness Necessary
When you feel that you need to be forgiven for standing your ground for what is right and good, it is not trusting completely in God. No forgiveness is necessary. You have a right to believe or not believe in whatever you choose. You are an individualized expression of the Divine and your Divine purpose is for YOU to unfold in Divine order. If anyone calls you stupid, misguided or totalitarian it is in fact they who are! This reveals just how much their ego is in command and NOT the Spirit of God. Success leaves clues. We just have to know how to read them. Open your mind and heart to the truth of allowing yourself to completely trust in the Divine. In the moment you do you are forgiven by the Divine and you learn how to forgive yourself and others for any and all shortcomings. ~Dean A. Banks, D.D.
Infinite Abundance
Trust in the Divine and your life will be filled beyond measure with infinite abundance. It is a promise that is fulfilled when you trust completely. ~Dean A. Banks, D.D.
JAMES & DIANA GOURE
by Dean A. Banks, D.D.
I met James & Diana Goure in the Spring of 1977. My good friends Dean & Mark Strickler and I attended a weekend seminar in Asheville, North Carolina where he spoke on his 7 step prayer and the existence of angels. We met a great guy there named Eugene who used to be a State Representative for North Carolina. We were looking for a hotel and he steered us in the right direction. We got to know him so well over the weekend that he invited us to stay at his house in Raleigh-Durham on our way home to Delaware. We did and had a great time.
Over the course of the weekend I got to know Jim & Diana Goure and was fascinated with their life's journey. We contributed to the construction of the Light Center Dome located in Black Mountain (just East of Asheville) and visited there again several times. The people at the seminar were wonderful and I happened to meet a psychic named Veneeta. Since I was leaving for California after I returned to Delaware, I asked her what she saw for me in my future. She looked right into my eyes and said, "There's nothing I can tell you; you already know what you are going to do." I was taken aback a little and eventually came to know exactly what she had meant.
Jim was a dynamic and loving speaker. He had introduced his 7 step prayer and we all started using it. It revealed just how we are all beings of light and that we are endowed with divine powers. I mentioned to him that I had tea with Lao Russell (Walter Russell's wife) at the University of Science and Philosophy before I arrived at the seminar. He told me how he once met her and was impressed with her loving soul.
After we left the seminar we stayed at Gene's place for a couple of days and returned to Delaware. Soon after, I left for California and a few years late saw Jim and Diana again when they came to speak in Los Angeles. We shared stories and left so happy to see them that we talked about it for weeks.
Jim & Diana were such fascinating and loving people that I will never forget them. The picture of them on this page was taken by me in 1977. If you are ever in Asheville, North Carolina, please visit the Light Center Dome and meditate there. Set in the side of Black Mountain, you can feel at peace in the beauty and calm of this dome. Go to http://www.urlight.org/?page_id=33 for info on the dome. ~Dean A. Banks, D.D.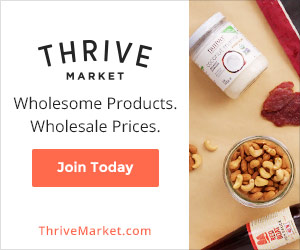 Talks on Spirituality, interviews and book excerpts from participating authors and speakers.