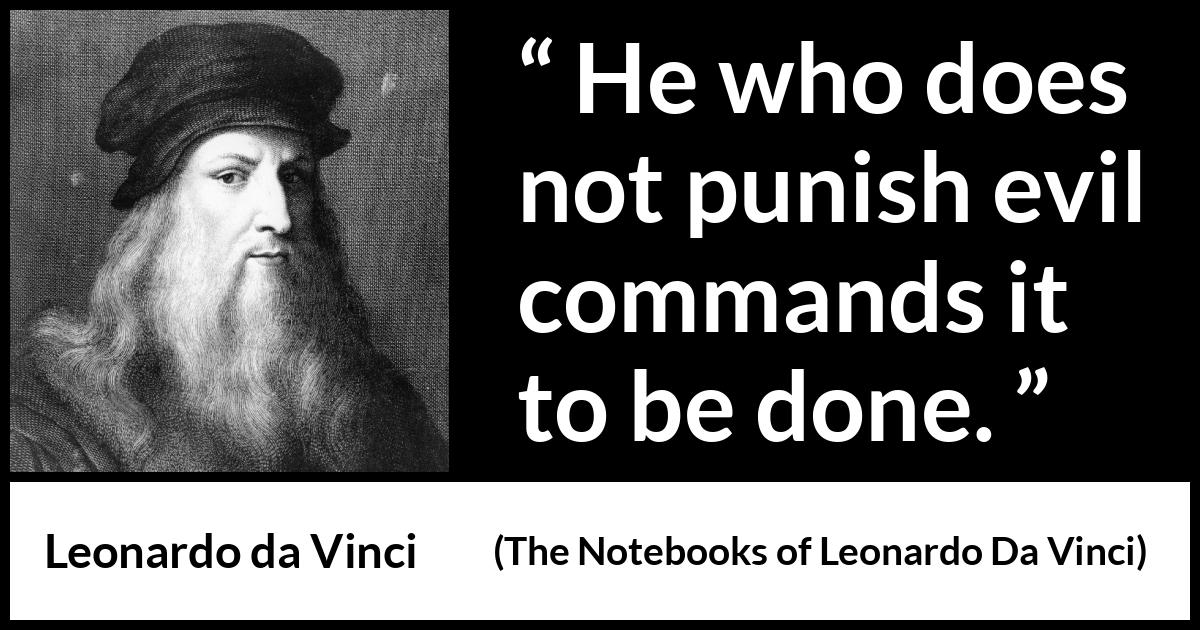 A CESSPOOL OF
INFORMATION
The internet is a cesspool of information skewed to the whims and leanings of those who desperately need to convince others that they are right and others are wrong. Be like a waste treatment plant and sift out the bullshit so that the water that remains can be purged and purified.
Go to the library and verify everything that you learn on the Internet in order to separate the chaff from the wheat. If you don't, you will start to believe the skew of the truth that aligns with your beliefs and keeps you in your comfort zone. Knowing the truth requires work.
If you are not willing to do it, then you are complacent, mediocre and self-centered. May God help you go to the Library. Learn the truth instead of parroting what you hear and believe. It will be better for everyone! ~Dean A. Banks, D.D.

LOCKING HORNS
This past week has been quite a challenge in many ways; health care validated; marriage equality for all; and the forgiveness of a mass murderer by the families of the victims. Between the battle over the Confederate Battle Flag and the ability of people to learn how to accept one another AS THEY ARE we have been exposed to some serious changes all at once. The lovers of life who support equality and the blatant assholes locking horns on one thread after another! People who love life have the ability to see beyond our differences and embrace our similarities despite our ingrained beliefs. The assholes, on the other hand, have had a field day ramming their ignorance down the throats of decent and loving people. So exactly, what is an asshole?
According to the textbook definition, an asshole is "a stupid, mean, or contemptible person [dictionary.com}." According to the Urban Dictionary it means "someone being arrogant, rude, obnoxious or just a total dickhead....e.g. your current boss." Let's get more graphic; what does an asshole do? Literally, it spews shit. Shit is the excrement of the biological process of nutrition; it is the part that is rejected by the body as not being of any good use whatsoever. Hence, and asshole literally spews unproductive shit that has absolutely no value to the life of the organism. Now, we have a better understanding of just what an asshole is. Assholes hold onto their pre-programmed beliefs about their lives and try to impose those beliefs on others; usually based on what the Bible says according to their warped and inaccurate interpretation of it.
Yet, in this country where we have the right to practice whatever beliefs we espouse AND the right to NOT practice any beliefs as well, we still have too many adult children who refuse to grow up and learn how to respect the rights of others. Their discourses about their beliefs have no value because they are spewing the 'absolutes' of their belief systems on others who choose not to believe. In essence, they are trying to control, dominate and manipulate the lives of others to their own ends. What are those ends? The power of an arbitrary 'God' who embodies human characteristics and 'hates' sin! What the living fuck is that? It is an anthropomorphic view of God that is NOT based in reality. It is humankind whipping game on all of humanity to benefit itself more than everyone. It is pure and utter selfishness. It is ego more than it is the Spirit of God.
Assholes are prevalent in our society. In fact, just yesterday I was called a 'liberal douche bag', an 'utter idiot' and an 'ignorant bastard'. If being a douche bag, idiot or bastard means that I care more about the welfare of others I will wear that as a badge of honor. I categorically refuse to cow tow to the complete and utter bullshit of backward ass country fucks that don't have the intelligence or decency to get off of their asses and learn the truth. I will clip their wings at each and every opportunity. I will stand firm on the truth of love in the onslaught and subsequent wake of their spurious attacks. When you back down from the truth and allow ignorance to flourish you are not only hurting yourself, but the rest of us as well. Contribute to all of us by literally 'wiping out' the ignorance (shit) that assholes spew.
Grab the TP of love, clean up the mess and flush it down into the sewer where it belongs. It has no value and you should NEVER give it any value whatsoever. The more accustomed you become to the smell of shit the more desensitized you become to its overall stench. Don't allow the lies and misinformation that assholes spew to interfere with your blessings of inner peace. Go within and listen to the still small voice of God guiding and directing you into fulfilling your Divine purpose in Divine order each and every day. Discard what is not needed and keep what is needed. Don't let the shit of assholes ruin your day. After all, it's all they know how to do in order to remain in their comfort zone of ignorance and mediocrity. Get your 'shit' together and flush it down the pipe into oblivion. If you don't, the stench will grow and you will begin to believe it needs to be there when in fact it truly doesn't. Be ye therefore dismissing of all of the assholes and the shit they spew! ~Dean A. Banks, D.D.

THE WORLD ACCORDING TO ROGER
VIDEOS
SERVICE IN PRAYER
Elizabeth and I would like to invite you all to our site 'Service In Prayer'. For many months we have been led to offer a way for our online friends to have a forum to share our prayer needs with each other.
The purpose of this website is to connect with one another and share our needs for healing in whatever areas we feel we need. Please visit the website or go to the Facebook forum to post any public prayers on the Wall or PM us for private prayers.
We will pray for you or help you to find Prayer Partners to assist you in healing and realization of your Divine purpose and the unfolding of it in Divine order.
Thank you all for your support, kindness and for blessing us with your ongoing friendship. Peace and blessings to all of you and your families! ~Dean A. Banks, D.D.
OUR PAST ISSUES
Did you miss any of the issues of The Spirituality Post Daily? If so, following are the links to each and every day for you to peruse. Please visit our advertisers and help us to keep going in our service to the spiritual community of souls who long for a greater spiritual perspective on life. God bless you and your families! ~Dean A. Banks, D.D.
COUPON SAVINGS
SPIRITUALITY GUIDANCE
What is the Spirituality Guidance Channel? SGC is a video portal designed to introduce spiritually inclined individuals to be exposed to spiritual videos, radio, teachers, music, art, books, resources and links from a selected group of teachers and requests from viewers. Each featured coach/teacher will have their own page highlighting any videos, audios, websites or printed material they have produced. This portal will be regularly promoted on the Internet through social networking and targeted marketing channels. Please visit the website at the following address:http://www.spiritualityguidance.com and email me at webproducer@hotmail.com with any suggestions, links or materials. Thank you for your most courteous participation in this project. I welcome your input. ~Dean A. Banks, D.D.
ANIMAL WELFARE
THE PURPOSE OF FAITH
What is the purpose of faith? Is it a process for us to gain the favor of God as some say is scripturally based? Is it the prime mover of the subsequent actions of believing in God's word as proclaimed in the Bible or the Quran? Or is it the seed of trusting in God from within by knowing the truth of your inner well-being? We have recently seen the faith and forgiveness of the families of the 9 people murdered at Bible study in North Carolina. It was that faith and forgiveness that is now having the Confederate Battle Flag being taken down today in Charlotte, N.C.
Do you honestly think it would be coming down if the reaction was violence, fighting and resisting? The opponents would have 'dug their heels in' and fought back. With faith and forgiveness their resistance was nullified because they would have been defending the consciousness of those who had created the atmosphere of hate. Their political futures would be dismal at best. Faith and forgiveness set the tone for societal healing. The deaths of those 9 people would have been in vain had their families reactions been anything other than choosing to live in Divine love over revenge and hatred. We all need to acknowledge and respect anyone who chooses Divine love over animosity and fear.
At every moment of our lives we have the choice to 'be' our better SELF or take the easy way out and react from our spiteful self. Faith is the action that leads us into trusting in the Divine despite what occurs outside of ourselves. The pathway to being our better SELVES is in forgiving others, having faith in Divine guidance and trusting in the Divine completely, NO MATTER WHAT HAPPENS! Being the best we can be only comes when we allow ourselves to be guided by the spirit to do that which is divine. In the words of the new pastor of those murdered: "Our faith allows us to be our better selves." ~Reverend Norvel Goff (Interim Pastor of Emanuel AME Church.
Take the high road and be divine. After all, that's where you came from and that's where you will end up. Be a loving and loyal child of the Most High that resides in your inner heart. Be ye therefore perfect! ~Dean A. Banks, D.D.
A COMMON LANGUAGE
Responding to hate speech with hate speech is speaking in a common language. If they are ignorant of, controlling, dominating or manipulating the truth to fulfill their agenda, then they need to understand exactly what they are doing! Being truthful to someone who is aberrant is giving them tough love.
Yeshua said, "38You have heard that it was said, "An eye in exchange for an eye, and a tooth in exchange for a tooth." 39But I am saying to you, you shall not rise up against an evil person, but whoever strikes you on your right cheek, turn to him also the other. 40And whoever wants to sue you and take your coat, leave for him also your cloak. 41Whoever compels you to go one mile with him, go with him two miles. 42Whoever asks you, give to him, and whoever wants to borrow from you, do not refuse him. 43You have heard that it was said, "Show kindness to your neighbor and hate your enemy." 44But I say to you, love your enemies and bless the one who curses you, and do what is beautiful to the one who hates you, and pray over those who take you by force and persecute you. 45So that you will become the children of your Father who is in Heaven, for his sun rises on the good and upon the evil and his rain descends on the just and on the unjust. 46For if you love those who love you, what benefit is it to you? Behold, do not even the Tax Collectors the same thing? 47And if you pray for the peace of your brethren only, what excellent thing are you doing? Behold, are not even the Tax Collectors doing the same thing? 48Be therefore perfect, just as your Father who is in Heaven is perfect."
The term 'rise up' means to 'resist' and 'attack'. In other words, don't fight and resist; allow them to be as they are and love the Divine within them DESPITE their aberrant behavior. It doesn't mean that you continue to allow them to blatantly lie and change the facts to suit their opinions and agendas. Love your enemies by insisting on the truth. If they continue to lie and abate the truth let them; don't fight or resist their ignorance. However, speak the truth with authority despite their spin of the truth. They will fall prey to that spin someday but you don't have to now. Pray for them and move on. Always speak the truth from your inner heart more than the opinion of your selfish ego. Peace. ~Dean A. Banks, D.D.
BELIEVING IN A BOOK
When you stop believing in a book that was passed down by sheepherders 2000 years ago as the Holy Word of God you will come to know that LIFE is more important than anything that is EVER written down. The books of the Bible were handed down first by word of mouth. Then they were written down on scrolls that were eventually lost and found. Written first in Aramaic (early Hebrew) they were first translated into Koine Greek. Then they were translated from Greek into Latin and then from Latin into English. During each translation verbs were transposed as nouns and vice versa.
Aramaic was a secretive consonant verb oriented language that was translated into the vowel and noun oriented Koine Greek. Terms from the Greek had to be interpreted from the Aramaic. Terms from the Koine Greek had to be interpreted into the Latin and then into the English; many times without the cultural and geographic idioms being taken into consideration. It wasn't until Martin Luther declared that the Bible was the Holy Word of God through the MADE UP doctrine of Sola Scriptura was the Bible considered to be God's word. The Bible is a collection of fascinating stories; some taken from earlier stories of other cultures.
Many books were left out and not canonized by the Council of Nicea in 325 C.E. by the priests of the Catholic Church who carried out the will of the murderer Emperor Constantine. With all of these mistranslations and declarations about this collection of books there leaves a great deal to be proven as to its verifiable authenticity. If you don't believe me, then go to the library and read the truth. If you hate me now, then please, defriend me and stay comfortable in your erroneous belief system. LIFE is what is important and not some God damned BOOK!!! Yeshua taught the Golden Rule and any time you treat anyone else that is different from you, based on their gender, race, economic status, religious beliefs and sexual orientation YOU are NOT following the Golden Rule.
Remember the words of Yeshua in a parable told in the book of Matthew:  "34Then The King will say to those who are at his right, 'Come, blessed ones of my Father, inherit the Kingdom that was prepared for you from the foundation of the universe.' 35For I was hungry and you gave me food, and I was thirsty and you gave me drink. I was a stranger and you took me in. 36I was naked and you clothed me. I was sick, and you took care of me. I was in prison, and you came to me.' 37Then the righteous will say to him, 'Our Lord, When did we see you that you were hungry and we fed you, or that you were thirsty and we gave you drink? 38And when did we see you, that you were a stranger and we took you in, or that you were naked and we clothed you?' 39'And when did we see you sick or in a prison, and we came to you?' 40And The King answers and says to them, 'Amen, I say to you, as much as you have done to one of these my little brothers, you have done that to me.'" ~Yeshua, Matthew 25: 34-40.
Each and every time you discriminate against anyone else because they believe differently than you it is not them that you are hurting, it is Christ. Shouldn't that be enough to teach you that you need to make a change? Stop listening to the egomaniacal preachers who proclaim the Gospel of Paul and NOT the Gospel of Yeshua, the Christ. Paul's Gospel has been the source of anti-gay and pro-slavery movements. Several scholars believe that Paul the Apostle was gay. What he was doesn't really matter; what matters the words of Christ.
Despite the many translations the truth rings true. Stop using a book with such a clandestine and controlling history to make you despise a living and breathing human being who is just like you. Your judgment of them is your judgment of Christ himself. Be true to the SPIRIT of the WORD and not the letter of it. May God bless you! ~Dean A. Banks, D.D.
OUR PODCASTERS
by Dean A. Banks, D.D.
Currently Bobby Hinkle, Elizabeth May Sutor and Dean A. Banks, D.D. have uploaded podcasts. Robert Yarbrough will be added soon. Just click on the podcasters placards below and click on the Podcast title. Currently there are five podcasts on Bobby Hinkle's page, one on Elizabeth Sutor's page and nine on Dean A. Banks, D.D.'s page. Stay tuned for more! Thank you for choosing us!
What is the Spirituality Guidance Channel? SGC is a video portal designed to introduce spiritually inclined individuals to be exposed to spiritual videos, radio, teachers, music, art, books, resources and links from a selected group of teachers and requests from viewers. Each featured coach/teacher will have their own page highlighting any videos, audios, websites or printed material they have produced. This portal will be regularly promoted on the Internet through social networking and targeted marketing channels. Please visit the website at the following address:
http://www.spiritualityguidance.com and email me at webproducer@hotmail.com with any suggestions, links or materials. Thank you for your most courteous participation in this project. I welcome your input. ~Dean A. Banks, D.D.
SUNDAY MORNING SERVICE WITH
DR. DEAN A. BANKS, D.D.
Welcome to our new Sunday Morning Service by Dr. Dean A. Banks, D.D.
Every week Dr. Dean will be engaging subjects that are pertinent to your growth and expansion into recognition of; respect to; and communication with your inner spirit.
Please feel free to comment or suggest topics for review. May the Divine always bless you and your families! ~Dean A. Banks, D.D.
CD/DVD
SPIRITUAL BOOKS
SAYINGS
The best lovers are never superficial. ~Dean A. Banks, D.D.
Worshiping is human, knowing is Divine! ~Dean A. Banks, D.D.
Part of kickin' ass is knowing about having yo' ass kicked! ~Dean A. Banks, D.D.
The only bravery we should ever recognize is that of standing up for the truth in the face of blatant lies and revisionist history. ~Dean A. Banks, D.D.
LET GO OF HATE
When you learn to love what everyone hates is when you will begin to hate why everyone doesn't learn love.
Let the hate go and allow love to be your beacon of light down the darkened path. Love will guide you, nurture you and bless your steps.
Be a beacon of light and a giver of love! ~Dean A. Banks, D.D.

IN A HURRY
We all make the mistake of sharing things in a hurry sometimes without verifying it because it aligns with our beliefs.
I have been called out several times and when I researched it what was said was partly true and not validated. I have learned that if I am going to say something I must own it and I must make the time to verify its veracity and validate its occurrences.
The truth must occur collectively as well as individually in order for it to accurately express universal principles. Time invested in being accurate is NEVER wasted! ~Dean A. Banks, D.D.
THE WAY YOU EXPECT IT
It's so obvious to me that when the heat is on how the one's receiving the heat always look to the leaders of the other side to take the attention off of what their side has done to rape all of us!
Immediate distraction and spin reveal an acceptance of their aberrance and a rampant seeking of self-justification. ~Dean A. Banks, D.D.
DEMONIZING?
I have been served notice by some FB cohorts that I am demonizing Republicans, conservatives and anyone who doesn't agree with me. Now that I have stopped laughing, I think I can respond. I don't care what political party, religion or beliefs that you subscribe to at all. If what you think, feel, believe, say, act out or do is in any way hurting anyone else, I WILL call you out on it. Because I say this, I have been also told that I am an egomaniac and don't have a firm grip on reality. I post here because I need to bolster my ego and gain allies for my twisted and sick cause.
When I blast the interpretations of the Bible that are TOTAL bullshit I am told that I am going to Hell for sure! I have been cursed, bullied and threatened on several occasions and that I better watch out because someone is going to get me. These morons actually think that they can instill fear in me from their lame and sociopathic threats. The one thing that they won't realize is that I fear NOTHING!!! Why? Because I know the spirit within is my inner well-being and that no matter what happens on the outside that I have Divine love in my heart.
The reason these freaks continue to lie, threaten and challenge my views is because they have no clue that they have that very same spirit within them. The only thing that they have to do is get their own selfish egos at out of their own way. However, most of them won't because it is they who fear what they will find; the truth! So, go ahead you anti-social ignorant morons who spew hate at every turn. I will NEVER back down to you or shut up.
I will speak from my inner spirit and if you don't like it then tough shit. Go troll under someone else's bridge with your egomaniacal banter. I am here to be friends with kind, compassionate and decent loving people who truly care about the truth, others and this planet. Nothing that you can ever say or do will stop me because I know that at the center of my being is Divine love and that same love always guides me, loves me and protects me. Get a life! ~Dean A. Banks, D.D.
WHAT DOES
FIGHTING ACCOMPLISH?
What does fighting really accomplish? Does brute force correct aberrance or does it merely temporarily stop the one who is committing that aberrance? When you choose to physically, emotionally, mentally or spiritually fight anything you are focusing energy on its existence. You are accepting its truth and validating that it has 'gone against your grain'. You are, in fact, giving it the power it needs to grow and repeat itself ad infinitum.
Your problems ALWAYS escalate when you give them energy. You are the one that is making them grow because you perceive that they are somehow interfering with what you 'believe' you need to do. The fact is that if you put your energy into solving your perceived problems by NOT attaching ANY emotion to them, they would pass through you into oblivion. We all face what we perceive as problems.
We have them because we are not asking the right questions and pursuing to right solutions; that's why we perceive they are there! Accept how things are and allow that which is your inner well-being to move Divine love from your inner heart into your outer world. That is how questions become answered and the perceptions of problems dissolve.
Trust in that which has created everything to reveal the correct solutions in Divine order. Not only will your perceptions of reality change, but the results of those perceptions will be made manifest. Don't feed the beast with negativity; feed your world with Divine love everlasting! ~Dean A. Banks, D.D.
WHAT IS A RACIST?
What is a racist? A racist is "a person who believes in racism, the doctrine that one's own racial group is superior or that a particular racial group is inferior to the others" [dictionary.com]. Now, if you identity someone as being racist by what they say about others that are NOT of their race and they deny being racist, then what they are suffering from is ignorance AND racism. Ignorance is lacking knowledge or information as to a particular subject or fact. They are uninformed or unaware of their racism because they believe that they are superior in some way to others and that they possess the knowledge to know that they are not racist.
The same goes for sexual discrimination. I am sick and tired of hearing "I do not discriminate" and then they follow it up with "I have several black friends" or "I have several gay friends." If you have to deny what you are and then justify it with identifying that some of your friends are either black or gay, then you, in some way, are trying to convince others that you are not prejudiced or discriminatory simply because you have friends of either 'persuasion'. People are people and when you deny that you believe that you are better than them when you believe you are you are ignorant and racist!
Learn to accept people as they are and not how you want them to be. If you don't, your ego is so big that you will not realize that you are a racist and ignorant. How can you become aware and equanimous if you don't even know that you aren't? Stop justifying your hatred of that which you don't understand and allow that which is Divine love to move through you and realize your ego's faults. Be ye therefore open to your weaknesses and your prejudices enough to learn how to put them behind you and become a person that lives in intelligence and equanimity. ~Dean A. Banks, D.D.
OTHER REASONS?
It has been stated that those who are not as successful as Donald Trump are jealous of his track record of success. Could that be or are there other reasons?
As for his track record of 'success', I happen to know some Atlantic City contractors that he totally screwed in paying them when they constructed the Taj Mahal Casino.
He is a prick, a total egomaniacal asshole and everything he does is about him. Fuck him and the bad rug he road in on! Or, should is say, the one that is on top of his head! ~Dean A. Banks, D.D.
LET IT GO
When others mistake your kindness for weakness let it go. Discern their behaviors to see if they still do the next time you interact with them.
If so, be gracious and take leave of them. Your kindness should never fall on deaf ears. If it does, then move on.
Their growth is as much dependent on it as yours. Being kind is NEVER being weak! ~Dean A. Banks, D.D.
What is the Spirituality Guidance Channel? SGC is a video portal designed to introduce spiritually inclined individuals to be exposed to spiritual videos, radio, teachers, music, art, books, resources and links from a selected group of teachers and requests from viewers. Each featured coach/teacher will have their own page highlighting any videos, audios, websites or printed material they have produced. This portal will be regularly promoted on the Internet through social networking and targeted marketing channels. Please visit the website at the following address:
http://www.spiritualityguidance.com and email me at webproducer@hotmail.com with any suggestions, links or materials. Thank you for your most courteous participation in this project. I welcome your input. ~Dean A. Banks, D.D.
EBOOKS
OUR WEBSITES
Please visit our websites and send them to anyone you think would need our services. If you are out of our area (Northern Delaware) and know someone in our area, please forward this flyer onto them. We are available for work over the next few months, so please let us know as soon as possible. ~Liz & Dean
Liz:
http://www.banksnet.com/sittingservices
http://www.elizabethmaymusic.com
Dean:
http://www.banksnet.com
http://www.banksnet.com/portal
http://www.spiritualityguidance.com
ARE YOU BETTER?
Just when you begin to think that you are better than someone is when you should realize that you aren't. We are all created as Divine children equal in the heart of the Divine. No one is better or more deserving of Divine love than anyone else. Until you realize this and start applying it in your life you will keep yourself from realizing your dreams and goals.
Why? Because in your elevation of your ego over the dignity and respect of any other living and breathing being you have cut off your blessings of Divine love. You have purposefully stopped the flow of your blessings in order to 'believe' that you are better. You have betrayed Divine love in favor of your selfish ego.
Trust in the Divine and allow the blessings of Divine love to flow through you by letting of any and all erroneous beliefs that are contrary to treating any one of God's children equally. Go ahead, listen to your ego and you will reap what you sow.
The alternative is much better and if you don't choose to walk the walk, then stop talking the talk that lies, hurts and fools others into believing something that isn't true. Humble yourself in your inner presence of Divine love. Live the Golden Rule and treat others as you would expect to be treated. Peace; and may God bless you always! ~Dean A. Banks, D.D.
WEATHER
VIDEOS
SPIRITUAL BOOKS
DONATIONS
CD/DVD
RESPECT
Do you respect the wishes of others? Do you push and push until you back them into a corner to give you what they want? Do you put up with their incessant demands until you give in or do you simply just cut them off?
I just defriended an old friend of mine since childhood because he demanded that I reveal the names of the people (contractors) that Donald Trump screwed in Atlantic City, N.J. I responded, "I will NOT compromise their anonymity for anyone! I was told this in confidence by reputable people and I will respect their privacy. Trump is an evil bastard and he is NOT liked at all in Jersey by decent hard working people who need to feed their families."
When anyone pushes you to the limit of your ethics and morals cut them off! They are more concerned about being right than being truthful; even though they are trying to make others believe that they are seeking the truth. Never allow ego to demand action that you morally and ethically refuse to take. Move away and clear the air. Peace. ~Dean A. Banks, D.D.
THE SECOND AMENDMENT
Here we go again with the flare-up concerning the 2nd Amendment. Bloviation being repeatedly leveled on us by pompous asses with backwards selfishness and a complete misunderstanding of why the 2nd Amendment was created. Yes, the 2nd Amendment was at one time a necessary evil in order to protect our new country.
Now, in these modern times, it is a leftover from times gone past. When you start going to school at age 6 do you still wear a diaper? By this time you have learned not to shit or pee your pants; but, in a civilized manner, go to the john and do your business. You no longer need to wear diapers because you have GROWN UP!
Now, all of these proponents of the 2nd Amendment, who bend its meaning to justify possession of deadly weapons, need to GROW UP! Do you think that your mini-arsenals of weapons are going to stop the government from coming onto your property and arresting you?
Do you actually believe that you can stave off SWAT teams, refurbished military equipment and police with a purpose? If you do, you are more of a moron than we all give you credit for and you are living in a self-fulfilling prophecy of death and destruction. It's time to shed your diapers of foolishness and start wearing big girl panties.
It's time to stop being selfish about your 'guns' and why you need to stockpile them. It's time to fucking grow up assholes! ~Dean A. Banks, D.D.
EBOOKS
ACERBIC TONES
Oh well, I've been admonished again for my acerbic tone concerning liars and people who take advantage of others. It seems that my lack of godliness, not speaking from my 'stature' and name calling has been irritating some people here on Facebook. I am very sorry that my acerbic tone and the use of curse words and names have bothered some. However, I must say that in my 62 years on this planet I have listened to, watched and had to deal with total liars, con-persons and assholes and I am sick and tired of it.
I am at a stage in my life where I will move away from those who bullshit, those who look to themselves as the do-gooders and those who claim to know the way to God. As I move away from them I identify why and express myself here on FB. After all, isn't that what our walls are for instead of pictures of our next meal and hilarious memes? I value each and every friend I have here and I know that some value me.
However, I will not change who I am for anyone. I will be acerbic to bullshit and assholes; I will say fuck and shit; I will call out anyone and everyone who says something without doing the research to prove it. I have been called out for reposting something that I did not have the time to verify a few times and I am grateful to those who had the balls to say so. I truly don't care what anybody thinks of what I say or do. I am who I am; faults and all. As I have said before on my wall; I am a guy typing at a computer expressing what has been revealed to me as it comes through me; as a result, sometimes I filter my writings with colorful expletives to get my points across.
Please, do not be offended by that. It is not directed at you or anyone else here except those who choose to troll my threads with innuendo, rhetoric and useless banter. I have been called many things here on FB and each and every time they are water that rolls off of my back. I would rather be called a name than deal with someone who likes what I say and doesn't know that it's the truth. God has blessed me with a fruitful and joyous life and I am grateful for the opportunity to share with all of you each and every day. God bless you! ~Dean A. Banks, D.D.
BE PATIENT
Just when I think, "What will the Republican Party do next", I say to myself, "Be patient." Believe me, more utter vapidity is coming along with stupidity, moronity and base jumping higher than the Yosemite!
I have never seen more idiots saying exactly what their base wants to hear even though they know what they are saying are complete prevarications!
Now, when you lie about something when you do not know the truth that is forgivable; when you lie about something and you DO know the truth, you are despicable, pandering and NOT a person anyone would want to lead.
The Republican field is now 14 massive egos each saying that they could do better than the other. Nothing like party unity! What a bunch of clowns!!! ~Dean A. Banks, D.D.
TAKE ACTION
I have told by a commenter to "Stop Blaming and Take Action!" Well, I AM taking action! Part of action it identifying the culprits and what they are doing!!!
Making people aware of aberrance is what I do here on FB. How can people take action unless they know what is going on? Activism NEVER happens without awareness FIRST!!!
Sometimes I just can't believe the level of understanding of those who think that turning on the microscope, finding clues and identifying the perpetrators is blaming and NOT taking action.
Action requires passion and emotion in order to commit behavior that identifies the problem first, makes others aware of it and then makes the steps to correct it. We are not islands in this sea of seen and unseen energies.
We are all connected and if anyone of us cannot see the aberrances of others then it is up to us to let them know!!! ~Dean A. Banks, D.D.
KNOW THE TRUTH
Look deep into your inner heart to know the truth of your Divine purpose. When you see it clearly allow your inner well-being to flow Divine love from your inner heart into your immediate world.
As it does your thoughts will purify; your feelings will become passionate; your beliefs will become accurate; your words will become poignant; your actions will become spontaneous; and your behavior will be timely.
Divine love is the essence of whom and what you are and when you allow it to guide you blessings abound! The path to fulfillment is only as hard as you make it. Why not get out of your own way and allow that which you have been resisting to pass through you into oblivion?
It is in the fighting against what you perceive is in your way that you lose the perspective and focus on unfolding your Divine purpose in Divine order. Be blessed and allow your inner well-being to always bless you! ~Dean A. Banks, D.D.
MORE THAN A VIEWER
One day you will wake up to the fact that you are more than a viewer, listener and feeler of reality. What you are is what is allowing your observations to affect your consciousness with the expressions of Divine love.
You are immersed in a sea of unseen and seen energies dancing all around you and through you. Your spirit is immortal and your ego is temporal. The combination of your ego and spirit create your living soul.
When your body refolds from whence it came your spirit continues in the sea of energies ad infinitum. Do not fear the death of the body for it is the beginning of total freedom.
Each and every day you go within to tap your inner well-being you experience the feelings of that freedom. Float in the sea of grace and allow that which has created you to bless you always. You are more than a watcher of life; you ARE a participator in it! ~Dean A. Banks, D.D.
NOT HAVING A CLUE
I have attacked by some and defriended by others claiming that I don't know science and truly don't have a clue. I have spent a good deal of my life in spirituality studies and scientific studies and have read an enormous amount of scientific theories and conjectures as well as spiritual takes on those theories. I have been blessed with the ability to be able to understand just how the underlying spirit creates vibration and expresses it into multi-dimensional results. I have even dabbled in some of the math (very complex). Yet, when I speak of these theories (most of them mathematically proven) I am accosted by emotional types claiming that what I am saying isn't scientific.
It always amazes me how ignorance always tries to passionately justify itself at the expense of truth. You CAN see the result of most principles in the reflection of the waves in the omniverse; however, you cannot see the unseen forces at play that create them. Science observes and records these results with the human senses and equipment that extends the ranges of the senses. It uses math to approximate just how these effects emanate from their source. However, it is not the be all and end all of knowledge, let alone wisdom. Wisdom comes from understanding knowledge by the process of using one's imagination. If you cannot see beyond your own sphere of reality, then you will not be able to see the processes that create the results you observe. In fact, you aren't able to see the source of all creation by using the reflections of it that are contained within the system (Gödel).
It is foolish to claim that science is our only tool to do so, yet I have been in many arguments with people who THINK they know science and don't even have a clue what the basis of science is (the Hypothetico-Deductive Model) and what principle it relies on (The Law Of Parsimony or Occam's Razor). When you espouse ANY belief system as being the ONLY way to attain knowledge and wisdom you are, in effect, limiting your ability to fully understand reality. Be open to that which you don't understand in order to learn just HOW to understand what exists and why it is here. If you don't, you will be cutting yourself off from learning the truth and living in a veil of mediocrity contained within a system you will NEVER understand until you lift the veil and go out of the system. Be ye therefore full of insight by allowing the truth to come to you despite your incessant and erroneous beliefs blocking the truth of reality! ~Dean A. Banks, D.D.
ARE YOU A GIVER?
Are you a giver? Do you look for opportunities to give others what blesses them? Do you live in joy when you do? Or do you feel slighted somehow? Are you a taker? Do you look for opportunities to get what you can from others? Do you live in satisfaction when you do? Or do you feel that you have done something wrong? A giver looks for opportunities to give, even when they are surrounded by takers.
A taker looks for opportunities to take, especially when they are surrounded by givers. How does a giver avoid being abused by a taker? By leaving their sphere of influence and surrounding themselves with those who appreciate their giving heart. How does a taker learn how to give?
By feeling the pain of those whom they have taken from and becoming honest about their skewed perceptions. Givers have an unrestricted heart/mind connection and takers have major blockages between what they think and feel. Want to move from being a taker into being a giver?
Then live from the Spirit of God within and tell your ego to take a backseat. Heal yourself by getting out of your own way! ~Dean A. Banks, D.D.
EBOOKS
PATTERNS OF THINKING
What is the most difficult pattern of thinking to deal with? Is it anger? Is it hate? Or is it something that is not so obvious? Could it be something that is so subtle that is goes virtually undetected by most people? What could be so difficult that it would hinder the truth from being known instead of believing opinions from misinformation? It turns out that 'complacent ignorance' is the most difficult thing that we have to let go of; and NOT overcome!
Overcoming implies a battle, a struggle, fighting or resisting. Letting go means to allow that which is to be without attaching any emotion to it. Complacency means that we are "pleased, especially with oneself or one's merits, advantages, situation, etc., often without awareness of some potential danger or defect; self-satisfied" [dictionary.com]. The origin of the word complacence is from the Latin 'complacentem' meaning "pleased with oneself."
If you are pleased with yourself, then you will have no desire to learn anything new or to learn the truth. Ignorance means that we are "lacking in knowledge or training; unlearned: uninformed; unaware" [dictionary.com]. The origin of the word ignorance is form the Latin 'ignorantem' meaning "not to know, to be unacquainted; mistake, misunderstand; take no notice of, pay no attention to,"
If you are ignorant than you can learn and come to know the truth if you have the desire to learn and KNOW the truth. So, if you are suffering from 'complacent ignorance', you are secure in what you believe and you don't care to know whether or not your beliefs are accurate or erroneous. In other words, the truth is NOT important to you and you are comfortable in sticking to what you believe, even in the face of contrary knowledge.
In this pattern of existence you are lost because not only do you NOT know the truth, you don't even care to go and learn it. You are living in mediocrity and you are just like the lowly servant who hid his talent because he was afraid of losing it; or even, using it (Matthew 25:14-30). The lesson to be learned is simple; never be fearful of learning the truth and investing your knowledge in growth and expansion. If you don't use the talents, skills and abilities that you have been blessed with you will lose them.
The Divine has given you these gifts for a Divine purpose; NOT to glorify God but to fulfill the Divine's purpose for your existence! Stop being complacent and comfortable with your beliefs and realize that you CAN be educated in learning the truth if you pray for guidance; meditate to receive guidance; and serve all of life to implement that guidance. You don't have to be ignorant of the truth when you choose to serve the Divine with your blessings.
Be ye therefore full of the desire to live in Divine truth! ~Dean A. Banks, D.D.
MORE SAYINGS
It has been said that if you cannot be kind, then be quiet. In most cases that is true, however, when you don't need to be quiet, be kind and speak the truth! ~Dean A. Banks, D.D.
The Gestalt of cleaning anything reveals intent and agenda manifestation. From the duality of filth comes the singularity of cleanliness! ~Dean A. Banks, D.D.
Why does Donald Trump always look so petulant? ~Elizabeth Sutor
Because he thinks he's superior to everyone else. The only reason that he got a second chance from the banks was that it was only way for the banks to get their money back! ~ Dean A. Banks. D.D.
Abundance and freedom require a progressive government that supports the people who pay its bills; not a government that takes and takes and gives nothing back! ~Dean A. Banks, D.D.
Fox News: "Bullshit deceives. Absolute Bullshit deceives absolutely." Especially when the base is NOT hearing the truth and they are listening to what they WANT to hear! ~Dean A. Banks, D.D.
"A conclusion is the place where you got tired of thinking." ~Steven Wright
"Good morning, Mr. Phelps. Your mission, Jim, should you decide to accept it, is to let go and stand firm on the truth. As always should any lies from Fox News be identified and proven false, your ego will disavow any knowledge of your actions. This message will not self-destruct in five seconds because your ego will block it out after you've read it. Good luck Jim." ~Mission:Impossible re-write (~Dean A. Banks, D.D.)
Life flows where attention goes. Give your attention to trusting in the Divine and sharing Divine love and Divine order will unfold perfectly! ~Dean A. Banks, D.D.
ANIMAL WELFARE
HATE SPEECH
What is hate speech? It is "speech that attacks, threatens, or insults a person or group on the basis of national origin, ethnicity, color, religion, gender, gender identity, sexual orientation, or disability [dictionary.com]." Now, if you are directly attacking, threatening or insulting someone who is committing hate speech, are committing hate speech as well? Would you have said anything derogatory if that person hadn't said something derogatory first?
When blatant ego commits hate speech and someone responds to their hate with a similar attack on them it is NOT hate speech. It is identifying them for committing the hate speech first with their own medicine; in other words, speaking in a language that they fully understand. Don't let anyone try to pull a turnaround on your respondent attacks as if you 'initially' committed hate speech.
When the Reps support a symbol of racism, declare that they will do everything in their power to stop a black president and practically shut the government down because they cannot get their way giving tax breaks to the uber rich, don't buy their horse logic. See it for what it is; genuine hate speech targeted at those who are different from them. Your response would NOT have existed if their hate wasn't displayed initially. Peace. ~Dean A. Banks, D.D.

CD/DVD
ANIMAL WELFARE
ETERNAL IN SPIRIT
In the moment that we take our last breath we will understand who we truly are and that we are eternal in spirit. Our spirit will refold into the dark energy of the cosmos and expand the omniverse exponentially.
Each and every experience of life is valid and adds to the enormity and amalgam of omniversal life. You have a center of truth and it is up to you to validate the reception of that truth and the implementation of it. You were given that inspiration for a reason; to advance life.
Never listen to anyone who tells you otherwise. Be ONE with that which reveals the truth each and every moment of your life. You are a spiritual being that is living in human form to add to the blessings of the omniverse. Be that beautiful, enlightened being that you already are. Share Divine love! ~Dean A. Banks, D.D.
BEING ALONE
What is it to be alone? Is being alone just a feeling you get when you are threatened by others? Is it something you blindly accept as true without knowing all of the facts? Or is it just a belief predicated by overwhelming feelings of loss or acrimony? Actually, alone is a modification of 'al(l)one'! When you take the second 'l' of love out you are alone! Why? Love is the congealing and cohesive force of nature that 'glues' us all together.
When we forget about, shut out or dismiss love we are severing our perceived connection to all of life because of how we 'feel'. In essence, we are allowing our egos to exercise its selfishness and whine about 'me'; instead of integrating with 'we'. Alone comes "from Old English 'all ana' "unaccompanied, all by oneself," from all "all, wholly" + an "one". It means "separate, apart, or isolated from others: to the exclusion of all others or all else: unique; unequaled; unexcelled [dictionary.com]."
The key fact of being alone is that it is a state created by oneself as a result of choosing to be separate from others. Where being alone is being 'separate', being 'all one' is being connected and ONE with the Divine. Too many people consciously, subconsciously or unconsciously choose to separate themselves from that which is inseparable. Why do they do this?
Because their selfish ego has to be in command and draw all attention back to itself in order to feel validated in how it feels and be recognized as the source of its own truth. The true journey in life is in NOT allowing self to make you feel alone and by allowing SELF to make you feel connected to all of life. Stop being alone and live in being all one! ~Dean A. Banks, D.D.

A PERFECT BEING
You are a perfect being of Divine love. God loves you more than anyone will ever truly know. Why? Because you are here; you were created with love and exist in love. Love is your essence, it surrounds you and it calls to you in silence and stillness.
Reject anything or anybody that tries to convince you otherwise. Don't resist them; reject what their version of the truth is in favor of what the Divine reveals to you in your heart. Accept the talents, skills and abilities that you have been blessed with and allow yourself to share Divine love with the all that exists in the omniverse.
Be the love that you are by giving it away to all of life. Your blessings will abound when you share your true essence. Be ye therefore perfect; just as the Divine created you to be! ~Dean A. Banks, D.D.

CD/DVD
ANIMAL WELFARE