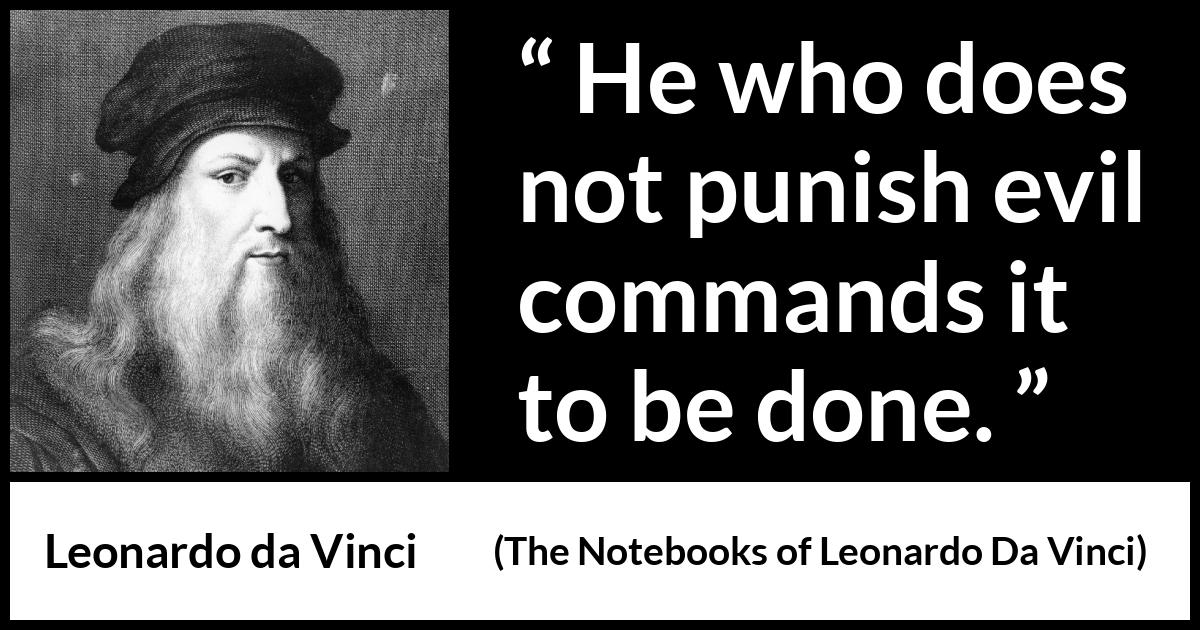 NO LONGER
ALLOW VIOLENCE
Only when we no longer allow violence to be perpetrated against all of us in our society will be able to live in peace.
From birth to death we are all inundated each and every day with violence, fighting and resisting as if any of that has ever worked.
The only thing that violence, fighting and resisting create is more of the same.
When we learn how live in peace with each other, accept each other as we are and allow Divine love to rule we will come to live in the Kingdom of God for evermore. Peace to all. ~Dean A. Banks, D.D.

GUNS ARE TOOLS?
Some who advocate the use of hand guns and weapons to protect us from the supposed implementation of 'marshal' law; which, in turn, puts our freedom at jeopardy, believe that the possibility of this happening outweighs the necessity of controlling deadly weapons from falling into the hands of the 'unstable'. Some refer to guns as tools; are they? Or are they weapons of individual and collective destruction?
A tool is defined as "an implement, especially one held in the hand, as a hammer, saw, or file, for performing or facilitating mechanical operations." The emphasis here is that the tool is any instrument of 'manual operation'. Now, in this sense, a hand gun is a tool. It is meant to be operated by the hand. The etymology of the word tool comes from the English 'tawian', which means to 'prepare'. It has since migrated in its figurative meaning to be a 'person used by another for his own ends'.
Now, we all need to examine just what a hand tool was created for; usually, to extend the range of the hand into performing acts that would either injure or strain the hand. A hammer was created to bang in nails or apply force to an object to move it in a direction.
A saw was created to cut wood or metal into pieces for building a desired object. A file was created to etch down wood or metal by a repeated motion that created friction (heat); which, in turn molded the object into a desired size. The mechanical operations were carried out to 'hone down' the objects to the sizes and placement necessary to finish the desired object; a piece of furniture, a table or a house. The end result was something that was USEFUL and fulfilled a desire that CONTRIBUTED to life; NOT take it away!
A tool was designed to 'prepare' an object to fulfill a useful purpose. In the figurative sense, a person CAN become used by another for his own ends when those ends are to justify the possession and use of hand guns to 'defend' their homes, property and families. But where does this thought process come from? Does it come from loving thy neighbor? Or is it borne in fear and fear alone!!!
We need to examine the end result of a tool to determine its purpose and the intent of the person who created it. Did the inventor of the hammer believe that it could be used to kill another? Or was his intention to create it meant to fulfill a specific purpose? The intention of 'the use' of a hammer is to drive in nails or move objects with force. What is the purpose of a hand gun?
To maim and/or kill! The intention of the inventor was to create a WEAPON and NOT a tool. A weapon that causes harm to another! Don't buy into any argument that a hand gun is a tool. Was the intention of its creator to build a house? To drive in nails? Hardly. I was created for a specific purpose; to KILL!!!
Don't allow anyone to minimize or spin the intention of using a hand gun down to it being a simple 'tool'. In this way, it minimizes exactly what it was designed to do; to maim or kill. We ALL need to step in and enforce stricter gun laws. We are the ONLY civilized country on the Earth that continues to play games of semantics when it comes to weapons of destruction and death.
Focus on the intent of what something was created for; what its purpose is; and what the result of that purpose means to everyone; the death of friends, family or loved ones at the hand of 'unstable' people motivated by ego to carry out their prejudicial agendas. Wake up and smell the gun smoke! It is a smell of DEATH!!! ~Dean A. Banks, D.D.

THE WORLD ACCORDING TO ROGER
VIDEOS
SERVICE IN PRAYER
Elizabeth and I would like to invite you all to our site 'Service In Prayer'. For many months we have been led to offer a way for our online friends to have a forum to share our prayer needs with each other.
The purpose of this website is to connect with one another and share our needs for healing in whatever areas we feel we need. Please visit the website or go to the Facebook forum to post any public prayers on the Wall or PM us for private prayers.
We will pray for you or help you to find Prayer Partners to assist you in healing and realization of your Divine purpose and the unfolding of it in Divine order.
Thank you all for your support, kindness and for blessing us with your ongoing friendship. Peace and blessings to all of you and your families! ~Dean A. Banks, D.D.
OUR PAST ISSUES
Did you miss any of the issues of The Spirituality Post Daily? If so, following are the links to each and every day for you to peruse. Please visit our advertisers and help us to keep going in our service to the spiritual community of souls who long for a greater spiritual perspective on life. God bless you and your families! ~Dean A. Banks, D.D.
COUPON SAVINGS
SPIRITUALITY GUIDANCE
What is the Spirituality Guidance Channel? SGC is a video portal designed to introduce spiritually inclined individuals to be exposed to spiritual videos, radio, teachers, music, art, books, resources and links from a selected group of teachers and requests from viewers. Each featured coach/teacher will have their own page highlighting any videos, audios, websites or printed material they have produced. This portal will be regularly promoted on the Internet through social networking and targeted marketing channels. Please visit the website at the following address:http://www.spiritualityguidance.com and email me at webproducer@hotmail.com with any suggestions, links or materials. Thank you for your most courteous participation in this project. I welcome your input. ~Dean A. Banks, D.D.
ANIMAL WELFARE
LEARN TO DISCERN
When you point out the obvious flaws in someone's argument and they try to turn it around on you saying that what you told them is what you're doing, then further examination is required.
If what they say is based on factual evidence and not an emotional skew of the truth, then perhaps what they're saying is correct; but if they believe revisionist history over accurate history, then what they're saying is not only not correct but erroneous at best.
Learn to discern the difference between the truth as it is and the emotional skew of the truth as people want it to be. ~Dean A. Banks, D.D.
GRAMMAR NAZI
My wife has been accused of being a spelling and grammar Nazi. She incessantly points out the mistakes in spelling and grammar that people post on her threads. I do the same! If you don't make the time to be accurate, then why should I listen to anything that you have to say?
Accuracy reveals critical thinking and a thorough researching ability. It reveals that a person CARES about the truth and makes the time to verify it instead of just emotionally blurting it out. When emotion becomes more important than accuracy, it reveals their emotional connection to their belief more than the expression of the truth.
It is NOT true that those who point out others' mistakes are losing the argument by insisting on accuracy; they are simply clarifying it so that there is no misunderstanding and erroneous supposition. Those who focus on accuracy and don't rush to emotional judgment have the clarity of mind to discern more than judge. Judgment is swift and fleeting and discernment is methodical and verifiable. Don't be caught up in the snare of delusion in believing what you 'feel' is the truth over what you 'know' is the truth.
Actually, it's quite simple. If what you feel hurts or takes away from the safety and well-being of another then you are caught up in judgment. If what you know contributes to the growth and expansion of another then you are using discernment. Overall, being accurate reflects sensitivity to the expression of the truth while being erroneous reflects only caring about what you believe and NOT the truth. Peace; and root out the truth by verifying not only its validity, but its presentation as well! ~Dean A. Banks, D.D.
THE FRUIT YOU BEAR
If the fruit that you bear in any way harms, hurts or could possible kill another, it is bad fruit. As with the fig tree that did not produce good fruit it was cast down and burnt in the fire of truth. Why? Because it did not provide sustenance to the travelers on the road of life.
Think about this hard all of you gun proponents who insist that you need your weapons of individual destruction to protect you, your family, your possessions and your property from those you FEAR will harm you.
Your fear is not producing good fruit and by taking matters into your own hands you are NOT trusting the Spirit of God to guide you out of harm's way. You are relying on the erroneous assessment of your selfish ego that has fooled you into taking command of your life from the valley you are in.
Only the Spirit of God can see from the mountaintop and the more you defend your limited ego and its beliefs, the more you stay in the valley of the ego where the bad fruit propagates.
Lift yourself out of your own self-delusion and clearly see the other mountains that are awaiting you to view and traverse. Be ye therefore wise from your spirit more than ignorant from your ego. Peace. ~Dean A. Banks, D.D.
FRUSTRATED
When you get frustrated with the blatant ignorance of others remember one thing; they are exactly where they need to be right now in the course of their lives and there is nothing that you can say or do to guide them into the true light of understanding. The problem is that beliefs become so entrenched in their subconscious minds that they won't even accept your guidance.
Plant the seed and move on. Don't frustrate yourself with their beliefs. Allow what they believe to appease their ego's yearnings and pray for their Divine understanding. Move on and help those that are ready to receive guidance and be thankful that you have the understanding of Divine wisdom to help them; as it has helped you.
Your job is NOT to convert the world to Divine truth. Your job is to live in Divine truth no matter what anyone else believes. Be true to that which nurtures, guides and loves. Everything else will fall into place in Divine order. Perhaps the seeds you have planted in them will make sense to them one day. If today isn't that day, then move on and remain peaceful.
Ignorance has a way of sustaining itself in the face of truth because the ego has to win at all costs; it doesn't care about what's right and wrong. The ego only cares about what benefits it and what attention it can get. Allow the Spirit of God to share Divine love through you and go about your way. It will all be good in Divine order. Peace. ~Dean A. Banks, D.D.
OUR PODCASTERS
by Dean A. Banks, D.D.
Currently Bobby Hinkle, Elizabeth May Sutor and Dean A. Banks, D.D. have uploaded podcasts. Robert Yarbrough will be added soon. Just click on the podcasters placards below and click on the Podcast title. Currently there are five podcasts on Bobby Hinkle's page, one on Elizabeth Sutor's page and nine on Dean A. Banks, D.D.'s page. Stay tuned for more! Thank you for choosing us!
What is the Spirituality Guidance Channel? SGC is a video portal designed to introduce spiritually inclined individuals to be exposed to spiritual videos, radio, teachers, music, art, books, resources and links from a selected group of teachers and requests from viewers. Each featured coach/teacher will have their own page highlighting any videos, audios, websites or printed material they have produced. This portal will be regularly promoted on the Internet through social networking and targeted marketing channels. Please visit the website at the following address:
http://www.spiritualityguidance.com and email me at webproducer@hotmail.com with any suggestions, links or materials. Thank you for your most courteous participation in this project. I welcome your input. ~Dean A. Banks, D.D.
SUNDAY MORNING SERVICE WITH
DR. DEAN A. BANKS, D.D.
Welcome to our new Sunday Morning Service by Dr. Dean A. Banks, D.D.
Every week Dr. Dean will be engaging subjects that are pertinent to your growth and expansion into recognition of; respect to; and communication with your inner spirit.
Please feel free to comment or suggest topics for review. May the Divine always bless you and your families! ~Dean A. Banks, D.D.
CD/DVD
SPIRITUAL BOOKS
SAYINGS
I would rather live in a dream of Divine love, faith and trust than to live in a reality where selfishness predicates every action. ~Dean A. Banks, D.D.
Stop living in fear of what happened; what could possibly happen; and what will happen. Start trusting in the Divine to heal our wounds and bring about peace. We CAN and WILL do this together. ~Dean A. Banks, D.D.
Those who choose to use guns are living in fear and are creating more violence because of it. ~Dean A. Banks, D.D.
Owning a gun is expecting trouble to happen and creating the circumstances by which to use that gun. When you put faith in that which hurts others over the power of Divine love to heal them, you are following ego and NOT the Spirit of God! ~Dean A. Banks, D.D.
And conversely proportional to one's general rationalizations...the straw man cometh when fear is in rule! ~Dean A. Banks, D.D.
CRITICAL THINKING
Critical Thinking is the ability to maintain clarity of thought that is not influenced by erroneous beliefs and is consistently supported by the evidence of factual occurrences.
It is accurate observations and lucid perceptions that lead to factual evaluations and rational conclusions.
It is keeping your mind open to that which you don't understand until you learn just how to understand it. ~Dean A. Banks, D.D.
A SPECIFIC PURPOSE
A gun has a specific purpose; it is meant to either maim or kill. It uses bullets and, just like the guns, are obtained by humans. The intent to maim or kill comes from the operator. Without easy access to the gun, the person might hate without the intent to kill. However, when the person acts on their hate with blind passion their intent leads them to obtain a gun to carry out their agenda.
Why a gun and not a knife? A gun, like bombs, can kill more people in less time. It gives the person an opportunity to run away from their crime and possibly not get caught. Not only does the easy access of weapons majorly contribute to the death of many, it fools the person into believing that they can get away with it because a gun is a quick and efficient method of death; either by killing those who are trying to capture them or by killing themselves. It is a chicken-shit way of their egos asserting their individual power over life and death.
Go ahead; do nothing about the easy access to guns. You will soon learn that what you are fighting for concerning the second amendment is nothing more than your chicken-shit fear of the government, outlaws and your small member. Grow the fuck up and be responsible for your sickness in holding onto fear; your lack of accountability to the safety and security of everyone; and the fact that you feel substandard in some manner.
Start giving what you have been blessed with and share Divine love more than accumulate what you believe you need to feel safe and secure. Growing up means that you move from believing into knowing by making this entire world a better place in which to live, grow and expand. Peace. ~Dean A. Banks, D.D.
THE WAY YOU EXPECT IT
No matter how you spin it, everything in life comes up the way you expect it to be. Whether your beliefs are accurate or erroneous you will carry out your passions when your thoughts become intentions.
Intentions are thoughts fueled by passionate emotions lodged in your belief system. Remember that the next time your reach for a tool of death and destruction as a means of protection from what you fear will happen without it.
A weapon is an extension of your ego's 'yearnings and expectations' that gives you power over life and death. When you possess that power you have a responsibility to use it wisely.
You are accountable for your actions and the consequences that follow those actions. If you choose to arm yourself, then realize that you need to work on just what you identity with; the fear of others or the faith of Divine love. ~Dean A. Banks, D.D.
WHIPPING GAME
As long as ANYONE uses fear and intimidation to whip game, hurt or kill anyone else they will suffer from the consequences of their actions.
It is not mine and mine alone; it is everyone who is affected by aberrance, fear and selfishness.
The only ego out of bounds is the one who rationalizes owning and using instruments of death to 'protect' their property because they fear what might happen! ~Dean A. Banks, D.D.
AN HONOR AND PRIVILEGE
Being a father is an honor and a privilege. Whether your children respect you or not, doesn't really matter. What matters is that you contributed to life and helped develop it.
Never look for recognition from your children; allow them to feel your love despite their opinion of you. After all, it is their opinion of the truth and NOT the truth that is ruling their feelings.
If you truly love your children, you will allow them to be who they are despite how they try to make you feel. We all feel differently at different stages of our lives and we grow into a deeper understanding of what our parents had to deal with and live through.
Maturity comes when we understand what others have had to do with what they created and don't fault them for it.
Love your children as they are; for in their hearts they will come to know what you have felt and dealt with in your life sooner or later. No regrets; just love. ~Dean A. Banks, D.D.
DIVINELY INSPIRED
When you dedicate yourself to the unfolding of your inner human spirit, you not only instill the admiration of others, you become divinely inspired!
Your choice to practice what it takes to unfold your Divine purpose in Divine order reveals your dedication to the truth of your inner spirit more than the deception of your selfish ego.
It reveals maturity, decisiveness and passion. Be that which you truly are by sharing the Divine love in your heart with all whom you encounter.
Be ye therefore perfect in Divine love everlasting! ~Dean A. Banks, D.D.
What is the Spirituality Guidance Channel? SGC is a video portal designed to introduce spiritually inclined individuals to be exposed to spiritual videos, radio, teachers, music, art, books, resources and links from a selected group of teachers and requests from viewers. Each featured coach/teacher will have their own page highlighting any videos, audios, websites or printed material they have produced. This portal will be regularly promoted on the Internet through social networking and targeted marketing channels. Please visit the website at the following address:
http://www.spiritualityguidance.com and email me at webproducer@hotmail.com with any suggestions, links or materials. Thank you for your most courteous participation in this project. I welcome your input. ~Dean A. Banks, D.D.
EBOOKS
HUMAN RIGHTS
Whether you believe in gay marriage or not has nothing to do with the issue of human rights in this country. The second paragraph in the Declaration of Independence states, "We hold these truths to be self-evident, that all Men are created equal, that they are endowed by their Creator with certain unalienable Rights, that among these are Life, Liberty, and the Pursuit of Happiness." That is the basis for our Constitution and as discrimination of ANYONE is against our founding principles, the issue of gay marriage being legal in this country has nothing to do with anyone's beliefs about it. Our strength is in the diversity of our beliefs and that those beliefs should have no influence whatsoever on the equality of the laws that we all should obey.
We all have the right to choose a religion (or no religion) without interference by the government. Freedom of religion is guaranteed by the First Amendment to the Constitution and we have no right to impose our religious beliefs on anyone for ANY reason; including anyone who chooses to believe in freedom FROM religion. The First Amendment emphasizes the principle that government must maintain an attitude of neutrality toward religion and never adopt, officially recognize or favor ANY religion. If you don't believe in gay marriage that is your right; however, it is not your right to persecute anyone who practices their beliefs when they are contrary to yours.
If you truly love God more than self, you will trust in God to bless us all no matter what we are taught to believe. God is beyond religion; religion is an invention of humankind and we must no longer allow it to bully, chastise or offend anyone who believes differently than us when they base their beliefs on the facts and NOT their opinions of the facts. We are NOT in charge of what anyone believes; we are in charge of what we believe and hopefully our beliefs will lead us into knowing God more than following the egotistical whims of self. Be ye therefore perfect in Divine love and never force your beliefs on anyone else for any reason. Peace; and may we all accept the beauty of one another in Divine love. ~Dean A. Banks, D.D.
OUR WEBSITES
Please visit our websites and send them to anyone you think would need our services. If you are out of our area (Northern Delaware) and know someone in our area, please forward this flyer onto them. We are available for work over the next few months, so please let us know as soon as possible. ~Liz & Dean
Liz:
http://www.banksnet.com/sittingservices
http://www.elizabethmaymusic.com
Dean:
http://www.banksnet.com
http://www.banksnet.com/portal
http://www.spiritualityguidance.com
WEATHER
VIDEOS
SPIRITUAL BOOKS
DONATIONS
CD/DVD
LOSING AN ARGUMENT
You can always know when someone is losing an argument. How can you tell? They go to extremes in defining or redefining the mutual understanding of common terms. After that, they attempt to undermine credible witness by emphasizing the 'possibility' of emotional skews. How do you undermine what someone says when you know what they said is true? Do you attack their character, reveal their biases and expose their interests?
Do you examine their motives for making the true statements and undermine their reasoning? Do you question how and where they obtained the facts to form an opinion? Do you try to find any inconsistencies in their statements to highlight to prove that they aren't thorough? Do you question their ethics, morals or prior bad acts? Do you get to the point by asking them questions that incline them to answer in a particular way in order to expose a skew or irregularity in their judgment?
These are the tricks that lawyers perform in order to get judges or juries to see through the holes they punch in peoples' accounts and observations. They do this because their case is either weak, not based in shared fact or that they are trying to mask over and cover up the truth. Don't fall for this onslaught of pure bullshit. Stand up for the truth AS IT IS revealed to your inner heart. Don't allow the fears of others to spin the truth as you have come to know it.
You can always tell by how others try to pick apart what you have to say in order to align your testimony with their manifest agenda. When someone who knows the truth, has ongoing faith and truly trusts in the Divine, operates in ongoing truth; they will not allow the beliefs of others, the fear they co-create and the distrust that their fear has generated, be able to crush their knowingness of spirit and the truth it reveals. Listen to your inner heart more than the skewed bullshit of others' opinions. Your spirituality is not based on their assessment of you and the Divine. It is based on how much you truly trust your inner well-being! ~Dean A. Banks, D.D.
THE SECOND AMENDMENT
Here we go again with the flare-up concerning the 2nd Amendment. Bloviation being repeatedly leveled on us by pompous asses with backwards selfishness and a complete misunderstanding of why the 2nd Amendment was created. Yes, the 2nd Amendment was at one time a necessary evil in order to protect our new country.
Now, in these modern times, it is a leftover from times gone past. When you start going to school at age 6 do you still wear a diaper? By this time you have learned not to shit or pee your pants; but, in a civilized manner, go to the john and do your business. You no longer need to wear diapers because you have GROWN UP!
Now, all of these proponents of the 2nd Amendment, who bend its meaning to justify possession of deadly weapons, need to GROW UP! Do you think that your mini-arsenals of weapons are going to stop the government from coming onto your property and arresting you?
Do you actually believe that you can stave off SWAT teams, refurbished military equipment and police with a purpose? If you do, you are more of a moron than we all give you credit for and you are living in a self-fulfilling prophecy of death and destruction. It's time to shed your diapers of foolishness and start wearing big girl panties.
It's time to stop being selfish about your 'guns' and why you need to stockpile them. It's time to fucking grow up assholes! ~Dean A. Banks, D.D.
EBOOKS
A BADGE OF HONOR
When you defend your aberrance as a badge of honor, you are convincing yourself that what you thought, felt, believed, spoke, acted upon and behaved were somehow justified. If what you defend has in any way overtly or subvertly hurt another, then what you are defending is your ego's right to 'alter' or 'revise' history to protect itself.
You are reframing what has happened in order to 'feel' good about what you had done in order to justify its expression. The human brain has a proclivity to lie in order for the construct of its ego to present itself in the most favorable light. It will 'revise' and 'change' its perception of what has happened in order to gain the trust of others in believing its opinion.
Don't believe me? Then get off of your ever-widening ass and go to the library and read the latest scientific evidence on how the brain functions and how it goes out of its way to protect and defend what it 'believes' is happening in favor of what IS happening.
Defending any symbol of defiance and hatred against any group of people is heinous, selfish and self-righteously indignant. If you cannot see that, then you are obviously fooled by your veil of illusion to the truth by your selfish ego. . ~Dean A. Banks, D.D.
DEFENDING YOUR BELIEFS
The more you defend what you believe the farther you are from knowing the truth. Each and every time you 'standup' for that which is NOT true in favor of that which is true, the further you dig a hole to escape the truth. It is your selfish ego that is in charge and NOT the Spirit of God. That which brings forth life is nurturing, beautiful and supportive. It is NEVER debilitating, ugly and selfish.
Making an animal or human a slave to your whims and selfish yearnings is NEVER an expression of the spirit. It is your ego being in command and forcing what is not natural to replace that which is. Give from your heart more than justify your aberrance with your head. Whatever it is that you defend is the very means by which you will be brought down in order for you to understand your own divinity.
Why go through the pain and suffering from trying to control, dominate and manipulate that which you 'believe' is against you when you can let it go and allow it to pass through you into oblivion? The more you tighten your fingers on what challenges your beliefs the easier their actualization will slip through your fingers. Share Divine love MORE than listen to the selfish agenda of your ego and blessings will abound. Peace. . ~Dean A. Banks, D.D.
DEFIANCE
If you base anything at all on the Bible as it preached by moronic preachers with an agenda I will reject that outright. No offense to you, your family or friends, but I have been to seminary school and thoroughly researched the original translations only to discover that what is taught in most churches is total bullshit.
I suggest you NOT rely on what others have told you and go to the library and find out for yourself. The Confederate Battle Flag IS a symbol of defiance and slavery. The person who designed said, "As a people, we are fighting to maintain the Heaven-ordained supremacy of the white man over the inferior or colored race.
As a National emblem , the confederate flag is significant of our cause , the cause of a Superior Race." ~William T. Thompson (designer of the confederate flag). I challenge anyone who denies the truth to step forward without their revisionist history and refute the true meaning of the Confederate Battle Flag! ~Dean A. Banks, D.D.
SHOT YOURSELF
IN THE FOOT
The ability to understand and embrace the truth is directly proportional to the amount of time you invest in uncovering the facts and removing the emotional skew of those presenting the truth in how they want you to understand it. When you blindly accept what others say as to what the truth is, you have already shot yourself in the foot before you make the journey to a complete and factual understanding. Understanding the truth requires WORK!!! It requires that you start digging past the bullshit and get to the hidden motivations of the presenters of 'the truth'.
It means that you must put aside ALL of your pre-conceived notions, beliefs and opinions in order to see why it has been presented in the manner that it has. Most of the time 'the truth' is presented the way it is because there is an underlying agenda of the presenter to skew the opinion of the 'presentee'. Emotion is a by-product of reaction to the truth and in the truth there is no emotion; only exactly what it is.
Stop listening to the egos of others with selfish agendas and go within to listen to the still small voice of God revealing the truth to you in the voice of silence. Peace is in the stillness within and NOT the chaos of the extroverted opinions and agenda manifestations. Move toward that which gives life and truth and away from that which manipulates its occurrences into supporting that which is a blatant lie. Be forthright and focused on living in truth and not living from ego. ~Dean A. Banks, D.D.
TREATED AS EQUALS
To all of those who endured sexual discrimination over the course of their lifetimes I applaud you today for finally being able to be treated as equals by those who are so selfish and backward.
Remember though, as with the CRA in the sixties, legislation and constitutionality of the law does not necessarily change the hearts of those hell bent on forcing their beliefs on others. Enjoy this day!
To all of my gay friends past and present I support your right to be treated as equal despite the hate and agendas of those who claim to live in love but demonstrate hate.
It's about time that the ruling class of Bible mis-interpreters be put in their place and have their power taken away from riding herd over the lives of those who choose not to believe in their complete and utter horseshit!
God bless you and your families for enduring the ridicule, scoffing and belittling from the bullies of Bible based bullshit. May Divine love bless you always! ~Dean A. Banks, D.D.
EBOOKS
DEMONIZING THE EGO?
Some have said that I have demonized the ego into being the devil. The ego is not the devil; it is what looks out for self over the guidance of SELF. It is a construct that affords us self-protection above all else. I am saying that the construct of the ego represents the fight/flight/freeze reactions of the reptilian brain. No, I do not ascribe to the Freudian definition of the ego/id. Some say that everything that God creates is beautiful and that the ego is NOT junk. I have never said that the ego was junk.
I have said time and time again to listen to the Spirit of God more than the ego. That's living in Divine love. The ego separates reality through its beliefs and the Spirit of God unifies reality through Divine love. The ego has a job to do and that is self-survival at all costs; even selling out its best friends! As far as I am concerned the ego is NOT an innocent bystander. All of our problems come from it directing attention to itself over the Spirit of God. Yet, some say that the ego/spirit thing is dualistic. It is NOT dualistic!
The Divine is the singularity of Divine love expressing itself into the perceived dualistic reality of the ego where the waves of reality express themselves as crests and troughs! We 'perceive' dualism from the ego and we conceive singularity from the Divine. The duality is NOT ego/spirit but extremes of just EGO! The singularity of spirit expresses itself into the dualistic perceptions of the ego; not the other way around!
Ego is a necessary function of the expression of spirit and it has a job to do; protect ourselves from physical, emotional and mental harm. It is when we let go of its perceived control, domination and manipulation of reality that we come to know the singularity of our spirit within. ~Dean A. Banks, D.D.
PHOBIC PERSONALITY
What is a phobic personality? It is an internal mindset that depends on "a persistent, irrational fear of a specific object, activity, or situation that leads to a compelling desire to avoid it" [dictionary.com]. A phobic lives in fear of being attacked. This is why people arm themselves and justify decisions to own weapons. They will spin their reasoning to include 'target practice'; 'sport shooting'; possible 'self defense'; or 'government takeover'.
The bottom line is that in deciding to have a weapon that kills or maims another human being or animal reveals nothing but fear itself. The ego will continue to justify its actions in order to protect itself at all costs. It doesn't care about the truth; it only cares about its version of the truth and how to spin its outcome to its own selfish ends. Don't believe it! Living in fear is NOT trusting in the Divine.
It is having faith in God 'up to a point' and then only trusting in the ego to handle anything else. It is a self-imposed con-job in order to justify the ego's yearnings to be in command and nothing more. When you completely trust in the Divine you are surrounded by Divine love BY YOUR CHOICE! When you choose to listen to your ego, you might use a gun to defend yourself but what if the gun jams? Will your ego protect you when an attacker's bullet enters your brain and ends your life?
Only fools allow ego to reign supreme. Wisdom comes from trusting in the Divine completely and NEVER comes from listening to the ego and its erroneous beliefs. Be ye therefore humble and allowing of the Spirit of God to protect you more than being self-deluded by your selfish ego. ~Dean A. Banks, D.D.
MORE SAYINGS
ALL LIFE IS CREATED EQUAL. IT IS THE HUMAN EGO THAT DIVIDES AND DIMINISHES ITS EQUALITY. ~DEAN A. BANKS, D.D.
The best lover is never superficial. ~Dean A. Banks, D.D.
When you completely trust in the Spirit of God, you never need any weapons! Peace. ~Dean A. Banks, D.D.
"You are entitled to your opinion. But you are not entitled to your own facts." ~Daniel Patrick Moynihan
Living in truth means that you let go of all of your beliefs and come to know the truth of the Divine within. Until you do, you will be living in an interpretation of the truth by what you were taught and will be self-righteously indignant about it to the point of self-exclusion. Peace. ~Dean A. Banks, D.D.
The ego is not the devil; it is what looks out for self over the guidance of SELF. It is a construct that affords us self-protection above all else. Peace. ~Dean A. Banks, D.D.
ANIMAL WELFARE
REVISIONIST HISTORY
Revisionist history loses its flavor when confronted by the truth. The Civil War was fought over the individual state control of the flow of goods (mainly cotton).
Since the Southern economy was completely dependent on slaves (who were not paid or minimally paid), the declaration of the North against slavery would have a major impact on their economy and profits.
As for the flag, it IS a symbol of the South's stance for pro-slavery no matter how anyone tries to spin it. The Battle Flag represents defiance, treason and secession.
It was later adopted by white supremacy groups during the 100 year anniversary of the end of the war; which was 'coincidentally' during the civil rights movement.
Oh, BTW, if you choose not to believe me get off of your ever-widening ass and go to the library and READ! Peace. ~Dean A. Banks, D.D.

CD/DVD
ANIMAL WELFARE
ENTRENCHED IN FEAR
The reason many don't believe that they live in fear is because their fear is so entrenched in their beliefs that without that underlying fear their beliefs would be exposed as being completely erroneous; without purpose or substance and simply a matter of their ego's choice.
When all of your choices are predicated by an underlying fear of the possible threats to your existence, it is your ego that needs to protect itself at all costs. Choosing to live from your inner Spirit of God allows your inner well-being to flourish in everything that you think, feel, believe, speak, act and do.
Ego depends on the illusion of duality while the spirit expresses the singularity of Divine Oneness. Your life is, and always will be, a reflection of your choice to live from ego or spirit. Choose wisely! ~Dean A. Banks, D.D.
THE BIGOTS
The rednecks want their country back? Their treasonous, secessionist, segregationist and defeated confederacy that fought to impose slavery on people they bought and paid for from another country.
That is NOT the country that decent, upstanding and civilized Americans want or live in. Bigotry relies on ignorance and ignorance relies on selfishness.
As the bigots roll out so does their bigotry; which will be thwarted by decent and loving people. Peace. ~Dean A. Banks, D.D.
SPIN THE TRUTH
When you defend your aberrances and spin the truth to make your judgments appear sound, your ego is out of control and not following the truth of love.
Love does not kill; it does not prepare to kill; and it does not own the ability to kill. It is nurturing, caring and giving.
Anything else is egotistical justification! ~Dean A. Banks, D.D.

QUITE SIMPLE
It's actually quite simple to learn the truth! Go to the FREE library and DO the research to learn the truth.
Whatever you want to know seek out at least 3 reputable sources and compare and contrast the accounts to understand the facts and create an INFORMED opinion.
Don't search the Internet for the links that support your skew and proclaim, "That's how it is!" The truth needs to be investigated BEFORE it is proclaimed one way or another.
Only fools 'believe' what they are told because they WANT to believe it. Those who refuse to do the brainwork are talking out of their ass! ~Dean A. Banks, D.D.
GUIDED TO DO
WHAT IS RIGHT
When you live from your spirit within you are guided to do what is right. If what you think, feel, believe, speak, act and behave expresses in any way other than to respect the rights, dignity and divinity of other beings, then you are NOT being guided by the spirit within.
Your ego is conning you into believing that you are and if you don't change your ways you are revealing that your selfish ego is ruling your life. Don't even try to con me with your self-righteous indignation because I can see right through you. Not my ego; but my spirit within.
The truth is obvious especially when ego asserts itself and rearranges the facts to suit its own yearnings to be in command. Take your garbage attitude elsewhere where ignorance blossoms into hatred and fear. I and my Father are One and your expressions of separation will NEVER change what I know is real to me.
Please, go peddle your useless wares elsewhere. I have too much to do in living in the truth and sharing Divine love. May God bless you despite your own resistance to allowing Divine love to guide your life. Peace. ~Dean A. Banks, D.D.