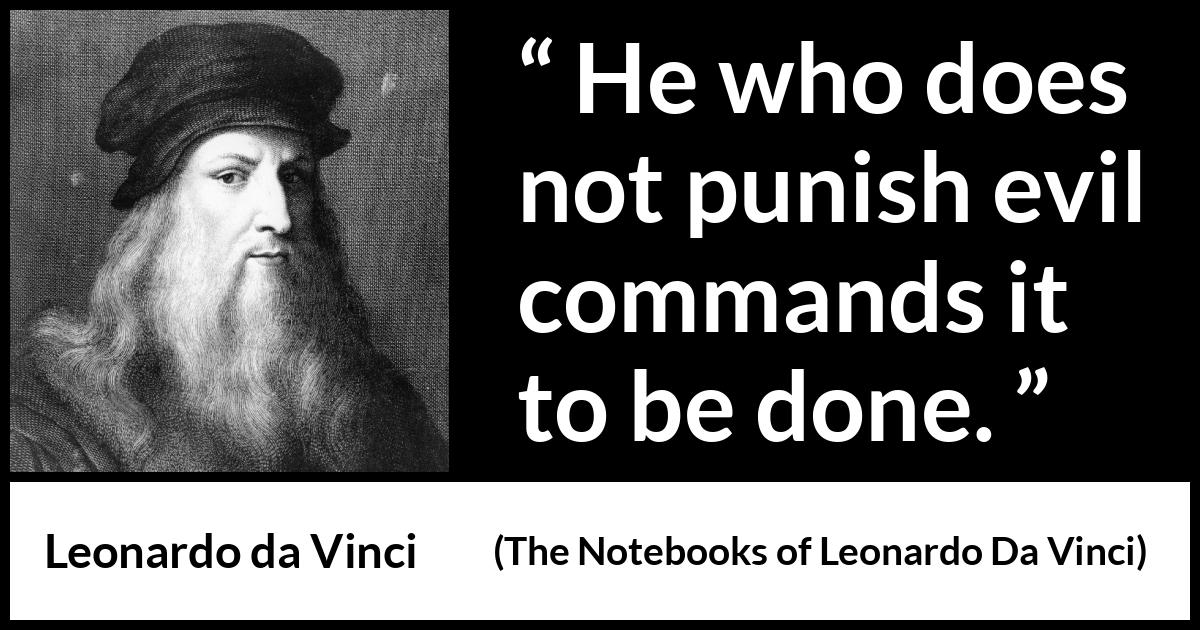 PRAYER
Prayer is directing healing thoughts and passionate desire to ask for a favorable result. It affects the soup of energies, both unseen and seen in which we live. It is proacting from the acceptance of the appearance of circumstances to co-create healing and positive results. Prayer is the progenitor of change. It seeks to alter the current conditions of reality into something that benefits ourselves AND others. It is the expression of thoughts and feelings toward a desired result that unfolds FROM the current circumstances into a NEW and FAVORABLE paradigm of existence.
It is a declarative, demonstrative and authoritative statement to fulfill your needs, wants, desires and expectations completely! It is NOT crawling on your knees in fear to some contrived and authoritative deity meekly proclaiming, "If it be thy will…" That is a wimpy and fearful prayer. "Thy will be done" is a declarative and authoritative prayer that recognizes Divine will operating perfectly in Divine order by accepting things as they are and allowing the Divine to affect natural order FROM Divine order! Stop sublimating yourself to an authoritative and contrived deified and anthropomorphized figure that doesn't exist.
The Spirit of God is within you and everything at the same place and the same time because the fabric of space-time exists simultaneously everywhere. Empty space contains potential energies rivaling the output of our Sun for 1000 years! It exists within the space-time fabric as unchanelled potential energy. What channels this energy into kinesthecizing and expressing creative energy? It is the power of prayer. Prayer directs unchanneled potential energies into a vortex of co-creation that molds and shapes reality into a new paradigm. It establishes meaning and purpose to unassigned energies in order to heal and create beauty in our lives.
Make the time each and every day to pray for the best in your life and the lives of others. Be a co-creator with a Divine purpose to edify all of life. As Gandhi once said, "Be the change that you wish to see in the world." Accept the responsibility of being a co-creator by being accountable for your actions AND inactions. Seed the omniverse with your prayers of beauty, peace, love and healing. You will truly be a co-creator by converting current possibilities into definite probabilities. May God bless you, your families and friends everlasting! ~Dean A. Banks, D.D.
A GOLDEN POOL OF PEACE
Deep within you is a golden pool of peace, understanding, joy and Divine love everlasting. Wade through this pool feeling Divine grace moving through your heart and mind.
Be what you truly are more than what you and others believe you are. Know your Divine destiny by wading in this pool every day.
It is the source of your strength and the generator of your passion now and evermore! ~Dean A. Banks, D.D.
SITE HOSTING
THE WORLD ACCORDING TO ROGER
VIDEOS
SERVICE IN PRAYER
Elizabeth and I would like to invite you all to our site 'Service In Prayer'. For many months we have been led to offer a way for our online friends to have a forum to share our prayer needs with each other.
The purpose of this website is to connect with one another and share our needs for healing in whatever areas we feel we need. Please visit the website or go to the Facebook forum to post any public prayers on the Wall or PM us for private prayers.
We will pray for you or help you to find Prayer Partners to assist you in healing and realization of your Divine purpose and the unfolding of it in Divine order.
Thank you all for your support, kindness and for blessing us with your ongoing friendship. Peace and blessings to all of you and your families! ~Dean A. Banks, D.D.
OUR PAST ISSUES
Did you miss any of the issues of The Spirituality Post Daily? If so, following are the links to each and every day for you to peruse. Please visit our advertisers and help us to keep going in our service to the spiritual community of souls who long for a greater spiritual perspective on life. God bless you and your families! ~Dean A. Banks, D.D.
COUPON SAVINGS
SPIRITUALITY GUIDANCE
What is the Spirituality Guidance Channel? SGC is a video portal designed to introduce spiritually inclined individuals to be exposed to spiritual videos, radio, teachers, music, art, books, resources and links from a selected group of teachers and requests from viewers. Each featured coach/teacher will have their own page highlighting any videos, audios, websites or printed material they have produced. This portal will be regularly promoted on the Internet through social networking and targeted marketing channels. Please visit the website at the following address:http://www.spiritualityguidance.com and email me at webproducer@hotmail.com with any suggestions, links or materials. Thank you for your most courteous participation in this project. I welcome your input. ~Dean A. Banks, D.D.
LOOK WITHIN
I ascribe to no religion and I only look within to the Spirit of God. I do not need ceremonies or rituals to reinforce my faith because I KNOW the Divine is within me; as it is within all of you. My mission is to inform, lift up and serve all of you with my blessings. Sometimes my tone is acerbic and sometimes it is gentle.
My ego and personality are a result of my training and my experiences; as are yours. It is up to me to channel the guidance of the spirit within just as it's up to you to do the same. If I appear disrespectful to some religions it is because I have spent many hours researching them AND visiting their gatherings.
Never let your one-on-one communion with the spirit within be superseded by rules, regulations, dogma, ceremonies and rituals. Allow the Divine within to guide you on the perfect path. Be that which you are in spirit; ONE with God! ~Dean A. Banks, D.D.

TAUGHT YOU WELL
Mom has taught you well. She came up through the ranks working many jobs with pay and volunteer jobs as well. She taught you the difference between right and wrong. She taught you how to stand up for your family despite everyone else trying to tear you down. Mom had your back. She taught you lessons about those who would buy off others to get what they wanted. She told you about the fact that what someone brags about the most is something that they aren't truly good at. She stood up for those who had no voice and instilled in you the desire to do 'good' in the world.
Now, here comes Drunk Uncle. He buys you lollipops, candy and soda. He tells you how great he is and how everybody loves him. He says whatever he wants to convince you of his sincerity and acumen. He challenges every lesson that Mom taught you because he needs you to believe him in order for him to use you. If you listen to him, he will stab you in the back and forget about you. He cares not for you like Mom does. He is out for himself and himself only because his next drink of alcohol, power or money gives him the immediate gratification of his lust for dominance.
Stand up for Mom this November and don't let Drunk Uncle screw up your life. If you listen to him you WILL regret it and wish you had listened to reason. A vote for Mom is a vote for us. A vote for Drunk Uncle is a vote for him alone. A vote for anyone else takes away votes for Mom. And not voting at all proves that you don't understand how our system works and are willing to sacrifice your freedoms, and the freedoms of others to have your way. We are not children on a playground fighting over spilled treats. We are adults. We should act like it! ~Dean A. Banks, D.D.
What is the Spirituality Guidance Channel? SGC is a video portal designed to introduce spiritually inclined individuals to be exposed to spiritual videos, radio, teachers, music, art, books, resources and links from a selected group of teachers and requests from viewers. Each featured coach/teacher will have their own page highlighting any videos, audios, websites or printed material they have produced. This portal will be regularly promoted on the Internet through social networking and targeted marketing channels. Please visit the website at the following address:
http://www.spiritualityguidance.com and email me at webproducer@hotmail.com with any suggestions, links or materials. Thank you for your most courteous participation in this project. I welcome your input. ~Dean A. Banks, D.D.
EBOOKS
INTERPRETATIONS
As the spirit expresses through each one of us according to the individual chemistry of our bodies, so too we interpret the proactions from our spirit in relation to the reactions of the beliefs that our ego holds as true.
We come from the same spirit; but express it differently because of our individual personalities expressing it through our physical bodies.
In this we express Divine love from the spirit or egotistical yearning for our own good. It is in the action of choice that we experience the diversity of our being from the unity of spirit.  Peace. ~Dean A. Banks, D.D.
SEEING TRUTH AS LIES
Those who see the truth as lies spend too much time generalizing what is in essence and practice, specific.
Spinning the truth to support your agenda manifestation is being selfish more than selfless.
You will reap what you sow when you take the highest truth and make it low! ~Dean A. Banks, D.D.
KNOW FROM WITHIN
It is better to know from within than to believe what is outside of ourselves.
Follow your inner voice and you will be comforted in knowing that you are fulfilled and at peace and NOT a part of the illusions of others!
Stay focused with the resolve of knowing reality more than simply believing in what appears to be reality!
Your power of choice is what ultimately determines your individual assessment of reality. Choose wisely! ~Dean A. Banks, D.D.
BIBLE THUMPERS
To all of you Bible thumpers who continually quote a murderer's (Constantine) 'Bible', I say this: Take your literary authoritarianism and shove it where the Sun don't shine!
God is within everything everywhere and your skew on it based on a book written by sheepherders and fishermen over 2000 years ago does not change the scientific facts of reality simply because you want it to.
Go ahead; worship an anthropomorphized version of a deity more than look at the facts of reality. Yeshua said clearly that the Kingdom Of God is within you and yet you still ignore his words. Blasphemers and Pharisees are the lot of you wielding yourself as vipers.
Trust God COMPLETELY and you will be protected and loved for who you are and NOT what some book says! May God bless you and keep you from the throes of your ignorance. Peace. ~Dean A. Banks, D.D.
OUR WEBSITES
Please visit our websites and send them to anyone you think would need our services. If you are out of our area (Northern Delaware) and know someone in our area, please forward this flyer onto them. We are available for work over the next few months, so please let us know as soon as possible. ~Liz & Dean
Liz:
http://www.banksnet.com/sittingservices
http://www.elizabethmaymusic.com
Dean:
http://www.banksnet.com
http://www.banksnet.com/portal
http://www.spiritualityguidance.com
OUR PODCASTERS
by Dean A. Banks, D.D.
Currently Bobby Hinkle, Elizabeth May Sutor and Dean A. Banks, D.D. have uploaded podcasts. Robert Yarbrough will be added soon. Just click on the podcasters placards below and click on the Podcast title. Currently there are five podcasts on Bobby Hinkle's page, one on Elizabeth Sutor's page and nine on Dean A. Banks, D.D.'s page. Stay tuned for more! Thank you for choosing us!
What is the Spirituality Guidance Channel? SGC is a video portal designed to introduce spiritually inclined individuals to be exposed to spiritual videos, radio, teachers, music, art, books, resources and links from a selected group of teachers and requests from viewers. Each featured coach/teacher will have their own page highlighting any videos, audios, websites or printed material they have produced. This portal will be regularly promoted on the Internet through social networking and targeted marketing channels. Please visit the website at the following address:
http://www.spiritualityguidance.com and email me at webproducer@hotmail.com with any suggestions, links or materials. Thank you for your most courteous participation in this project. I welcome your input. ~Dean A. Banks, D.D.
SUNDAY MORNING SERVICE WITH
DR. DEAN A. BANKS, D.D.
Welcome to our new Sunday Morning Service by Dr. Dean A. Banks, D.D.
Every week Dr. Dean will be engaging subjects that are pertinent to your growth and expansion into recognition of; respect to; and communication with your inner spirit.
Please feel free to comment or suggest topics for review. May the Divine always bless you and your families! ~Dean A. Banks, D.D.
CD/DVD
SPIRITUAL BOOKS
SAYINGS
And in paving the road to insanity we discover our sanity! ~Dean A. Banks, D.D.
We always find what we are looking for when we realize that we've always had it! ~Dean A. Banks, D.D.
Your life IS perfect when you are grateful! ~Dean A. Banks, D.D.
It is in your choice of faith over fear that you become what you were created to be. The fact is that you have always been that; it is in your inaction to choose that you have stifled your creativity and diminished the grace that has been bestowed on you. ~Dean A. Banks, D.D.
The truth always hurts those who want to believe a lie! ~Dean A. Banks, D.D.
THE 2016 POTUS DEBATES
If you had noticed last night, the following parts of the DOI were in the background of the candidates in the POTUS debate. Behind and above the head of DJT was the line, "Governments are instituted 'among Men, deriving' their just powers from the consent of the governed." Behind HRC was the line, "--That whenever any Form of Government becomes destructive of these ends, it is the 'Right of the People' to alter or to abolish it, and to institute new Government, laying its foundation on such principles and organizing its powers in such form, as to them shall seem most likely to effect their Safety and Happiness." The following line comes after these sentences and sums up our current state of affairs: "Prudence, indeed, will dictate that Governments long established should not be changed for light and transient causes; and accordingly all experience hath shewn, that mankind are more disposed to suffer, while evils are sufferable, than to right themselves by abolishing the forms to which they are accustomed."
Now what does all of this mean? DJT had 'among Men, deriving' behind him as background to reveal his 'good ole boy club' of Men who believe that business should always dictate policy because it appeals to the selfish aspect of acquiring and reselling goods and services for a profit without any caring for those who get swept away in its wake. Whereas, HRC had behind her as background to reveal "Right of the People' to ensure safety and happiness for all; especially when any form of government seeks to deny the rights of all. Was this a coincidence? Or was it a purposeful plant to subliminally affect the perceptions of the viewers as to which candidate's level of attention and importance was focused. You decide. It has been my experience from my intense study of Astrology that the planets represent 'what' energies of life that are present (the candidates); the signs represent 'how' these energies will act (the responses to the questions); and the houses represent 'where' these energies will become fulfilled (the background against which the candidates appeared). DJT and HRC have conflicting styles of expression in both speaking tone and body language.
HRC walked onto the stage and walked over to DJT's side of the stage smiling and shaking his hand. Her 'stamina' was NEVER in question as DJT consumed water several times like 'Little Marco Rubio'. Stephen Colbert said that DJT "sounded like he was fighting off a cold with cocaine." After playing a montage of Trump sniffling, Colbert added, "He sounded like the coked-up best man in the bathroom at a wedding. 'You guys, I got it, I know how we can fix the entire economy. Let's buy a boat.'" Well, that pretty much sums it up. It goes to show that orange is not the new black and self-absorption is not the new paradigm that will escort us into a new era of awareness, progression and resolve. Going back to 'the way things were' is not reflecting maturity. It is being fearful to create new paradigms of thinking that will allow all of us to grow and expand and not just the elite. As Chris Hayes titled his book; it is the Twilight of the Elites. A time where meritocracy becomes the ruling paradigm.
A meritocracy is a government or the holding of power by people selected on the basis of their ability. The ruling or influential class of educated or skilled people grabs the reins of power to provide a path for all of us to advance based on our talents, skills and abilities and NOT our race, color, religious creed, national origin, ancestry, sex, sexual orientation, age, genetic information, military service, or disability becomes the determining factor in our placement in society. See the candidates for who they are, what they represent, where they plan to affect change, how they plan to affect change, when they plan to do it and why they are doing it. If you notice, DJT takes every opportunity to make his speeches or debate responses and mini infomercial to tell everyone about his new buildings, golf courses or financial acumen.
He is out to promote his businesses and his bottom line; NOT to help you or your families. See the background that is slightly out of focus that says, "among Men, deriving" as his primary focus. See the background of HRC as "Right of the People' to be, do and have what the DOI clearly stated. Prudence clearly shows that whims and transient causes are not just reasons for change; and that Men suffer because they don't know that they don't have to suffer. They do this because they have become accustomed to the way things appear to be more than the way things could actually be. See through the smoke screen of selfish, egomaniacal and ruthless men who only care for themselves and know that change requires the strong feeling that we will no longer deal with the established paradigm and move toward one that actually works.
As Ben Affleck once said in his impersonation of Keith Olbermann, "It is the fear, sir, and the tyranny up with which we dare no longer put." ~Dean A. Banks, D.D.
WHAT IS CONSCIOUSNESS?
If nothing exists but awareness, then is consciousness convergent, emergent; or both? If you reject consciousness then you are projecting a subjective reality that is dependent only on your participation. Our awareness is the result of perceptual electro-chemical copies of reality in our brains. Our consciousness is energy that emerges from our physical, emotional and mental states AND converges from our spiritual beings. Our perceptions are subjective while our spirit is objective.
What we experience outside of ourselves is a reflection of the projection of consciousness onto the omniversal stage of reality. What we experience within ourselves is the projection of our awareness into our consciousness as a result of our assessment of our physical, emotional, mental and spiritual worlds. We are an aggregate of many things that we accept and reject as well as resist and allow.
Our consciousness is the engine of change in the perceptual reality which eventually becomes the shared reality of all. What gas are you running in your engine? Is it low or high octane? Does it add dross and sediments to your engine which eventually cause its breakdown? Or are you focusing on participating in our shared reality by serving all of life with your talents, skills and abilities?
As always, it is your choice. Choose to participate in life and give from your heart. Align yourself with our shared reality while knowing your inner realms of pure consciousness. It is up to YOU! ~Dean A. Banks, D.D.
SHEDDING THEIR SKIN
Snakes shed their skin to allow for further growth and to remove parasites that may have attached to their old skin.
They do this to allow themselves to grow because their skin doesn't grow as they grow.
This change allows them to appear temporarily different in their environment and not be immediately recognized as a predator.
The human emotional parallel is amazing! ~Dean A. Banks, D.D.
FAULTY BELIEF SYSTEMS
When people adhere to erroneous beliefs about life over the guidance of the Spirit of God within they become judgmental, self-centered and persecute those who don't align with their faulty belief system. ~Dean A. Banks, D.D.

EMPATHY
It's a numbers game. Do what you must but don't complain when your rights are flushed down the toilet in favor of Trump's owner Putin! ~Dean A. Banks, D.D.
OUR AWARENESS
Our awareness is the result of perceptual electro-chemical copies of reality in our brains. It perceives the illusion of the perceived dualistic reality on a macro scale as reality while ignoring the micro scale of quantum interchanges. We are immersed in the omniversal soup of energies that permeates us, surrounds us and sustains us. We are trapped in a system of the unseen and the seen that continually recreates itself by exchanging energy with matter and vice versa. But can we truly understand this system when we are immersed in it?
The mathematician Godel once said you cannot understand reality until you step out of it and look back at it. So, since we are part of the macro illusion and we believe that it is real, are we simply deluding ourselves with our observations of reality that are filtered through our skewed belief system to create our individual perceptions? Do we just allude to the deluded illusion as reality? Or do we learn to KNOW reality not just by its reflections by but its projections as well? Always choose to KNOW more than believe!
Beliefs are nothing more than repeated thoughts that we accept as true without testing their veracity and validating their occurrences. It is the Spirit of God within that creates our individual awareness and witnesses 'reality' through our individual perceptions. Our perceptions of reality are observations from our senses that are converted to electro-chemical 'copies' of reality filtered through our belief systems in our brains. The only sense we have that goes directly into our brains is our sense of smell. It is directly connected to our reptilian brain in order for us to survive. We react with fight, freeze or flight in order to survive.
The other senses are processed to either agree or disagree with our olfactory assessment of fear or faith. It all boils down to whether or not we choose to believe or know reality. When we believe the copies of reality as being reality is when we trust our egos more than our spirit. Just as the driver steps on the gas to engage the engine in order to move in a direction our emotions and beliefs provide the impetus for progression, regression or just standing still.
Seeing beyond the appearance of the outer perceived reality comes from immersing yourself in your inner known reality. It is there that we learn how to use our emotions as the fuel for movement and NOT an accurate assessment of reality. Our beings are an amalgam of many things that we process and perceive as well as ignore and dismiss. It is up to each one of us to learn how to critically think proactively more than emotionally react. Until we do, we will not connect the dots in an effective proaction that results in the fulfillment of our aspirations and desires. ~Dean A. Banks, D.D.
LOOKING AHEAD
In order for you to look ahead you need to take your eyes off of where your feet are going and trust the process of getting there.
When you use your imagination to see beyond where you are now into where you want to be in your future, you have to trust the process and know that you will progress by allowing what is unfolding to play an essential role in actualizing your divine purpose.
Instead of fighting distractions or frittering away your precious time on frivolous activities, make the time each and every day to declare what you desire (prayer), listen within to receive guidance (meditation) and serve our communities with our talents, skills and abilities (service).
Fulfillment comes when we balance our lives effectively through these processes. Be fulfilled by feeling the joy of accomplishing your Divine purpose each and every day through the sharing of divine love with all. ~Dean A. Banks, D.D.
DO WHAT YOU MUST!
If you don't like what I say, then go elsewhere. If you like what I say, then thank you for your support! If you choose to challenge me on what I say, then present the FACTS and NOT propaganda, spoof or skewed websites infested with agenda manifestation. Until you go out and do what is necessary to learn the truth then please don't litter my threads with your incessant bullshit. If your tantamount effort is 'point and click' then you haven't done what is necessary to know the truth.
You have sat in your comfortable chair and parroted what someone else has said and took the convenience to repost it. That is NOT researching the facts and investigating the proponents of those facts. That is taking the easy way out because you don't desire to know the truth; you yearn to validate your opinion of the truth. If you have done the research to identify the facts and have investigated those who have supported those facts, then I welcome your assertions only if their truth is verifiable and their occurrences can be validated.
Please, don't waste others' time by posting what some pundit says about something. It reveals that you are lazy, selfish and truly don't care about anyone else but yourself. Be perfect and not what you believe is perfect. Peace. ~Dean A. Banks, D.D.
COMING HOME
One of the best feelings in life is the feeling of coming home. If that feeling is not a good one for you, then you need to reframe it to be what you had to learn to deal with effectively in order to survive. That doesn't mean that you cannot create a good feeling in your home.
Keeping the peace among different personalities requires fairness, diligence and cooperation. It means creating a space where everyone feels safe and able to express themselves freely. Those are the underlying prerequisites of that feeling of coming home. Deep seated feelings are the motivators in our lives.
Make sure those feelings are pure and unencumbered by what you can do to take advantage of others and their good graces. If you set out to do things that will benefit you only, you are simply NOT getting it. Only when we do things to help others AND ourselves do we co-create the beauty, peace and love we desire in our lives.
Be of service to others who have not had the advantages in life that you have had. Show them that being good, successful and forthright does NOT mean that you are at a disadvantage. Show them the strength of your Divine conviction by sharing Divine love. Be ye therefore perfect! ~Dean A. Banks, D.D.
GENERATING FEAR
When one cannot seem to get others to believe what they believe they begin to feel justified in generating fear in others in order to get them to become their ally.
Propaganda is the tool of the manipulative to reinforce what they believe by NOT relaying the truth by spinning reality to conform to their beliefs. ~Dean A. Banks, D.D.
WEATHER
VIDEOS
SPIRITUAL BOOKS
DONATIONS
CD/DVD
THE VOICE
Along with logical teaching and learning we all need to allow the Spirit of God within to speak to us with the voice of silence that we need to listen to in order to be guided in the right direction. It is the voice that creates ideas, thoughts and feelings to 'add to' more than 'take away' from life. That voice KNOWS just what we need to do at any moment to fulfill our Divine purpose in Divine order and unfold the exact scenarios that create perfection.
Be the perfect spirit that you are and never allow any distractions from hindering what you need to do in the moment. It is in your choice to proact that you align Natural order with Divine order to affect the omniversal energies that are ever-present and waiting for your emotional guidance to channel them into positive co-creation.
Listen to that voice of stillness and silence that blesses you with Divine order. Be that which you were created to be and all else that hinders will fall aside and no longer be an issue. Allow the Divine to bless you with health, wealth, prosperity and abundance everlasting! Choose growth and expansion and be perfect! ~Dean A. Banks, D.D.
EBOOKS
A CROCK!
Atheism is the biggest crock of shit you can ever hear! Atheism is a BELIEF in an assumption that there is no God. The definition is "the doctrine or belief that there is no God" [dictionary.com]. Then, what is a doctrine? Doctrine is defined as "a particular principle, position, or policy taught or advocated, as of a religion or government." [dictionary.com]. In this definition, atheism is a principle that there is no God that is TAUGHT or ADVOCATED by those who accept that principle as true. What is a belief? Belief is defined as "confidence in the truth or existence of something not immediately susceptible to rigorous proof." [dictionary.com].
In essence, beliefs are repeated thoughts that one accepts as true without testing their veracity or validating their occurrences. In this definition, atheism is no more than a confidence in the non-existence of God and that BELIEF is NOT subjective to rigorous proof. Now, since atheism is taught and advocated without rigorous proof, then it IS a belief! Religions comes from the Latin 'religio' which means a 'binding together' of people with common beliefs. Is atheism a religion or a philosophy? Sam Harris claims that atheism is NOT a philosophy. Is it not a philosophy? Philosophy is defined as "the rational investigation of the truths and principles of being, knowledge, or conduct." [dictionary.com].
If it is not a philosophy, then it is completely irrational! Sam Harris then claims that atheism is NOT a view of the world. A world view is defined as "the fundamental cognitive orientation of an individual or society encompassing the entirety of the individual or society's knowledge and point of view" [Wikipedia.com]. In this definition, it is not a world view because it does NOT encompass the entirety of individuals within a society and their collective point of view. Finally, Sam Harris, a philosopher and neuroscientist states that atheism if simply a refusal to deny the obvious.
The obvious to him is the 'seen' reality. When we base reality on what is 'seen' by our senses, we are NOT seeing the entire picture. Atheism denies the 'unseen' in favor of the 'seen' because it is a belief derived from observations filtered through that belief into the construction of perceptions that they concatenate into opinions. Opinions of reality based on what is limited NEVER reveal the entire picture! So, what is the obvious? Obvious is defined as easily seen, recognized, or understood; open to view or knowledge; evident" [dictionary.com]. The reason that atheists cannot see the unseen is because they have limited their viewpoint only to the SEEN!
They refuse to recognize or understand the 'unseen' that creates the 'seen' because they are primarily dependent on what their limited senses reveal to them. They are closed minded and dangerous to themselves and others because of their refusal to see beyond the 'seen' into the 'unseen'. What IS obvious is that our consciousness actually affects the outcomes of scientific experiments. Our agenda manifestation affects reality in order to formulate self-fulfilling prophecies simply because we 'believe' that they should be the way we have established that they are. Atheism IS a belief system because it chooses NOT to believe in that which cannot be seen or felt. It is limited, closed minded and results in self-righteous indignation.
Be not fooled by those who claim that their 'beliefs' or 'non-beliefs' are 'how it is'. Move away from them for they are not aware of the totality of reality and will never be until they come to know the fact that they 'unseen' manifests the 'seen'. Go within and know the Spirit of God. It is there that all reason is subjugated to Divine guidance and you come to learn that it is obvious that the Divine exists and fulfills you. Take the pseudo-scientific blinders off from the proponents of atheism. Their view of the world is limited and they cannot, or will not, come to see what is beyond reason. Send them love and move on. Why argue with someone that will never see the entire picture of reality? ~Dean A. Banks, D.D.
DIGGING DEEPER
Those who are unwilling to pick up the shovel and dig deeper into the trench of truth reveal just how their beliefs are more important than the facts! Emotionalizing what you sense into believing something that supports your agenda manifestation is NOT living in the truth. Relative truth is disputable; absolute truth is indisputable.
Absolute truth is sensing and perceiving the facts of both the 'seen' and the 'unseen' as it is! It is NOT coloring it with your individual beliefs to manifest your own agendas and make you feel better about yourself. Knowing the truth requires a discerning eye that ferrets out supposed appearances and separates the chaff from the wheat.
If you are unwilling to do the digging then you are selfish, self-centered and living in mediocrity. Only those who investigate the facts, research similar occurrences of those facts and evaluate their circumstances have done their due diligence. Those who don't do what it takes will reap the detriments of living in partial-truths, innuendos and faulty reasoning. May you choose to always dig deeper.
Digging deeper will bring you to where the truth stands on its own and is not colored by self-serving emotions. ~Dean A. Banks, D.D.       
BROADCASTING INTENTIONS?
Is it true that your thoughts broadcast your intentions into reality? Is the energy of your thoughts enough to co-create reality? Or is it something else that moves your thoughts and affects the omniversal soup of energies in which we breathe, live and co-create? It turns out that your thoughts alone do not contain the energy necessary to co-create anything! It is your intentions that do.
Your intentions are your directed thoughts fueled by your feelings. Your feelings are the driving force that actualizes Divine order to affect natural order and co-create favorable or unfavorable results in your life. Just like a radio personality speaks into a microphone generating thoughts and feelings for the listener, the message will never get received unless the thoughts are converted to words and the words are broadcast by the transmitter in a form that can affect communication.
When the receiver picks up the signal it then converts it back into a 'copy' of those words that the listener can understand. We repeatedly perceive copies of reality in our brains and believe that those copies ARE reality. They 'represent' reality but are NOT reality in itself. It is up to us to choose positive, supportive and life-giving thoughts that we set as intentions by 'feeling' the joy of the fruition of those thoughts. In this way, we have filled up the gas tank so that we can make the trip to fulfillment completely. We have the power within to affect our environment by the thoughts and feelings we know to be true and not by the thoughts and feelings we 'believe' are true.
Knowing comes from spending time each day with your Creator and receiving Divine guidance in how to proceed. Anything else is frittering away your time and efforts on a merry-go-round that that gives you the thrill of excitement but ends up stopping where you had started without making any headway. Get off of the wheel by setting your intentions and following through with them until they manifest in our shared reality. Be perfect in whom and what you are by doing what is necessary to accomplish the fulfillment of your inner desires. ~Dean A. Banks, D.D.
ANXIETY
Do you experience anxiety on a regular basis? Are you time after time welling up your determination to get away from feelings that overwhelm you? Do you fight back, stay still or run away from those feelings? Or do you learn how to deal with them by experiencing what works and what doesn't? Anxiety is defined as "distress or uneasiness of mind caused by fear of danger or misfortune. In Psychiatry anxiety is "a state of apprehension and psychic tension occurring in some forms of mental disorder." Whether your anxiety is psychological or physiological it comes from a reaction of fear; whether realized or not. Following is an article on General Anxiety Disorder on the Mayo Clinic website:
"Treatments and drugs:
The two main treatments for generalized anxiety disorder are psychotherapy and medications. You may benefit most from a combination of the two. It may take some trial and error to discover which treatments work best for you.
Psychotherapy - Also known as talk therapy or psychological counseling, psychotherapy involves working with a therapist to reduce your anxiety symptoms. It can be an effective treatment for generalized anxiety disorder.
Cognitive behavioral therapy is one of the most effective forms of psychotherapy for generalized anxiety disorder. Generally a short-term treatment, cognitive behavioral therapy focuses on teaching you specific skills to gradually return to the activities you've avoided because of anxiety. Through this process, your symptoms improve as you build on your initial success.
Medications - Several types of medications are used to treat generalized anxiety disorder, including those below. Talk with your doctor about benefits, risks and possible side effects.
Antidepressants - Antidepressants, including medications in the selective serotonin reuptake inhibitor (SSRI) and serotonin norepinephrine reuptake inhibitor (SNRI) classes, are the first-line medication treatments. Examples of antidepressants used to treat anxiety disorders include escitalopram (Lexapro), duloxetine (Cymbalta), venlafaxine (Effexor XR) and paroxetine (Paxil, Pexeva). Your doctor also may recommend other antidepressants.
Buspirone. An anti-anxiety medication called buspirone may be used on an ongoing basis. As with most antidepressants, it typically takes up to several weeks to become fully effective.
Benzodiazepines. In limited circumstances, your doctor may prescribe one of these sedatives for relief of anxiety symptoms. Examples include alprazolam (Niravam, Xanax), chlordiazepoxide (Librium), diazepam (Valium) and lorazepam (Ativan). Benzodiazepines are generally used only for relieving acute anxiety on a short-term basis. Because they can be habit-forming, these medications aren't a good choice if you've had problems with alcohol or drug abuse." ~The Mayo Clinic Staff
In the article above you will see that the two approaches to treatment are psychological (psychotherapy) and/or physiological (medications). In the psychological treatments there are three main types: distractive, meditative and declarative. In distractive treatment, a person is told to think and speak random numbers to calm down the over the top firing of your synapses. It is a psycho-physiological technique that allows the person to temporarily focus on something other than their fear of what could happen. In meditative treatment, a person is told to do nothing at all by learning how to meditate to become aware of their environment while sitting still and emptying one's mind.
In declarative treatment, a person is told to think about and do something that they love to do in order to feel better and enjoy the process. All three methods ultimately distract a person from focusing on their anxiety. Medications alter your brain chemistry enough for you to be able to 'slow down' the over the top synaptic responses and relearn how to think and be calm. Stop allowing fear to determine just how much you feel the joy of your desired end result. Anxiety is a reactive fear response to what might possibly happen and not what WILL happen! Change your reactive response to a proactive response by loving what you're going through in your head in order for your heart to fill you with love; in true love there is no fear!!!
Doing what you love to do ultimately is the only thing that will allow you to channel your anxious energy into productivity instead of treading water. Learning to effectively deal with your anxiety is the best thing you can do in order for you to ultimately fulfill your Divine purpose in Divine order. Be diligent, Be strong. Be understanding. You have been given the gifts of life, awareness and ability. Use it wisely by loving your life instead of fearing what it might produce. Peace. ~Dean A. Banks, D.D.
MORE SAYINGS
When you are a slave to your feelings, you are NOT a master of your thoughts. ~Dean A. Banks, D.D.
Being free means that you allow your thoughts and feelings to unfold without reacting to what you perceive is against you. ~Dean A. Banks, D.D.
Wanting the best to unfold for everyone and doing what it takes to make it happen are two different things. Expecting your desires to unfold perfectly is better than demanding your wants to be fulfilled to convenience your agenda. Be perfect as the Divine within you is perfect. ~Dean A. Banks, D.D.
While the ego expects what is favorable to self the spirit allows what is best for SELF. ~Dean A. Banks, D.D.
A master of his thoughts controls his mouth to reveal the truth only and not the rhetoric of innuendo and political skew. When feelings and thoughts align one can master what it takes to speak the truth. ~Dean A. Banks, D.D.
Always remember what is the truth and what you believe is the truth is separated by what you have perceived is the truth that aligns with what you believe is necessary for your survival. Know the truth by allowing the best to unfold perfectly in Divine order that benefits all. If it doesn't, then it is what you have convinced your-self is the truth to keep you in mediocrity. The truth needs no convincing; it stands alone. ~Dean A. Banks, D.D.
Savor the moment before your next breath. Feel it. Know it. Be it. Savor the moment after your next breath. Be it. Know it. Feel it. These moments are your experience of the now; which is all we truly have. It is in these moments that we allow the spirit to move our egos to allow Divine love to flow through us and co-create our reality. Savor the moments of Divine Oneness. ~Dean A. Banks, D.D.
CD/DVD
ANIMAL WELFARE
EBOOKS
GETTING ONE OVER?
If you are always looking for a way to get one over on someone else reveals that your opinion of whom and what you are is tainted by self-gratification more than mutual gratification. It shows that your opinion of the value of your needs supersedes the value of others' needs as they appear to them.
In this revelation is the truth you need to work on in just how you intend to serve others with your talents, skills and abilities. Until you learn that Divine service is exactly where you actually serve your own growth and expansion AND that of others, you will blindly seek what edifies you and you alone.
Pray to receive guidance; meditate to listen to Divine guidance; serve others AND yourself by contributing your gifts to your community. When you receive Divine guidance it is not effective until you share it with others in the process of sharing Divine love.
Stop bottling up the flow of divinity for your own selfish skew on reality. Value what is good and pure for all concerned and be a team player more than an over-inflated superstar. Choose teamwork and you WILL be blessed!!! ~Dean A. Banks, D.D.
WORSE
"When you choose to believe the spin of manipulators more than investigate the facts and research the circumstances, you are worse than those you are accusing for their supposed aberrance because you have already decided the truth without all of the evidence." ~Ben Gauzi
TRAPPED?
Do you feel trapped where you are? Do you feel that you can't leave a situation because of your current circumstances? Then, you need to make the best of it until you realize your way out.
Keep your resolve and spend alone time everyday in order to come to a deeper understanding of what you need to do to move on and be free from anxiety.
When anxiety overwhelms you, do something you love doing and discharge it naturally. This will develop internal coping mechanisms that will allow you to function proactively and not reactively to your environment. Make more time for you and master your situation instead of feeling enslaved by it.
This too, shall pass. Feel the joy of not living this way in order to make it through the gauntlet that is the source of anxiety and stress. May you live in peace now and evermore ~Dean A. Banks, D.D.
THE PEOPLE IN THE BASKET
Who are the people in the basket of deplorables? People will never get it because their beliefs 'trump' knowing the truth. They are locked in a box of deplorables that live in fear instead of faith and trust in the truth. Arguing with them is like spinning on a merry-go-round because no matter how much you inject logic, discernment and FACTS they will end up back at the same point on the wheel; their beliefs being more important than the facts. Being deplorable means that you are either a cause or are a subject for grief or regret; you are lamentable, meaning expressing sorrow or regret; you are either a cause or subject for censure, reproach or disapproval; you have a bad or wretched attitude [dictionary.com]. Deplorables are people who regret their lost opportunities in life that are actually their fault because of their sorrowful attitude!
It is in their bad attitude that they choose to live reactively in fear and NOT proactively in faith and trust in the truth. Yet, they will argue with you tooth and nail when they HAVEN'T done the necessary work to arrive at the truth! Have they ever been ONCE to the library to research the facts? Have they done their due diligence in uncovering the truth? Or do they parrot talking points instead of answering the tough questions? Remember, the loudest voices are the ones who defend aberrances as if they are acceptable behaviors. As Yeshua said, you will know them by the fruits they bear. Are they bearing healthy life sustaining fruit? Or are they bearing no fruit and derision?
As Yeshua said they will be hewn down and cast into the fire BECAUSE of their uselessness and inability to grow and expand. Producing healthy fruit requires a system of life-giving behaviors that are NOT lamentable! Don't allow those with selfish self-serving agendas to skew the facts to meet their own agenda manifestations. Stand tall in the truth by researching the facts and investigating the proponents of the facts as they have evolved into their 'opinions'. See the truth as it is without coloring it to fit your selfish belief system. Be perfect and not what you believe is perfect; or correct!!! ~Dean A. Banks, D.D.
ACERBIC?
Someone asked me why I am so acerbic to those who question my presentation of the facts. A legitimate question in retrospect! I am nasty and challenging to anyone who hasn't gotten off of their ever-widening asses to get out and do the due diligence of creating an informed opinion. If you read and believe propaganda websites, listen to and believe the corporate media news or assume and believe that opinions are facts, I will challenge you at every turn! Learning how to think requires effort and diligence.
Parroting talking points does NOT give you stake in the game. That is why I am acerbic with those who try to pull the wool over our eyes with innuendo and opinions instead of cold hard facts. How dare they spout untruths and spins to anyone without testing their veracity or validating their occurrences! How dare they assume that I am so stupid that I will take what they say or post as truth without researching the facts and investigating the proponents of those facts!
How dare they BELIEVE that what they say is even close to the truth when they have no stake in the game except attempting to manifest their own agenda! If you want to believe something then check it out!!! Do what is necessary BEFORE you open your mouth or type your 'opinion'! And yes, I will continue to be acerbic because it is the only way to put a stop to those who choose to rely more on ego than on the Spirit of God within.
I refuse to allow lies, innuendo and skewed opinions to taint the truth simply because morons want them to. If you cannot do the work then shut the fuck up! We don't need uninformed opinions. We need cold hard facts! Peace. ~Dean A. Banks, D.D.
CHARGE?
Should you charge for your gifts when you provide service from those gifts? Or should you freely give them away to those in need? There is much ado about this with people in the 'spiritual' community. If the Divine has blessed you with gifts of the spirit that lift up, inspire or entertain others, then should you give them freely away and be thankful that you can? Yes and no.
You have been given these gifts to use as a means to support yourself and your families as well as bless others with insight. And why is this? Take a musician or singer for example. They have spent years practicing their craft in the garage or shower until they have ended in dive clubs performing their craft to people who are there to get drunk or picked up. If they have honed their crafts well, they end up in the studio and/or on tour with others who have done the same.
When you put time in you should receive benefit for the time you put out. That's how the omniverse works and NOT how your pseudo-spiritual opinions and dogmas might dictate how it should be. If you are psychic, you should be paid as well for your time in using your blessing to help others. Don't listen to the self-righteous holier-than-thous with their selfish skew on reality.
Does a successful Artist give away their paintings while the power company shuts off their power and their refrigerator is empty? No! They charge for the time and physical effort that they used in channeling inspiration into thought-forms. Why? Because their time and effort is WORTH something!!! Writers, musicians, artists, psychics and healers deserve your support because they have dedicated their lives to honing their craft over the years to be of Divine service to others. This is HOW they make a living and it is not your position to judge them for how they make their living!!!
Perhaps if you had decided to take their path years ago you would understand. Perhaps your gifts of the spirit are to do other things that help others and your families to live fulfilled. Perhaps the life that they have chosen was because they dedicated themselves to helping others with their gifts even though there were no guarantees that they would be able to support themselves and their families. Perhaps you are standing in judgment of them because you are frustrated that you had not made that decision or that you do not value their decision. Whatever it may be, stand back and be thankful that they had the courage and desire to help others over their own personal gain.
Be thankful that the world has creative people who desire to be of help to others. Get off of your high horse of self-righteous indignation that the path that you have chosen is what others should choose as well. Buy books, CD's, DVD's, art and creative expressions of those who have dedicated their lives to co-creating reality. After all, the blessings you will receive will definitely be more than you realize when you buy their creative expressions.
Contribute to their creativity in any way that you can and be thankful that they and their products have crossed your path. It has for a reason and if you dismiss that reason as being not worthy, then you are diminishing your own worthiness. The Divine has blessed all of us with gifts and the ability to use those gifts to bring light into our world and put food on our tables. May the Divine bless all of you with this insight and all of our creative people with life sustaining support. ~Dean A. Banks, D.D.