INTRODUCTION
Elizabeth May is a welcome respite in a sea of musical conformity as evidenced in today's radio music. Her songs are aimed at the emotions behind the human stories of belief, questioning and resolve. Elizabeth's lyrics take you to a place of understanding that reveals the motivations behind peoples' expressions. Her voice guides you down a road of melodic and harmonic content that expresses her true talent.
MUSIC
Following is a quote from Elizabeth about her new direction in composing songs.
Elizabeth May on New Thought music...
"I chose this new direction in music to satisfy my need to share my awareness and understanding about the spiritual side of life. Having been involved in the New Thought movement for many years I have heard about and witnessed many things that may validate other peoples' feelings and thoughts, and show them that their unique experiences are, at the same time, universal."

-Elizabeth May
The premiere online multimedia resource for anyone on a spiritual path.
"Spirituality Guidance is the art of leading individuals to observe, collate and evaluate the facts. It frees the individual from judgment and allows your spirit to truly be free. By utilizing facts and not opinions, an individual can become one with the desires of their heart. The ultimate goal is to actualize these desires through prayer, meditation and service." ~Dean A. Banks, D.D.
Our mission here is to provide you with as many tools and teachers as possible to not only discover your Oneness with the Divine, but to maintain an ongoing relationship with the Creator of the entire omniverse.
The Truth ALWAYS Wins Out
Whether you realize it or not the truth always wins out. Woe be to those who lie to deceive others for their own gain. What you sow, you will reap. Whatever you measure out will be measured back to you; pressed down and running over. You might fool yourself and others for a season, but you will reap what you sow. It is the law. ~Dean A. Banks, D.D.
Divine Love Will Prevail
When we all stand for the truth Divine love will prevail. ~Dean A. Banks, D.D.
Tough Act To Follow?
What has been Obama's toughest challenge in his presidency? He came in after the WORST president in the history of this country who was too stupid to know any better. How would you feel if you inherited a huge deficit and had to spend more to defend yourself and your constituents while your house was crumbling down around you because the previous owner failed to maintain the structure? Those who put down Obama would sing a different tune if things occurred at their own home; yet they scream and scream about his actions when they could have not done any better at all. They choose to follow the legacy of stupidity demonstrated by 'W'. Well, believe what you may but I would like to see what you would do if all of this occurred at your home. ~Dean A. Banks, D.D.
BIOGRAPHY
Elizabeth May Sutor


At an early age Elizabeth May developed a talent for making music. "My mother says I was singing before I could actually talk", she recalls. Her sister Norma sang in the school choir and took piano lessons, her brother Richard also studied piano and played organ for the same high school choir. Her brother Roger sang in the school choir as well, and played drums. On Saturday nights, neighbors frequently dropped by the house with musical instruments in hand for impromptu jam sessions, and rehearsals with the band Richard and Roger had formed. Elizabeth's childhood was surrounded with music. So it was no surprise that she, too, took to the piano. In her teens she also taught herself guitar by listening to the popular folk artists of the day.
Being a singer as well as a guitarist and pianist, she performed in several musical groups during her high school days. These included groups within the school system and groups made up of her friends for weekend performing at local coffeehouses and in "open mic" venues. In her 20's she moved to Philadelphia and became a session musician/background vocalist and demo singer at Veritable Records (VRC Studios) in Pennsylvania. She also performed in Philadelphia at university and college coffee houses and in local clubs. In 1980, she moved to Los Angeles, performing with local bands and engaging in session work. After about 10 years in California, Elizabeth returned to Delaware.
"I had stopped pursuing my dream and was caught up in pursuing other peoples' dreams. It felt wrong, to do that, but because I lost my sense of self for so long, I also lost my self-confidence. I talked myself into giving up music and into pursuing a more "normal" existence, one based not on what I really wanted or was interested in, but on money and security", she says." The ironic part is that there never was any security in any of those situations because I would always end up leaving. I felt completely out of place, and was terribly unhappy."
And that turned out to be a blessing in disguise, because it was that dissatisfaction with the status quo that led Elizabeth back into the recording studio after a 15 year hiatus from music and performing. "Live It On The Outside" is her first CD, and she is now working on a second collection of "New Thought" music, which she performs as a music ministry in the quad-state area of Delaware, Pennsylvania, Maryland and New Jersey. The new CD was released on February 28, 2010.
If you have known Elizabeth or are meeting her for the first time through this biography, and would like to contact her, please send her an e-mail.
SONG SAMPLES
VOICEOVER SAMPLES
My Life As A Heathen
by Elizabeth M. Sutor
My Life As A Heathen is discourse of the beliefs we are taught when growing up from our parents, family members, church goers and friends that they expect us to believe without challenge. This book details the common sense questions that are sometimes never discussed because they are assumed to be 'the way it is'. These questions move through time from a young girl learning about life to a mature woman who has lived a long and fruitful life.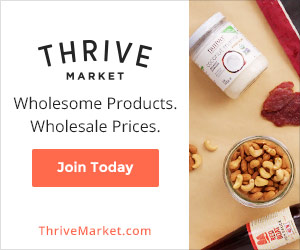 Talks on Spirituality, interviews and book excerpts from participating authors and speakers.