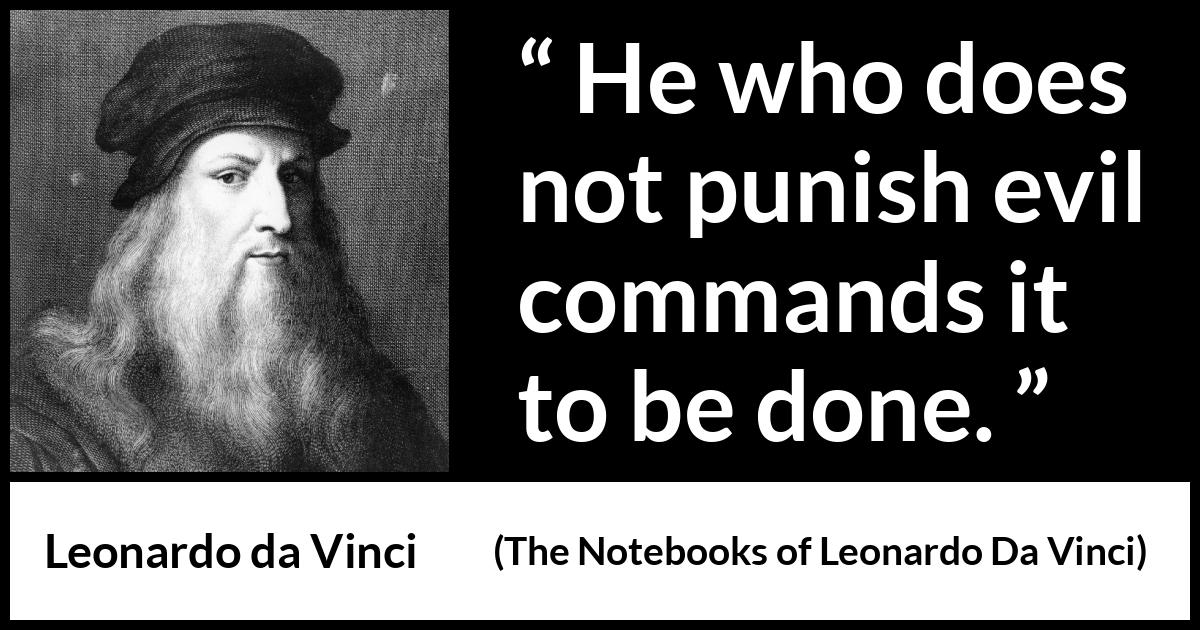 LET GO OF HOW
We sometimes think we know what is best for us and when what is best for us arrives we discount it as insignificant and not worthy of our attention.
We look for the 'what' to happen and get hung up in the 'how' it will happen. What we need to grow and expand is always right in front of us and we need to fine tune our vision to be able to 'see' it.
Open your heart to the blessings you already have and marvel at their significance. When you are grateful for where you are you will soon travel to where you need to be.
Let go of how it will happen. See it happening. Feel the joy and act as if it has already happened.
Those feelings are the fuel that powers your thoughts to bring about the fruition of your Divine purpose in Divine order. ~Dean A. Banks, D.D.
LET IT ALL GO
No matter how bad it might look, no matter how bad you might feel about things, no matter how the deck might appear stacked against you, let it all go and trust in God.
When you are honest with yourself and honest with the world no matter what forces of evil that will rise up against you will not be victorious.
The Creator of the entire omniverse blesses those who trust in the presence to move Divine order. No amount of trying, worrying or apathy can change the fact that the Creator loves you completely.
Believe this. Know this. Embrace this. It is your gift and you need to accept it and use it. Peace. ~Dean A. Banks, D.D.
NATURAL ORDER
Always remember that the omniverse is in constant motion in natural order. It is changing, fluxing and rearranging itself in growth and expansion known as cosmic inflation and counterpointed with entropy.
When we feel this inherent motion and align ourselves with Divine order we affect this natural growth and expansion as co-creators in this omniverse.
We are children of the Most High and the omniverse is our co-creation. Act responsibly and co-create beauty, love and peace by not worrying about what negative could, and most often, won't happen.
Be ye therefore perfect! ~Dean A. Banks, D.D.
BOXED IN?
Do you feel boxed in? Do you think that you have run out of options? Are the external circumstances of your life reflecting defeat and disillusionment? Have you given up on what you know is right simply because you are too tired to go on?
If you are in this mental and emotional state right now you are on the right track. When opposition rears its ugly head time and time again it is the effect of Divine order fine tuning and polishing you for the fulfillment that is right around the corner.
Too many give up before they become fulfilled because they believe that if they meet too much opposition it means that what they are seeking is wrong. Anything that is worthwhile doing is only worthwhile when it meets opposition head on.
Be strong and develop an undying faith in the Divine to protect you, support you and guide you to complete fulfillment of your Divine purpose in Divine order. God is your strength and your source; not your ego, anyone or anything. ~Dean A. Banks, D.D.
SING YOUR SONG

Sing your song that comes from your heart and don't care what anyone else thinks. If you are off key, laugh it off.
If you are on key, keep singing. If you don't know where to take the melody, trust in the Divine to carry the tune.
Don't ever allow anyone to keep you from singing your song. Those who spend their time trying to stop you from singing yours have already given up on singing theirs and are looking for company to reinforce their own failures.
Be original and SING. ~Dean A. Banks, D.D.
LIVE IN FEAR?
DIE IN FEAR!
Those who live in fear will die in fear. Choose life and not death. What you fear most will come upon you because you co-create it in your mind and heart.
Try growing up and becoming a mature and responsible adult instead of playing ego games of selfishness, fear and ignorance.
You will be amazed how great you are inside and how fruitful you can be outside.
Peace; it's not just a word it is an ongoing choice based on your level of maturity. ~Dean A. Banks, D.D.
THE WORLD ACCORDING TO ROGER
VIDEOS
SERVICE IN PRAYER
Elizabeth and I would like to invite you all to our site 'Service In Prayer'. For many months we have been led to offer a way for our online friends to have a forum to share our prayer needs with each other.
The purpose of this website is to connect with one another and share our needs for healing in whatever areas we feel we need. Please visit the website or go to the Facebook forum to post any public prayers on the Wall or PM us for private prayers.
We will pray for you or help you to find Prayer Partners to assist you in healing and realization of your Divine purpose and the unfolding of it in Divine order.
Thank you all for your support, kindness and for blessing us with your ongoing friendship. Peace and blessings to all of you and your families! ~Dean A. Banks, D.D.
OUR PAST ISSUES
Did you miss any of the issues of The Spirituality Post Daily? If so, following are the links to each and every day for you to peruse. Please visit our advertisers and help us to keep going in our service to the spiritual community of souls who long for a greater spiritual perspective on life. God bless you and your families! ~Dean A. Banks, D.D.
THE SILENT RIVER
In the midst of the silent river of your inner spirit lies the stillness of all creation. Touching this stillness spreads waves of healing and joy throughout your being and into the world.
Feeling the love flowing through you brings inner peace and understanding. What a pleasant and fulfilling experience it is to know Oneness with the Divine.
If more of us knew this experience there would be no wars, no famine, no separatism and no selfishness. We would all learn to work together to build each others' dreams and create heaven on earth.
When you make the time everyday to be in communion with the Divine you are doing your part in bringing complete fulfillment for yourself and everyone. Be ye therefore perfect. ~Dean a. Banks, D.D.
THE SOUP
The perceived dualistic reality is a soup in which we move forward with awareness and look backward with wonder. ~Dean A. Banks, D.D.
ANIMALS
Those who feel that animals don't have souls are not aware enough to know their own soul and the connection we have with every living being in existence. ~Dean A. Banks, D.D.
LIGHTING MY PATH
Thank you, dear God, for lighting my path on this journey over the past year. Thank you for the spark of determination within to carry forth your truth and act on the behalf of those who others try to hurt.
As I traverse through the gauntlet tomorrow I will feel your presence within me and trust in you completely to do what is best for all concerned. You are my light, you are my source of love and I am your humble servant.
Please guide me to your truth and allow me to think, speak, act and behave with Divine love. I know you are with me and I am thankful to you for everything. Please bless my entire family with healing and justice. Amen. ~Dean A. Banks, D.D.
OUR PODCASTERS
by Dean A. Banks, D.D.
Currently Bobby Hinkle, Elizabeth May Sutor and Dean A. Banks, D.D. have uploaded podcasts. Robert Yarbrough will be added soon. Just click on the podcasters placards below and click on the Podcast title. Currently there are five podcasts on Bobby Hinkle's page, one on Elizabeth Sutor's page and nine on Dean A. Banks, D.D.'s page. Stay tuned for more! Thank you for choosing us!
What is the Spirituality Guidance Channel? SGC is a video portal designed to introduce spiritually inclined individuals to be exposed to spiritual videos, radio, teachers, music, art, books, resources and links from a selected group of teachers and requests from viewers. Each featured coach/teacher will have their own page highlighting any videos, audios, websites or printed material they have produced. This portal will be regularly promoted on the Internet through social networking and targeted marketing channels. Please visit the website at the following address:
http://www.spiritualityguidance.com and email me at webproducer@hotmail.com with any suggestions, links or materials. Thank you for your most courteous participation in this project. I welcome your input. ~Dean A. Banks, D.D.
SUNDAY MORNING SERVICE WITH
DR. DEAN A. BANKS, D.D.
Welcome to our new Sunday Morning Service by Dr. Dean A. Banks, D.D.
Every week Dr. Dean will be engaging subjects that are pertinent to your growth and expansion into recognition of; respect to; and communication with your inner spirit.
Please feel free to comment or suggest topics for review. May the Divine always bless you and your families! ~Dean A. Banks, D.D.
CD/DVD
SPIRITUAL BOOKS
SAYINGS
Trust in the Divine and your life will be filled beyond measure with infinite abundance. It is a promise that is fulfilled when you trust completely. ~Dean A. Banks, D.D.
Thanx to Charles Filhiol for inspiring this post!
God always forgives; it is we who have to learn how to forgive others and mostly ourselves. ~Dean A. Banks, D.D.
When we are true to ourselves we see the truth in all things and the omniverse operates in our favor for the good of all. ~Dean A. Banks, D.D.
But you, when you pray, enter into your closet and lock your door, and pray to your father who is in secret, and your Father who sees in secret will reward you in public. ~Matthew 6:6 (Aramaic Bible in Plain English (©2010))
Why do today what you could put off 'til tomorrow? ~The Procrastinator's Creed
If it wasn't for mediocrity, why would we try doing anything at all? ~Dean A. Banks, D.D.
Tune out the distracting, confusing and demanding loud voice of your ego and tune in to the still small voice of the Divine! Move from chaos to peace, selfishness to selflessness and frustration to fulfillment. Listen to your heart to balance the duality experience of your mind. Be ye therefore perfect. ~Dean A. Banks, D.D.
If you truly trust in the Divine you don't let a bump in the road stifle your faith. ~Dean A. Banks, D.D.
When you know the faces of evil you know HOW to recognize evil! ~Dean A. Banks, D.D.
TELLING THE TRUTH
Always tell the truth; no matter what anyone says or does. The truth levels the playing field and allows everyone to communicate effectively and honestly with each other.
When you attempt to change the rules of the game or misuse the rules to your advantage, you are not seeking the truth. You only care about winning; that is the ego's game.
Being victorious is more important than living in truth when you care more for your selfish agenda than being a reliable and accurate witness.
If you have to win at all costs it demonstrates your separation from the Divine. In Divine Oneness, truth is not about winning or losing; it is about loving your neighbor as yourself. ~Dean A. Banks, D.D.
TRUSTING IN THE DIVINE
There is nothing in this life like trusting in the Divine. It is fulfilling, rewarding and healthy. It is not an assumption, a taking for granted or sureness.
It is an overwhelming feeling of inner peace and resolve. You know when you trust in the Divine that all will work out for the best for everyone; no matter how it appears in the world.
Reject all appearances and embrace Divine trust. Divine order will move through you and create what is best for you and everyone associated with you.
Trusting in the Divine moves mountains and faith in that trust moves the omniverse. ~Dean A. Banks, D.D.
PRAY FOR PEACE
Now, more than any time in world history we need to pray for peace in the Middle East. Everyone is edgy and the world powers are poised for action.
We need to make the time to pray for peace and send love to all peoples there at the hotbed of the world.
Together we can reshape the fabric of potential hostility and bring about peaceful negotiations.
The Divine will create what is necessary for peace when we pull together and send love. Please, before things escalate, pray for peace. ~Dean A. Banks, D.D.
Please listen to my dear friend Stephen Wise's song "Pray For Peace" and send love to all.
FOCUSING THE LIGHT
Focusing your thoughts on a desired result and feeling the joy from realizing that result is like placing the focal point of a magnifying glass directly on a piece of paper.
The paper will ignite because the energy of the Sun is transferred and amplified enough on the target to break down its 'at rest' state and convert it to fire.
If the focal point is held above the paper it will never ignite because the energy isn't focused on the object of conversion. When you hope, wish or dream for what you feel you need, want, desire or expect to happen your focal point is not focused on the manifestation and fulfillment of your Divine purpose.
When you trust completely in the Divine by exercising your faith in knowing, visioning and believing in the fulfillment of your Divine purpose in Divine order you move the focal point down to the paper.
This is the point of energy conversion and everything that you need, want, desire and expect to happen materializes right before your very eyes.
There isn't any guessing, any feelings of unsurety or any doubts whatsoever. There is only the manifestation of YOUR co-creation by living in complete trust. ~Dean A. Banks, D.D.
WEATHER
VIDEOS
SPIRITUAL BOOKS
DONATIONS
CD/DVD
BE WHO YOU ARE!
Be whom and what you were created to be by helping others become whom and what they were created to be.
You will fine tune your awareness of your Divine purpose and through Divine trust you will come to know who to associate with, what to do, where to be, how to act, when to act and why you need to fulfill your Divine purpose at the right time.
Anything else is just treading water, being frivolous and wasting your precious time. Be diligent with the manifestation of your Divine purpose in Divine order.
The way you respect the gift that the Divine has given you is how you will live your life. Be honest and forthright and the bounty of the omniverse will create an avalanche of blessings that will pour out of your spirit and into the world. ~Dean A. Banks, D.D.
RESPECTING YOURSELF!
If you don't love yourself how do you expect to love your neighbor? If you don't respect yourself how do you expect to respect your neighbor? If you aren't true to yourself how do you expect to be true to your neighbor? How you act toward the world reflects how much you love yourself.
When you truly love whom and what you are you share that love with others. You recognize your inner selfishness and you minimize its expression. You recognize the Divine in yourself and others and you make time to be in communion with the Creator of the entire omniverse everyday of your life.
You express Divine love in your life by being the perfect being the Divine has created; not the imperfect being that your ego identifies with and tells you that you are. Be ye therefore perfect. ~Dean A. Banks, D.D.
THE BREATH OF LIFE
If there is one thing you need to know in this life it is this; the Divine loves you so much that you were given the breath of life.
Why? To become whom and what you were created to be by trusting completely in the Divine to fulfill your Divine purpose in Divine order.
You are here by Divine love to learn, grow and expand into a being that shares Divine love unconditionally.
When you learn how to get out of your own way and help others you grow and expand into the expression of Divine love.
You return the gift you were freely given and you become One with the Divine for evermore. ~Dean A. Banks, D.D.
COMMANDS
When I got up one morning I was thinking about writing a piece on how our computers were originally designed to emulate our subconscious minds. I was going through the commands in my head and correlating them with the keys on the keyboard. I poured myself a cup of Dark Roast Martinsens jave and turned on the TV and Joel Osteen was on. He was speaking about how we are like computer software and we need to learn to delete any negativity in what people say to us about our aspirations. He said that words are like seeds that if repeated and accepted take root in our minds and grow into limitations. How true. What was interesting to me was the synchronicity of my inspiration and his sermon.
Most of us use the Windows operating system and I will use the keyboard analogies in relation to Windows. Sorry, Mac users, your commands might be slightly different. When we type our thoughts on the computer keyboard we hit letters that correspond to the words that are coming to the forefront of our minds. We organize these thoughts into phrases, sentences and paragraphs to relay a story, illustrate a point or simply elaborate on a topic. When we are done we save the file, run spell/grammar check, reread the essay and resave the file. We then either file it away or we share it with others. When we finish a paragraph we hit enter to move onto the next thought or point. We mostly type in lower case and we capitalize the beginning of sentences or titles with upper case.
Some people type everything in upper case and that is generally interpreted as either yelling or emphasizing. Let's look at the lower case as our lower selves and the upper case as our higher selves. We spend most of our time with our lower selves and when we start a new thought or direction we emphasize their beginnings with our higher selves. We have a shift key that allows us to change from lower case to upper case in a sentence. The shift key allows us to jump to a new level and enter the emphasis we need to illustrate our thoughts. We also have the delete key. As Joel kept emphasizing in his sermon this morning we need to repeatedly hi the delete key when others impose their negativity upon us. However, when we hit the delete key what we are deleting goes into the Recycle Bin.
The Recycle Bin is where we store items that are supposedly ready for permanent deletion but aren't permanently deleted because we might change our minds and want to use them again. It is like a buffer or virtual storage tank of ideas that we aren't sure about in the present. When we are ready to delete these files permanently we can select the command, "Empty Recycle Bin". Too many of us are so wishy washy about what we need and don't need we never empty our recycle bins.
We hold on to things we can 'fall back on' in case we fail or get rejected. There is a way around this. The next time you decide to delete something that is not working for you or edifying your being, hit the shift key simultaneously with the delete key. This way, you bypass the Recycle Bin and permanently remove those undesired files or 'thoughts, beliefs, action and behaviors' that you no longer 'think' that you need. The shift key is the key to this. Just as the shift key elevates you from your lower self (lower case) to your higher self (upper case) it provides the additional command to permanently remove the things that you don't need to fulfill your Divine purpose in Divine order.
You can capture any screen image that you desire by hitting the print screen key and pasting it into your document. You do this by hitting the control key and the 'v' key at the same time. Make your commands (v)ictorious by capturing the thoughts, beliefs, actions and behaviors that contribute to your growth and expansion and that of others. Program these actions into one of the function keys as a macro. A macro is a set of commands that are executed simultaneously to yield a desired result.
You can enter a single character or word to perform a whole series of actions when you program a function key or regular key as a macro. The four aspects of Divine communication are all macros that you can program into your 'personal computer'. Program yourself daily with prayer, meditation, service and fulfillment. Make the time each and every day to purge your system from the viruses of negativity, lack and limitation.
Communicate with the Divine and be cleansed with Divine love. If not, you will always be hitting the control, alt and delete key to select the Task Manager and reset the programs you are running in order to access enough memory to complete your tasks at hand. Instead, just hit enter; you will surely enter into the Kingdom of Heaven within and experience all of the bounty and joy of life. Be ye therefore perfect. ~Dean A. Banks, D.D.
Our Daily Reading
for May 25th -
"Listen To Ur Heart. Only U Know If U Should Leave The Light On. Or If Its Time To Move Forward."
by Angels Whisper
AT THE LAST SECOND
Eleventh hour, fifty-ninth minute, fifty-ninth second and the Divine shines a light on your perceived problems and creates a way for you to remain safe and protected.
My God and your God is great and loves all of His children. Out of nowhere things happen, people show up and the truth is revealed.
Thank you, God, for shining your light upon us and blessing us with the truth and your Divine love. ~Dean A. Banks, D.D.
HUMBLE SERVANT
My God! I am your humble servant. You have guided me and protected me from all harm and I am so grateful for your blessings.
To know you is the drive in my life. To help others know you is my purpose and the gift I give to them. The gift they give to me is the acknowledgement of your spirit within them.
I know when their souls are touched for you 'tingle' my spirit with joy, peace and understanding.
Thank you for everything! I honor your presence by sharing your Divine love with all! ~Dean A. Banks, D.D.
DEEP AND PROFOUND
My love is deep and profound. You have blessed me with the greatest of gifts; family, friends and purpose.
Every time I have gotten in my own way you have nudged me ever so gently back into alignment.
Every time I have decided to take action you tempered my spirit with inner vision.
Every time I have moved toward fulfilling my Divine purpose you have caressed my spirit with your Divine love and cuddled me in your bosom.
Thank you, dear Father, Infinite Spirit of God, the Divine Creator of the entire omniverse for all you have done for me to experience health, wealth, prosperity and abundance in my life.
My cup runneth over because you love me. I am humbled by your inner presence every moment of my life and I love you with all of my heart! ~Dean A. Banks, D.D.
UNREST IN THE WORLD
Why is there so much unrest in the world? Why are some religious zealots resorting to violence to speak for them? Why are we watching as some areas of our world are burning and people are dying? The process of change is called metamorphosis.
It is a complete change in appearance, charac-ter or circumstances. In other words, what it was before has changed. It has either gone through a process of growth and expansion into a better form or stagnation and regression into a previous form resulting from an acceptance of mediocrity.
In every country in the world there are people who want peace, law and order. As there volumes grow they are challenged by tribal, religious or regressive individuals who don't have the developed understanding to act in a mature fashion and seek peace and harmony among their peoples. It doesn't matter what tribal or religious factions are involved; it is not their ethnic heritage or their beliefs that is the problem; it is the BEHAVIOR of the people who espouse their heritage or beliefs that cause our collective problems.
Enlightenment reveals one distinct mindset and that is an understanding that each and every one of us have the Divine within us and it is how we LISTEN to the Divine that reveals our mindset and subsequent behaviors. We develop a 'value' of life and respect for others and their beliefs. If their beliefs are based on lies and agenda manifestation they will react to life in ways that are NOT supporting of life. They will continually seek regressing into 'the way things were' instead of progressing into 'the way things will be' based on a mutual desire for peace.
When someone 'values' violence and unrest it reveals that they listen more to their egos than to the Spirit of God. The Divine exudes peace and conflict is a result of our lack of understanding 'how' to get to a state of peace. What we value in our lives reveals just who and what we are. If we place a value on anything, we look to the circumstances revolving around that thing to determine our happiness.
Whether we embrace the fact that peace is always available to us or not, we look outside of ourselves to experience happiness and contentment; when in fact, those 'dynamic states' are only experienced within us. When we place a sincere value on living in peace and NOT forcing what we believe on others, we are at the gateway to living in the Kingdom of Heaven here and now. It is up to the seekers of peace to help guide that metamorphosis from belief posturing into belief understanding and belief acceptance.
Being right or wrong about whom and what God is, is NOT the answer. The answer is in mastering the love for humankind by recognizing the divinity within each and every individual and acknowledging that others' behavior is a result of what they value in life. If we want peace we need to TEACH the responsible values of peace and not the reactive and violent response to conflicts in belief systems. Oneness in life requires that extra step of understanding on all sides.
Understanding comes from a willingness to step out of your belief system and walk a mile in the other person's shoes. If we truly value the divinity in others and seek love for all, we will teach the values of love, peace and understanding to all of humankind. After all, we all have to live with one another. Why not build a bridge of understanding instead of posturing on the banks of our belief systems? ~Dean A. Banks, D.D.
MORE SAYINGS
Those who feel entitled are those who deny the 'entitlement' of others. In fact, Social Security and Unemployment are INSURANCE programs; NOT entitlement! ~Dean A. Banks, D.D.
The love of money is the root of all evil. Those who love money more than the truth will pay the penalty more than they will ever realize. God will balance everything in Divine order and those who take advantage of others for their own gain will pay the cost. May God bless their evil souls while they have to endure endless suffering; after all, they were the ones who chose to do evil instead of love. ~Dean A. Banks, D.D.
Whether you realize it or not the truth always wins out. Woe be to those who lie to deceive others for their own gain. What you sow, you will reap. Whatever you measure out will be measured back to you; pressed down and running over. You might fool yourself and others for a season, but you will reap what you sow. It is the law. ~Dean A. Banks, D.D.
When we all stand for the truth Divine love will prevail. ~Dean A. Banks, D.D.
Woody Allen is credited with saying, "If you want to make God laugh, tell him your plans."  We could add to it, "If you want to hear him laugh even louder, tell him how much you know." ~Ken Boa
When you play your instrument you bare your soul in each note and you harmonize your feelings with each and every chord. ~Dean A. Banks, D.D.
When you convert your fears into faith the energies of the omniverse move through you to convert what challenges you into what defines you. What defines you is what you allow to unfold in your life. Be ye therefore perfect. ~Dean A. Banks, D.D.
PERCEIVED PROBLEMS
The Creator of the omniverse is greater than ANY perceived problem we believe is confronting us. When we entertain the fallout from the problem instead of the greatness of our God is where we err.
Know that if you tell the truth, be forthright and live in love that no matter what might appear to have defeated you, it is in reality just an illusion of what is happening now.
When Divine order unfolds the results of your faith and trust will be revealed and any and all appearances will melt away into oblivion.
Be diligent in your faith and trust and know that God is for you when you love and you are against yourself when you bear false witness and don't love the Divine within each and every one of us. ~Dean A. Banks, D.D.