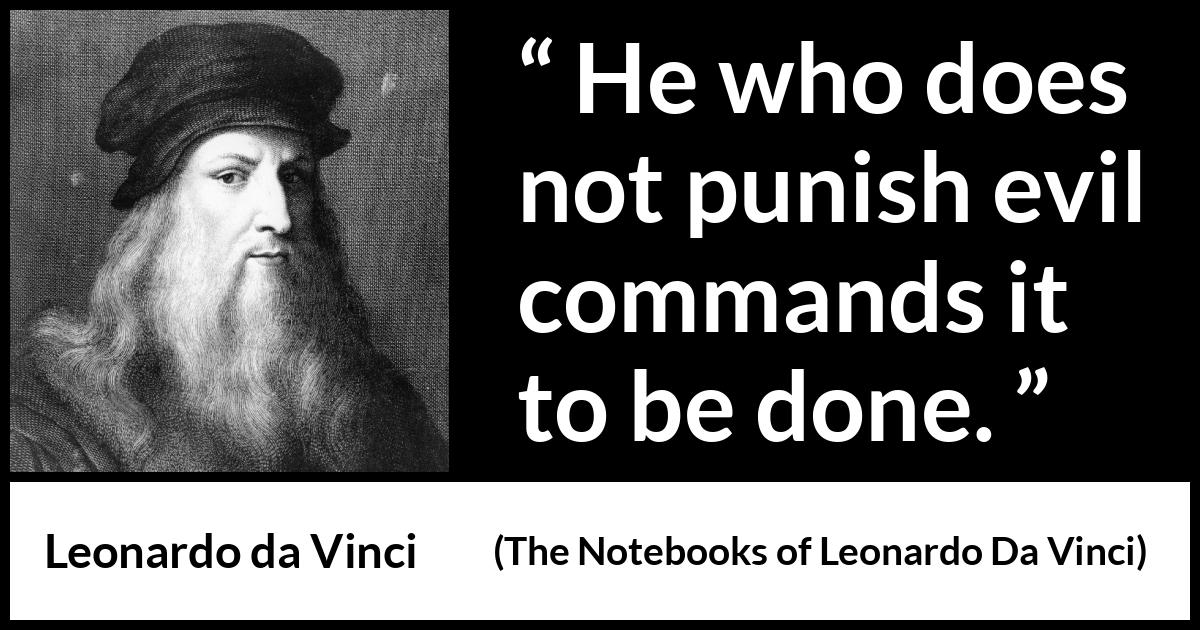 BRIDGING THE GAP

Have you ever bridged the gap between what you are thinking, feeling and manifesting? Is it just in a crisis situation that you do or do you practice 'bridging' that gap every day? In reality, there is no gap between these experiences; it is a perpetual and ongoing connection that just 'seems' to be a gap at times when we identify with the separation of the perceived dualistic reality. The more we focus on separation, the more we become accustomed to operating within its parameters.
The ego thrives on separation in order to validate its own existence. Remember, the ego's main job is your self-survival at all costs. For example, you are driving down the road and a car darts out from a side road right in front of you. What do you do? You react! You instantaneously move the wheel of your car to go around the car in front of you. Hopefully, there wasn't somebody else in the next lane over. A crisis infuses the connection between thinking, feeling and manifesting in a split second.
However, non-critical experiences in our lives are more subtle and we sometimes don't bridge this perceived 'gap' because we become distracted from focusing on the actual connection we have between thinking, feeling and manifesting. The process of creation is first thinking about something, adding feeling to what it is we are thinking about and then actually bringing it to fruition. If we are thinking about something and we are harboring negative feelings about it, the process has started in creating the outcome of those negative feelings. It is up to us at this point to treat those feelings as the car that darts out in front of us. We need to react to them and get out of their way first; then proact from them by co-creating positive feelings of joy by projecting the manifestation into the perceived dualistic reality.
Our feelings are our internal barometer to awaken us to what mindset and heartset we need to choose in order to manifest our deepest desires. We move in that direction by 'expecting' positive results without controlling, dominating or manipulating 'how' they will manifest. When we begin to see the positive manifestations blossoming in our lives we move into the realm of simply 'allowing' them to happen. Just as we automatically sway away from the car we are attuned to the fact that harboring negativity creates more negativity; and switching the channel instantaneously to positivity redirects that emotional energy to create positivity.
We are in control by learning that we are not in control. As a novice in Spirituality we program ourselves for positive results through consistent expectation of our innermost desires. As we grow in our Spirituality we learn to bring them to fruition by accepting our worthiness and allowing them to manifest in our lives. Before any behavior becomes automatic it requires consistent and diligent practice. Spending at least an hour a day in prayer, meditation and service of others keeps us focused on positive results; no matter what car darts out in front of us! ~Dean A. Banks, D.D.
SITE HOSTING
THE WORLD ACCORDING TO ROGER
VIDEOS
SERVICE IN PRAYER
Elizabeth and I would like to invite you all to our site 'Service In Prayer'. For many months we have been led to offer a way for our online friends to have a forum to share our prayer needs with each other.
The purpose of this website is to connect with one another and share our needs for healing in whatever areas we feel we need. Please visit the website or go to the Facebook forum to post any public prayers on the Wall or PM us for private prayers.
We will pray for you or help you to find Prayer Partners to assist you in healing and realization of your Divine purpose and the unfolding of it in Divine order.
Thank you all for your support, kindness and for blessing us with your ongoing friendship. Peace and blessings to all of you and your families! ~Dean A. Banks, D.D.
OUR PAST ISSUES
Did you miss any of the issues of The Spirituality Post Daily? If so, following are the links to each and every day for you to peruse. Please visit our advertisers and help us to keep going in our service to the spiritual community of souls who long for a greater spiritual perspective on life. God bless you and your families! ~Dean A. Banks, D.D.
SPIRITUALITY GUIDANCE
What is the Spirituality Guidance Channel? SGC is a video portal designed to introduce spiritually inclined individuals to be exposed to spiritual videos, radio, teachers, music, art, books, resources and links from a selected group of teachers and requests from viewers. Each featured coach/teacher will have their own page highlighting any videos, audios, websites or printed material they have produced. This portal will be regularly promoted on the Internet through social networking and targeted marketing channels. Please visit the website at the following address:

http://www.spiritualityguidance.com and email me at webproducer@hotmail.com with any suggestions, links or materials. Thank you for your most courteous participation in this project. I welcome your input. ~Dean A. Banks, D.D.
OUR SERVICES DELAWARE
Please visit our websites and send them to anyone you think would need our services. If you are out of our area (Northern Delaware) and know someone in our area, please forward this flyer onto them. We are available for work over the next few months, so please let us know as soon as possible. ~Liz & Dean
Liz:
http://www.banksnet.com/sittingservices
http://www.elizabethmaymusic.com/
Dean:
http://www.banksnet.com/
http://www.banksnet.com/portal
http://www.spiritualityguidance.com/
~Dean A. Banks, D.D.
CD/DVD
EBOOKS
CAPITALISM REIGNS?
Have you ever learned how the greed, avarice and selfishness of the 'producers' of our society reign free from the deregulation frenzy in the '80s? Repeatedly, those who 'have' aren't satisfied with what they have; they aren't satisfied until they have what 'you' have. It is not just about the acquisition of massive amounts of money; it is about the wielding of the power associated with possessing massive amounts of money.
People who thrive off of the loss of others are not your friends; they are not to be looked up to; they are to be stopped from removing the stringent regulations on the corporate 'producers' that thrive off the hard working backs of the middle class. I don't care HOW you try to spin unregulated capitalism it is what has caused the major economic problems in the USA.
Our mix of 70% capitalism and 30% socialism has always worked until the greedy started writing useless paper. It was their way of taking over from those who lost everything by paying pennies on the dollar and reselling it at a profit. We have been lied to, controlled, dominated and manipulated by big business for too long. Stand up to them by NOT buying their products and services. Hit them where it hurts and bring them to their knees.
From the lies of the government to the lies of the major corporations, we have been sold out to the highest bidder. We are worth more than that! Our blood, sweat and tears are what has built this country and afforded them their profit. And what do they do? They ship our jobs to China because it costs less to produce the same products we purchase and they can program them with planned obsolescence formulas that shorten their life spans.
Stop allowing them the screw us. Vote for the person and NOT the party in order to attain forward progress. When you go to the polls in 2016 remember how your mother stretched a dollar, fed you every day and made sure you got to and from school. Honor her by honoring all of us that work for an honest living and don't swoop in like vultures when someone falls. Remember how your father went to work every day to support his family. Look and see how both mothers and fathers HAVE to work and raise families nowadays. Doesn't that tell you that something is wrong with this picture? Open your eyes to what is really going on and stop listening to those who are just using you to fill their coffers. Learn the truth and live by it! ~Dean A. Banks, D.D
CERTAINTY OR UNCERTAINTY?
Lately everyone seems to be talking about certainty. Certainty in making decisions or certainty in what comes next? Since when is anything certain? We walk out into the street and we look both ways before we take a step. We take a step because we are certain that our senses are giving us correct environmental feedback. But what if they weren't? Would we still be certain? Or would we doubt what we sensed and felt?
The problem with certainty is the uncertainty principle. "In quantum mechanics, the Heisenberg uncertainty principle states precise inequalities that constrain certain pairs of physical properties, such as measuring the present position while determining future momentum; both cannot be simultaneously done to arbitrarily high precision. That is, the more precisely one property is measured, the less precisely the other can be controlled or determined (Wikipedia.com)." In other words, there is a risk associated with any movement that things might not turn out the way you expect.
When you depend on your limited senses, constrained beliefs and the automatic survival mechanism of your ego, you are moving through your environment with a 'certain' amount of risk. How do you minimize that risk? Simply by making the time each day to go within and listen to the guidance of the still small voice of God guiding and directing you along the way.
You are His child and He will guide your steps when you allow Him to do so. It is up to you to choose wisely in being certain. The only thing that is completely certain is God's love for you and all humankind.
How do you ensure that you will receive Divine guidance? Is the voice in your head your ego or the Spirit of God? How can you tell? Actually, it's quite simple. If the voice tells you to do something that is beneficial for you and you alone AND at the expense of someone else's peace, then it is from your ego. If the voice in your head tells you to do something that is beneficial for you and everyone else and NOT at the expense of anyone else's peace, then it is from the Spirit of God.
The Divine always leads us on the pathway of Divine love and NOT on the pathway of separation, derision and acrimony. Those expressions are from the ego and the ego alone trying to elevate itself at the expense of others. Be true to yourself and to others. Be that which you know in 'certainty' and NEVER worry about what appears to be uncertain. The Divine will handle the how when you handle the what. ~Dean A. Banks, D.D.
OUR PODCASTERS
by Dean A. Banks, D.D.
Currently Bobby Hinkle, Elizabeth May Sutor and Dean A. Banks, D.D. have uploaded podcasts. Robert Yarbrough will be added soon. Just click on the podcasters placards below and click on the Podcast title. Currently there are five podcasts on Bobby Hinkle's page, one on Elizabeth Sutor's page and nine on Dean A. Banks, D.D.'s page. Stay tuned for more! Thank you for choosing us!
What is the Spirituality Guidance Channel? SGC is a video portal designed to introduce spiritually inclined individuals to be exposed to spiritual videos, radio, teachers, music, art, books, resources and links from a selected group of teachers and requests from viewers. Each featured coach/teacher will have their own page highlighting any videos, audios, websites or printed material they have produced. This portal will be regularly promoted on the Internet through social networking and targeted marketing channels. Please visit the website at the following address:
http://www.spiritualityguidance.com and email me at webproducer@hotmail.com with any suggestions, links or materials. Thank you for your most courteous participation in this project. I welcome your input. ~Dean A. Banks, D.D.
SUNDAY MORNING SERVICE WITH
DR. DEAN A. BANKS, D.D.
Welcome to our new Sunday Morning Service by Dr. Dean A. Banks, D.D.
Every week Dr. Dean will be engaging subjects that are pertinent to your growth and expansion into recognition of; respect to; and communication with your inner spirit.
Please feel free to comment or suggest topics for review. May the Divine always bless you and your families! ~Dean A. Banks, D.D.
CHANGING YOUR LIFE
How many times have you tried to change your life? I'm sure you have tried many times and have either made some significant changes or found it too hard to continue the process. Is there a way that you can change what doesn't work for you and replace it with what does work?
We cannot basically change who we are inside, but we can actualize our potential to be the best we can be by understanding what we need to do to make positive change. We are a product of our chemistry, environment, beliefs and behaviors.
Our internal chemistry remains basically the same and can be altered by drugs, alcohol, sickness or age. Our environment changes dependent on our choices of interactions in our external world. Our beliefs (internal) and behaviors (external) are the only things that we can emotionally change by acknowledging them, reprogramming them or discarding them.
We spend most of our lives rearranging events, occurrences, situations, circumstances, and people in an attempt to change our outcomes. Rearranging is NOT changing. Changing in a positive manner means replacing something that doesn't work with something that does work to produce your desired results! Not rearranging the players or the playing field to affect the outcome.
Changing what beliefs that guide us and the behaviors that don't produce our desired outcomes are the only ways to make serious change. We always need to root out any erroneous beliefs and aberrant behaviors that don't serve our growth and expansion into becoming the successful actualized individuals we were created to be.
The more time we spend on bettering ourselves, the better it becomes for everyone. Why not regularly inventory our talents, skills and abilities and make an honest assessment of the value we can bring to the table? We need to make the time to share our assets with others and help them realize their goals and dreams!
When we participate in the growth and expansion of others we are bettering whom and what we are. We are extending our gifts to others and contributing to the health, wealth, prosperity and abundance of our communities, families and friends. We edify our lives and the lives of others by making the changes necessary to remove erroneous beliefs, learn more about our inner purposes and by contributing to everyone with positive, uplifting and beneficial experiences. Change what doesn't work and replace it with what does work!  ~Dean A. Banks, D.D.
CHRISTIAN VALUES
Why do you continue to do that which doesn't serve the edification, growth and expansion of your being? Why do you continue to defend your aberrances, infirmities and selfishness? Are you afraid of what you might become and that maintaining that dynamic state of fulfillment would be more than you bargained for in your life? Are you making excuses because you fear that your friends, families or co-workers would reject you if you succeeded? Or are you afraid that if you fail that they might reject you?
Whatever it is that you 'feel' is happening in your life is a result of what you think, believe, act upon and express in your life. Your feelings are always telling you whether you are on track or off track. Are you listening to what you feelings are telling you? Or are you listening to what others say you should do? Are you listening to what the Divine is guiding you to do or are you following the selfish commands of your ego?
Listening to guidance means NOTHING if you don't act on it. Be what the Divine is guiding you to be and you will be completely fulfilled! How do I know this? Because the Divine has blessed my life with health, wealth, prosperity and abundance each and every day of my life for listening and acting on what I have been led to share and express.
It is all because I have chosen to know the Spirit of God within instead of believing in what religions have said about God. Religions reveal what others have experienced and Spirituality reveals YOUR own experience. Going within and listening to the still small voice of God affords you the edge that you need in order to fulfill you innermost dreams.
Daily practicing prayer, meditation and service to others creates an open channel to your inner well-being. It brings you into alignment with whom and what you truly are; not what you 'believe' you are! Your beliefs are nothing more than repeated thoughts that you have accepted as true. Divine knowing is from the very Creator of this entire omniverse!
Don't believe me. Know what the Divine shares with you in your heart. Live in the blessings you have been given. Trust in the Divine more than you believe in yourself and you will be led to joy everlasting! ~Dean A. Banks, D.D.
CLEAN OUT YOUR FILTERS
When you believe that something will or will not happen for you something happens to your outlook. Your awareness changes in regard to the level of belief that you maintain as to whether something will happen or not. Beliefs are your filters of reality that personalize what you experience and create resistance or allowance to what you feel might or might not happen.
Feelings are based on what is reflected back to you in your world whereas inner knowing comes from centering your being in Divine love. The wellspring of Divine love is forever projecting through your heart and it is your feelings that either resist or allow Divine love to manifest perfection in your life.
What is perfection? It is the unfolding of your Divine purpose in Divine order through the projection of Divine love into everyone whom you encounter. If others resist or allow your projection of Divine love it will reflect back to you filtered by their belief system; just as others' projection of Divine love will reflect back to them filtered by your belief system.
Beliefs are the tools by which we motivate ourselves toward accomplishing our goals and desires. Knowing the inner expression of Divine love is being the perfection of whom and what you are unfettered by misguided and erroneous beliefs. If your beliefs are contradictory to your desires, you will not accomplish what your inner hearts 'feels' that you must in order to be fulfilled. If your beliefs are contradictory to the sharing of Divine love, then you will encounter frustration and lack of fulfillment until you learn to share Divine love.
The key is to balance what you believe with what you know. This happens when you align what you believe with what you inherently desire. This alignment creates a channel of understanding that allows Divine knowingness to flow through you unfettered by erroneous beliefs. As you progress toward unfolding your Divine purpose in Divine order, your beliefs give way to the understanding of Divine knowingness and you learn how to unfold your Divine purpose completely in Divine order.
Discharge what you believe in favor of what you know and you will be divinely guided to actualizing and fulfilling your Divine purpose in Divine order. Anything else is succumbing to distractions that cause beliefs to react instead of 'knowing' to proact. Be ye therefore perfect by knowing more than believing! ~Dean A. Banks, D.D.
COMPROMISING THE WORD
Recently I received a message from a good evangelical friend of mine who is struggling with 'the word' as it is in the Bible currently. I have explained to him time and again how I had the same struggle and that's why I went to seminary school. I HAD to learn to truth. What I encountered was professors who challenged me and never told me what to think; they taught me how to think on my own. My friend accused me that "Your love for the word was supplanted by the doctrine of men. You were deceived by people in authority just like the experiment you posted about Stanley Milgram. You are doing the will of some ass**** professor who taught you not to trust the scriptures. Take your New Age Pavlovian balderdash and blow it out you're a**. I'm done compromising the word."
Now, who is compromising the word? When you read and believe a book that has been translated from the original Aramaic into Koine Greek into Latin and then into English with absolutely NO consideration for the cultural and geographic idioms of the time, then who is being fooled? Not to mention the agenda manifestation of Constantine and his priests. That's why I learned how to translate what was originally there so that I could TRULY know! I wasn't going to accept the interpretation of some ass**** preacher with an agenda who was tapping the choir girls and boys. I wanted the truth and my professors taught me HOW to ferret it out!
When you blindly believe what someone else says without the proof to back it up, then you are indeed a fool! My friend has gotten so negative towards his family and friends because of his 'issues' that he cannot even see that his behavior in itself is compromising 'the word' that he so admittedly reveres. Don't compromise the truth by 'believing' ANYTHING!!! Read what is there in the holy books but don't make what it says your final authority. Allow the Spirit of God within you to be the final authority on what is true or not.
If you truly live in 'the word' you follow what it really says and not what some preacher tells you it says. As Yeshua once said; "And they revere me in vain while they teach the doctrines of the commandments of man" ~Matthew 15:9 (Aramaic Bible in Plain English). Trust, don't believe. Allow, don't resist. Love, and stop being negative. ~Dean A. Banks, D.D.
WELCOME TO TSP DAILY!
We are so pleased with the success of The Spirituality Post Weekly Online Magazine, The Spirituality Post Daily and The Spirituality Guidance Sunday Morning Service that we have now combined them into a daily online magazine for those involved in Spirituality. Every weekday and weekend we will be featuring the writings and sayings of Dr. Dean A. Banks, D.D. Please come and visit us every day to receive inspiration, guidance and opinion on spiritual and political matters. We would like to thank you all for your support and dedication to the writings and sayings that we feature. May God bless all of you and your families now and evermore! ~Dean A. Banks, D.D.
WEATHER
VIDEOS
SPIRITUAL BOOKS
DONATIONS
CD/DVD
CORPORATIONS ARE
NOT INDIVIDUALS!

Corporations are NOT people but they are comprised OF people. Corporations are regulated to prevent the people who decide their policies from committing acts that undermine other PEOPLE and other CORPORATIONS! Greed and avarice originate in people as well as enlightenment; which is never confined to religion or churches.
Religions and churches are like corporate structures and need to be regulated as well. If religions and churches are more politically active in their community outreach then they should NOT have a non-profit tax structure. The reason for the non-profit status is for religions and churches to reach out and participate in their respective communities to help feed and clothe those of us who are socially challenged; whether due to lack of work, lack of proper training or familial issues that stifle being able to work full time.
When religions and churches participate in the political process they are extending their reach into areas that are beyond their 'normal' charge. However, when the political arena is 'causing' problems for their constituents by shipping jobs overseas, not raising wages to meet cost of living increases and allowing the corporate banks to charge excessive 'fees' to the people whose money they are using to make a huge profit, then their charge to help their constituents is now increased. The balance of religious and corporate power is all at the behest of the banking industry and how they interact with business and people.
There are so many elements at play that it would take weeks in the library for anyone to be able to fully comprehend the greed and avarice of the leaders in the banking industry. Do you know that banks make 'day loans' to each other with your money and make MILLIONS in ONE day and NEVER give you a piece of the action? They are unscrupulous and don't give a damn about you or your family. All in all, it is the lack of 'fair' banking regulations in this country that has created the upwardly mobile middle class workers to fall flat on their faces through unjustified fees and charges for what amounts to making money off of money based on a 'constructed' timed deadline.
Move your monies to Federal Credit Unions and Factoring Companies that actually pay you for using your monies. Be focused on what religions, churches, banks and corporate leaders are doing in society. If you don't, you will soon find that your savings and investments are being used to make more money for 'them' than they are in making more money for you. Be aware! ~Dean A. Banks, D.D.
CREATIVE IMAGINATION
Is it that in the act of creativity that we express Divine love? How can that be? Isn't Divine love, like Divine grace, freely given? Isn't it our divine right? Or is it simply and elusive factor we strive for and never attain?
Creativity is defined as "the ability to transcend traditional ideas, rules, patterns, relationships, or the like, and to create meaningful new ideas, forms, methods, interpretations, etc.; originality, progressiveness, or imagination" [dictionary.com]. The growth and expansion of the entire omniverse comes from the complete and pure expression of Divine love and the response of the creation to that expression. This is the key to unfolding our Divine purposes in Divine order; responding in a new way by utilizing our imaginations to create new 'expressions' of reality! In other words, actualizing what we were created to be by 'co-creating' what is already in existence to 'reflect' our Divine purposes as they unfold in Divine order.
The ability to see beyond 'what is' is a necessity in establishing a new paradigm. Also, it is the awareness that 'any' new paradigm is a flexible, mutable and dynamic 'work in progress' that reflects our awareness of our individual Divine purposes at a certain point in time. Time is river that transports the essence of our individual creativity and floats our 'bubble' in Divine love. Only in acclimating ourselves to the awareness of the never ending rearrangement of the creation can we begin to understand that we are that 'bubble' that experiences the perception of our movement through time.
Are our perceptions always correct? Are they the only barometer by which we come to understand our Divine purposes in life? Or are they the small sliver of the greater picture of reality? Just as a hologram contains the perspective of the entire picture, we contain the entire perspective of reality through our inner spirit. Only when we 'see' from that inner spirit can we know the entire picture.
But what exactly are we? Are we our individual perspective or are we the entire picture? In actuality, we are the essence and expression of creativity existing concurrently when we utilize our imagination to create new expressions of Divine love. Imagination is the tool by which we lift ourselves out of the confines of observation, perception and belief. It is the tool that allows us to contemplate 'what if' from our experiences of 'what was' and 'what is'. Be ye therefore perfect in utilizing your imagination! ~Dean A. Banks, D.D.
DENIAL IS A RIVER
IN EGYPT
What is denial? Other than a river that runs through Egypt, it is a reaction to the perception that what is occurring is not in your favor. When it occurs, turn it around immediately! Embrace acceptance! Teach your ego that it ain't all that! You do not have control over the actions of others; you can influence those actions, but not control them. Let the behaviors of others pass through you without attaching any emotions to them.
Denial occurs when experiences are contrary to the way you think it should be. You are not the be all and end all of existence. You are a part of the whole of existence that carries that whole within your being, but when you deny the way the omniverse unfolds you are damming up the river of Divine order. You are, in effect, saying, "This is not the way I want it to be! And I will not budge until I get my way." Sound familiar? It comes from feelings of entitlement.
Recently, a corporate executive was pulled over driving in the diamond lane in California because he was the only one in the car. The diamond lane is for 'multiple' passengers in carpools to cut down on the amount of cars in traffic and on the subsequent pollution expelled into the air. What was his excuse? He said that he had corporate papers in the passenger seat and since corporations are people, he could use the diamond lane. WTH? That's someone suffering from a major case of entitlement.
Joe Scarborough went off on his show one morning about how the Democrats in the Senate have not addressed spending cuts because they are feeling entitled to do so. WTH? Now, is there anyone in the Congress who feels entitled? Can we say Boehner, McCain and McConnell? They talk about Social Security, Unemployment and Medicare as 'entitlements' when in fact they are INSURANCE! Premiums paid by the government to ensure the health and well-being of its constituents who PAY or have PAID taxes!

The Republicans scream about spending cuts all of the time. But why? Is it because there is too much pork or is it that they want to shift those dollars to the military industrial complex in which they are heavily invested? It's a smoke screen for them to benefit with their ROI in the complex, or in energy production. Remember, Boehner is invested in the pipelines with fracking licenses along the route of the proposed Tar Sands pipelines. No wonder he wants the pipelines to pass in Congress! Always look for the money trail. Where is it coming from, who is handling it and where is it going!
If you believe their rhetoric you are living in denial because you feel entitled to have things your way. You are not living in the reality of the fact that Divine order will move natural order right through you whether you deny it or not. When you deny the unfolding of Divine order into natural order you are pitting yourself against others AND yourself!
Allowing Divine love to move through you and place you at the right place and the right time with the right people to receive the bounty of omniversal abundance is NOT living in denial. It is accepting things as they are and allowing them to be changed favorably for ALL concerned! Stop rolling down the river of denial. Move toward the shores of acceptance and allow Divine order to move natural order for the benefit of all. ~Dean A. Banks, D.D.
DESIRE IS NOT BAD!
Anyone who tells you that desires are bad is operating from a dualistic mindset; whether they realize it or not. Nothing in this vast omniverse would ever materialize without the implementation of desire. Desire means 'of the Father' from the Latin.
Yet, one 'teacher' and many parrots, one after another proclaim, "Remove desire to achieve Oneness with God." Yes, that is true, but what do you do with that Oneness? Do you stay there in your inner sanctum and take up space waiting for things to plop in your lap? Or do you get off of your ever widening rear end and do something about what blessings that God has bestowed on you?
Nothing in this omniverse gets accomplished without desire. Oneness requires an input stage and an output stage. It is praying, meditating and committing service to others. Divine desires guide you to actualize your individual Divine purpose in Divine order. Ego 'desires' are yearnings that drive you to maintain self-survival at all costs and satisfy your every whim.
Both desires and yearnings are a Divine and Ego protection mechanism to maintain balance along the bridge between duality and Oneness. To shut off one completely in favor of another is utter foolishness.
Why? Because your ego fools itself into thinking that being spiritual requires self-sacrifice in order to align itself with God. Alignment with God is a natural and meaningful experience that doesn't require anything except an awareness of being here now. Believing that you are a 'sinner' and that you are naturally evil is a complete and utter LIE! You are a child of the Most High and you were created in perfection by perfection!
Understanding how the omniverse works will afford you the examples of creativity that arise from focused desire. Believing that your ego knows what is best for you and its yearnings for self-satisfaction are more important than anything lead you down a path of self-destruction.
Follow your Divine desires that you KNOW are real in your heart MORE than the ego's yearnings that it believes it needs to be satisfied. In this way you are aligning yourself with your greater good and allowing your inner well-being to bless you continually.
Recognize the grandeur and processes of duality and embrace the Oneness with spirit. Both require desire and yearnings to be balanced in order for your Divine purpose to be actualized. ~Dean A. Banks, D.D.
DIGGING DEEPER
Every time I dig deeper and deeper into Quantum Mechanics I further understand that how you experience things in your life affects your outlook on it. Depending on where you observe will affect your sensory input and what you mentally conclude. To experience the totality of the omniverse is to realize that without the presence of the Divine it is nothing more than a huge mechanism with no 'soul'. It follows certain laws that slightly bend to the presence of consciousness, just as space-time bends from objects expressing gravity. The suppositions we surmise from what we perceive are our personal experiences filtered through our belief systems.
We bend and shape our experience with what we believe is true and what is false. Stephen Hawking is right when he says that the rules of the universe demonstrate that there is no need for God; however, that is his perception derived from his experience. We all need to feel more of our environment and experience the grand design to completely know that this omniverse could not have happened by chaos and chance alone. Our experience of Divine expression locked in a perceptive war with entropy is the result of our perception of the 'Perceived Dualistic Reality' as being all there is.
This omniverse is mostly occupied by energy and matter beyond our realm of sensing. It exists and cannot be sensed and is referred to as being 'dark', or imperceptible. There are many things beyond our ability to sense and many constructs to describe their presence and perceived interactivity with whom and what we are. I know that the Divine exists because I feel the Divine presence every time I enter deep meditation. I accept my being as it is and I experience life from that perspective. Being open to anything is not being constricted to something.
Experience your life and listen to the 'theories' of others but experience divinity within every day. Understand that the omniversal mechanism is the natural order that is moved by Divine order that emanates from our consciousness. We affect this omniverse as it affects us. Think the thoughts that generate life and the perpetuation of consciousness in the limitless space-time continuum in which we exist. Contribute to the growth and expansion of the omniverse by sharing Divine love with everyone you encounter. After all, you live in the world of your making. ~Dean A. Banks, D.D.
CD/DVD
DISCOVERING YOUR PURPOSE
Some have asked, "How do I discover my Divine purpose?" "What is it I must do to find out what I should do to be happy and fulfilled?" "I encounter one challenge after another and I still don't know what I should do with my life." Discovering your Divine purpose does not always come with a perception of a 'light shining from the heavens'. Many people think they must 'do' something or 'earn' something in order to 'find' their Divine purpose. They encounter events, occurrences situations, circumstances and people that 'challenge' their current state and yet, they still don't make the steps to 'see' exactly what their Divine purpose is here on Earth.
By the blessings of the Divine we are given the gifts of free will, love and grace. That is the starting point of our equanimity. From there, we encounter 'life' and our choices will determine our path through life. If we choose to see 'beyond' what we sense, we become more and more aware of the undercurrents in our 'existence'. If we don't, we can relent to the 'appearance' of the external perceived dualistic reality and become eternal 'victims' to its perceived control.
When we choose to align ourselves with Divine order we come to know that natural order is 'moved' and 'controlled' by Divine order. We come to know that in giving what we feel we need, we are pro-actively contributing to the edification of all. It is in this giving that we are fulfilling our Divine purpose perfectly. As we open our hearts to participate in the joy of others, our minds become filled with the awareness of our own Divine purpose. These 'Dark Night of the Soul' moments activate our emotions with the determination to share what is 'good' in our lives with all. Our innermost Divine desires will be released with an emotional charge to serve the world with our talents and abilities.
In the act of giving what we desire the most, we become One with our Divine purpose and we open the door for even more blessings to flow through. We start with grace and fulfill with giving. In the act of serving we master the alignment with Divine order. When we make the goals, dreams and aspirations of others a priority in our lives the Divine makes ours a priority because we stop focusing on our 'perceived' problems and share Divine love with all creation. Step out into your community and 'give' what you have dreamed to receive and the avalanche of the Divine's blessings will safely carry you to the realization of complete fulfillment. ~Dean A. Banks, D.D.
DIVINE PROVIDENCE
Money is NOT bad. It is what people do with it that makes what it is bad or good. Money is a construct of financial value represented by legal tender or computer data. Financial value comes from the exchange of goods and services between people and institutions led by people; businesses, governments and corporations; the latter of which are NOT individuals; however they are comprised of individuals.
When people exercise their greed through the 'corporate veil' and what are termed 'good business practices', they are attempting to shield their selfishness through the institutions that are comprised of people. They believe that this veil will shield them from others knowing what they are truly doing; allowing their egos to control, dominate and manipulate the 'natural' flow of money back to them repeatedly. This obvious demonstration of greed, avarice and selfishness will someday be revealed by those who spend the time in ferreting out the truth.
The truth cannot be changed, however you can change your 'perception' of the truth. If you allow your ego to convince you that your beliefs are more accurate than the knowing of the Spirit of God, you have created a situation where your circumstances will replicate major challenges to distract you from the manifestation of your Divine purpose in Divine order. In effect, your choices to perceive the truth other than what it is creates a morass in which you get repeatedly 'stuck in the mud'.
Always remember that behind every decision to charge a fee, increase the cost of a product or service or institute over the top usury, a person or group of persons is behind it. It is their greed and selfishness that they are trying to conceal so that the rest of us won't know just how they are. Don't fall for it! There are people who truly care for their societies and actively contribute monies to help others realize their goals and dreams. Model their behaviors and NOT those who only care for themselves and put financial value over the true value of Divine love. Be ye therefore loving and kind to everyone! ~Dean A. Banks, D.D.
DOES LOVE KILL?
When you deny the facts and don't see the undercurrent of reality your beliefs convince you that you are right to keep you in your comfort zone. Why? Because if you are not open to the truth it is your ego blocking it from being understood!
The ego needs to be in command in order to validate its existence. If you were truly living from the Spirit of God you would trust the Divine completely, hear the truth and live in the truth. Look deeper, feel deeper and know the truth that if anything you observe is not contributing to the growth and expansion of all of life and unfolds your personal fulfillment, it is NOT from the Spirit of God but from your ego, its beliefs and its fears.
Love contributes to the growth and expansion of life and seeks not to diminish it. Fear creates separation from the truth in order to keep your ego in command. Don't be fooled by the subtleties of the ego generating fear and convincing you that you need to carry a weapon to protect yourself. When you elevate yourself to the position of being able to end someone's life it is your ego that is doing this; NOT the Spirit of God.
God is love and love is nurturing, supportive and kind. Ego is selfish, fearful and mean when you allow it to over validate itself. Keep the ego in check by trusting in the Divine to guide your every step and never allow the total B.S. of those who try to convince you that God wants you to arm yourself.
If God is love and we are all children of God, why would God want you to kill others? Think about it a moment. God loves all of Creation and wants you to kill anyone that threatens you, your family, your home and your property. God wants us to love one another and also wants us to kill one another? Can't you see how contrary this is? If you can't, then I suggest you re-evaluate your life and the importance of the lives of others.
Know the source of the proponents who elevate their B.S. over Divine love and put them in their place. Be the child of the Most High that you are and give Divine love from your heart. It is the way to peace and complete fulfillment. ~Dean A. Banks, D.D.
DO WHAT YOU WERE
CREATED TO DO
Sixty years ago I entered this world and came to know what life is during the course of my 'growing up'. I was very blessed to have hard-working middle-class parents who valued work, family and self-sufficiency. My mother was firm and loving. My father was brilliant and tenacious. My sister is friendly and loves animals and kids. My eldest brother, who is now deceased, used to come and take me flying kites. My next eldest brother did so much with his life while expressing his creativity; he was a police officer, a pilot, an interior decorator, TV show host and contractor. I was very blessed to have a family that supported my creative efforts.
I moved to Los Angeles in my early 20's and again was blessed by working with such Motown greats as Antonio Newton, Marvin Gaye, The Coasters, The Platters and The Drifters. I enjoyed performing as a keyboardist with Iron Butterfly and Wild Cherry as well as working radio promotion for Frank Zappa. The Divine has blessed me time and time again with multitudinous opportunities to work with some of the best in the music industry. I have engineered many recording sessions for producers like Kim Fowley and Frankie Gaye. I have produced many albums over the course of my career and now I am a writer.
I released my latest book, Spiritual Growth: Articles of Expectation in 2011 and over 7 eBooks since then. I love what I do and every day I reach out to many friends on Facebook all over the world. I have led such a blessed life with many ups and downs. I have been threatened, beaten and verbally abused by those who could not handle the truth. Yet every day I wake up with immense thanks and gratitude to the Divine for an eventful life. After two marriages, six children and 10 grandchildren, I have finally found the woman of my dreams and we are now married. The Divine has blessed my life many, many times. It's all in how you look at things and which feelings you choose to live from and allow their blessings to unfold.
Every day I start my day with writing what I observe and feel about what is going on around me. It is so fulfilling to be blessed with the opportunity to serve others. My Divine purpose has been unfolding my whole life just as yours has; you only have to see it unfolding and feel what it has done to edify your life. Be blessed in knowing that the Divine is always there guiding and directing you to fulfill your Divine purpose in Divine order.
Don't allow the opinions of others to dampen your spirit. Be tenacious in identifying with your spirit. It is who and what you truly are and no one else has the right or ability to influence your reality unless you allow them to. You are the enlightenment just like the Buddha said. Your realizations of your spirit are your connection to the truth in life. Don't ever allow anyone to dampen your spirit. It has been the guiding factor in my life and it can be in yours as well.
Because I feel this way I have been attacked by many as being egotistical, insane, obviously drugged, outlandish, selfish, inconsiderate, psychotic, sociopathic and blasphemous. As I hear these accusations of my character I consider the source of these accusations as others lashing out at me because I have stepped on their precious belief systems that offer them their security in being mediocre. What they call me doesn't matter; what truly matters is that I have reached out and shared what the Divine has given me.
I have fulfilled my Divine purpose in Divine order and I am at peace with that. I sincerely appreciate and give thanks to all of those who have reached out to me and it touches my heart deeply to know that I have reached so many on the Internet. I am so blessed by each one of you and your support. May God bless you now and ever more!
May you and your families live in the bounty of health, wealth, prosperity and abundance each and every day of your lives. May you experience beauty, peace, joy and love as a result. You are the Divine in action. Be ye therefore perfect; as your Father in Heaven is perfect. ~Dean A. Banks, D.D.