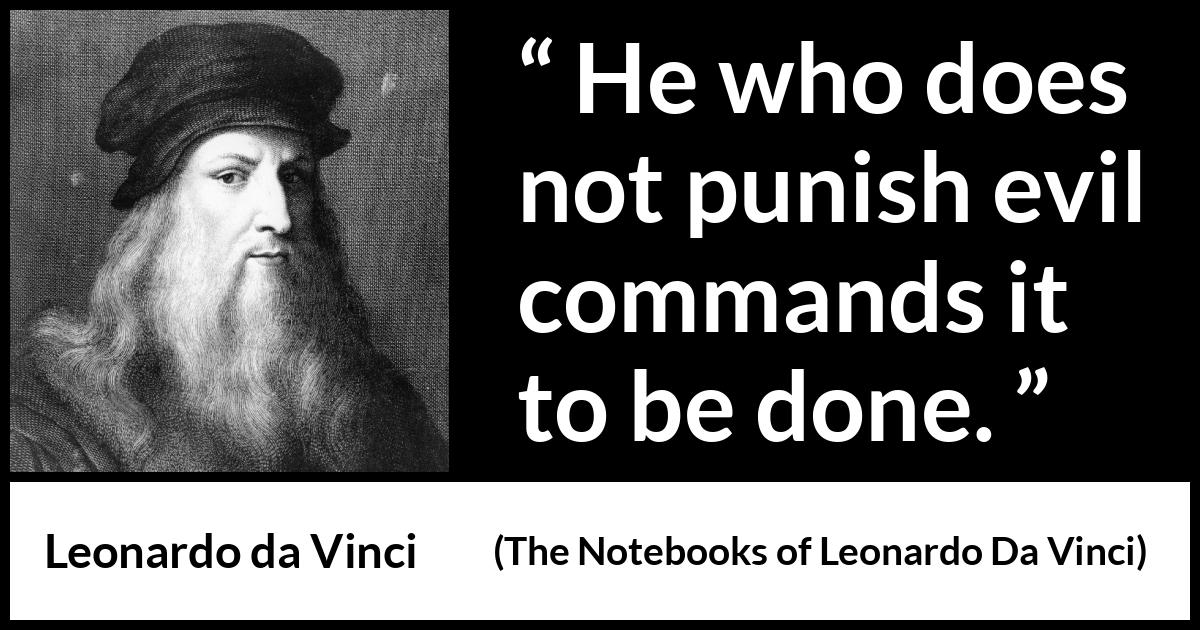 IS DESIRE BAD?

We hear time and time again how we need to free ourselves from desire. We are told that in order to align with the Divine we need to let all desire go. Most of this came from the teachings of the Buddha, but was this his original teaching? Was the 'stain' of desire the very thing we need to let go in order to know the Divine? Or was it misinterpreted by followers down through the ages?
In his article on Desire, Prabhuji Ramakrishnananda, he states the following: "According to Augustine of Hippo (354 – 430 CE), the origin of desire is found in man's disobedience to the law of God. In the treatise on the Philosophy of Desire in Wikipedia.com it states the following: "In philosophy, desire has been identified as a philosophical problem since Antiquity. In Plato's The Republic, Socrates argues that individual desires must be postponed in the name of the higher ideal."
Within the teachings of Buddhism, craving is thought to be the cause of all suffering. By eliminating craving, a person can attain ultimate happiness, or Nirvana. While on the path to liberation, a practitioner is advised to "generate desire" for skillful ends". Desire as a verb is defined as, "desire (v.) early 13c., from Old French desirrer (12c.) "wish, desire, long for," from Latin desiderare "long for, wish for; demand, expect," original sense perhaps "await what the stars will bring," from the phrase de sidere "from the stars," from sidus (genitive sideris) "heavenly body, star, constellation" (but see consider). Related: Desired; desiring." And as a noun: "desire (n.) c.1300, from Old French desir, from desirer (see desire (v.)); sense of "lust" is first recorded mid-14c."
Buddha referred to what we now call desire as a craving; a yearning for something outside of ourselves in order to make us feel complete. It comes from the word "Taṇhā (Pāli; Sanskrit: tṛṣṇā, also trishna) literally means "thirst," and is commonly translated as craving or desire." In the Greek translation of human 'cravings' and 'yearnings' we see the word, 'orexis', which means 'appetite'; a implied physical state that controls you until you fulfill obtaining the object of the appetite.
After the formation of the Catholic Church the word desire literally meant, (de – of) (sire – the Father). It meant that desires that you felt in your heart were 'of the Father'; not cravings or yearnings. It wasn't until the 15th Century that the word came to mean 'lustful cravings' in the Catholic Church. From that point on, many people have firmly believed that desire is something that is to be considered 'bad'. In fact, the Therevada monks, the one's closest to the Buddha, were charged by him to 'generate desire' for 'skillful ends'. This reveals that there is a distinct difference between 'cravings' and 'yearnings' and true Divine 'desires'.
Now in Galations 5:17, the Aramaic translation was made into the Greek and then into the Latin years later. The Aramaic translation literally reads, "For the flesh craves anything that opposes The Spirit and The Spirit craves whatever opposes the flesh, and they both are contrary one to another, lest you would be doing whatever you want" (Aramaic Bible in Plain English (©2010)). If you notice, the word is 'crave' and not 'desire'. The verse illustrates the ongoing contraposition to the cravings and yearnings of the ego and the Divine desires of the spirit.
It is like the Buddha identified as cravings and yearnings but NOT what the word desire means. It was the later Buddhist sect of the Mahayanas that misinterpreted the meaning of desire with the meaning of craving. Now, why would the Catholic Church change and bastardize the meaning of the word desire? What advantage would it have for the priests and leaders of the Catholic Church? It is simple. The most natural craving and yearning for humans is the drive for the sexual act of reproduction. It blinds one to their morals, it makes people do things that they would not normally do and it is contrary to what the Catholic Church had been teaching for years. It literally made the desires, which are the drive 'of the Father' within to create, something 'sinful' What better way to gain control over their constituents, dominate their thoughts with fear and manipulate their very existence by placing themselves as the middle men between people and God.
They originally did this when the Council of Nicea tossed out the Gnostic Gospels in 325 C.E. Why did Constantine and his priests remove the Gnostic gospels? Because they taught that the Divine is WITHIN you and that you don't have to go to a priest or anyone else for your 'salvation'. This is the TRUTH of what Yeshua taught. Desires literally mean the seeds of your Divine purpose that the Divine planted in your heart to fulfill your Divine purpose in Divine order. Desire is therefore a GOOD thing. Desire from within is the Divine giving you a gift that 'primes the pump' of creation. When you get over your ego and start to 'expect' the fulfillment of your Divine desires is when the wheels are put into motion through Divine order.
Divine order then affects natural order with the 'impetus' of manifestation that ultimately leads to the fulfillment of creation of your Divine purpose. Desire is the seed, expectation is the sustenance and growth of desire and allowance is the manifestor of desire. Don't listen to those who don't understand the true meanings of these words.
Words create vibrations and the entire omniverse is vibrating and aligning your 'point of attraction' which is your predominant vibration, with what you project into the perceived dualistic reality. The omniverse reflects what you project and if you minimize your Divine desires and not your cravings and yearnings, you will never become what the Divine created you to be. Be ye therefore perfect and expect your Divine desires to manifest through you allowing the Divine to create them in Divine order. ~Dean A. Banks, D.D.
SITE HOSTING
THE WORLD ACCORDING TO ROGER
VIDEOS
SERVICE IN PRAYER
Elizabeth and I would like to invite you all to our site 'Service In Prayer'. For many months we have been led to offer a way for our online friends to have a forum to share our prayer needs with each other.
The purpose of this website is to connect with one another and share our needs for healing in whatever areas we feel we need. Please visit the website or go to the Facebook forum to post any public prayers on the Wall or PM us for private prayers.
We will pray for you or help you to find Prayer Partners to assist you in healing and realization of your Divine purpose and the unfolding of it in Divine order.
Thank you all for your support, kindness and for blessing us with your ongoing friendship. Peace and blessings to all of you and your families! ~Dean A. Banks, D.D.
OUR PAST ISSUES
Did you miss any of the issues of The Spirituality Post Daily? If so, following are the links to each and every day for you to peruse. Please visit our advertisers and help us to keep going in our service to the spiritual community of souls who long for a greater spiritual perspective on life. God bless you and your families! ~Dean A. Banks, D.D.
SPIRITUALITY GUIDANCE
What is the Spirituality Guidance Channel? SGC is a video portal designed to introduce spiritually inclined individuals to be exposed to spiritual videos, radio, teachers, music, art, books, resources and links from a selected group of teachers and requests from viewers. Each featured coach/teacher will have their own page highlighting any videos, audios, websites or printed material they have produced. This portal will be regularly promoted on the Internet through social networking and targeted marketing channels. Please visit the website at the following address:

http://www.spiritualityguidance.com and email me at webproducer@hotmail.com with any suggestions, links or materials. Thank you for your most courteous participation in this project. I welcome your input. ~Dean A. Banks, D.D.
OUR SERVICES DELAWARE
Please visit our websites and send them to anyone you think would need our services. If you are out of our area (Northern Delaware) and know someone in our area, please forward this flyer onto them. We are available for work over the next few months, so please let us know as soon as possible. ~Liz & Dean
Liz:
http://www.banksnet.com/sittingservices
http://www.elizabethmaymusic.com/
Dean:
http://www.banksnet.com/
http://www.banksnet.com/portal
http://www.spiritualityguidance.com/
~Dean A. Banks, D.D.
CD/DVD
EBOOKS
IS IT LAW OR NOT?
There seems to be some controversy over the Law of Attraction. Some swear by it; some call it "The Secret"; and some pooh-pooh it because they claim it isn't a law at all. They say a law must work each and every time for each individual no matter what the circumstances. Is this true? Or is it just a severe case of personal agenda manifestation?
Gravity is a law. It attracts like objects to one another. It congeals dust particles in space that are similar until they form greater objects with more mass; which, in turn, creates more gravity. It is called a law because it works the same way under the similar conditions of any object emitting 'black body radiation'. Now, what happens to objects when they encounter the 'super-gravity' of a black hole? Do they go 'beyond' the 'laws' of physics as a result of their interaction with 'super-gravity'? It turns out that they do.
According to the math, which is based on the interactions of observable phenomena, numbers that are crunched in normal space become 'altered' when under the influence of 'super-laws' that go beyond our 'normal' laws of physics. Just as temperatures of millions of degrees affect plasma and gas molecules 'differently' than temperatures that are infinitely less, so does any observations of the inherent properties of the Law of Attraction.
The Law of Attraction quite clearly states "That which is like unto itself is drawn." In other words, thoughts will 'attract' similar 'thoughts' and 'feelings' about events, occurrences, situations, circumstances and the behaviors of objects and people. It never says that the thought actually 'attracts' physical objects; just thoughts and feelings 'about' those physical objects. If you choose to believe in the LOA, then you will experience thoughts and feelings that support your beliefs about it. If you choose to NOT believe in it, you will experience thoughts and feelings that support your beliefs about it. Either way, the 'law' still works!
When your Divine desires burn with emotional passion in your heart, you must consistently hold those desires in 'vibrational harmony' with your thoughts and feelings about them in order for them to be manifested. Your thoughts and feelings are like electrical 'relays' that trigger the unseen forces in the omniverse to allow Divine order to 'move' natural order in such a way as to co-create your inner desires. Your Divine desires are the drive that unfolds your Divine purpose in Divine order.
When you give your attention to negating the way things work in this vast omniverse, you create a vibration which 'attracts' similar experiences that support that 'assertive' vibration. If you have a desire that is unfulfilled, and you put your focused thoughts and passionate emotions on it being unfulfilled, then you will continue to experience it being unfulfilled. If you have a desire that is unfulfilled, and you put your focused thoughts and passionate emotions on it being fulfilled, then you will continue to experience it being consistently fulfilled. Too simple? Then that will be your experience of it and you will dismiss it as folly; fulfilling the outcome of the 'Law of Attraction'!
Ultimately, the LOA is more like an external perception of the Law of Allowance; "That which one experiences peacefully, brings understanding, inner joy and Divine love." The Law of Allowance is more and active choice instead of a passive, submissive relenting. It is choosing to spiritually proact instead of emotionally react. It is 'allowing' that which is to be what it is without attaching any emotional baggage to it. No matter your perception of 'how it is', you proact what you KNOW it must be for you and you move forward with complete Divine trust in allowing its manifestation in Divine order. That, in itself, is being 'perfect'; just AS your Father in Heaven is perfect.
Beneficial results come to you when you allow that which is to unfold what needs to be without your emotional interference. Stop fighting and resisting that which you perceive is not correct or unworthy of your participation. Allow it to be what it is and focus on trusting the Creator of the omniverse to handle 'how' your fulfillment will unfold. Be ye therefore perfect! ~Dean A. Banks, D.D.
OUR PODCASTERS
by Dean A. Banks, D.D.
Currently Bobby Hinkle, Elizabeth May Sutor and Dean A. Banks, D.D. have uploaded podcasts. Robert Yarbrough will be added soon. Just click on the podcasters placards below and click on the Podcast title. Currently there are five podcasts on Bobby Hinkle's page, one on Elizabeth Sutor's page and nine on Dean A. Banks, D.D.'s page. Stay tuned for more! Thank you for choosing us!
What is the Spirituality Guidance Channel? SGC is a video portal designed to introduce spiritually inclined individuals to be exposed to spiritual videos, radio, teachers, music, art, books, resources and links from a selected group of teachers and requests from viewers. Each featured coach/teacher will have their own page highlighting any videos, audios, websites or printed material they have produced. This portal will be regularly promoted on the Internet through social networking and targeted marketing channels. Please visit the website at the following address:
http://www.spiritualityguidance.com and email me at webproducer@hotmail.com with any suggestions, links or materials. Thank you for your most courteous participation in this project. I welcome your input. ~Dean A. Banks, D.D.
SUNDAY MORNING SERVICE WITH
DR. DEAN A. BANKS, D.D.
Welcome to our new Sunday Morning Service by Dr. Dean A. Banks, D.D.
Every week Dr. Dean will be engaging subjects that are pertinent to your growth and expansion into recognition of; respect to; and communication with your inner spirit.
Please feel free to comment or suggest topics for review. May the Divine always bless you and your families! ~Dean A. Banks, D.D.
MEMES
As DNA strands transmit genes in order to reproduce, so do the beliefs of others transmit into others by repeating and accepting them as the truth without testing their validity. Beliefs are nothing more than repeated thoughts and ideas that one accepts as true. Beliefs don't require the actual implementation and testing of thoughts and ideas in order to become accepted as true. It is only when we do test our beliefs that we are seeking to validate their being either erroneous or accurate. When accepted beliefs are transmitted to others and they accept them as true they become cultural 'memes'. A meme is nothing more than an idea or element of a social behavior that has become an individual belief and is passed on to, and accepted as truth by others in a particular culture. It leads to others emulating or imitating those memes as standards of behavior that other individuals 'should' adhere to in order to be accepted by their peers. If memes are birthed from individual beliefs transmitted and accepted by others, then where do individual ideas come from?
In Jungian psychology, ideas are birthed from 'archetypes', which are "collectively inherited unconscious ideas, patterns of thought or images, which are 'universally' present in individual psyches." [dictionary.com] In other words, pre-programmed archetypes of subconscious established patterns of existence bubbling to the surface of the conscious mind as thoughts and images become ideas from which we, when repeated enough to become beliefs, eventually accept as true even though they haven't been validated by thorough scientific testing. Cultural memes become accepted forms of behavior because of our social yearnings to 'fit in' and be accepted in particular social groups. We are successful living organisms that have subconsciously learned what we 'feel' we need to survive. We specifically don't 'think' most of the time; we emotionally react to events, occurrences, situations, circumstances and the behavior of others and 'believe' that it is thinking.
Thinking is a rational process of observing, evaluating and 'reasoning' out what is actually happening in your environment. It is discerning the reflections of the projections of the 'seen' and 'unseen' energy and matter in 'perceived dualistic reality (PDR)' on the omniversal stage of reality. Reality, in actuality, is an electro-chemical copy in our brains that we view as graphical images and file away into our subconscious minds as being the 'truth'. The problem is, that all of our perceptions are 'filtered' through our individual belief systems (which are constructed by our experiences in our environments) which don't require us to validate their complete truthfulness.
When we observe the results of others' behaviors we move from discerning our individual reality into 'judging' the reality of others as to whether or not those behaviors would benefit us. The missing factor here is that we have not experienced what others have and they have discerned their beliefs and behaviors based on 'their' individual experiences and subsequent beliefs about their experiences. In effect, we have NOT 'walked a mile in their shoes' and what our experiences have taught us has nothing to do with what their experiences have taught them 'except' with the accepted cultural memes that we have collectively accepted as true.
The only way to see if collective experiences have the same result is by testing their validity. Erroneous beliefs crumble when scientific experimentation denies their validity. Accurate beliefs are validated when scientific experimentation proves that they are true; most of the time. This omniverse is a giant clock that moves and exchanges seen and unseen energy and matter. There are so many variables, combinations and perceptions of those variable and combinations that we tend to go with the beliefs that 'make sense' of it all without testing the validity of those beliefs.
The problem with scientific experimentation is that it relies on the sensory input and 'observation' of the experimenter. Since the sensory input of the experimenter does not 'feel' all of the frequencies of energy and matter it is limited at best; coupled with the fact that anything that we observe is 'filtered' through our individual beliefs systems whether we recognize that or not. The belief system filter 'colors' our perceptions in order to maintain our self-survival; which is generally predicated on being 'accepted' and 'validated' in our cultural and social circles. Our observation of 'any' experiment is skewed at best! That's why when a scientific hypothesis becomes a theory the results of the experiment are the 'same' every time the experiment is conducted regardless of who performs the experiment.
Most of our experiences in life are subjective because we rely on our 'skew' of 'reality' to determine whether or not something is accurate or erroneous. The only way to truly know is to as 'objective' as possible. This can only be obtained when you go deep within your being and let go of all the perceptions and beliefs that blind you to the truth; allowing the Divine within to reveal a complete understanding of the processes,  subsequent results, perceptions and beliefs about the experiences in your environment. Only then can you have clarity amid the din of existence.
Where there is chaos, there is noise. Where there is peace, there is stillness and silence. Retreat each and every day into your personal realm of peace within. It is there that all suppositions, feelings and beliefs about your perceived dualistic reality will be shattered by the light of Divine truth. Otherwise, it's like trying to have an important and critical conversation on your cell phone while in a crowd of people trying to do the same. Some of your attention will be distracted by the shrill of noise that exists in the outer world. Focused attention on the source of Divine love within requires peace amid the chaos.
Make the time daily to commune with the Divine and reap the blessings of peace, understanding, joy and Divine love. Albert Einstein once said, "The intellect has little to do on the road to discovery. There comes a leap in consciousness, call it intuition or what you will, and the solution comes to you, and you don't know how or why." Place yourself in the space where peace rules and the clarity of Divine communication will be revealed. Make time for Divine communication every day in meditation and you will be reaping the rewards of peace and clarity amid the chaos and noise of the outer world. God bless you in your inner journey to a complete understanding of your inner divinity.  ~Dean A. Banks, D.D.
STUCK IN A RUT?
Are you stuck in a rut? Do you feel that your options are limited? Are you acclimating yourself to your circumstances without knowing that you are connected to the source of everything? If you are, then you need to get out in nature and break up the patterns of experiences that brought you into a perception that you are in a rut.
Our experiences of the patterns of thoughts, feelings, beliefs, words, actions and behaviors forge virtual 'walls' around your life experience that block your awareness to the possibilities that are always present, but not fully recognized. When you 'believe' your choices are limited, they are. Conversely, when you believe they are unlimited, they are as well! Your belief in being stuck in a rut is what is preventing you from removing the self-imposed walls that are blocking you from seeing the ever-present possibilities surrounding you.
When you break up the pattern of belief that you are 'stuck' in, it is because you have become aware of your 'variety' of choices. Your perception of variety allows you to contemplate the possibilities available to you. When you begin to contemplate your possibilities, you create preferences in which to choose from in order to get out of your rut. When you choose certain preferences you are, in effect, asking the Divine for the manifestation of these preferences.
God always answers our prayers; for they are asking for certain preferences in the possibilities that we have contemplated. Only by paying attention to the way we 'feel' about certain preferences of the possibilities that we perceive are available to us, will we be able to deliberately choose to 'feel good' about those possibilities. It is impossible for us to 'feel good' about something for awhile and it turn out badly; just like it is impossible for us to 'feel bad' about something for awhile and it turn out well.
The rut you perceive you are in creates bad feelings, which in turn will not be able to make you 'feel good' and hence create a 'good' outcome. You must 'feel good' despite your feelings and beliefs that you are in a rut in order to tear down the walls of erroneous belief that you have accepted as true. Beliefs of reality are what determine your behavior. Removing your erroneous beliefs is the only way for you to change your perception of the possibilities that are available to you.
'Feel good' about removing them and STOP owning them! You are NOT your beliefs! They are a by-product of how you feel about yourself and your present situation and the circumstances you feel you are experiencing. Don't allow your erroneous beliefs to create a 'pity party' in your heart and mind. Get rid of what is NOT serving your edification and advancement and live from Divine love. 'Feel good' about what you are becoming by being who and what you are; Divine love in action! ~Dean A. Banks, D.D.
USING LEVERAGE
One of the driving principles of wealth creation is for the initiator to use what is called leverage. Leverage is "the use of a small initial investment, credit, or borrowed funds to gain a very high return in relation to one's investment, to control a much larger investment, or to reduce one's own liability for any loss" [dictionary.com]. Leverage is a financial tool where an entrepreneur uses OPM (Other Peoples' Money) to seize an opportunity and derive a profit. Much the same way and electrical relay uses a small and safe low voltage to control a large and higher voltage. Seeing opportunities and having the foresight to act on them are two different things.
How many times have we had an idea how to do something and thought of a simple and effective way of doing it, only to see that same idea marketed six months later? The human mind requires discipline in order to seize opportunities that the heart feels are happening. Discipline comes from developing the right attitudes. Yeshua's famous Sermon on the Mount 'relayed' the Beatitudes, or 'attitudes to be'. These simple but effective aphorisms 'sharpened the saw' of the mind in order to channel the feelings of the heart into positive and correct action. Yeshua said that we would do what he had done and greater. Haven't we? Look at what the ingenuity of humankind has created despite its gravitation toward more basal activities; violence, death and war.
We have excelled despite our commitment to the external appearance of separation. How do we move even further? By developing new and effective 'attitudes to be' in accordance with where we are currently in our lives. The creation of personal beatitudes frees us from the self-imposed constraints of OPT...Other Peoples' Thinking! When we observe, accept and believe other peoples' assessment of whom and what we are, we are leveraging those thoughts to please their assessment and create the prophetic results of their limited thinking. In essence, we are giving away our personal power to THEIR way of thinking!
When we create our own personal set of Beatitudes that direct our personal power toward the manifestation of our Divine purpose in Divine order, we are leveraging the thoughts of others to not restrict us, but to edify us. We are stating simplistic principles of OUR existence that will train our minds to listen to what others say and learn from it, but not emotionalize their perceived outcome as the truth. Leveraging the negativity of others to be aware of the possible pitfalls and developing a set of principles or Beatitudes to keep our focus on target, opens our hearts to 'our' truth.
Make the time each and every day to create an individual set of Beatitudes to guide your ego when it vaults forward to assume command. Keep it in check by using your heart memory to feel the end result of manifesting your Divine purpose in Divine order. Be ye therefore perfect! ~Dean A. Banks, D.D.
WEATHER
VIDEOS
SPIRITUAL BOOKS
DONATIONS
CD/DVD
WE THE PEOPLE

The most powerful thing about our government are the first words of the U.S. Constitution; We the People! As the first paragraph reads, "We the People of the United States, in Order to form a more perfect Union, establish Justice, insure domestic Tranquility, provide for the common defence, promote the general Welfare, and secure the Blessings of Liberty to ourselves and our Posterity, do ordain and establish this Constitution for the United States of America."
Now, in their time, 'We the People' meant: 'We the White Male Land owners who own human beings as slaves and who regard women as chattel and the natives as heathens'. In our modern day we have come a long way for 'We the People' to mean, 'We, all genders, all religions, all beliefs, all races, all creeds and all people who live as citizens of this country'. Yet, even though we have made progress, there are still some who want us to regress into what our 'forefathers' had written DURING THEIR TIME.
Any constitution is not a static document but a dynamic one; one that needs to be interpreted by the spirit of the law and NOT the letter of the law. The Constitution of the U.S. sets a goal for this immediately in the first sentence; "in order to form a more perfect union'. Not, in order to abuse and separate others into camps of beliefs and practices that divide us. Not to treat women as property or human beings as slaves. Not to treat ANYONE that is different from us in any other way than being equal to us! We do this by establishing justice through investigating the truth and deciding what is right and wrong; by maintaining a state of peace within our country DESPITE our differences; by providing for our common defense against any other country that wants to invade our homeland.
The opening paragraph states that we should PROMOTE the general welfare of our citizens and NOT deny their right to the truth, which is one of the blessings of LIBERTY! Not just for ourselves, but for our posterity! This document ordained and established the theme for our 200 year plus existence. We have fought and died to maintain our liberty but not just at the cost of human life, but at the cost of the truth; which is one of the blessings of LIBERTY! We have a right to the truth and not the spin of what politicians and government officials hand down because special interests are lining their pockets with perks and overrides for their obedience and agenda manifestation.
It is time the WE THE PEOPLE take back what is ours and elect only individuals who are out to represent US and NOT special financial interests who only care about making a profit for themselves at the expense of the rest of us. Always remember those three words that are the biggest and most predominant words in the U.S. Constitution; We the People. Our lives are a direct result of how we work together to form a more perfect union. Let's ALL work together. Not just the USA, but the entire world! ~Dean A. Banks, D.D.
WELCOME TO TSP DAILY!
We are so pleased with the success of The Spirituality Post Weekly Online Magazine, The Spirituality Post Daily and The Spirituality Guidance Sunday Morning Service that we have now combined them into a daily online magazine for those involved in Spirituality. Every weekday and weekend we will be featuring the writings and sayings of Dr. Dean A. Banks, D.D. Please come and visit us every day to receive inspiration, guidance and opinion on spiritual and political matters. We would like to thank you all for your support and dedication to the writings and sayings that we feature. May God bless all of you and your families now and evermore! ~Dean A. Banks, D.D.
MISSING THE MARK
When you get caught up in the 'form' of worship of your accepted deity over the 'substance' of the honesty and integrity in your heart, you are not only missing the point of exercising true faith, you are wasting your time in fruitless activities. Pomp and circumstance, endless rituals and over the top piety will NEVER bring you 'closer' to God! They are a trap for those who are not willing to give their inner heart in Divine service to others.
Praying in public, meditating in group settings and serving others for the recognition of humankind drives you further away from dedicating your inner heart to being One with the Divine. The more you look for your spirituality or 'salvation' from the attention of others, the more you separate yourself from God. It is NOT that you are realistically separated; it is that you have chosen to separate your consciousness from the Divine blessings you already have in private for the public recognition of your presumed piety.
Stop your roller coaster ride or chasing your tail for the recognition and admiration by others. It is a futile attempt to share Divine love; it is more placating your selfish ego! Pray and meditate in private. Share your talents, skills and abilities in Divine service to others secretly without looking over your shoulder to see who is watching. Give Divine love genuinely from your inner heart.
Be at peace with whom and what you were created to be. Understand your Divine purpose and trust completely in how the Divine guides you to be. Live in ongoing joy for living from your inner well-being. Revel in the presence of Divine love everlasting by being honestly grateful within. Drop all of the external accoutrements of demonstrating to yourself AND others just how much of a 'believer' you are. All of that doesn't really matter.
What truly matters is the integrity of love in your heart. Let go of seeking recognition for following the supposed rules and allow Divine grace to move you into complete and utter fulfillment! It is NOT only in what you do to serve others and yourself; it is in how you serve them AND yourself as well!
Be ye therefore perfect in love just as the Spirit of God is perfect in the love that you have been graced with in your life. Be thankful; humble; and full of integrity! ~Dean A. Banks, D.D.
ABUSERS
I am a firm believer that animal abuse is a pre-cursor to human abuse. Abusers experiment with their sadism on animals until it no longer fulfills them. The natural progression is to move up the food chain. Anyone who hurts a living and breathing being needs help and punishment. They need adequate consequences for their actions. If not, their egos will continue to control, dominate and manipulate other beings to fulfill their twisted fantasies. Ultimately, it is their egos seeking recognition for their perceived power over life and death. It is sheer foolishness that needs to be addressed with a comprehensive program of treatment AND punishment.
The ego's perceptions of the consequences must be sufficient in order to stifle aberrant action long enough for them to receive the proper treatment of the 'learned behaviors' that have caused this aberrance. Some might say that the only exception is sociopathy; however, since it is a just a more intense combination of internal chemistry and external triggers it is 'treatable' as well. No human being is 'beyond hope'.
Giving up on the proper and effective treatment of aberrance comes from NOT finding the proper course of treatment that works. Too many throw their hands up in the air because they don't believe that treatment is effective. Remember, the engrams that were imprinted to reflect these behaviors are programmable. De-programming and re-programming is necessary in order to effect change. Just because we haven't discovered what 'works' doesn't mean that we never will. It simply means that we haven't found the solution to changing aberrance effectively.
Expressing aberrance comes from an internal acceptance of the ego's powers of control, domination and manipulation. It believes that it is solely responsible for the protection of itself and continually arranges circumstances to reflect that as being the truth. However, it is NOT the truth because the ego is NOT all-seeing. It only sees what it believes is either harming it or helping it. It defends, fights and resists that which it determines is the cause of its problems. It cannot see beyond itself because it wants to be in charge.
It is very difficult for it to trust anything, even the Divine. It will go out of its way to choose, use and abuse what it believes is blocking its way from self-recognition. Always pointing to itself for your good, it will deceive you into believing it is right; even over the guidance of the Spirit of God. As long as your ego occupies center stage in your life, you will make choices that interfere with you growth, expansion and success in fulfilling your Divine purpose in Divine order. ~Dean A. Banks, D.D.
ACTING ON
DIVINE GUIDANCE
Why do you continue to do that which doesn't serve the edification, growth and expansion of your being? Why do you continue to defend your aberrances, infirmities and selfishness? Are you afraid of what you might become and that maintaining that dynamic state of fulfillment would be more than you bargained for in your life? Are you making excuses because you fear that your friends, families or co-workers would reject you if you succeeded? Or are you afraid that if you fail that they might reject you?
Whatever it is that you 'feel' is happening in your life is a result of what you think, believe, act upon and express in your life. Your feelings are always telling you whether you are on track or off track. Are you listening to what you feelings are telling you? Or are you listening to what others say you should do? Are you listening to what the Divine is guiding you to do or are you following the selfish commands of your ego?
Listening to guidance means NOTHING if you don't act on it. Be what the Divine is guiding you to be and you will be completely fulfilled! How do I know this? Because the Divine has blessed my life with health, wealth, prosperity and abundance each and every day of my life for listening and acting on what I have been led to share and express.
By daily and diligently practicing prayer, meditation and service to others, you naturally unfold your Divine purpose in Divine order. You immerse yourself in a relationship with the Creator of the entire omniverse. By going within you come to a greater understanding you whom and what you truly are. You listen to the guidance of the still small voice of God and ACT on what you are being guided to do!
By sharing Divine love while helping others to fulfill their lives you become more and more aware of you need to know more than what you choose to believe! Knowing always trumps believing! It is from that which has created all there is! Not from some religion, church or self-serving preacher. The truth comes freely from the Divine into your heart when allow it to be!
Don't believe me. Know what the Divine shares with you in your heart. Live in the blessings you have been given. Trust in the Divine more than you believe in yourself and you will be led to joy everlasting! ~Dean A. Banks, D.D.
ACTIVE ALLOWANCE
Have you ever heard of 'passive resistance'? It is the ability to achieve social results through actions that are non-violent. It was the process by which Gandhi effected many social changes. I propose a new system inspired by this theme to be known as 'active allowance'. But isn't allowance simply stepping back and not doing anything? Hardly!
Allowance involves an active choice to NOT resist the things we feel are happening that are beyond our perceived control. It means that we understand what we observe in our environments and we choose to make positive steps toward the realization of manifesting our Divine purpose in Divine order. In effect, out first step is to 'decide' to make a change in order to yield our desired results. In Latin, decide comes from the word 'decisio', which means to cut off ANY other possibility and remain focused on what you have decided upon. It means to choose 'what' you want but not 'how' you get it!
The second step is to 'ask' the Divine to provide the necessary guidance to unfold your Divine purpose in Divine order. We do this by 'praying' with positive thoughts and visualizing positive outcomes without worrying about 'how' it will happen. It means seizing the 'good' things that we experience and know and filling in the blanks with the positive things we 'expect' to happen.
The third step is to 'seek' out the answers to manifesting our Divine purpose in Divine order by understanding 'why' we are even asking the question. Purpose becomes clearer when we understand why we are seeking a desired result. Understanding why we move towards positive results and why we move away from negative results is paramount in driving us to accomplishing our Divine purpose in Divine order. We do this by making the time every day to commune with the Divine in uninterrupted meditation. It is in this state that we release the stresses of the chaotic external world and become centered in the internal peaceful world. It is here where we 'listen' to the still small voice of the Divine guiding and directing us to what we need to do to unfold our Divine purpose in Divine order.
The fourth step is to take what we have learned from the Divine and put it to effective use by serving our family, friends and neighbors in our community with our talents, skills and abilities that we have been blessed with in order to express the love from the Divine. This is where the 'rubber meets the road' and we 'hit the ground running'. It is where we move the 'talk' to the 'walk'.
The final step that we need to accomplish in actively allowing the grace of the Divine to unfold our Divine purpose in Divine order is to 'follow up' on our progress and the progress of others by using our free will to 'be there' for them by sharing Divine love. This could be accomplished in many ways including ongoing prayers, communications that show your concern or just showing up to help them feel that they are loved and appreciated.
These steps are truly practicing 'active allowance'. Nothing will ever just passively 'drop into your lap' from the omniverse without an express purpose of manifestation. It has been brought to your attention for a reason. Embrace the gifts that you have been given and actively allow them to manifest through observing and deciding, asking and praying, listening and meditating, acting from love and being of service and following through by extending yourself into helping others.
Be the solution to positive growth and expansion and move from being a part of the problem by simply being a passive participant in the perception of 'the way it is'. Get out of your comfort zone and participate in life by bringing the love of God out of your closet and into the world! ~Dean A. Banks, D.D.
CD/DVD
APPLES AND ORANGES
Have you ever noticed that those who speak the loudest in defending their aberrances and proclivities toward justifying the possession of weapons that participate in human violence often argue with 'apples' and 'oranges'? They continually make the argument that the possession of a 'kitchen' or 'lawn' accessory constitutes the ability to injure and harm another individual.
When was the last time you saw or heard of someone armed with lawn shears committing mass murder? If you dig deeper you can see 'who' is the real culprit at play in the use of this form of 'horse' logic; it is the ego. The ego will do ANYTHING to justify its own existence and protect itself from harm with what it 'perceives' as a threat to its self-survival.
The operative motivator behind this exposition of using 'apples' and 'oranges' to inflict a shell game on the rest of us is the use of fear. Fear operates on 'what could happen' and not on what 'might' happen. It jumps to the feelings of experiencing the worst by employing the reverie of negative outcomes and the lack of perceived comfort. It subsequently generates beliefs that get stored in the subconscious mind as reactive emotions.
This dance and play of emotions blinds a person to the fact that weapons of any kind 'can' kill another; however, the use of weapons that 'instantly' kill many NEED to be severely regulated to prevent mass death at the hands of unstable, psychotic or criminal individuals. Their egos are so 'fearful' of any one of these people attacking them or their families that they justify owning and possessing weapons to 'fight back'. This urge to 'fight' creates resistance and the very thing that they fear the most comes upon them.
Why? "What your resist, persists." (Carl Gustav Jung). Conversely, what you allow is in the now! If you allow fear to take hold you have lost your own personal battle in your mind and you have created the very thing that you have feared. You have made it real by choosing to fear instead of having faith in the Divine to guide you, protect you and nurture you with Divine love.
You can claim to be spiritual all you want but when you resort to harboring weapons that can stop another from the right to living their own life it reveals that you are not spiritual at all. You are 'claiming' to be and not living in the blessings of spirituality. The blessings of spirituality are the knowing and practicing of Divine love! It is not allowing the ego to reign free but allowing the Divine to do so!
The ego always employs 'horse' logic in its discourse to defend its 'right' over the life and death of another in a quest to protect itself, its family or its property. It truly 'Edges God Out' and takes over the mind, the heart and the body to carry out its will and ensure its self-survival at all costs! When the ego argues 'apples' and 'oranges' know that it's a shell game to distract your attention from what is truly going on; the generation of fear and separation in order to justify its being in command and being able to make decisions over the life and death of another. It is the ego playing God and NOT allowing God to guide you, protect you and ensure your safety.
Argue against this point all you want, but the more you argue, the more you reveal that your ego is in command and NOT the Spirit of God! ~Dean A. Banks, D.D.
ARE PEOPLE STEALING YOUR JOY?
Are you permitting others to steal your joy? Are you feeling great and someone else tries to make you feel guilty because you feel good? Are they saying that you are being selfish because you choose to experience joy while others are suffering?
In everything that happens to us we have choices to make. Do we internalize our experiences and create emotions that drive us to either worry about what 'might' happen or be confident in what we know 'will' happen! In other words, are we in command of our feelings or are our feelings in command of us? Do we operate from faith in the Divine by trusting completely or do we operate from fear by doubting in ourselves enough to let the imposed guilt of others stifle our progress?
When we accept and believe in the guilt that others impose on us we are allowing them to steal our joy. What right do we have to be joyous when the rest of the world appears to be suffering? Who do we think we are, anyway? Do we think we are better than others? Or is it that we simply KNOW that we have everything to be thankful and joyous for because we understand just whom and what we are in the grand scheme of things?
When others try to convince you that you have no right to be joyous just thank them graciously, pray for their understanding and move on. The truth is that it is THEY who have no right to impose their limited, subjective and personal viewpoint on you simply because you are experiencing joy. They want you to be 'like them' for them to feel secure in their viewpoint of the world. It is a selfish act and you should have nothing whatsoever to do with them and their ego trying to control, dominate and manipulate who and what you are.
Always remember, what you think 'might' happen or fear what you believe 'will' happen, most of the time never occurs. The feelings of uncertainty take control when you follow your head more than your heart.
Never let anyone steal your joy; it isn't worth it. It is more important to be truthful than polite, in control rather than being controlled and joyous for your blessings rather than worrying about 'what if'. When you take the 'what if', let it go and follow Divine guidance you are being true to yourself AND others. Be ye therefore perfect! ~Dean A. Banks, D.D.
ARE YOU ALWAYS MAKING EXCUSES?
You have the power to allow or resist what you perceive is happening to you at any given moment. It is your choice either based on what you 'believe' or what you 'know' Beliefs are transitory while knowing is eternal. Are you choosing what is best for all from Divine guidance or are you choosing what is best for you from what you believe is correct? Choices made from spirit take everything into consideration where choices made from ego are only concerned with protecting yourself. Where do you make your choices from?
Perceptions of shortages, lack of resources and limitations in options are the result of tunnel vision. In order to see what is beyond your perception you need to accept what is as it is, seek Divine guidance on how to proceed and move towards the manifestation of the realization of accomplishing what you seek. What exists beyond your tunnel vision is the perception of the abundance of the omniverse which has always been there but was obscured by your individual clouds of perception based on erroneous beliefs.
Stop buying into what your beliefs tell you and start allowing what the Divine guides you to do. Why would anyone in their right mind listen to a limited perspective when an unlimited one is ALWAYS available? Think about it and know that you have access to a Divine perspective simply by making the time every day to listen to the Divine in deep meditation. Being at peace while you are leaving the tunnel of obscurity and entering the fulfillment of your innermost dreams is essential in your ongoing progress.
When will you stop making excuses about why you haven't been manifesting your innermost dreams? Will it be when you perceive a crisis is upon you and you must act now or is it when you have met all of the conditions you have put on yourself in order to pursue your dreams? Making excuses about not being whom and what you were created to be is living in fear.

First, you doubt whether you can do it or not. Secondly, you worry about whether or not people will accept it. Thirdly, you fear whether or not you will be able to follow through and maintain a lifestyle by living your dream. The progression of negativity comes from your ego accepting clues and seeking to protect you from detrimental 'feelings'. Why do you listen to that which has no clue? The ego is clueless to the abundance of possibilities being converted into probabilities. It seeks to cocoon you in your comfort zone and live in mediocrity. It directs you to the acquisition of things instead of the realization of goals for unfolding your Divine purpose in Divine order. It convinces you that it is your friend by feeding you the excuses you proclaim for NOT doing what you should be doing; living in health, wealth, prosperity and abundance NATURALLY!!!
Stop allowing your ego to conveniently make the excuses for you not acting when you should be acting on the manifestation of your dreams. Stop believing it knows what is best and start knowing that the Divine within truly does know what is best for you and others. Be ye therefore perfect! ~Dean A. Banks, D.D.
ARE YOU A NATURAL?
You are a natural. You came out of the womb of nature and contain the history of the omniverse within your body. You are the result of the life and death of the cosmic nebula nurseries where stars were born and the galaxies in which they lived and died. Every atom and molecule in your body has existed in many other forms over the billions of years of omniversal existence.
We are born with the ability to choose which way to proceed in the omniverse and we identify this as being free will. In essence, we have the ability to choose but all of our choices will not yield effective survival or the ongoing state of thriving. Why is that? Why would we choose that which doesn't yield the results that we are seeking? It is not because we don't know what to choose, it is that we choose what we feel is right for us.
We allow our feelings to set the tone for our lives. Most people don't think about which way to proceed; they emotionally react to perceived events, situations, occurrences, circumstances and the behavior of others in a way that 'ensures' their self- survival at all costs. Instead of 'thinking' things through and proacting in such a way as to create an environment of mutual thriving, we react to our perceptions in a way that is selfish and self-serving. After all, how can we integrate ourselves into an environment of mutual thriving if we don't survive? Our focus on our safety, security and comfort overrides the needs of others when we allow our egos to rule our lives.
Our focus on mutual growth and expansion only overrides our egos quest for center stage when we allow the Divine to guide us into ongoing perceptions and dynamic states of health, wealth, prosperity and abundance. Our choices are living in a static and unyielding attitude of selfishness or a dynamic and flexible attitude of sharing Divine love. When we effectively balance these choices each and every day we ARE unfolding our Divine purposes in Divine order. We are living as the proactive children of the Most High and not automatons that react to the motions of the omniverse.
Our natural state of existence IS health, wealth, prosperity and abundance. It is our ego's choice to NOT live in those natural states by separating ourselves from others and the Divine. Coming into an ongoing state of Divine Oneness is letting go of that which does not edify us and sharing that which encourages others. It is the omniversal balance of living in Divine love. Living in our natural states will create our experiences peace, understanding, joy and Divine love each and every moment of our lives. After all, it is ultimately our choice. ~Dean A. Banks, D.D.