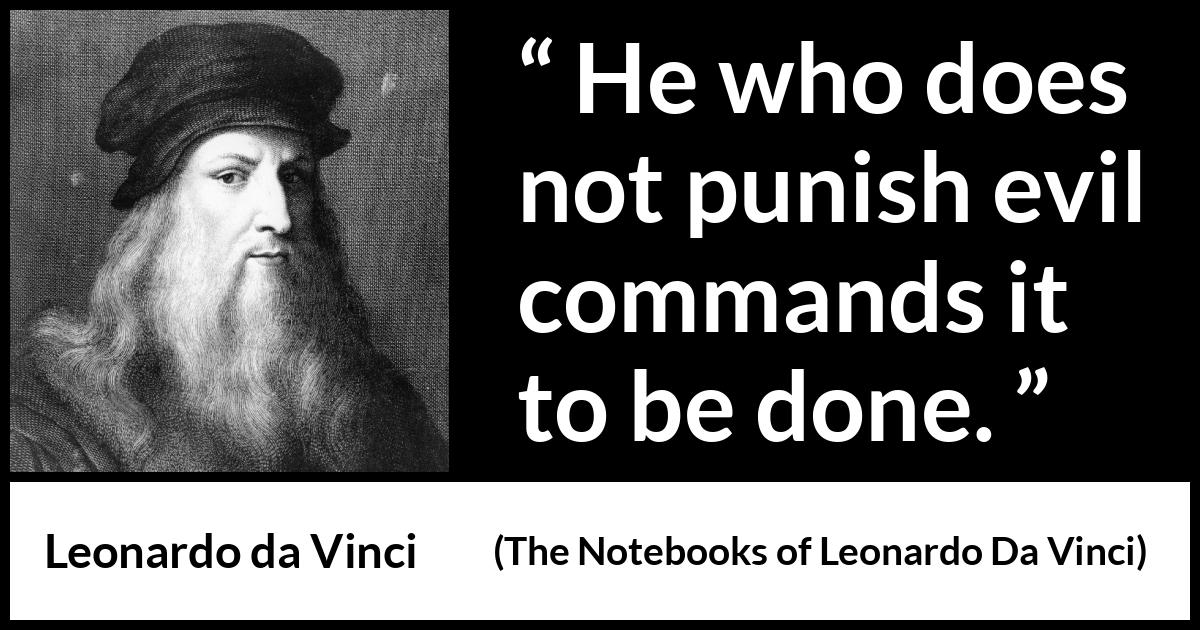 THE REAL DEAL

What does it mean to be the 'real deal'? The real deal is "the real thing, not a substitute or imitation [dictionary.com]." Are you the real deal? Do you make the time to learn all the aspects and viewpoints about a particular subject or are you content with just learning what you need to sound well rounded? Do you learn the 'buzz words' to impress your friends or followers in order to convince them of your 'superior intellect' or do you 'act' humble in order to gain allies?
A true philosopher spends years studying nature, others viewpoints and immerses themselves in the causes of the effects by realizing the congruities and consistencies of the external world with the intent and direction of the internal world. A 'philosopher' is "a person who offers views or theories on profound questions in ethics, metaphysics, logic, and other related fields [dictionary.com]." There is another type of person who takes minimal information on a particular subject by familiarizing themselves with the jargon and concepts and engages others with the 'possible' results of particular theories as if they are an expert on the subject.

A 'philosophaster' is "a person who has only a superficial knowledge of philosophy or who feigns a 'knowledge' he or she does not possess [dictionary.com]." Are you a true philosopher or a philosophaster? Have you settled for the opinions of others without doing the legwork necessary to 'experience' what it takes to arrive at 'informed' opinions? Do you blindly accept what others say is real or do you make the time to experience your own reality?
The truth comes out when you seek it within. When you bypass other peoples' 'religious' experiences and move toward your own 'spiritual' experiences you forge a path to the truth that most others have never traversed. You live from honesty and not by appearance. You genuinely move toward that which grows and expands life instead of moving away from it and moving toward that which takes away from life. Form without substance is shallow at best! It might have the veneer of the truth but it is only for show. It is there to gain acknowledgement for its own self-serving needs. Attention becomes a substitute for love with the philosophaster while the philosopher digs deeper into love to understand why it exists and to what purpose must it unfold in their lives.
Want to be the real deal? Stop engaging in arguments with philosophasters over things they have no understanding about because they have summarily skimmed the surface of what is truly meaningful. Go within each and every day and stop skating on the surface of reality. See the deeper layers of ice in the pond that support the surface layers. In seeking your inner peace you come to the understanding that by living in joy no matter what happens brings you into the flow of Divine love. Be the perfect creation that you already are and stop doubting who you are, worrying about what can happen and fearing how things will unfold. Trust in the Divine completely and be the beautiful point of light that you are! ~Dean A. Banks, D.D.
SITE HOSTING
THE WORLD ACCORDING TO ROGER
VIDEOS
SERVICE IN PRAYER
Elizabeth and I would like to invite you all to our site 'Service In Prayer'. For many months we have been led to offer a way for our online friends to have a forum to share our prayer needs with each other.
The purpose of this website is to connect with one another and share our needs for healing in whatever areas we feel we need. Please visit the website or go to the Facebook forum to post any public prayers on the Wall or PM us for private prayers.
We will pray for you or help you to find Prayer Partners to assist you in healing and realization of your Divine purpose and the unfolding of it in Divine order.
Thank you all for your support, kindness and for blessing us with your ongoing friendship. Peace and blessings to all of you and your families! ~Dean A. Banks, D.D.
OUR PAST ISSUES
Did you miss any of the issues of The Spirituality Post Daily? If so, following are the links to each and every day for you to peruse. Please visit our advertisers and help us to keep going in our service to the spiritual community of souls who long for a greater spiritual perspective on life. God bless you and your families! ~Dean A. Banks, D.D.
SPIRITUALITY GUIDANCE
What is the Spirituality Guidance Channel? SGC is a video portal designed to introduce spiritually inclined individuals to be exposed to spiritual videos, radio, teachers, music, art, books, resources and links from a selected group of teachers and requests from viewers. Each featured coach/teacher will have their own page highlighting any videos, audios, websites or printed material they have produced. This portal will be regularly promoted on the Internet through social networking and targeted marketing channels. Please visit the website at the following address:

http://www.spiritualityguidance.com and email me at webproducer@hotmail.com with any suggestions, links or materials. Thank you for your most courteous participation in this project. I welcome your input. ~Dean A. Banks, D.D.
OUR SERVICES DELAWARE
Please visit our websites and send them to anyone you think would need our services. If you are out of our area (Northern Delaware) and know someone in our area, please forward this flyer onto them. We are available for work over the next few months, so please let us know as soon as possible. ~Liz & Dean
Liz:
http://www.banksnet.com/sittingservices
http://www.elizabethmaymusic.com/
Dean:
http://www.banksnet.com/
http://www.banksnet.com/portal
http://www.spiritualityguidance.com/
~Dean A. Banks, D.D.
CD/DVD
EBOOKS
THE SECRET OF ONGOING JOY
The secret of ongoing joy is not getting what you want but wanting what you get. Once you learn how to receive you accept what has come to you and you move forward in the knowing that it was what was needed at that time in your life. The more you release your innermost desires the more apparent it becomes to you that they are there for a reason. When you know what that reason is in your heart of hearts you begin to expect their manifestation to thrive in your life.
Whatever comes into your life is for the ongoing growth and expansion of the unfolding of your Divine purpose in Divine order. Accept it, allow it to be and move toward the inner Light of actuality knowing that it will project the reality you want to participate in when you want what you have received.
The Divine blesses us every moment in our existence with health, wealth, prosperity and abundance. We get that at all times but we need to learn how to want it once we receive it. It's all about being a state of 'worthiness' that we accept the grace of God to bring us our needs, wants, desires and expectations while trusting and faithing in our divinity.
When we are at peace with ourselves we come to an understanding of whom and what we are in relation to others. That understanding affords us the ability to experience the joy of all of Creation no matter what unfolds. We come to know that it is Divine love unfolding life as it should be and allowing us to unfold along with it. What we truly desire in our hearts unfolds perfectly when we let go of how things are unfolding and come to experience the joy of it unfolding perfectly!
Divine love is the creative force of the entire omniverse. We need to align ourselves each and every day with Divine order in order to experience the bounty of Divine love. We do this by going within and experiencing inner peace; being open to Divine understanding; living in Divine joy; and most of all, allowing Divine love to move through us!
Our sincere participation in experiencing Divine joy removes the perceived obstacles and impediments of the realization of our Divine purposes. Be thankful for and 'want' what you have been blessed with; for in the accepting of grace and the allowing of joy we set the tone for the complete realization of our Divine purposes in Divine order. ~Dean A. Banks, D.D. 
OUR PODCASTERS
by Dean A. Banks, D.D.
Currently Bobby Hinkle, Elizabeth May Sutor and Dean A. Banks, D.D. have uploaded podcasts. Robert Yarbrough will be added soon. Just click on the podcasters placards below and click on the Podcast title. Currently there are five podcasts on Bobby Hinkle's page, one on Elizabeth Sutor's page and nine on Dean A. Banks, D.D.'s page. Stay tuned for more! Thank you for choosing us!
What is the Spirituality Guidance Channel? SGC is a video portal designed to introduce spiritually inclined individuals to be exposed to spiritual videos, radio, teachers, music, art, books, resources and links from a selected group of teachers and requests from viewers. Each featured coach/teacher will have their own page highlighting any videos, audios, websites or printed material they have produced. This portal will be regularly promoted on the Internet through social networking and targeted marketing channels. Please visit the website at the following address:
http://www.spiritualityguidance.com and email me at webproducer@hotmail.com with any suggestions, links or materials. Thank you for your most courteous participation in this project. I welcome your input. ~Dean A. Banks, D.D.
SUNDAY MORNING SERVICE WITH
DR. DEAN A. BANKS, D.D.
Welcome to our new Sunday Morning Service by Dr. Dean A. Banks, D.D.
Every week Dr. Dean will be engaging subjects that are pertinent to your growth and expansion into recognition of; respect to; and communication with your inner spirit.
Please feel free to comment or suggest topics for review. May the Divine always bless you and your families! ~Dean A. Banks, D.D.
THE STRIKES OF THE VIPERS
The only way a viper can strike is if you don't sense where it is lurking and it takes you by surprise when you are not paying attention to its evil intentions. Assuming that it plays fair is a gross mistake because it is driven by self-interest and conquest. Facing a viper head on minimizes its perceived strength and exposes it in the clear light of day. Its strength only comes from in the shadows where most don't sense it lurking there ready to strike.
Shining the light of truth on it exposes its intent and makes all aware of its evil agenda. Yes, you might get bitten and the poison will begin coursing through your veins but the power of Divine love will nullify its deleterious effects. Its bite will only kill you if you buy into the fear it generates. It cannot survive in the light of truth because its very existence is dependent on not appearing as being threatening at all. It will assure all others that it is there to help and not destroy; to heal and not hurt; to allay any fears.

Deception is the survival tool of a viper and the more it deceives, the deeper it digs itself into a hole. One day we will all shovel dirt into that hole and it will not be able to escape. This only comes when we bind together with the truth and put a stop to the evil that lurks in the darkness. That's why it is always important to share the pitfalls with others that are hidden in the road. Warning everyone demonstrates your love for all despite the fact that they might not want to hear it or see it for themselves.
Only in darkness can vipers effectively strike because you cannot plainly see where they are hiding, where they are coming from and what target they are attacking. Shining the light on darkness comes when you allow your inner well-being to guide your steps to avoid treading where they can strike without notice.
The darkness is accepted by the ego because it needs to be justified in its own existence and uses it to convince us that it is valid, when in truth it isn't. Trust in the Divine more than your demons. Your inner demons will deceive you while the Divine always gives you life everlasting. ~Dean A. Banks, D.D.
THE TRAP OF VIOLENCE
Violence is a trap. It lies there waiting for the right moment when you are at your weakest point emotionally and then it springs forth locking you in its grip and controls your behaviors to the point where you become a bystander watching yourself commit actions you would not normally do.
How is this trap set? How can you spring it without hurting yourself or anyone else? Actually, it is quite simple. Stop the incessant emotional urge to resist and fight what is aberrant. Pushing against something that is perceived by you as attacking you focuses your attention on it and validates its existence. Remember, Carl Gustav Jung said, "What you resist persists." Yet, time after time people are out in the world 'fighting' for a cure for cancer; 'fighting' for equal rights and 'fighting' against hunger.
Instead of resisting and fighting why aren't we 'allowing' Divine love to exude from our beings in all our interactions with others? The trap of violence is set with that attitude that we MUST fight off invaders, scofflaws and irritants. If we spent more time in working on 'us' and our attitudes, we wouldn't be attracting that which we DON'T want! By putting our attention to what we don't want (fighting and violence) we are bringing about more of the same!
As Mother Teresa once said that she would attend a 'Pro-Peace' rally instead of an "Anti-War' rally. It is all in our perspective of how we look at what we don't want and what we do want in our lives. If we don't want violence and aberrance then stop picking fights with those who commit them! If we want peace and fulfillment then start allowing it to be! Too simple? It is in the power of our collective consciousness that we effect mutual change.
Thinking something in itself does NOT make it so but thinking and feeling it passionately does. Allow your passions to be directed toward allowing Divine love to flow through you and stop resisting and fighting what you perceive is against you. If the Divine, who created all of existence, is for you, then who and what is against you? The only thing that is against you is your own thinking and believing that you must fight to win or it isn't worth it.
The only thing that is ultimately worth it is Divine love; which is NEVER experienced through resisting and fighting. Allow, dear friends; allow! ~Dean A. Banks, D.D.
THE TRUTH IS
DEEP WITHIN
When you feel you are the farthest from the truth it is in reality that you are closest. How can this be? Isn't this a paradox? Not quite. You see, in your perception of being far away lies the opposite dynamic state of being very close.
The omniverse is expressed in waves which incorporate crests and troughs inextricably tied to one another. They exist as polar opposites but do not exist without each other. What is projected from what appears close is reflected from the farthest point, and what is appears to be reflected from the farthest point is projected from what appears to be close.
The appearance of everything that exists in the perceived dualistic reality is only known to us by the generated electrical copies we perceive as reality in our brains. When we close off our perceptions in the outer world and go deep within our beings we 'escape' from our brains producing copies of reality and we experience our inner reality as our deepest inner truth.
The key is that what you feel is a result of what you observe being compared to what you have previously learned. Your beliefs come from repeated thoughts that you have harbored from the experiences you have lived. When your perception of reality contrasts with what you believe your ego follows your beliefs over reality. It does this to protect you, ensure your safety and keep you in your comfort zone.
When you go deep within in meditation you transcend what your senses reveal and align yourself with your Divine inner peace. Deep within you is a place of no fear, no Satanic influence, no derision, no hatred, no anger and only Divine love. No matter what anyone or any book that espouses Literary Authoritarianism tries to tell you about going within and being peaceful in union with the Divine, reject it outright. It is nothing but those who don't understand the truth of the Spirit of God trying to convince you that God is outside of you and NOT deep within you.
Why would they do this? Because if you know God is within you they have no purpose in your life to suck the life out of you by being your middleperson between you and God. It is a scam of omniversal proportion to distract you from the truth and validate their existence.
Live from the Spirit of God within and don't listen to those who don't have a clue of the truth in the existence of the Spirit of God within. If anything is truly 'Satanic', it is the belief that you are separate from God and not one with the Divine. Be an adult and lead by the truth instead of being a child that follows in fear. ~Dean A. Banks, D.D.
WELCOME TO TSP DAILY!
We are so pleased with the success of The Spirituality Post Weekly Online Magazine, The Spirituality Post Daily and The Spirituality Guidance Sunday Morning Service that we have now combined them into a daily online magazine for those involved in Spirituality. Every weekday and weekend we will be featuring the writings and sayings of Dr. Dean A. Banks, D.D. Please come and visit us every day to receive inspiration, guidance and opinion on spiritual and political matters. We would like to thank you all for your support and dedication to the writings and sayings that we feature. May God bless all of you and your families now and evermore! ~Dean A. Banks, D.D.
WEATHER
VIDEOS
SPIRITUAL BOOKS
DONATIONS
CD/DVD
THE UNITED STATES
OF AMEREGO

"We the people" actually means 'we', NOT 'me'! In a previous treatise I stated the following: "Now, in their time (the Constitutional forefathers), 'We the People' meant: 'We the White Male Land owners who own human beings as slaves and who regard women as chattel and the natives as heathens'." The fact is that this country was established with an 'understanding' of a permanent under culture of women, African-Americans and Native Americans. The attitude, fostered by some 'religious' piety, was that white male landowners were 'better' than the rest of civilization because of their successful 'conquests' in obtaining the land in this country. Again, the real permanent undercurrent in the human condition is the pre-programmed thought pattern of 'fighting' and 'overcoming', and that in doing so you are justified in enjoying the spoils of conquest.
Now, isn't that borne of the ego? In essence, this was the forging of the 'Amerego' that so many yearn now to again embrace. Don't be fooled by their 'loyalty' to the forefathers! What they are fostering is HATE based on the demands of their twisted egos. Women, African-Americans, Native Americans and ALL other immigrants from all over the world come to this country for the 'opportunity' to grow and expand and INTEGRATE! We have started as separatists and now have learned more and more over our 200 year history to become 'integrators' and work together. The food and clothing that were enjoyed early in our history by the white male landowners were off of the backs and sweat of many African-Americans. The cross-continental railroads that we used to expand our nation were off of the backs and sweat of Chinese-Americans. The food and clothing we now enjoy are off of the backs and sweat of Mexican-Americans. All of these immigrants worked hard to get ahead and should be given the respect that is due them for their dedication and commitment to becoming better; better than what they could become if they remained in their homeland. Their immigrant spirit is what makes this country great.
They are not different than any one of us; they ARE us! Radical Right Wing and Left Wing groups continually try to 'separate' us and claim their own right to the 'Amerego', when in fact, we are more 'middle-of-the-road' than anything else. And why is this? Because many immigrants have had to go through so much to even get to this country that they only want to 'participate' in its growth and expansion. The antithesis of the 'Amerego' is the purity and promise of the 'Immigrant Spirit'. The desire to make a better life and participate with ALL cultures in bringing about peace and harmony into an integrated society based on peace and advancement. Sounds like the Kingdom of God to me! Dismiss the 'Amerego' and make this country the 'United States of Amerigants'; a place where equality and equal opportunity sets the tone for peace on Earth. We can do it when we follow the knowing of spirit and dismiss the beliefs of humankind. Be ye therefore perfect! ~Dean A. Banks, D.D.
THINKING CORRECTLY
How you feel determines your attitude; how you think determines what you believe. If you believe you cannot be who you know you are and your attitude accepts that, you will be frustrated, stifled and hindered. If you believe you can be who you know you are and your attitude rejects that, you will experience the same state of affairs. However, if you believe you cannot be who you know you are and your attitude rejects that, you will open the door to understanding and removing your erroneous beliefs.
If you believe you can be who you know you are and your attitude accepts that, then you are on the road to fulfilling your Divine purpose in Divine order. There will still be challenges to what you feel, think and believe. You will accept and reject things that you perceive are being detrimental or edifying your being. The lesson to be learned is simply this; don't resist what you feel is blocking your fulfillment. Allow it to be what it is and don't attach any emotional conclusions to it except that it is there to make you 'think' of what you need to do next to unfold your Divine purpose in Divine order.
For in correct thinking come feelings of whether or not that perceived 'correct' thinking is working or not. If you feel good about it, it is working. If you don't, it isn't. Use your feelings to maintain and develop an attitude of gratefulness for the experiences and your thinking will reflect the possibilities available and align you with the probabilities of available patterns of fulfillment.
Your daily choices forge your ability to unfold your Divine purpose perfectly. It is in your correct choices you gain the insight of what works; and in your bad choices you gain the insight of what doesn't work. Remembering the results that you yield affords you the ability to adjust your roadmap to fulfillment and continue to grow and expand.
Reject what you feel is not right for you and accept what is. Allow what you know is right for you and don't resist what isn't. Use your inherent power of divine co-creation to create what you were created to create and not what you were created to not create. As always, it is your choice given to you by the Divine in grace, free will and Divine love. ~Dean A. Banks, D.D.
TOO FOCUSED ON
THE REFLECTIONS
My beliefs are valid and truthful to me from my studies and mostly from my experiences in my life. I believe that Jesus was the Christ; as were others throughout history. However, he was the one being who ascended in complete Oneness with God by transcending death.
He was born, loved, taught and died. He told us what he did we would do and greater. He referred to us as gods (small 'g'; John 10:34). 1st Corinthians 3:16 states, "Know ye not that ye are the temple of God, and [that] the Spirit of God dwelleth in you?
The Spirit of God lives within each one of us and it is up to us to follow the path to Oneness with God that Jesus demonstrated. Not by worshiping the man Yeshua, a.k.a. Jesus, but by allowing the Christ to anoint you with the consciousness of eternal life. His message was one of living in peace; understanding one another; living in joy and sharing Divine love everlasting. He knew what we needed to know in order to live in the truth. Yet, we failed to listen and continue to fail because we worship the man Jesus and NOT the Christ that is within each and every one of us!
How do we do this? By loving God, our neighbors and ourselves unconditionally, we allow the Spirit of God to guide our steps in actualizing the purpose that God has for our lives. Choosing to live in peace and expressing that peace into your world brings about mutual understanding. Mutual understanding lifts the veil of fear and allows us to experience Divine joy. Divine joy allows us experience Divine love to the fullest.
People keep looking for God outside of themselves and will NEVER find it. Why? Because the outside world reflects the projection of Divine love from within. Until we all go within and experience that which is pure, perfect and timeless, we will keep looking for what we believe God is and NOT what the Divine truly is. It is like the man who spent his whole life searching away from his home for diamonds only for them to be found on his property after he died in search of them. He had acres of diamonds under his feet the entire time but could not see them; so in his mind, they were not there.
I stopped searching for God when I realized that I AM that, I am. God is within me, God loves me and God created me. Anything that distracts my focus from these intuitive facts needs to be discarded. I and my Father are ONE! ~Dean A. Banks, D.D.
TOO MUCH IS NEVER ENOUGH
What can anyone get too much of yet it is never enough to satisfy them? Drugs, alcohol, food, money or attention? Drugs and alcohol can be a psychological or physiological addiction where a person thinks they need enough or they chemically feel they need enough to feel better than how they currently feel. Money is a big addiction for many not because it has attributes in of and as itself; it is what one feels they can do with money that they yearn for or how it makes them feel to have more than most. Attention is another addiction that people substitute as love because they have never truly felt what real love is and how it makes them feel.
Then, what is the biggest and most lethal addiction? Is it what you believe about yourself and others or is it what you want them to believe about you and how you treat others? Ego is the worst addiction because it always looks to itself for all the vain glory, attention and/or money. It believes that everyone wants the power to control, dominate and manipulate others into doing what they yearn for and feel that it 'deserves'. It will lash out at the truth to justify its own actions in ensuring its own survival; even at the expense and detriment to others. Each and every day it reassures us that its judgment is sound; even more than the guidance of the Spirit of God.
Most of humankind is addicted to their egos without even knowing it. They believe that they are something that they are not in order to feel good about themselves. They deny the truth in favor of their personal agendas in order to 'get their piece of the pie'. They believe that in 'having' that piece of the pie that somehow they are endowed with the power to please themselves unceasingly.
In reality, the only addiction that is a 'good' addiction is the daily practice of prayer, meditation and service to others. Praying allows you to look beyond your ego and recognize that any perception you have of being in control is illusory at best. It makes you distinguish between your needs, wants, desires and expectations in order to let go of how they will be fulfilled. Meditation allows you to experience inner peace, Divine understanding, joy and Divine love. In the silence and stillness the Divine reveals 'how' you are to proceed. Service allows you to take the guidance you have received and share it with others to bless their lives. All three practices constitute Divine communication and allow you to unfold your Divine purpose in Divine order.
Stop being addicted to your ego and its yearnings and whims. Listen to the Divine within and know which way to proceed. If not, your ego will believe that getting too much is never enough and it will deceive you into traversing a path that will eventually lead to your undoing. Trust the Divine above all else and keep your ego in check; before it mates you! ~Dean A. Banks, D.D.
CD/DVD
TRAVERSING THE GAUNTLET
Traversing the gauntlet of harrowing experiences brings your tunnel vision to a new focus. It forces you to see beyond your comfort zone and your walls of mediocrity. It stretches your perspective to the point where you realize that your dedication to altruism is NOT universal.
When your focus is only on you, your tunnel vision validates itself by constricting your inner vision from 'seeing' the opportunities that are ever-present, but not recognizable due to your emotional state. Experiences that 'appear' as harrowing are there for your growth and expansion. They teach you that your emotional assumptions that others are seeking what is good for all is NOT what some others think and feel.
The existence of humankind is varied and some focus more on 'me' than 'we'. Instead of seeking the truth, hammering out justice and living in equanimity, the 'me' seekers reveal their inherent selfishness with every word, action and behavior they demonstrate. Only a fine tuned observer can see through their smoke screen generated to give the 'appearance' of being 'we' centered.
How do see this? If their words, actions and behaviors foster separation and enmity, they are ultimately out for themselves. Dodge the metaphorical bullets fired by selfish and evil people by trusting in the Divine completely. Whether direct attacks or ricochets, your ultimate safety will be ensured when you live in Oneness and unity with all of life.
It is not your job or duty to understand what others are thinking or feeling. That is THEIR experience concerning their observations, perceptions and beliefs about reality. Your job is to focus on what unfolds in your life and to proact from that instead of react to that. Choosing to go within and know what is happening is an active choice whereas 'resisting' and 'fighting' in the perceived chaos is a passive choice and ultimately following the path of 'what appears to be' the least resistance.
It takes work to ignore what appears to be true in favor of what you know within is true. It requires vision and focus more than simple observation, perceptions and belief system constructs. It requires you to let go of what you believe in favor of what you know within.
See beyond your perceived circumstances and know that the Divine is there moving Divine order to fulfill your Divine purpose. Trusting that the best for all concerned will come about is being 'we' centered. Be ye therefore perfect! ~Dean A. Banks, D.D.
TRUST ME
The most revealing phrase in any language is "Trust me.' And why is that? Is it because it reveals the desire for someone to honestly guide you or is it that they are ultimately trying to control, dominate and manipulate your behaviors by influencing your decision-making processes? What is it that makes one desire for them to be trusted by others? Is it the Divine guiding you or your ego subtly nudging you into a position of benefitting itself? You decide.
The Spirit of God is the nurturing, life-giving and edifying presence that projects everything that we sense and experience in life. We are the ones who sense and experience the reflections of Divine presence and use it to benefit us in some way. It is we who color existence with our beliefs whether they are accurate or erroneous.
When we allow our ego's yearnings to guide our decisions we are thinking about what benefits our self-survival at all costs. When we allow the Divine desires in our hearts to guide our decisions we are thinking about what benefits 'everyone' and NOT just ourselves. Is it really as simple as that? Again, you decide.
Why? Because I'm not going to say for you to 'trust me' and my analysis of this but I will say to trust the Spirit of God. Remember, trust never comes from someone requesting it; it comes from an inner knowing that the Divine is guiding, protecting and loving you as well as everyone else.
What is trust, anyway? It is the reliance on the integrity, strength or ability of someone or something. It is the confidence that your expectation of something favorable to you will come from the source of your trust and be granted to you based on you being you. Trust comes from faith in something that is unseen that benefits what is seen. Complete trust in the Divine means that you don't second guess, doubt, worry or fear how things will unfold. You simply allow them to unfold in Divine order for the greater good of everyone and NOT just you!
Trust is not earned; it is allowed! The next time someone says, "Trust me", you will know it is NOT coming from the Spirit of God but from the ego's yearnings for control, domination and manipulation. The Divine never asks to be trusted; but humankind always does. ~Dean A. Banks, D.D.
UNRESOLVED ISSUES
Why do we sometimes harbor unresolved issues? Why do we hold onto things we can't 'figure out'? Is it because we believe that in the future we will have more information available to figure out solutions to our problems? Or is it that our egos refuse to let go of our perceived problems because they 'have' to figure out the solutions to them in order to justify their own perceived existences?
As human beings we have an innate desire to resolve perceived situations and circumstances. We strive to find meaning in things in order to understand ourselves and our motivations. It is a relentless pursuit of finding oneself in the reflections of life instead of knowing oneself from our inner projections. We are responsible for what we think repeatedly because repeated thoughts become accepted beliefs that determine our future reactions to perceptions of the reflections in our environments.
If we believe we must 'figure out' each and every event, occurrence, situation, circumstance and behavior of others, then we are relying on our egos to guide our thoughts, feelings, actions and behaviors. It is when we simply 'let go' of the compelling drive to 'figure out' what we believe are 'unresolved issues" is when we start the process of living in Divine trust.
Divine trust is allowing the Divine to unfold our Divine purpose in Divine order without the 'guidance' and 'yearnings' of the ego. It is moving forward without the perception of a net below and a guy wire above. It is living in the ability to fly and not walk to fulfillment.
When we 'resolve' to live without resolving what we haven't yet figured out is when we are living in Divine trust. It is ours to live in faith and trust in Divine guidance more than it is to live in fear and follow selfish, self-centered yearnings for the recognition and acceptance by others. Being too involved in what others perceive and believe about you removes your focus from what is truly important; being whom and what you were created to be. You are NOT what others perceive and believe you are. You are what you KNOW you are in your inner heart.
When we stop looking outside of ourselves for the 'perceived resolutions' to our problems, we begin the inner journey to 'knowing' what to do instead of 'believing' what we 'need' to do. It is a choice of who is in command; our egos or God. Make the right choice. ~Dean A. Banks, D.D.