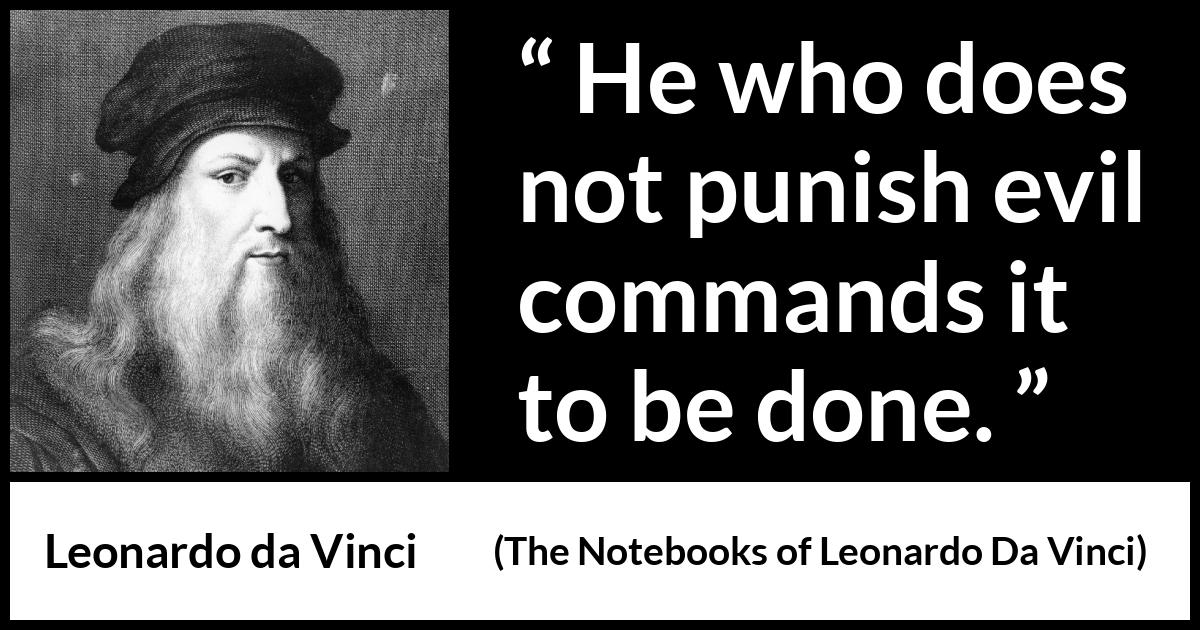 LEVELS OF DISSOCIATION

I recently watched a report that says that the level of disassociation that we experience due to our use of the 'i' culture electronic devices such as computers and cell phones create a similar condition to the addictive behavior of drug addicts. They inferred that the levels of brain activity are the same and that we become addicted to this behavior and become automatons as a result. Hmmm.
I also have read that the levels of dopamine are increased from 'pleasurable' drug use and the same happens with social networking interaction. Hmmm. In other words, if you are on social networking everyday you have an addictive personality and like to maintain an 'electronic high'.
Live Pavlov's dogs we need that jolt to salivate and when others like our posts we get satisfaction and 'feel the high'. What about the joy of sharing? What about the opportunity to be a part of a global community of like-minded people that want a world of interactive communication in peace and not war? What about making friends that support your growth and expansion that are different from some of the people you interact with in the 'real world' everyday?

Whatever our reasons are and whatever 'effect' we get from our 'I' culture, it is allowing us to 'communicate' in a way we have NEVER before been able to do. We are learning that as many differences that we have among the 'people' of the world that we have a common desire to 'reach out' and touch like-minded individuals who seek ongoing communication and peace.
It is our leaders in our governments that are responsible for our well-being and some have let us down while others have lifted us up. Our communication on social networking is now part of our 'reality'. It is our way of making this world a smaller place and coming to know that we all might appear different on the outside, but we all have the same spirit on the inside. Be thankful for our friendships with each other.
If this is an addiction, then go to social networking every day for your next 'fix'. It is an addiction where we learn about each other and help each other to grow and expand into a world of communication and peace. ~Dean A. Banks, D.D.
SITE HOSTING
THE WORLD ACCORDING TO ROGER
VIDEOS
SERVICE IN PRAYER
Elizabeth and I would like to invite you all to our site 'Service In Prayer'. For many months we have been led to offer a way for our online friends to have a forum to share our prayer needs with each other.
The purpose of this website is to connect with one another and share our needs for healing in whatever areas we feel we need. Please visit the website or go to the Facebook forum to post any public prayers on the Wall or PM us for private prayers.
We will pray for you or help you to find Prayer Partners to assist you in healing and realization of your Divine purpose and the unfolding of it in Divine order.
Thank you all for your support, kindness and for blessing us with your ongoing friendship. Peace and blessings to all of you and your families! ~Dean A. Banks, D.D.
OUR PAST ISSUES
Did you miss any of the issues of The Spirituality Post Daily? If so, following are the links to each and every day for you to peruse. Please visit our advertisers and help us to keep going in our service to the spiritual community of souls who long for a greater spiritual perspective on life. God bless you and your families! ~Dean A. Banks, D.D.
SPIRITUALITY GUIDANCE
What is the Spirituality Guidance Channel? SGC is a video portal designed to introduce spiritually inclined individuals to be exposed to spiritual videos, radio, teachers, music, art, books, resources and links from a selected group of teachers and requests from viewers. Each featured coach/teacher will have their own page highlighting any videos, audios, websites or printed material they have produced. This portal will be regularly promoted on the Internet through social networking and targeted marketing channels. Please visit the website at the following address:

http://www.spiritualityguidance.com and email me at webproducer@hotmail.com with any suggestions, links or materials. Thank you for your most courteous participation in this project. I welcome your input. ~Dean A. Banks, D.D.
OUR PODCASTERS
by Dean A. Banks, D.D.
Currently Bobby Hinkle, Elizabeth May Sutor and Dean A. Banks, D.D. have uploaded podcasts. Robert Yarbrough will be added soon. Just click on the podcasters placards below and click on the Podcast title. Currently there are five podcasts on Bobby Hinkle's page, one on Elizabeth Sutor's page and nine on Dean A. Banks, D.D.'s page. Stay tuned for more! Thank you for choosing us!
What is the Spirituality Guidance Channel? SGC is a video portal designed to introduce spiritually inclined individuals to be exposed to spiritual videos, radio, teachers, music, art, books, resources and links from a selected group of teachers and requests from viewers. Each featured coach/teacher will have their own page highlighting any videos, audios, websites or printed material they have produced. This portal will be regularly promoted on the Internet through social networking and targeted marketing channels. Please visit the website at the following address:
http://www.spiritualityguidance.com and email me at webproducer@hotmail.com with any suggestions, links or materials. Thank you for your most courteous participation in this project. I welcome your input. ~Dean A. Banks, D.D.
SUNDAY MORNING SERVICE WITH
DR. DEAN A. BANKS, D.D.
Welcome to our new Sunday Morning Service by Dr. Dean A. Banks, D.D.
Every week Dr. Dean will be engaging subjects that are pertinent to your growth and expansion into recognition of; respect to; and communication with your inner spirit.
Please feel free to comment or suggest topics for review. May the Divine always bless you and your families! ~Dean A. Banks, D.D.
CD/DVD
SPIRITUAL BOOKS
LIFE, LIBERTY AND THE
PURSUIT OF HAPPINESS
What does the expression 'life, liberty and the pursuit of happiness' really mean? Originally it came from Thomas Jefferson's writings in the Declaration of Independence as follows: "We hold these truths to be self-evident, that all men are created equal, that they are endowed by their Creator with certain unalienable rights, that among these are Life, Liberty and the pursuit of Happiness."
It was inspired by varied writings from Cumberland, Locke, Leibniz, Wollaston, Burlamaqui and Mason. The truths in the DOI are considered self-evident. A self-evident proposition is one that is known to be true by understanding its meaning without proof (Wikipedia.com). The quotation "All men are created equal" has been called an "immortal declaration" (Wikipedia.com) based on God's viewpoint about His creation.
God endows His creation of humankind with 'certain unalienable rights' that are defined as life, liberty and the pursuit of happiness. These rights are considered 'natural rights' that are not contingent upon 'legal' or 'constitutional rights' which are relative to specific cultures and governments (Wikipedia.com).
Jefferson's belief system was influenced by Deism and Unitarianism. He believed in natural law as demonstrated in his writings. Important tenets of most Deists were the denial of the Trinity and of miracles. Though he had a lifelong esteem for Jesus' moral teachings, Jefferson did not believe in miracles, nor in the divinity of Jesus (Wikipedia.com).
The basics of Deistic philosophy are as follows: "Deism in the philosophy of religion is the standpoint that reason and observation of the natural world, without the need for organized religion, can determine that the universe is a creation and has a creator. Furthermore, the term often implies that this Supreme Being does not intervene in human affairs or suspend the natural laws of the universe. Deists typically reject supernatural events such as prophecy and miracles, tending to assert that a god (or "the Supreme Architect") has a plan for the universe that this god does not alter by (regularly or ever) intervening in the affairs of human life.
This idea is also known as the Clockwork Universe Theory, in which a god designs and builds the universe, but steps aside to let it run on its own. Deists believe in the existence of a god without any reliance on revealed religion, religious authority or holy books. Two main forms of deism currently exist: classical deism and modern deism (Wikipedia.com)."
Contrary to what the current mainstream politicians who espouse that the Founding Fathers were Judeo-Christians, most of those men who were active in the DOI and the Constitution were NOT Judeo-Christians. They believed that God gave us everything we need to make it on our own WITHOUT Divine intervention. In Judeo-Christian philosophy God is both transcendent AND imminent. He is beyond our comprehension and finite existence and within us as spirit simultaneously. He works through us to create Divine order which alters or influences natural order.
Is it monotheistic (the existence of only one god), monolatristic (existence of many gods, but with the consistent worship of only one deity) or henotheistic (consistently worships one god without denying that other persons can with equal validity worship different gods)? Arguments over these positions have been active for centuries.
Do you have pre-conceived notions about whom and what God is and why He has given us life, liberty and the pursuit of happiness? Preconceived notions are ideas or beliefs that a person forms, before actually encountering someone or something, or before learning of any evidence about them/it (Ask.com). Or do you simply trust that God has given us these 'inalienable rights' by extending His grace freely to us?
Life is the condition that distinguishes organisms from inorganic objects and dead organisms, being manifested by growth through metabolism, reproduction, and the power of adaptation to environment through changes originating internally (dictionary.com).
Liberty is freedom from arbitrary or despotic government or control; from external or foreign rule; independence; from control, interference, obligation, restriction, hampering conditions, etc.; power or right of doing, thinking, speaking, etc., according to choice (dictionary.com).
The pursuit of happiness is being able to live, work and achieve goals; to feel good about your life and its benefits. We are given life by God through the processes of creation endowed in the universe. We are given liberty by the benchmarks of our conscience and laws. We are given, by grace, the right to pursue happiness.
When we align ourselves with Divine order the universe of natural order falls in line with manifesting a good life, the ongoing state of liberty and our pursuit of happiness. It's time for an alignment, don't you think? ~Dean A. Banks, D.D.
WEATHER
VIDEOS
SPIRITUAL BOOKS
DONATIONS
CD/DVD
LIFE WILL FIND A WAY
Think about this for a moment:  Before 'life' came about, who observed the growth, expansion and of the formation of the omniverse as we know it today? Without life, the omniverse could not look back at itself and sense exactly what it is. Energy expanded and cooled and congealed into matter along the scaffolding of dark matter and expanded from the repulsive force of dark energy.
Inherent in the structure of all that exists is the formula for life. Life grew out of the raw materials of creation because its archetype was ever-present, even though it was not yet realized. Much like the presence of an oak tree is 'hidden' within the acorn. We exist in a 'Goldilocks' zone in our galaxy and solar system that optimized the omniversal 'pieces' of the puzzle to allow life to unfold. If we were any closer to the center of our galaxy, we would be subject to more radiation and gravity than would allow life to unfold. If we were any further out from the center of the galaxy, our Sun might not have ever ignited. If we were any closer to our Sun, we would burn up or any further we would freeze to death.
Amid all of these valid variables, life, as was referred to by Jeff Goldblum's character in Jurassic Park said, "No. I'm simply saying that life, uh, finds a way." Life comes from the outpouring of Divine love and it is immutable and unstoppable. The omniverse contains the necessary elements of Divine desire to recreate what has been already been created into the energy of consciousness that 'looks back at itself' in wonderment of the creation.
We are the by-product of what the omniverse does; grow life out of itself. We have the ability to recognize this and take an 'omniversal' viewpoint instead of a selfish one. We are not the be all and end all of existence. Thinking and feeling that is the epitome of arrogance. We are, however, the channel through which the Divine expresses Divine love and it is our duty to accept that and be that. Without the expression of Divine love we would NOT be here at all. We are not just a thought in the mind of God, but the eyes, ears, arms and legs that co-create reality through our individual awareness. We are the children of the Most High who should live in ongoing gratitude and thankfulness for the gifts of the spirit that we have freely received through Divine grace.
We are all in this soup of energy, matter, dark matter and dark energy and as a result we are all connected and inextricably tied to one another. We are one with our omniversal environment and with the Spirit of God within. The only thing that separates us is our awareness of that fact; it is our opinions of life that are promulgated by our beliefs and therein lays the secret to unfolding our Divine purposes in Divine order.
In essence, every day we need to 'get out of our own way' by minimizing the yearnings of our egos to control, dominate and manipulate life and accentuate the Divine desires within to live in health, wealth, prosperity and abundance. The omniverse projects these qualities and its longevity has proven its worth. Reflect what is 'in the soup' by understanding and projecting Divine love into the omniverse. It IS our collective mission in life and will result in peace, understanding, joy and love forever more. ~Dean A. Banks, D.D.
LIKE ATTRACTS LIKE
How do we know 'like' attracts 'like'? Is it just a theory, or can we prove that the Law of Attraction works on the physical reality? Actually, experiments were conducted on the International Space Station by Astronaut Don Pettit of NASA that demonstrated this. He observed sugar, salt and coffee clumping up in the zero gravity of space. Particles of cosmic dust clump together by colliding and sticking to one another just like the experiment conducted by the astronaut. This is a theory of planetary formation that looks highly probable. Like particles in space move toward each other and clump into greater objects that increase in gravity and grow larger and larger.
Much is the same for our 'mental' and 'emotional' constructs that we envision into reality. By generating convicted thoughts fueled by emotional desires through expected envisioning we begin to 'clump' together 'like' particles with 'like' particles to construct a masterpiece. When we 'see' the end result we are creating a picture of 'likeness' that draws the elements necessary for its construction to 'clump' together and complete our picture. The only time this picture or 'image' becomes real is when we simply 'allow' it to happen!
We must allow the omniversal processes to do their 'thing' without micromanaging 'how' they do it. In other words, see the image of the end result, expect it to unfold naturally and get out of its way by not 'worrying' about 'how' it will happen. Not precisely following this process in any way will negate the desired results from being created.
Why? Because it is not based on Divine trust. Trusting completely in the Divine requires faith in the natural process of creation. Creation has already occurred. Living who and what you are is actually re-creating what already exists into new paradigms and patterns of expression. Co-creating is the process of re-creating and re-ordering what already exists. Your dreams and desires already exist. For you to experience them completely you must 'shift' your consciousness to project what you desire and feel worthy enough to experience its reflection in your life. If you don't, you will always be dreaming of the life you want without ever experiencing it.
It is up to you to focus on what you 'like' in order to experience what you 'like'. It's actually that simple. What is difficult is discharging your beliefs that contradict this because these beliefs ensure your comfort. Break out of your comfort zone in order to live your dreams. Otherwise, they will never 'clump' together! ~Dean A. Banks, D.D.
WELCOME TO TSP DAILY!
We are so pleased with the success of The Spirituality Post Weekly Online Magazine, The Spirituality Post Daily and The Spirituality Guidance Sunday Morning Service that we have now combined them into a daily online magazine for those involved in Spirituality. Every weekday and weekend we will be featuring the writings and sayings of Dr. Dean A. Banks, D.D. Please come and visit us every day to receive inspiration, guidance and opinion on spiritual and political matters. We would like to thank you all for your support and dedication to the writings and sayings that we feature. May God bless all of you and your families now and evermore! ~Dean A. Banks, D.D.
CD/DVD
LIVING THE DREAM
As Mitt Romney claims that Barack Obama has put 'free enterprise' on trial there are voices by others that scream the truth.
Elizabeth Warren talks about our 'social contract' and Charles Blow emphasizes the 'greed' factor.
Liz made an interesting observation this morning. There is nothing more memorable about this day that recognizes an international man of peace as a 10% off sale at Sears and K-Mart. The marketing managers directing this revered holiday for a man who championed civil rights for ALL should be taken advantage of for a sale to boost their profits. Shows like The Bachelor, Jersey Shore Housewives of Whatever all reveal a vapid and apparent innocuous effect to our consciousness. Emphasis is put on what you can 'get' instead of what you can 'give'.
Romney further claims that Barack Obama hasn't created jobs and that he will; despite his record of cutting jobs in the quest of Bain Capital to make a profit. Do we live in a dictatorship? Since when does the President become a job creator when it is Congress who decides legal policies? Obama INHERITED the problems created by the tax cuts to the rich and corporate de-regulation created by the previous administration and Congress.
Would you jump into a lifeboat with a gaping hole in the bottom and start bailing out water as fast as you can? It takes courage, dedication and determination to help others WHILE you're helping yourself. Yet, as we celebrate MLK day today we need to reflect on what a true person does to help themselves AND others. Read what Martin Luther King has said.
Dr. King, we honor and respect your leadership, drive and embodiment of the message of Christ. We know what you were up against and we will not allow the greed, avarice and selfishness to rule our lives and especially those who embody these values to rule us. Thank you for standing up peacefully to the 'ruling' class and letting them know our voices demanding dignity, respect and the pursuit of happiness.
Today, we honor you, your family and all who stand for fairness and equity in this world. As you rest in peace in the bosom of the Lord we carry your message to all whom we meet. ~Dean A. Banks, D.D.