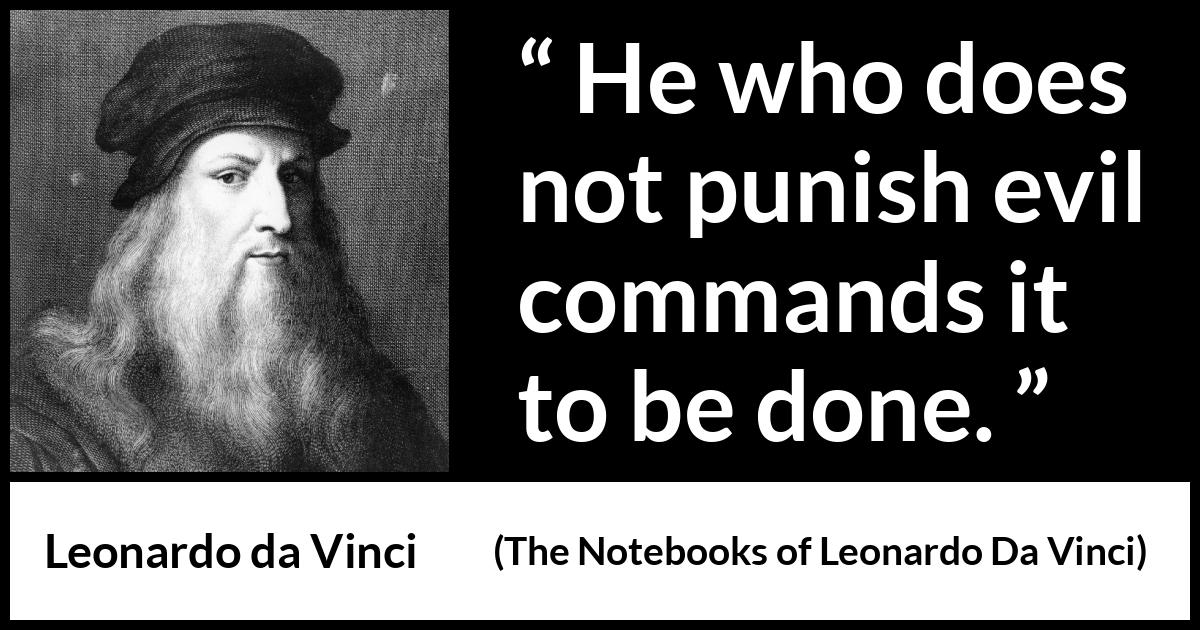 WHAT IS A COMPLEX?

What is a complex? It is an intricate or complicated association or assemblage of related things, parts or units [dictionary.com]. We all live within perceived constructs of various complexes that are interdependent on one another. Our Agricultural/Nutrimental Complex supplies the food we need to survive. The Medical/Pharmaceutical Complex supplies the medicines we are told we need to heal human disease and anomalies. The Military/Industrial Complex tells us we need to secure our safety and prevent attack on our homeland by starting wars with dissidents all over the world. Our Corporate/Governmental Complex provides the financial guidelines in which we operate within the illusion of a 'free market'. There are more 'complexes' than this, but these are the main four that directly affect our survival and demand the most attention.
In the Agricultural/Nutrimental Complex foods (animal/vegetable/fruit/mineral/grains) are grown and developed through corporate and independent farming and governmental subsidies to grow 'staple' food items. Items that we need to survive nutritionally but items that corporations make the most money off of in the long run. Animal diseases and the way they are kept and herded to their deaths create internal conditions that cause stresses in their bodies that we ultimately ingest. Pesticides and environmental conditions affect the quality of the other foods we ingest. These conditions cause disease and the breakdown of the human body, forcing us to go to the next complex to cure ourselves.
In the Medical/Pharmaceutical Complex we all too often believe everything they tell us concerning our health. We are told that once we get a disease or condition that we need to either change our behaviors (eating and exercising) habits or take certain medicines (drugs) to help us cure our disease. All too often we are not told that our bodies are capable of healing themselves under ideal conditions and that simple substances can alter the rate of growth of a disease or nip it in the bud. Medicines 'slow down' the body's healing processes and help to alleviate the psychological stresses associated with having a 'dis-ease'. Some act directly on the disease to eliminate its growth and secure its demise without deleterious effects to our bodies. Health care is an ongoing issue and its costs are astronomical due to the liability and preciseness required for its implementation. It is something we should ALL have unfettered access to no matter how much we earn or how much we own.
In the Military/Industrial Complex we are told that we need to fear attacks and aggression from enemies we often NEVER see. Young people are shipped off to foreign lands to be maimed and killed to supply profits to the corporate puppet masters from the sale and maintenance of their war machines. It is their solution to make money AND decrease the surplus population. A win-win scenario for them and a lose-lose scenario for us. Unscrupulous and selfish war mongers create wars for their own profits and at the cost of our children's lives all in the name of nationalism and/or patriotism. NOTHING could be further from the TRUTH!
In the Corporate/Governmental Complex we are fed the illusion that our voices can be heard and affect change. However, we can make a great deal of noise but our effect on real change is tempered by how much 'our' representatives are paid off by corporate interests. They are, in effect, slaves to their corporate masters who decide policy and buy their votes in Congress. This will only change when we make it punishable with jail time, heavy fines AND not allowing the privilege for them to ever run again for public office. The government has now become a business thriving on financially raping its constituency just like the corporate banks do. Every thought is 'how much more money can we make off of our citizens' without them pushing for change? In the hands of the government we trust the regulation of the businesses that provide our food, health and safety; when in fact, the regulations are changed regularly to allow corporations to get away with poisoning our food, addicting us to drugs and challenging our safety.
All of this lies in the selfishness and greed of unscrupulous individuals who don't give a rat's ass about you, your family and your dreams for a good life. They all rip away at our flesh like ravenous wolves wanting a piece of the dollar we earn. That's why large corporations by up their competition and outsource jobs overseas. They are taking the Machiavellian approach to bring us to our knees and swear undying loyalty to their evil and selfish doctrines. We are better than this. So are they. We have now realized this and we need to help them to realize that what they are doing is NOT contributing to the growth and expansion of all. For us to live healthy we must be for health and not sickness. For us to live in peace we must live for peace and NOT war. For us to live in law and order we must make the system work for everyone; not a select few who wish to make profit from the labors of others. ~Dean A. Banks, D.D.
SITE HOSTING
THE WORLD ACCORDING TO ROGER
VIDEOS
SERVICE IN PRAYER
Elizabeth and I would like to invite you all to our site 'Service In Prayer'. For many months we have been led to offer a way for our online friends to have a forum to share our prayer needs with each other.
The purpose of this website is to connect with one another and share our needs for healing in whatever areas we feel we need. Please visit the website or go to the Facebook forum to post any public prayers on the Wall or PM us for private prayers.
We will pray for you or help you to find Prayer Partners to assist you in healing and realization of your Divine purpose and the unfolding of it in Divine order.
Thank you all for your support, kindness and for blessing us with your ongoing friendship. Peace and blessings to all of you and your families! ~Dean A. Banks, D.D.
OUR PAST ISSUES
Did you miss any of the issues of The Spirituality Post Daily? If so, following are the links to each and every day for you to peruse. Please visit our advertisers and help us to keep going in our service to the spiritual community of souls who long for a greater spiritual perspective on life. God bless you and your families! ~Dean A. Banks, D.D.
SPIRITUALITY GUIDANCE
What is the Spirituality Guidance Channel? SGC is a video portal designed to introduce spiritually inclined individuals to be exposed to spiritual videos, radio, teachers, music, art, books, resources and links from a selected group of teachers and requests from viewers. Each featured coach/teacher will have their own page highlighting any videos, audios, websites or printed material they have produced. This portal will be regularly promoted on the Internet through social networking and targeted marketing channels. Please visit the website at the following address:

http://www.spiritualityguidance.com and email me at webproducer@hotmail.com with any suggestions, links or materials. Thank you for your most courteous participation in this project. I welcome your input. ~Dean A. Banks, D.D.
OUR SERVICES DELAWARE
Please visit our websites and send them to anyone you think would need our services. If you are out of our area (Northern Delaware) and know someone in our area, please forward this flyer onto them. We are available for work over the next few months, so please let us know as soon as possible. ~Liz & Dean
Liz:
http://www.banksnet.com/sittingservices
http://www.elizabethmaymusic.com/
Dean:
http://www.banksnet.com/
http://www.banksnet.com/portal
http://www.spiritualityguidance.com/
~Dean A. Banks, D.D.
CD/DVD
EBOOKS
WHAT IS A CONSTRUCT?
In many of my writings I refer to the term 'construct'. It seems that some don't completely understand what the term means. Nowadays, it is very simple for anyone to go to dictionary.com or Wikipedia.org to learn the definitions of terms that aren't used frequently in everyday conversational language.
The term 'construct' is to create a 'thought form' of an image, idea, or theory of an especially complex nature from a number of simpler elements. I have referred to the 'ego' many times as a 'construct'.
In my studies of the physiological chemically based brain, it is very apparent that chemical interchange, or proper lack thereof, creates many 'states' of consciousness that 'accept' or 'reject', or 'allow' or 'resist' conditions in our environments. Choices are made based on the sensory inputting of these conditions in relation to whether we 'fight' them or run away from them (flight). These complex processes are based on our own need for self-survival.
When it comes to defending 'me', these complex processes are dubbed as the 'ego'. The ego doesn't exist as a firm definable 'thing', but a construct of several different 'things'; 'thoughts', 'beliefs', expressed 'words', 'actions' and 'behaviors' that arise from the chemical interactions in the cortex and ventricles of the brain. If one moves to protect itself in mostly every environmental interaction it could be said that they have a strong, effective and 'victorious' ego. If one succumbs to environmental interactions it could be said that they have a weak, ineffective and 'victim-centered' ego.
However, if one 'transcends' the illusions of the perceived dualistic reality of hot/cold, black/white, effective/ineffective, the ego begins to change its role of complete leadership and survival at all costs. Even a 'victim' based ego has the inner desire to survive at all costs.
Transcending the ego's grip on our lives begins when we listen to and allow the guidance of the Spirit of God as it speaks to our hearts. When we begin to temper the perceived control of the ego with the heartfelt desire of spiritual Oneness, we begin to balance our inner beings with the formidable force of the 'ego'. Always remember, the 'ego' doesn't really 'exist'; it merely is a construct of chemically based interactions that seek self-survival at all costs.
Prayer tempers the perceived control of the ego by recognizing the existence and presence of the Divine. Meditation allows us to center ourselves in stillness and silence, experience the presence of the Divine and listen to Divine guidance. Service to others takes that guidance and teaches our egos that concerns of others are just as important as ours. Practice all three everyday and achieve the balance you need to fulfill your Divine purpose in Divine order. ~Dean A. Banks, D.D.
OUR PODCASTERS
by Dean A. Banks, D.D.
Currently Bobby Hinkle, Elizabeth May Sutor and Dean A. Banks, D.D. have uploaded podcasts. Robert Yarbrough will be added soon. Just click on the podcasters placards below and click on the Podcast title. Currently there are five podcasts on Bobby Hinkle's page, one on Elizabeth Sutor's page and nine on Dean A. Banks, D.D.'s page. Stay tuned for more! Thank you for choosing us!
What is the Spirituality Guidance Channel? SGC is a video portal designed to introduce spiritually inclined individuals to be exposed to spiritual videos, radio, teachers, music, art, books, resources and links from a selected group of teachers and requests from viewers. Each featured coach/teacher will have their own page highlighting any videos, audios, websites or printed material they have produced. This portal will be regularly promoted on the Internet through social networking and targeted marketing channels. Please visit the website at the following address:
http://www.spiritualityguidance.com and email me at webproducer@hotmail.com with any suggestions, links or materials. Thank you for your most courteous participation in this project. I welcome your input. ~Dean A. Banks, D.D.
SUNDAY MORNING SERVICE WITH
DR. DEAN A. BANKS, D.D.
Welcome to our new Sunday Morning Service by Dr. Dean A. Banks, D.D.
Every week Dr. Dean will be engaging subjects that are pertinent to your growth and expansion into recognition of; respect to; and communication with your inner spirit.
Please feel free to comment or suggest topics for review. May the Divine always bless you and your families! ~Dean A. Banks, D.D.
WHAT IS ALLOWANCE?
We hear many times over about achieving a state of allowance. But is it a static state of being or is it a dynamic process of fulfillment? Actually, it is both. Meditation is a daily process by which we close off the outer distractions in order to center our minds on our inner spirit. Through diligent daily practice we become more and more accustomed to an inner state of peace that helps us deal with and transcend the outer world of perceived chaos.
By consistently 'dipping into the well' of source energy, we come away with the attributes of our Creator. Diligent practice increases our feelings of fulfillment and brings us into an ongoing state of peace and actualization. It is important for us to maintain that 'spiritual' connection.
After years of the practice of meditation we learn how to enter that state upon command. However, many don't even realize that they can enter that state as easily as they can react to outer circumstances. Without consistent practice many believe allowing is, in essence, tolerating the behaviors of others and circumstances that become apparent.
Allowing is NOT tolerating! It is accepting 'what is', aligning yourself with it and living in a state of joy regardless of what is occurring around you. It gives you an awareness to look for the good in everything no matter how bad it appears to be. It brings you into a state of appreciation of all that unfolds in Divine order. It is making a state of 'feeling good' a priority in your life and being consistent in maintaining that state.
When perceived problems occur we automatically ask the Divine for answers, listen to the Divine within for the answers and carry out the Divine's instructions in our lives. It is a state of being AND a process that only comes with diligent practice and consistent maintenance through daily meditation.
Make the time to become a being that operates from allowance instead of resistance. It puts you into the flow of Divine order and leads you to the manifestation of your Divine purpose perfectly. It is truly getting 'out of your own way' by allowing your Higher SELF to guide you more than your lower 'ego' self.
Allowance of Divine order is a worthwhile and fulfilling goal that is the best for you and everyone you interact with in your life. ~Dean A. Banks, D.D.
WHAT IS AND
WHAT CAN BE
What has been cannot be changed. How you look at it can. What is going on now is what you are paying attention to at the moment and what demands your attention. What will come is still forming and can be altered by what you either do or don't do now. It is up to you to make the choices that will create beauty and order or ugliness and chaos in your life.
Choose to reframe what appears to be negative into something that is necessary for you to realize the other side. Use its appearance as a motivator to visualize and feel the joy from 'being' on the other side of negative 'appearances'. Remember, most of what you worry, doubt or fear about NEVER comes to fruition unless you convince yourself that it will and you continue to feel and believe it will.
Stop being your own worst enemy and become your own best friend. Treat yourself like the divine child of the Most High God that you are and all else that edifies your being will be added unto you. It's all in how you experience the truthfulness of beauty and order instead of the illusion of ugliness and chaos.
Give thanks for the negativity as an indicator of you making the proactive choice of proceeding in a positive direction. This way, you will not resist it and you will allow it to be exactly what it is; a reminder of where you don't want to be. Be ye therefore perfect! ~Dean A. Banks, D.D.
WHAT IS BELIEF?
What is a belief? Is it a conviction that something is completely understood and further challenging is not necessary? Is it flexible? Or is it rigid and cast in stone no matter what evidence is presented to the contrary? A belief is defined as an opinion or conviction based on the confidence that it is the truth [dictionary.com]. It is a construct (a complex theory formed from a number of simpler elements) based on the existence of something not immediately susceptible to rigorous proof. It is contrived from your ego's desire to protect itself at all costs; to establish a set of rules to live by to secure one's safety and security, moving toward pleasure and moving away from pain.
Beliefs are established over the course of time in order to program your subconscious mind with the parameters and paradigms necessary to either allow your growth and expansion or reduction and regression. Living by and not removing erroneous beliefs from your subconscious mind will lead to a stifling of appropriate action and the stagnation of any motivations that lead to creating a fulfilled life.
Your beliefs are collected and collated into a belief system; which triggers emotional responses to environmental stimuli. Emotions are beliefs in action. The beliefs combine to form a complex system or whole construct that actuates fight or flight. Beliefs are learned behavior that we derive from our experience; whether external or internal. A belief system is a set of mutually supportive beliefs [Wikipedia.com]; beliefs that work in tandem to support an experienced set of principles that allowed you to arrive at an internal conclusion about whether they were effective or not in securing pleasure or avoiding pain.
When a belief is challenged the person holing firm to the belief feels threatened and either avoids the pain of the challenge or rigorously defends its veracity. The problem is that many beliefs are true without being valid. Validity requires multiple occurrences of the same result in the manifestation of the belief. If there is any variance, then the belief can only be considered valid for those who have manifested similar results.
Beliefs don't apply to everyone's experience; only to those who have come to similar conclusions based on similar experiences. When people impose their beliefs or their belief system on others it is clearly negating another's experience. It is, in effect, telling them WHAT to believe based on their interpretations and NOT on what another has experienced. This is where judgment comes into play. Opinions are beliefs or judgments that rest on grounds insufficient to produce complete certainty [dictionary.com].
How can one effectively judge what another does without experiencing what they have experienced? How can one tell another what to do when they haven't walked a mile in their shoes? What is the motivation to judge another instead of just judging their behaviors? You can judge behaviors as being appropriate or not but to judge another for adopting those behaviors will cause them to judge you. Jesus NEVER said not to judge; he said that if you choose to be judged for whom you are then judge others for whom they are; he never said not to judge another's BEHAVIORS as a result of their beliefs! In fact, if you develop a discerning mind unfettered by erroneous beliefs you can judge another's beliefs and behaviors as being worthy or not for you to practice.
We have been given the gift of judgment based on our truthful AND valid beliefs to lead to effective behaviors that take others, as well as ourselves, into account. "I cannot do anything of my own will, but according to that which I have heard, I judge, and my judgment is just, for I am not seeking my will, but the will of him who has sent Me" (~Yeshua, Aramaic Bible in Plain English (©2010)).
When you seek Divine will you let go and allow the Divine to guide you and discharge any and all erroneous beliefs that lead to improper judgments and rigid opinions. You need to actively participate in the discharging of erroneous beliefs by challenging each and every belief with your experiences in order to arrive at the truth and the validity of the truth.
You are not a static 'do-nothing' being. You are in constant perceived motion expressing yourself dynamically into an omniverse of energy and motion. Your beliefs, judgments and opinions lead to who and what you value in life. Your values are the relative worth, merit, or importance of what you 'believe' about your experiences.
What you value is what you use to navigate through your life. Do you value the truth? Do you seek to understand what others believe and value? Or do you adopt a rigid position based on erroneous and unchallenged beliefs the YOU determine are correct for yourself and others? Make the time each and every day to immerse yourself in the peace, joy and understanding of the stillness and silence of the Divine. Release any and ALL erroneous beliefs that don't contribute to the understanding, growth and expansion of yourself and others.
Judge what behaviors are good or bad for you without judging others for their behaviors. You don't know what they have experienced and it is not your job to live their lives. Your 'job' is to live in truth, beauty and unconditional love. Until you express that each and every day you are living with beliefs, judgments, opinions and values that are dependent on the behaviors of yourself and others. "Be therefore perfect, just as your Father who is in Heaven is perfect" (~Yeshua, Aramaic Bible in Plain English (©2010)). ~Dean A. Banks, D.D.
WHAT IS DEPRESSION?
Psychological depression is the result of a short circuit between you allowing the flow of blessings from God to come to you and expressing those benefits to others. To remove the short circuit you must love God, apologize to Him for your part in not allowing His blessings to flow, ask for His forgiveness in not doing so, and thank Him for loving you enough to allow you to live in His grace. Practice this and you will be healed of depression.
When you realize that you are NEVER separated from God and that anything that comes between you and God isn't reality, you can begin to rebuild yourself from being depressed and isolated to experiencing a Oneness with God. You can climb out of the pit of despair. Talking to God ISN'T enough. Listening to Him in meditation is and hearing his still small voice is the second step. Receiving guidance from the creator of the universe changes the electro-chemical balance in your brain and body. The third is committing yourself to serving others while serving yourself and God. This moves you "out" of yourself into the world and gives you the opportunity to co-exist with others, even if you are "alone."
Some people believe doctors and WebMD are gods. Their limited knowledge and wisdom only looks for solutions in the outside world. If it can't be observed and measured, it is of no value. Understanding how overwhelming and brutal depression truly is, requires letting go of what you feel and accepting God's grace! There are many forms of depression; however they are not from sources we cannot control.
Every thought in your mind is electro-chemically based. According to modern Psychiatry, most of these conditions can be controlled by altering the electro-chemical balance in the brain with drugs. This is a temporary state that some people become dependent on; and it is NOT a cure!  In order to cure anything, you must go to the source of the anomaly, not treat the effect of it.
For example, a baby is learning and growing and has limited human  experience to draw from to even know what being depressed is, let alone being able to fully express the complex emotions necessary for the chemical "depression" soup. Many should, instead of defending the condition of depression, look at it for what it is; a construct, a belief, a program. Any of these things can be re-programmed if you know how to do it. Recognizing you have the power to do this is the first step. Take it! ~Dean A. Banks, D.D.
WEATHER
VIDEOS
SPIRITUAL BOOKS
DONATIONS
CD/DVD
WHAT IS CHRISTIANITY
BASED ON?

What is Christianity based on? Is it based on the central figure of Christ or is it centered on one's ego? Thorough investigation of the 'biblical scriptures' reveals contrary positions by some of its main proponents; the sharp contrasting viewpoints between Paul and James come to mind.
The Pauline faith based system later defined as 'Sola Fide' versus the Jamesian 'faith AND works' based system where faith commits you to doing good works. The Pauline system takes the ego 'off the hook' and limits individual responsibility, whereas the Jamesian system balances faith in the Divine with individual AND collective responsibility. The statement, "Just as the body without the spirit is dead, so also faith without works is dead. (~James (James 2:26 (Aramaic Bible in Plain English (©2010))), sums it up. It places the focus on community and NOT rugged individualism.
We all have an individual relationship with the Divine AND a community relationship with the Divine in HOW we treat others! Christ said how we treat others is how we are treating him ("Then he will answer and he will say to them, 'Amen, I say to you, as much as you have not done to one of these little ones, neither have you done that to me.' (~Yeshua (Matthew 25:45 (Aramaic Bible in Plain English (©2010))). This point is KEY!!! It is showing us that our behavior affects our world and that HOW we act toward others demonstrates our intent as being selfish or divine.
Remember, Jesus was NOT a Christian! Christianity was born from a mass murderer (Roman Emperor Constantine) and his cohort priests; people that decided for everyone to reject the individual relationship to God (Gnosticism) in favor of becoming the middlemen between God and man. What a perfect scheme to take the responsibility off of the individual and 'make it look like' it was in the 'community', when in fact, it was with the 'authority' of the church. Catholicism is a farce at best and any other subsequent Protestant form as well because it is all based on LIES!!!
Your individual relationship with the Divine teaches you exactly what your Divine purpose is and HOW to manifest it in your community in Divine order. Don't listen to the false prophets with eloquent Bible recitations parading around in robes and thriving on your perception that you are separate from the Divine! When they preach about what they believe in the scriptures is 'the Holy Word of God' (Sola Scriptura) it is their egos trying to convince you that they are God's interpreter and mouthpiece. The true 'Holy Word of God' is living within you RIGHT NOW!
Each time you quiet yourself and listen to the still small voice of the Divine guiding and directing you toward complete fulfillment you set aside what others have said is the written truth. It is NOT found in a book or dispensed by Literary Authoritarianism. Stop listening to all of the false prophets of doom and gloom, hell fire and brimstone and sin and falling short of God's grace. Grace is a gift from God because you are a child of the Most High God. You haven't earned grace; it is your gift from the Divine! Preaching this pure unadulterated GARBAGE is a deceptive message of 'SEPARATION' and NOT Oneness!
Christ is within you and will NEVER forsake you. We are all ONE with God when we all listen to Divine guidance; not the warped and skewed guidance of humankind relying on FALSE doctrine.
Pray for guidance; listen to it; act on it. No matter what ANYONE says or does balance your egotistical desires with Divine desires and truly live in Oneness with the Divine each and every day of your life. "Be therefore perfect, just as your Father who is in Heaven is perfect" (~Yeshua (Matthew 5:48 (. Aramaic Bible in Plain English (©2010))).
WELCOME TO TSP DAILY!
We are so pleased with the success of The Spirituality Post Weekly Online Magazine, The Spirituality Post Daily and The Spirituality Guidance Sunday Morning Service that we have now combined them into a daily online magazine for those involved in Spirituality. Every weekday and weekend we will be featuring the writings and sayings of Dr. Dean A. Banks, D.D. Please come and visit us every day to receive inspiration, guidance and opinion on spiritual and political matters. We would like to thank you all for your support and dedication to the writings and sayings that we feature. May God bless all of you and your families now and evermore! ~Dean A. Banks, D.D.
WHAT IS FEAR?

I'm sure all of you have heard of the acronym for FEAR as False Evidence Appearing Real. It is true that fear is an emotion you can experience within that can appear real to you. It is either a primary emotional reaction to an immediate perceived danger or a secondary emotion that arises after many other emotions are layered one upon another and create a state fear.
The focus on what we fear can be evidenced in FDR's greatest statement that "There is nothing to fear, but fear itself." This statement implies it is only OK to fear the state of fear. But is that truly a positive reaction? I will suggest a new term here. We need to TEAR down the walls of obscurity and see things as the Divine projects them into our perceived dualistic reality. True Expression Arranging Reality (TEAR) is in essence the Sprit of God moving the act of creation with Divine love into the dynamic condition of Divine order. In turn, Divine order moves natural order to implement the expression of Divine love into our perceived dualistic reality.
We are in this dynamic 'omniverse' soup of many ingredients. We either FEAR life through not understanding how it works or TEAR down the walls of obscurity by understanding how to align ourselves with Divine order. When we are living in fear, we cannot be tearing down the walls of obscurity. We cannot be tearing and fearing concurrently, just as we cannot serve two masters. "No man can work for two masters, for either he will hate one and will love the other, or he will honor one and the other he will ignore. You cannot work for God and for money." Yeshua (Matthew 6:24 - Aramaic Bible in Plain English (©2010). In this example Christ illustrates the principle that we cannot focus on both fear and faith. If you fear, you are not living in faith. If you are truly living in faith, you cannot fear. Faith and Fear cannot occur concurrently!
We need to develop and maintain faith in God's True Expression Arranging Reality to TEAR down the walls of obscurity and perceived illusion and not succumb to FEAR (False Evidence Appearing Real). When you live in truth you allow Divine order to implement your Divine purpose perfectly and you don't interfere in the process of unfolding by fearing the results of your unfolding. See the end result AS IT IS. Feel the joy from attaining that wonderful end result. Act as if you already have it and feel the joy.
Wayne Dyer restated this principle revealed in the Bible in his 'Wishes Fulfilled' program, "According to what is written: "I have appointed you a father to the multitude of the nations, before God, in whom you believed, who gives life to the dead, and he calls those who are not as though they are." (Romans 4:17 - Aramaic Bible in Plain English (©2010)). Call forth things and results that are not yet manifested as though they are manifested and Divine order will move natural order to make it so. And so it is! ~Dean A. Banks, D.D.
There are many fears we experience in our lives. Following are the Top Ten Human Fears:
Fear of public speaking (Glossophobia) – Why do most people fear public speaking? Is it because you ego is in the spotlight and you fear that you won't say the right thing? Or is it because you want to appear favorable to others and you fear what they will think of you? In this case, false evidence is appearing real to you. Anytime you fear something that you 'believe' might or might not happen, you will move from doubt to worry to fear. This is a secondary fear because it is as result of where you are in relation to others and not in perspective to yourself.
Fear of death (Necrophobia) – Why do most people fear death? Is it because they are afraid of their own pain or the pain of their loved ones when they are gone? Or is it that it is a complete unknown and that you feel guilt for not doing certain things in life and you wish that you could have done those things? In this is case, false evidence is again appearing real because you are fearing what you do not know for sure. This is a primary fear because it involves the unknown.
Fear of spiders (Arachnophobia) – Why do spiders conjure up such fear in humans? Could it be that we are pre-programmed from when early humans encountered larger spiders that bit them and caused painful reactions? Or is it the look of the spider and the web it creates that creates an ominous feeling of being doomed by being caught up in its web? In this case, false evidence is appearing real about what a spider could do but it is REAL evidence as well. Why? If a large spider was crawling up your arm right now that is NOT false. You would react with instinctual programming to remove the spider from your arm for fear of being bitten or fear of having such an ominous looking creature in such close proximity to you. This is both a primary fear for some and a secondary fear for others.
Fear of darkness (Myctophobia) – Why do humans fear the dark? Could it be instinctual or could it be just a fear of the unknown? In this case, we are again dealing with false evidence; however, what could be in the dark could be harmful to you if you 'feel' that it is. This is a primary fear for some and a secondary fear for others.
Fear of heights (Acrophobia) – Is this really fear of heights or fear of falling from those heights? This is a real fear and there is NOTHING false about it. If you do fall from a great height you probably will die or become severely injured. This ties this fear to fear of great pain and bodily harm and fear of death. It is a secondary fear because it depends on what you do with your perception of your balance and stability with your physical being.
Fear of people or social situations (Sociophobia) – Is this fear a real fear? It is if you fear what people will do to you to threaten your survival. This used to be considered a primary symptom in Asperger's Syndrome, however, A.S. is now being defined under the umbrella of Autism. This is not a real fear if it is based on what one 'thinks' and 'feels' will happen to them contrary to convincing evidence. Mostly, this is a secondary fear unless the person is convinced by hard evidence that interacting with others will threaten their self-survival.
Fear of flying (Aerophobia) – Again, is this a fear of flying in the clouds or a fear of falling from the clouds and being severely injured or dying? Thousands of flights occur every day without incident and most people get from point A to B without any problems. The probability of a safe flight is quite high, yet some still allay that fact with the fear that 'something will happen to them'. This is a secondary fear that feels powerful to some and means nothing to others.
Fear of open spaces (Agoraphobia) – Why would some fear open spaces? Does it hearken back to early humans who felt vulnerable to attack without trees or rocks to hide behind when other animals attacked? Or is it simply the feeling of being exposed to what you don't know is observing you? This is a secondary fear that is more based on false evidence that appears real. Shut-ins fear being out in the open and spend many years of their lives being secure in a shelter because it inherently 'feels' defensible.
Fear of thunder and lightning (Brontophobia) – Why do we fear the sound of thunder? Is it because of a pre-programmed fear of the unknown or is it learned behavior about a God hurling lightning bolts down on the wicked? Why do we fear lightning? Is it because we know that it might kill us or is it the flash of intense light that disrupts our normal experience? Again, is it because of early programming when humans saw lightning split a tree and having a real fear of what it might do to them or is it false evidence based on an internal perception of a deity inflicting punishment? Mostly this is a secondary fear that becomes a primary one when one gets struck by lightning.
Fear of confined spaces (Claustrophobia) – This is the opposite fear of Agoraphobia. Instead of fearing open spaces and being secure in closed quarters, a person seeks refuge from tight spaces by being in open spaces. They feel 'boxed in' and 'enclosed' and seek freedom at all costs. Is this fear based on the fact that tight spaces inhibit our movement or is it based on an internal perception of being in a casket upon our death for eternity and not being able to get out? This is definitely a secondary fear because it pre-supposes that being restricted in any way inhibits freedom. It is false evidence appearing real.
Not on this list are Fear of Failure and Fear of Success. Fear of Failure is 'believing' that you will not do what is necessary to be successful and that you will be rejected by others because you weren't 'good enough' somehow to be successful. Fear of Success is 'believing' that if you are successful, the end of your attempts at such and achieving your goals will cause others to reject you for being successful. The key ingredient here is the Fear of Rejection. Tony Robbins once made this distinction. Both FOF and FOS have their roots in FOR. They are both false evidence because it is a perception of how others will 'react' to you based on the results of your performance and NOT the content of your character.
As we can see, primary fears are 'believed' because they actually can cause us physical harm, whereas secondary fears make us 'believe' what 'might' happen regardless of the fact or the 'odds'  that it 'might not' happen! Mostly, fears ARE False Evidence Appearing Real but NOT always. Fear can be a useful and effective tool of self-survival when we take its 'feeling' seriously. The idea is to not let it rule our lives and cause us to stifle our growth, expansion and progress into fulfilling our Divine purposes in Divine order. Be ye therefore perfect! ~Dean A. Banks, D.D.
CD/DVD
WHAT IS GENIUS?
What is genius? By definition, genius is an exceptional and 'natural' capacity of intellect impressed with intelligence and ingenuity and expressed in creative and original work in science, art, music and humanities. It is the capacity to utilize a 'natural' and inherent insight to observe, collate and evaluate situations, circumstances, events, occurrences and the behaviors of others and to understand exactly what the original motivations and causes were that created these expressions. It acknowledges and accepts the observed 'truth' revealed by the senses.
Johann Wolfgang Von Goethe once said, "The first and last thing required of genius is the love of truth." It takes what appears to be a common and everyday occurrence and awakens us to the marvel underlying its manifestation. Goethe expressed this as follows:" It is the great triumph of genius to make the common appear novel."
Genius invigorates one's being with the confidence needed to succeed, even though it might face many challenges in the expression of being successful; take Dr. Stephen Hawking for example. He was told he would die years ago but his drive and determination to seek the truth of our existence literally kept him alive and 'successful'.
Goethe said, "Beware of dissipating your powers; strive constantly to concentrate them. Genius thinks it can do whatever it sees others doing, but it is sure to repent every ill-judged outlay." A genius implies that in of and as itself, it is special. However, the fact is that we are all special. We all have the capacity to embrace genius when we seek to be greater than we are.
True genius is in mastering the whims of the ego and allowing the guidance from the Spirit of God to fulfill the expectations of our inner desires and manifest our Divine purpose in Divine order. The following statement sums it up: "For a man to achieve all that is demanded of him he must regard himself as greater than he is." ~Johann Wolfgang Von Goethe.
Albert Einstein, the most recognizable embodiment of genius, once said, ""Everybody is a genius. But if you judge a fish by its ability to climb a tree, it will live its whole life believing that it is stupid." He also said, "Genius is 1% talent and 99% percent hard work." Furthermore, Einstein focused on what creates genius in all of us and that is the development and use of our imagination: "Imagination is more important than knowledge. For knowledge is limited to all we now know and understand, while imagination embraces the entire world, and all there ever will be to know and understand."
Through the development and freedom of our imagination, we can begin to observe external patterns and rhythms of the perceived dualistic reality and organize them into a workable model of universal impression and expression of all that exists. Einstein sought, through his genius, a Unified Field Theory (a unification of the General Theory of Relativity and Electromagnetism), or a Theory of Everything (explanation of all physical constants of nature without a basis of nature to be 'fields'), that he never found in his lifetime.
Genius always desires to go one step further in order to discover the truth. It requires us to be committed and to act upon that commitment in a 'timely' fashion. When we move toward the realization of our desire to 'know' and 'manifest' it, it moves towards us concurrently; not because it actually 'moves', but because our awareness opens up from its possibilities into its probabilities.
Once we make the decision to open ourselves up to a greater perspective, things begin to happen that we hadn't considered or even thought were possible. The secret to opening up to your inner genius is to start moving toward it NOW! Genius is fully actualized in being bold enough to trust in the Spirit of God and not get in the way of the manifestation of your Divine purpose being unfolded in Divine order.
Being a genius imbues many characteristics that are developed in you by making the choice to act on them at critical points in your life. Geniuses are NOT born, they are made as once stated by Dr. Alfred Barrious. He further stated that geniuses have 24 characteristics in common and each and every one of us can develop these traits in ourselves.
Make that step toward unfolding your inner genius as Goethe revealed in the following statement: "Until one is committed, there is hesitancy, the chance to draw back, always ineffectiveness. Concerning all acts of initiative and creation, there is one elementary truth the ignorance of which kills countless ideas and splendid plans: that the moment one definitely commits oneself, then providence moves too. All sorts of things occur to help one that would never otherwise have occurred. A whole stream of events issues from the decision, raising in one's favor all manner of unforeseen incidents, meetings and material assistance which no man could have dreamed would have come his way. Whatever you can do or dream you can, begin it. Boldness has genius, power and magic in it. Begin it now."  ~Dean A. Banks, D.D.
WHAT IS GRIEF?
What is grief? Technically, it is a sharp emotional and mental suffering or distress over an affliction, loss or painful regret. It is a reaction to the loss of something or someone that is close to you, resulting in physical, emotional, mental and even spiritual effects. It is ultimately an acceptance of what has been and a resistance to what is now; or should we say, living in the past and not living in the now. When the grief builds and grows daily it becomes chronic and a person begins to identify with this reactive state as being 'how it is' and that it will never change.
Grief is an ongoing reaction to loss and bereavement is a state of loss that lessens over time. When someone dies most of us bereave the loss of that person. When we internalize that loss and it begins to be a habit that we cannot shake we are suffering from chronic grief. But is there a way out? Most definitely! Elizabeth Kubler-Ross in her book, "On Death and Dying" revealed the five stages of learning how to live with the loss of someone or something close to you. The five stages are denial, anger, bargaining, depression and acceptance.
At first we deny the occurrence out of sheer lack of belief that it happened. When we are faced with the fact that we have to accept the facts, we sometimes get angry. Anger is a feeling that we haven't been treated fairly and why was this person or thing taken from us! It is a reaction from the ego that feels we need this person or thing to survive. We begin to bargain with God, our friends and family to deal with the loss. What can we do to change the occurrence or make it better? Next we fall into a depressive state where we realize that we are powerless to change the situation. Finally, we accept what has occurred and begin to re-construct our emotional belief system to deal with the facts.
This, at glance, appears to be a linear process. However, research has shown that it is cyclical as well. Some people start off at bargaining, go to acceptance and revert to denial for varied lengths of time. These stages are real and we, as individuals, deal with them in our own ways.
In order to accept what has happened we need to live in the now. Treat each and every day as a gift that we have been given and that it is up to us to do the best we can to shine forth our light and give to life. This helps the world and puts our egos in check. It provides a pattern of success that contributes to the mutual growth and expansion of our world AND us.
The first four stages involve getting over your ego and the last stage is accepting things how they are. It is truly the spiritual awareness that we can affect our world, but only a small portion of it. When we collectively apply our portions together, we can collectively affect our outer world. Ultimately, grief is a conscious choice and a subconscious reaction to someone's or something's passage through time. Life goes on, whether we want it to or not.
Accepting things as they are doesn't mean that we cannot change them in the future. We cannot change the past but we can reframe it. We can change our reactions to past events and teach ourselves to deal with them more effectively. By daily seeking the still small voice of God guiding and directing us to actualize our potential, we begin to accept His will in our lives and come to an understanding that we never really lose anything. We are always moving forward with the Divine purpose and in the Divine order. In this realization, grief gradually disappears because your life becomes more spirit-based than ego-based. ~Dean A. Banks, D.D.
WHATIS LIFE?
What is life? According to the textbook definitions life is "the condition that distinguishes organisms from inorganic objects and dead organisms, being manifested by growth through metabolism, reproduction, and the power of adaptation to environment through changes originating internally. It is the sum of the distinguishing phenomena of organisms, especially metabolism, growth, reproduction, and adaptation to environment. The animate existence or period of animate existence of an individual: to risk one's life; a short life and a merry one. A corresponding state, existence, or principle of existence conceived of as belonging to the soul: eternal life. The general or universal condition of human existence: Too bad, but life is like that" [dictionary.com]. But what are the distinguishing characteristics that make life 'life?
Life is organic, animate, metamorphosizing, reproducing and adaptive to its environment by internal changes in order to survive. It is in a dynamic and ever-changing state of existence and not in stasis. Life has an inherent consciousness that moves towards growth and expansion and not stagnation and reduction. Life is ALWAYS blooming outward and reaching toward the source of its existence (e.g. a seed-sprout pushing through the soil toward the sunlight where it grows and flowers) where death is ALWAYS moving in the other direction.
Are you seeking life or death? Are you moving to become the most loving, giving and sharing individual you can become? Are you moving towards life or death? Death is a state where you inner spirit no longer resides as your consciousness in your body as a living soul. It is a state where the body can no longer sustain itself with physical life because the consciousness that determined the drive for life's growth and expansion is no longer present. But where did it go? Did it simply just fizzle out of existence? Or did it integrate into the dark matter and energy of the omniverse? Since there is no effective way of measuring this we have to surmise where it went by using the laws of the physical universe known as Physics.
The Law of the Conservation of Energy states "that the total energy of an isolated system cannot change—it is said to be conserved over time. Energy cannot be created or destroyed, but can change form; for instance, chemical energy can be converted to kinetic energy. A consequence of the law of conservation of energy is that a perpetual motion machine of the first kind cannot exist. That is to say, no system without an external energy supply can deliver an unlimited amount of energy to its surroundings" [Wikipedia.com]. If this is true, then the energy of consciousness (the aggregate of electro-chemical conversions to kinetic energy) that was inextricably tied to your physical body never dies but simply changes form. In that sense, there is no death but an 'exchange' in the expression of the form in which the energy is expressed. Is life after death possible? It all depends on how you define life and death.
The spirit within you never dies; it centers all of existence and your mind or consciousness (energy) 'refolds' back into the 'ether' of dark matter and dark energy because it CANNOT be created or destroyed! Inanimate objects and animate life 'unfold' from dark matter and dark energy just like the sprout unfolds from the seed when the external conditions are conducive to its growth and expansion. That same energy that unfolds 'refolds' back into from whence it came when its physical existence has been exhausted. Life goes on because the consciousness of you is eternal.
We live in an omniverse of energy exchange ad infinitum. Be secure in the thought that just who you are is beyond your physical limitations. Know that the Divine is always there within offering Divine love; you just have to recognize it, accept it and share it. Sound too easy? That's why so many don't live in it because they 'feel' it has to be more complicated than that to be valid. Someday they will realize just how selfish and wrong that thought is; hopefully, it won't be after they refold. ~Dean A. Banks, D.D.