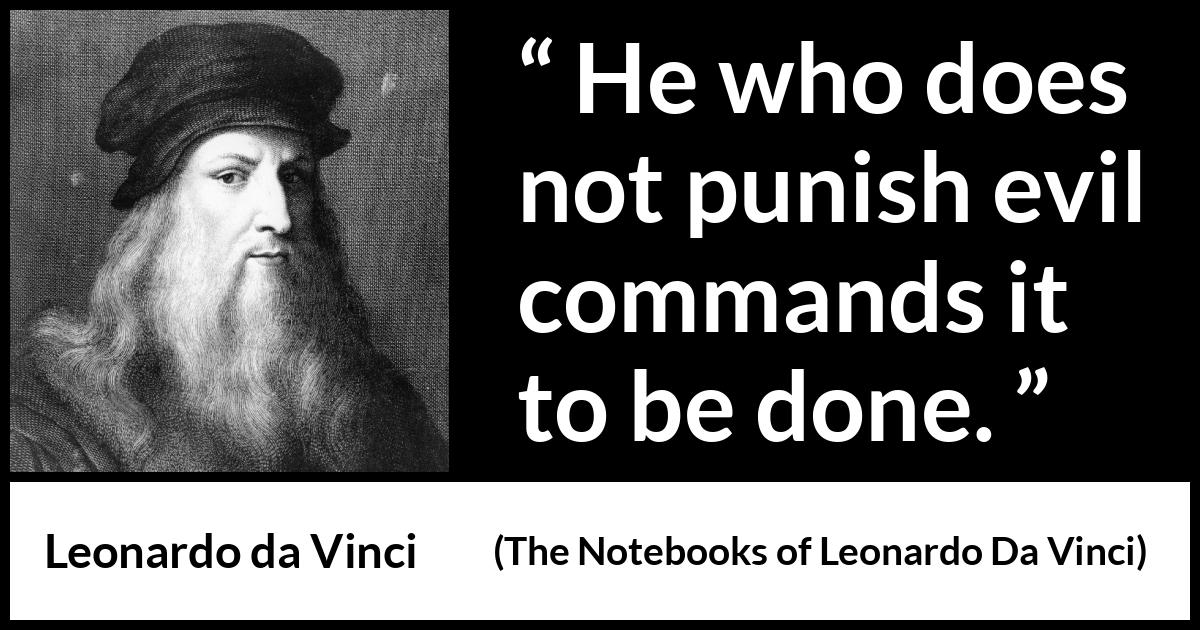 THE BEST OR THE REST?

Are you expecting the best, or are you expecting the rest? What does this mean? Is any form of expectation being selfish? Or is the right kind of expectation what is required to co-create our realities? When we expect the best we have to decide the following: Is it what is best for us or is it what is best for all concerned? The best is defined as being of the highest quality, excellence, or the most advantageous. But advantageous to whom? Oneself or everyone?
When we learn how to share Divine love effectively we learn that what we desire the most within we experience when we give it away to others. We seek the best in our world by helping others experience the best in their lives. Expecting the best for all concerned IS the sharing of Divine love.
But what about the rest? The rest in this context would be the balance, remainder or what is left over after you perform an act of kindness toward another being. Do you share love with someone 'expecting' their love in return? Do you perform acts of kindness toward others to receive recognition or acclaim from others?
Are you sharing love because you are expecting to get 'something' back for your 'divine' efforts? Yeshua pointed this out when he said that those who pray in public already have their reward. When you expect the 'rest' you are acting from the ego and NOT the Spirit of God. Yeshua said to pray in your closet, one on one with the Divine, and you will be blessed with the 'best'. The best is an understanding of how to share Divine love with all of creation.
Expecting the best to occur for all is co-creating Divine love in your corner of the omniverse. This creates a ripple effect which spreads Divine love to every corner of the omniverse. Expecting the 'rest' creates a restriction of Divine love that is known as selfishness. It is the 'me' factor. What's in it for me? How do my actions benefit me and me alone? Why aren't people looking to me for the correct answers?
Anytime we restrict the flow of Divine love into a selfish flow of energy we are co-creating experiences that will teach us that we aren't all that. If we continually experience these results we are not truly living from the Spirit of God; for in living in Divine love we completely trust in the Divine to light our paths and guide us into beautiful experiences filled with complete and utter fulfillment.
Expectation is the process by which we manifest our desires into reality; whether expecting the best or the rest. Our true Divine desires are directly from the Divine; they are the seeds of greatness planted in our hearts. Our false ego desires, or yearnings, are temporal in nature and geared toward self-satisfaction only.
Expectation of Divine desires is a good thing; expectation of selfish yearnings is not. The Buddha taught the difference between Divine 'expectations' and ego 'expectations'; yet many have misunderstood his teachings as saying that all expectations are bad.
When you 'expect' the sharing of Divine love and live in Divine order fulfilling your Divine purpose you are, in essence, living in Divine 'allowance'. When you expect the accolades, recognition and reciprocation of others you are, in essence, living in the ego's 'resistance'. Your fulfillment is based on what others have to say and not what the Divine has freely given to you in your heart through Divine grace.
Understand the separation of expectation into the realms of allowance and resistance by integrating your perceptions into what is the best for ALL concerned. This way, you limit the ego's yearnings for control, domination and manipulation of others into recognizing and revering itself.
Put the focus on what leads to the growth and expansion of all and you will be sharing Divine love and co-creating a reality in which you will prosper along with others. Expect health, wealth, prosperity and abundance for ALL and it will be yours as well. It is in what you project into your corner of the omniverse that affects all else. When you learn this and live it, you begin to see that not only are we all connected, but our expectation of Divine love is the key to allowing it to define our very lives. ~Dean A. Banks, D.D.
SITE HOSTING
THE WORLD ACCORDING TO ROGER
VIDEOS
SERVICE IN PRAYER
Elizabeth and I would like to invite you all to our site 'Service In Prayer'. For many months we have been led to offer a way for our online friends to have a forum to share our prayer needs with each other.
The purpose of this website is to connect with one another and share our needs for healing in whatever areas we feel we need. Please visit the website or go to the Facebook forum to post any public prayers on the Wall or PM us for private prayers.
We will pray for you or help you to find Prayer Partners to assist you in healing and realization of your Divine purpose and the unfolding of it in Divine order.
Thank you all for your support, kindness and for blessing us with your ongoing friendship. Peace and blessings to all of you and your families! ~Dean A. Banks, D.D.
OUR PAST ISSUES
Did you miss any of the issues of The Spirituality Post Daily? If so, following are the links to each and every day for you to peruse. Please visit our advertisers and help us to keep going in our service to the spiritual community of souls who long for a greater spiritual perspective on life. God bless you and your families! ~Dean A. Banks, D.D.
SPIRITUALITY GUIDANCE
What is the Spirituality Guidance Channel? SGC is a video portal designed to introduce spiritually inclined individuals to be exposed to spiritual videos, radio, teachers, music, art, books, resources and links from a selected group of teachers and requests from viewers. Each featured coach/teacher will have their own page highlighting any videos, audios, websites or printed material they have produced. This portal will be regularly promoted on the Internet through social networking and targeted marketing channels. Please visit the website at the following address:

http://www.spiritualityguidance.com and email me at webproducer@hotmail.com with any suggestions, links or materials. Thank you for your most courteous participation in this project. I welcome your input. ~Dean A. Banks, D.D.
OUR SERVICES DELAWARE
Please visit our websites and send them to anyone you think would need our services. If you are out of our area (Northern Delaware) and know someone in our area, please forward this flyer onto them. We are available for work over the next few months, so please let us know as soon as possible. ~Liz & Dean
Liz:
http://www.banksnet.com/sittingservices
http://www.elizabethmaymusic.com/
Dean:
http://www.banksnet.com/
http://www.banksnet.com/portal
http://www.spiritualityguidance.com/
~Dean A. Banks, D.D.
CD/DVD
EBOOKS
THE FOUR MAIN
ASPECTS OF HUMANITY
My new eBook is a treatise about the four main aspects of humanity. The physical, emotional, mental and spiritual aspects reveal our whole being and how we integrate into our environment. The degree to which we understand each aspect is how it will affect our being as a whole.
It has been observed by many philosophers that humans, over the course of history, have displayed many different types of behaviors. These aggregate behaviors constitute our humanity. What is humanity? It is the collective behavioral expressions of all human beings. Whether the behavior is considered bad or good, all of these expressions represent different aspects of human behavior. Aspects are qualities or characteristics of human behavior. They are based on observations of those with different perspectives. Perspectives are conclusions based on one's viewpoint of an event, circumstance or occurrence. Viewpoints are a result of one's individual internal chemistry and stimulus-response learning that occurs in a person's external surroundings. The old argument of Heredity vs. Environment comes to mind where observers argue which one determines how we act. Both heredity and environment play significant roles in human behavior.
What are the aspects of humanity? They are the physical, emotional, mental and spiritual expressions or behaviors of humankind. Physical aspects represent the human body and its chemistry. We need physical sustenance in order to survive. We need air to breathe, water to drink, food to fuel our growth and exercise to provide the maintenance of our bodies. If we deprive, restrict or ignore the physical needs of our bodies, our bodies respond with chemical reactions that affect other aspects of our beings.
The physical, emotional, mental and spiritual aspects of humanity are always stimulating our brains with a cornucopia of stimulus. How we react to this stimulus is how it will affect us. Choose to pro-act by understanding that your perceptions are just copies of reality and NOT reality. We all have the capability to become better than we are by educating ourselves with the collective knowledge of all aspects of humanity. ~Dean A. Banks, D.D.
OUR PODCASTERS
by Dean A. Banks, D.D.
Currently Bobby Hinkle, Elizabeth May Sutor and Dean A. Banks, D.D. have uploaded podcasts. Robert Yarbrough will be added soon. Just click on the podcasters placards below and click on the Podcast title. Currently there are five podcasts on Bobby Hinkle's page, one on Elizabeth Sutor's page and nine on Dean A. Banks, D.D.'s page. Stay tuned for more! Thank you for choosing us!
What is the Spirituality Guidance Channel? SGC is a video portal designed to introduce spiritually inclined individuals to be exposed to spiritual videos, radio, teachers, music, art, books, resources and links from a selected group of teachers and requests from viewers. Each featured coach/teacher will have their own page highlighting any videos, audios, websites or printed material they have produced. This portal will be regularly promoted on the Internet through social networking and targeted marketing channels. Please visit the website at the following address:
http://www.spiritualityguidance.com and email me at webproducer@hotmail.com with any suggestions, links or materials. Thank you for your most courteous participation in this project. I welcome your input. ~Dean A. Banks, D.D.
SUNDAY MORNING SERVICE WITH
DR. DEAN A. BANKS, D.D.
Welcome to our new Sunday Morning Service by Dr. Dean A. Banks, D.D.
Every week Dr. Dean will be engaging subjects that are pertinent to your growth and expansion into recognition of; respect to; and communication with your inner spirit.
Please feel free to comment or suggest topics for review. May the Divine always bless you and your families! ~Dean A. Banks, D.D.
CD/DVD
SPIRITUAL BOOKS
THE CHARACTER OF EVIL
According to many cultures, the negative being known as the Devil has many characteristics. He is identified mostly as a male type of being who is a liar, a tempter, a thief, an adversary, a murderer, a sower of discord and a destroyer of all that is good. He is further described as cunning, deceitful, totally evil, wicked, cowardly, without principles, rebellious, fierce, cruel and proud.
In Christianity, the devil, or Satan (Lucifer), can be further described in the following manner: He was created by God, and not equal to God (Prov 16:4); defies God and despises truth (John 8:44); was given limited power (Job 1:8-12); commands a hierarchy of demons (Eph. 6:10-12); masquerades as "an angel of light (2 Cor. 11:14-15); came to steal, kill and destroy (John 10:10); lost access to faithful, redeemed Christians (John 10:2-15, Gal. 2:20, 1 John 4:4); rules the masses outside God's protection (Eph. 2:1-3); tries to hide the actual truth about our God (2 Cor. 4:3-4); twists scriptures to fit his purposes (Gen. 3:1-5); offers counterfeit promises he can't fulfill (Gen. 3:4-5); always seeks an "opportune time" to tempt us (Luke 4:13). The devil has strategies to fool us into believing we are doing 'God's work', when in fact, we are following the dictums of his influence through our own egos. These strategies are temptation, lies & half-truths, deception, intimidation, fear, theft and murder.
If we want to make an acronym of the Devil, we could make it to help understand his characteristics more fully: The Devil is Deceitful, Evil, Vain, Iniquitous and a Liar.
The Devil is Deceitful by using 'turnarounds' and trying to make us think that evil is good and good is evil. He makes it a pleasure to seek out what is wrong for us and others and makes it glamorous. He lures us in with his trap of hedonism to trick us into obeying his purpose without us even realizing it.
The Devil is Evil and immoral because good is his adversary. He wants everyone to be like him because he has fallen from the grace of God. All to prove to his ego that he was right and God was wrong. Fat chance in that happening!
The Devil is Vain and has no real value to anyone unless they be led by their own egos and hedonistic desires. The reward for courting evil is death. Death to the inner growth and expansion of all. His vanity is in the fact that he wants us to fail like he did!
The Devil is Iniquitous because he chooses to live outside of the law of God. He uses the ignorance of others to convince them of his veracity and hides his violations of the law from scrutiny as much as he can. He revels in injustice and uses the systems of the world to profit the ruthless leaders and aspirants of leadership. He operates in unfairness by appearing to be righteous to all humans but within he is full of hypocrisy and iniquity (Matt. 23:28).
The Devil is a Liar and falsifier of the truth. He uses existing conditions to paint an alternative explanation and distract others from seeing what he is really doing. He promises the best to all by stating worthless platitudes and delivering the worst to reinforce those unscrupulous demons that are under his control. He speaks in his native language of lies and always seems plausible. The fact is that the Devil has NOTHING to do with the truth. There is no truth in him and there never will be. However, he will use whatever mechanism available to distract and convince others of his veracity.
Now, looking at the characteristics of the Devil outlined above, let's look at the current field of Presidential candidates. Who is being deceitful? Obama? Romney? Romney invented the forerunner to the Affordable Care Act now known as Obamacare. Now Romney denies what it did for the state of Massachusetts when he was Governor. Who is being deceitful here?
Who here is evil? Obama has visited many religions and confesses to be a Christian, yet the conservative media does everything in their power to convince their conservative constituency that he is a Muslim. And so what if he was? The last time I looked, being a Judeo-Christian was not a pre-requisite for becoming President. Now Romney is a Mormon. Mormonism is satanic at best. They teach that Jesus's brother was Satan himself. They teach that Elohim came down from Kolob and impregnated Mary with Jesus. All of this was made up by the rapist, racist and murderer named Joseph Smith; Romney's spiritual leader.
Who here is being vain? Obama worked his way through his education and then went into the community to serve others. What did Romney do? He got a draft deferment from his church to go to war torn France and save souls to Mormonism. He elevated his own self worth to the point where he used his inherited assets to build an empire. And what's wrong with that? Nothing as long as you didn't do it off of the backs of others and claim it was you who did it; time and time again Willard has done this!
Willard is iniquitous because he has lived outside of the law using the tax code to his advantage while closing down businesses and shipping their operations over to China and making millions in the process. Has Obama done this? Or has he fought for the sanctity of the middle class worker and small business person? Ask Joe Biden; he definitely knows!
Just like the Devil paints an alternative picture of reality, Romney does the same thing. He is a liar and is continuously using partialities of what Obama says to prove the point of his undermining and wicked agenda to hand this country back over to the rich who have screwed us all along. Romney, like Ryan, believes his own lies. Willard took advantage of the system just like Ryan did when his father died and Social Security put him through college. Instead of being grateful for this, he turns his back on his church and his constituency and crafts a budget plan that refuses that same opportunity to others.

Romney and Ryan are tempting others to follow the path of austerity which has been proven NOT to work. They are selling us a bill of goods that only THEY and their rich buddies can cash in on. They spout lies and half-truths to convince their constituency that they are truthful and honest. They use deception by quoting only part of what the POTUS says. They generate fear and intimidation by talking about what 'could' happen instead of what is 'going' to happen as a result of their austerity agenda. Romney has stolen from this country through tax avoidance and John McCain knows this! He saw Romney's tax returns for the past 22 years! If Romney is elected he will be responsible for the murder of many people in this world through acts of war.
Why did he announce his VP choice in front of a warship? To subliminally let you know his hidden agenda and make it palatable for you when the time comes to defend America. The bottom line is that Romney and Ryan are agents for the Devil himself. They court the devilish practices that have gotten us into this financial mess in the first place and they are singing the same old song that we sung going over the cliff in the Bush era. Please don't be fooled by the devilish ploy they are trying to sell you.
Rise above the deceit, the evil, the vanity, the iniquitous behavior and the lies that they perpetrate on all of us. See through their veil of confusion and re-elect the team that has been on the side of the middle class. Cast a vote for sanity and peace. Vote Obama/Biden in November.
Cast out the devils in the Republican caucuses and elect a Democratic Congress. Let's move forward into a progressive future where we all pay our fair share and we all respect each other for our God given abilities.
Cast down the evil ones and let them gnash their teeth at each other in the Lake of Fire. Peace and blessings to all of you who love the truth and choose to live in love and respect for all of humankind. ~Dean A. Banks, D.D.
THE EXPRESSION OF
DIVINE LOVE
The expression of Divine love through us can be channeled by us in many ways. Our very existence is the expression of Divine love.
How we channel that Divine love is either manifested by our mind-heartset as faith in the Divine to manifest beauty in Divine order or fear of what 'may' happen.
Our 'energy' is Divine love and since we are co-creators with the Divine we can either follow thoughts, beliefs and feelings that project Divine love (through faith) or follow thoughts, beliefs and feelings that reject Divine love (through fear). ~Dean A. Banks, D.D.
When you get up each morning do you tell yourself that there is time to get the things done that you want to do? Do you procrastinate important steps in your life because you assure yourself that you have time? Do you say, "Why do today what I can put off until tomorrow?"
We have an illusion of time and that we are somehow in control of the perception of it. In Steve Winwood's song "The Finer Things" we see just where we experience the illusion of time. While we 'have' the time we need to 'go out and feel everything'. As Winwood says 'time is a river rolling into nowhere'. Where is nowhere? Is it just a construct of something we don't understand? Winwood then says "We must live while we can and we'll drink our cup of laughter."
We all choose to experience life as we see it and have the opportunities to live, laugh and love. Do we experience the finer things of life? Do we choose to seek them or do we feel that they are 'separate' from us? Are they just dreams or can we make them reality? Winwood states that "the finer things keep shining through, the way my soul gets lost in you". When we get lost in the love of another we truly experience the 'finer things' in life. We feel them inside and know "the golden dance life could be."
We experience the joy, peace, understanding and love that we have in our connection with all of life. Experience the 'finer things' in life by letting go of any and all 'beliefs' that constrict your full experience of the joys of life. Be the divine being you are and come to know that the finer things are there with you right now; deep inside of you when you 'connect' with whom and what you truly are. ~Dean A. Banks, D.D.
WEATHER
VIDEOS
SPIRITUAL BOOKS
DONATIONS
CD/DVD
THE CHOICE IS CLEAR

When you live from the truth of your inner self you are living in Divine love blessing you with health, wealth, prosperity and abundance.
When you live from the yearnings of your ego you worry about disease and infirmity, selfishness and doubt, fear over faith and the acceptance of lack and limitation as the way it is.
The choice is clear! What choice are you making? ~Dean A. Banks, D.D.
WELCOME TO TSP DAILY!
We are so pleased with the success of The Spirituality Post Weekly Online Magazine, The Spirituality Post Daily and The Spirituality Guidance Sunday Morning Service that we have now combined them into a daily online magazine for those involved in Spirituality. Every weekday and weekend we will be featuring the writings and sayings of Dr. Dean A. Banks, D.D. Please come and visit us every day to receive inspiration, guidance and opinion on spiritual and political matters. We would like to thank you all for your support and dedication to the writings and sayings that we feature. May God bless all of you and your families now and evermore! ~Dean A. Banks, D.D.
THE END OF THE WORLD?
In honor of all of the wacked out preachers who predict the end of the world and how we must prepare for the supposed last day of the earth as we know it, I decided to bring forth the facts and evaluate 'The Rapture'. Rapture means a state of ecstatic joy or delight; a joyful ecstasy. In Buddhism rapture is the Pali word Piti. Piti is a very specific joy associated with a state of deep tranquility. In the Christian belief system it is the carrying of a person to another place or sphere of existence; in other words, heaven. But is this belief scripturally sound? Are the references to 'The Rapture' figurative or literal? Or were they just a means to keep people focused on righteous behavior instead of the grace of God?
The first reference to 'The Rapture' in the NT is in Matthew: But of that day and hour knoweth no man, no, not the angels of heaven, but my Father only (Mat 24:36). But as the days of Noe (Noah) were, so shall also the coming of the Son of man be (Mat 24:37). For as in the days that were before the flood they were eating and drinking, marrying and giving in marriage, until the day that Noe (Noah) entered into the ark (Mat 24:38). And knew not until the flood came, and took them all away; so shall also the coming of the Son of man be (Mat 24:39). Then shall two be in the field; the one shall be taken, and the other left (Mat 24:40). Two women shall be grinding at the mill; the one shall be taken, and the other left (Mat 24:41). Watch therefore: for ye know not what hour your Lord doth come (Mat 24:42). But know this, that if the good man of the house had known in what watch the thief would come, he would have watched, and would not have suffered his house to be broken up (Mat 24:43). Therefore be ye also ready: for in such an hour as ye think not the Son of man cometh (Mat 24:44). Who then is a faithful and wise servant, whom his lord hath made ruler over his household, to give them meat in due season? (Mat 24:45). Blessed is that servant, whom his lord when he cometh shall find so doing (Mat 24:46).
In this passage emphasis is put on the fact that no man or angel knows when this 'event' will occur. The warnings came for the people during Noah's time yet they failed to heed them and were caught off guard by the flood. Is the coming of the Son of man literal or figurative? Will people literally be snatched away from each other? Again it is stated that we will NOT know the hour. If we did know, wouldn't we be watchful and righteous? A faithful and wise person is one whom the Lord makes ruler over his own spirit; one whom God meets his needs. One who controls the needs, wants, desires and expectations of the ego over the presence, knowledge, power and creativity of the Spirit of God. In this so-called 'Rapture', we are blessed when we actualize our purpose in fulfilling the desires which God has planted in our hearts. This is what makes us a faithful and wise servant.
The second reference to 'The Rapture' in the NT is in Paul's letter to the Thessalonians: For this we say unto you by the word of the Lord, that we which are alive and remain unto the coming of the Lord shall not prevent them which are asleep (1Th 4:15). For the Lord himself shall descend from heaven with a shout, with the voice of the archangel, and with the trump of God: and the dead in Christ shall rise first: (1Th 4:16). Then we which are alive and remain shall be caught up together with them in the clouds, to meet the Lord in the air: and so shall we ever be with the Lord (1Th 4:17).
Is this a literal or figurative reference? Let's consider the source. In several instances the words of Paul are contradictory to the words and behaviors of Jesus. Yet, the Christian religion exalts the words of Paul as being 'gospel'. Paul's eloquence in writing is unparalleled. His deep emotional commitment to the revelations of Jesus is most astounding yet he usually manages to put his own 'twist' on things. Are we literally going to be 'raptured' in the air and up in the clouds? Or are we simply going to understand the ways of selfishness enough to turn them over to the Spirit of God? Are the dead in their graves going to rise up and walk again? Or are the dead in 'spirit' going to awaken to the needs, wants, desires and expectations of others as they are revealed through their Divine purpose?
I have raised these questions for you to decide. From the evidence I have discerned that this 'Rapture' is more figurative than literal. When we 'grow up' in our faith we stop trying to sensationalize and predict what Christ has said we will not know. We don't spend millions on handouts, billboards, bus wraps and press coverage to gain the attention of non-believers. We simply live in a state of trusting God to bless us with the grace he has promised us. We allow His Spirit to guide our lives into health, wealth, prosperity and abundance. And aren't these states worthy of our rapture? ~Dean A. Banks, D.D.
http://en.wikipedia.org/wiki/Rapture
What is the Rapture? Is it an invention to keep the people in line? Or is it scripturally valid? You decide.
THE END OF THE WORLD:
REVISITED?
Some have sincerely voiced their concerns over the recent calamities occurring in the world. I have heard from others the following: It's what Nostradamus said; it's the Revelation; it's the Mayan prophecy of 2012. According to some scholars, the Earth will come to an end December 21, 2012. Hogwash!!!
The Earth will come into alignment with the galactic plane which occurs every 26,000 years. For 8 minutes total, we will receive a greater than average pull for the Super Massive Black Hole at the center of our Milky Way Galaxy. After the 8 minutes of excessive pull, this is what will happen: the earth just keep doing what it has been doing for millions of years before we graced it with our presence.
We, as a civilization, have become so comfortable in our arrogance of our supposed dominion over the earth. Here's a FACT; the earth survived much longer than we have even existed. We have been around for about 10,000 years give or take a few thousand years. Yet, in our 'dominion' over the earth we have gutted, raped and pillaged it as well as utilized its natural order to grow and expand. We have used and abused our Mother Earth to the point that it has reacted with changes that we simply don't want to face.
Yet, it existed and SURVIVED through many cataclysmic changes before we even existed on this planet. What does that say? To me, no matter what 'prophecies', 'predictions' or 'conclusions' that anyone claims are transpiring are not as valid as the scientific research that reveals our current dilemma of climate change. Our perspective of the timeline of this earth is like comparing a step to walking around the globe several thousand times. We have been here for a small slice of the time as the earth has existed.
Yet when faced with the FACTS supporting climate change ('global warming') many deny the facts in favor of a myopic viewpoint that supports human arrogance. The collective egos of the nay-sayers reinforce and supply the corporate news media to reveal to us what 'they' want us to know and NOT what the facts are.
Be the being that you were created to be and think for yourself. Gather the facts, research the facts and come to informed decisions based on the facts. Don't buy into someone else's conclusions based on 'their' facts. Use the brain that God has given you and THINK! If what you think about confuses you or makes you feel uncomfortable then ask God to guide your steps and lead you to the truth. His infinite spirit always points the way to the best solution for all concerned. But some will still live in fear and deny the truth that is being revealed all around them.
Many people talk about the end times; whether it be the Mayan Calendar misreading or the Christian 'second coming'. They will instill fear in many by asking the same old questions. Are your bags packed? Have you gotten your house in order? Do you need to bring cash, a change of clothes or your toothbrush? What are they referring to? The Rapture, of course. The Christian myth that is repeatedly perpetrated by so-called Biblical scholars. There is reference to such an occurrence as an allegory in the Bible but not an actual occurrence. Yet, how many preachers over the past 500 years have predicted the end of the world?
Eschatology is pure crap! It is the hope of some believers that God will recognize them for their righteous and pious behavior and elevate them above the 'evil' doers. It does not accept the fact that the Spirit of God is within EVERYONE. It uses separation and division to justify self-righteousness.
And why would God take rotted corpses out of the graves? It sounds like a bad Roger Corman movie about zombies. And what about those righteous who were cremated? Will the winds gather their ashes and reassemble them for their piety? Hardly. There comes a time in any belief system where the believers need to GROW UP and stop telling others from their self-constructed pulpit of ignorance what God is going to do to you when you don't fear and obey Him. Believers need to grow up from being a child in their belief systems and embrace the love of God as revealed to their inner spirit.
The true rite of passage is when you make the transition from self-righteousness into recognizing the presence of the Spirit of God within everyone and extending love to all. This way the world of the ego comes to an end and the acceptance of God's love reigns supreme.
Those who feel we should do nothing to respect our planet because of a belief in this 'second coming' are forgetting about those who realize that they are full of B.S. I'll say it again! Eschatology is a total and complete lie! It was set up by church doctrine to instill fear and maintain control over the masses.
We have been given the gift of this warm, beautiful planet and it is our responsibility to maintain it, love it and keep it clean. Those who choose to be lazy about this because of what some book says written over 2000 years ago are foolish indeed. I have one thing to say to them: Grow up!
Don't be a fan of eschatology. It is an egotistical assessment of naturally occurring events that have occurred over the course of the history of this planet. It sells books and movies and keeps people living in fear. Live and let live and promote growth and expansion from the singularity projection of spirit into the dualistic reflection of perception. Be perfect as God has created you to and listen to the still small voice of guidance to learn the truth, know the truth and live the truth. ~Dean A. Banks, D.D.
End times, end of days, the Rapture, Mayan Calendar, December 21, 2012, galactic alignment, dead in Christ shall rise, Eschatology, living in fear, human genocide
Are we coming to the end of the world? Will our existence be wiped out this December 21, 2012? Will Christians soon be seeing an image of Jesus in the air coming to raise the dead? Will we cease to exist as the human race? Ask me these questions on December 22, 2012; or simply, read this article.
CD/DVD
THE FIELD OF SEPARATION
Separation is the field in which the ego plays. Without good and bad, black and white and higher and lower, the ego has NO power to influence our decisions. The ego has three levels of power that it uses to manage our self-survival at all costs: control, domination and manipulation.
What is control? It is a perception that we need to restrain or direct someone or something to manifest our desired result because there are too many variables that could change our desired outcome. It is the first level of the ego's expressed power that sneaks in under the guise of self-survival.
The next level of the ego's expressed power is to dominate someone or something in order to manage their behaviors to ensure our desired outcome. What is domination? It is the state where we decide that we have the knowledge to rule over or govern events, circumstances, situations, occurrences and people. We feel that we have more value than someone else and we now begin to feel we are superior to others. This mindset leads to the next level of the ego's expressed power; manipulation.
Manipulation is the state where we feel we have superior knowledge and understanding. As a result, we feel we have the right to skillfully manage and influence the thoughts, beliefs, words, actions and behaviors of others by supplying them with the information we need for them to fulfill our desired outcome. It is where our agenda is more important than the truth.
The ego now has reinforced itself enough to where it looks to itself as the master of its own destiny; it becomes its own God. How many successful people and governmental leaders have you seen that exemplify these characteristics? The world is full of people that are full of themselves and feel they have 'THE' way for everyone to live in order to fulfill their selfish desires.
Stop placating the selfish desires of the ego and move towards Oneness with the Spirit of God within. Stop feeling threatened by everything that occurs in your environment! Each and every time that you doubt, worry about or fear the outcome of events, circumstances, situations, occurrences and the behaviors of people, you give an energy boost to your ego. By choosing 'the dark side' you are giving your true power away to a construct of your being that has one job and one job alone; your self-survival!
It is not the be all and end all of your whole life. It is an integral part of it that you need to protect yourself from expressions in your environment that could 'potentially' harm you; not 'definitely' harm you! Trusting completely in the Spirit of God to unfold your Divine purpose in Divine order is the best way to check the ego's perceived ability to control, dominate and manipulate everything in your environment.
It naturally occurs when you make the time each and every day to go within in deep meditation to commune with the Divine. Without these regular and consistent 'dates with the Divine' we naturally feel overcome with the stresses of the world. Develop your romance with your Creator each and every day. Look forward to those times of divine communication and they will bathe you with the Divine perspective that what you 'cannot' control is the greatest blessing of all. ~Dean A. Banks, D.D.
THE HISTORY OF DESIRE
We hear time and time again how we need to free ourselves from desire. We are told that in order to align with the Divine we need to let all desire go. Most of this came from the teachings of the Buddha, but was this his original teaching? Was the 'stain' of desire the very thing we need to let go in order to know the Divine? Or was it misinterpreted by followers down through the ages?
In his article on Desire, Prabhuji Ramakrishnananda, he states the following: "According to Augustine of Hippo (354 – 430 CE), the origin of desire is found in man's disobedience to the law of God. We may read in his famed work De Civitate Dei, or The City of God, book XIII, chapter 13: "He rejoiced in his own freedom to act perversely and disdained the service of God. Therefore he was deprived of the obedient service that the body had until then rendered to him." Just as man disregards the will of God, the body ignores the needs of the soul. In the same way that the human being is separated, disconnected from the divine will, the mind and the body develop desires which are in conflict with the interests of the soul. As is mentioned in the New Testament, in Galatians (5:17) "Because the desire of the flesh is against the Spirit and that of the Spirit is against the flesh; and these are opposed to each other, so that you cannot do what you want."" To read more of this click the following link.
In the treatise on the Philosophy of Desire in Wikipedia.com it states the following: "In philosophy, desire has been identified as a philosophical problem since Antiquity. In Plato's The Republic, Socrates argues that individual desires must be postponed in the name of the higher ideal. Within the teachings of Buddhism, craving is thought to be the cause of all suffering. By eliminating craving, a person can attain ultimate happiness, or Nirvana. While on the path to liberation, a practitioner is advised to "generate desire" for skillful ends".
Desire as a verb is defined as, "desire (v.) early 13c., from Old French desirrer (12c.) "wish, desire, long for," from Latin desiderare "long for, wish for; demand, expect," original sense perhaps "await what the stars will bring," from the phrase de sidere "from the stars," from sidus (genitive sideris) "heavenly body, star, constellation" (but see consider). Related: Desired; desiring." And as a noun: "desire (n.) c.1300, from Old French desir, from desirer (see desire (v.)); sense of "lust" is first recorded mid-14c."
Buddha referred to what we now call desire as a craving; a yearning for something outside of ourselves in order to make us feel complete. It comes from the word "Taṇhā (Pāli; Sanskrit: tṛṣṇā, also trishna) literally means "thirst," and is commonly translated as craving or desire." In the Greek translation of human 'cravings' and 'yearnings' we see the word, 'orexis', which means 'appetite'; a implied physical state that controls you until you fulfill obtaining the object of the appetite.
After the formation of the Catholic Church the word desire literally meant, (de – of) (sire – the Father). It meant that desires that you felt in your heart were 'of the Father'; not cravings or yearnings. It wasn't until the 15th Century that the word came to mean 'lustful cravings' in the Catholic Church. From that point on, many people have firmly believed that desire is something that is to be considered 'bad'. In fact, the Therevada monks, the one's closest to the Buddha, were charged by him to 'generate desire' for 'skillful ends'. This reveals that there is a distinct difference between 'cravings' and 'yearnings' and true Divine 'desires'.
Now in Galations 5:17, the Aramaic translation was made into the Greek and then into the Latin years later. The Aramaic translation literally reads, "For the flesh craves anything that opposes The Spirit and The Spirit craves whatever opposes the flesh, and they both are contrary one to another, lest you would be doing whatever you want" (Aramaic Bible in Plain English (©2010)). If you notice, the word is 'crave' and not 'desire'. The verse illustrates the ongoing contraposition to the cravings and yearnings of the ego and the Divine desires of the spirit. It is like the Buddha identified as cravings and yearnings but NOT what the word desire means. It was the later Buddhist sect of the Mahayanas that misinterpreted the meaning of desire with the meaning of craving.
Now, why would the Catholic Church change and bastardize the meaning of the word desire? What advantage would it have for the priests and leaders of the Catholic Church? It is simple. The most natural craving and yearning for humans is the drive for the sexual act of reproduction. It blinds one to their morals, it makes people do things that they would not normally do and it is contrary to what the Catholic Church had been teaching for years. It literally made the desires, which are the drive 'of the Father' within to create, something 'sinful' What better way to gain control over their constituents, dominate their thoughts with fear and manipulate their very existence by placing themselves as the middle men between people and God. They originally did this when the Council of Nicea tossed out the Gnostic Gospels in 325 C.E.
Why did Constantine and his priests remove the Gnostic gospels? Because they taught that the Divine is WITHIN you and that you don't have to go to a priest or anyone else for your 'salvation'. This is the TRUTH of what Yeshua taught. Desires literally mean the seeds of your Divine purpose that the Divine planted in your heart to fulfill your Divine purpose in Divine order. Desire is therefore a GOOD thing. Desire from within is the Divine giving you a gift that 'primes the pump' of creation.
When you get over your ego and start to 'expect' the fulfillment of your Divine desires is when the wheels are put into motion through Divine order. Divine order then affects natural order with the 'impetus' of manifestation that ultimately leads to the fulfillment of creation of your Divine purpose. Desire is the seed, expectation is the sustenance and growth of desire and allowance is the manifestor of desire.
Don't listen to those who don't understand the true meanings of these words. Words create vibrations and the entire omniverse is vibrating and aligning your 'point of attraction' which is your predominant vibration, with what you project into the perceived dualistic reality. The omniverse reflects what you project and if you minimize your Divine desires and not your cravings and yearnings, you will never become what the Divine created you to be.
Be ye therefore perfect and expect your Divine desires to manifest through you allowing the Divine to create them in Divine order. ~Dean A. Banks, D.D.©2013 Dean A. Banks, D.D.