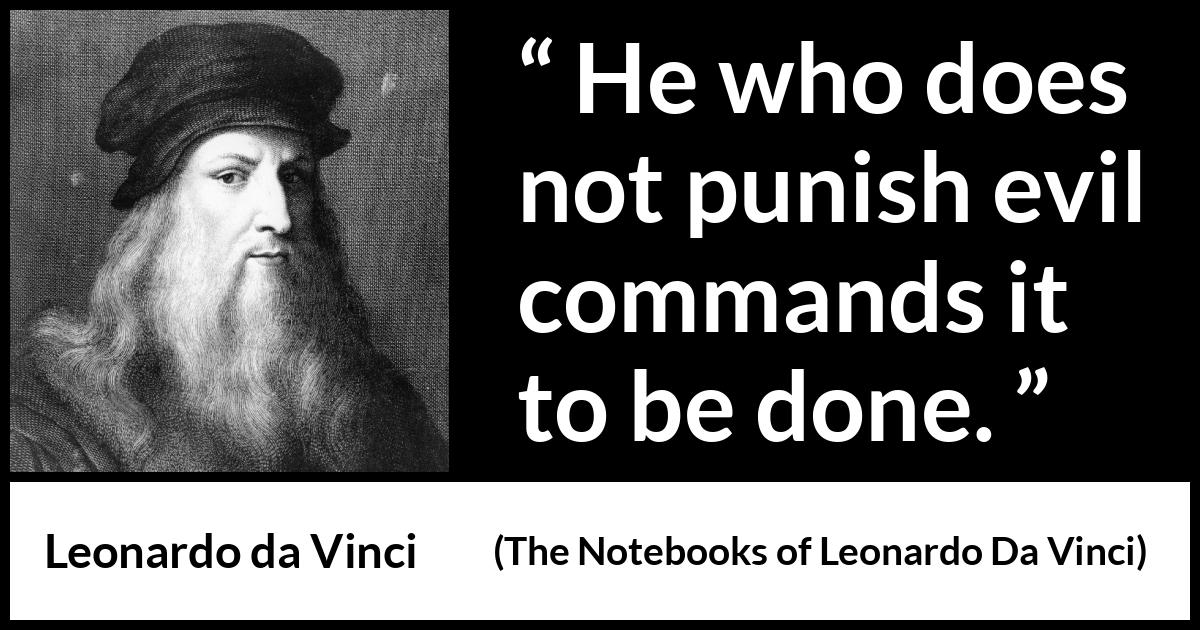 STOP THE VIOLENCE

How many lives must be lost before we say, "Stop the violence!" Our children are taught that violence is the answer when we know that's not right. Yet, we live our lives and allow it to proliferate all around us. We go to movies filled with violence and allow our children to go and see it. We fight each other at every turn and say that it's OK. And then we are shocked when some whacko kills people in a theater, and elementary school and a sporting event?
Can't we see that what we allow to exist around us is what is going to happen? How many children will have their lives cut short before we say "No" to guns and explosives? Anytime someone has the power over life and death and doesn't have the brains to act responsibly we are all to blame. We allow it to happen and it is up to us to put a stop to it.
Anyone who owns a gun or purchases explosives must have training in how to use them and needs a psychological examination to prove they are responsible enough to own them. Without that, we are all subject to the whims of a maniac on a mission for his 15 minutes of fame. If you give a water pistol to a 4 year old he will shoot everything in site because he doesn't have the consciousness to know any better. The same occurs with people who are unstable and can legally purchase guns and explosives.
Only God has power over life and death and until we enact laws to stop the legal purchase of guns and explosives without the appropriate background checks we will keep seeing the result of egomaniacal judges and juries.
Call your representatives and DEMAND the protection of all of us. What good is Homeland Security when we go to a movie, an elementary school or a sporting event and some nut case who could legally purchase a gun or the substances for explosives kills our children in cold blood? Stop the violence! ~Dean A. Banks, D.D.
SITE HOSTING
THE WORLD ACCORDING TO ROGER
VIDEOS
SERVICE IN PRAYER
Elizabeth and I would like to invite you all to our site 'Service In Prayer'. For many months we have been led to offer a way for our online friends to have a forum to share our prayer needs with each other.
The purpose of this website is to connect with one another and share our needs for healing in whatever areas we feel we need. Please visit the website or go to the Facebook forum to post any public prayers on the Wall or PM us for private prayers.
We will pray for you or help you to find Prayer Partners to assist you in healing and realization of your Divine purpose and the unfolding of it in Divine order.
Thank you all for your support, kindness and for blessing us with your ongoing friendship. Peace and blessings to all of you and your families! ~Dean A. Banks, D.D.
OUR PAST ISSUES
Did you miss any of the issues of The Spirituality Post Daily? If so, following are the links to each and every day for you to peruse. Please visit our advertisers and help us to keep going in our service to the spiritual community of souls who long for a greater spiritual perspective on life. God bless you and your families! ~Dean A. Banks, D.D.
SPIRITUALITY GUIDANCE
What is the Spirituality Guidance Channel? SGC is a video portal designed to introduce spiritually inclined individuals to be exposed to spiritual videos, radio, teachers, music, art, books, resources and links from a selected group of teachers and requests from viewers. Each featured coach/teacher will have their own page highlighting any videos, audios, websites or printed material they have produced. This portal will be regularly promoted on the Internet through social networking and targeted marketing channels. Please visit the website at the following address:

http://www.spiritualityguidance.com and email me at webproducer@hotmail.com with any suggestions, links or materials. Thank you for your most courteous participation in this project. I welcome your input. ~Dean A. Banks, D.D.
OUR SERVICES DELAWARE
Please visit our websites and send them to anyone you think would need our services. If you are out of our area (Northern Delaware) and know someone in our area, please forward this flyer onto them. We are available for work over the next few months, so please let us know as soon as possible. ~Liz & Dean
Liz:
http://www.banksnet.com/sittingservices
http://www.elizabethmaymusic.com/
Dean:
http://www.banksnet.com/
http://www.banksnet.com/portal
http://www.spiritualityguidance.com/
~Dean A. Banks, D.D.
STRAPPED TO THE TOP
Have you heard the latest about the Mormon millionaire, Willard Mitt Romney, who again is running for POTUS? Years ago he put his dog in a 'kennel' and strapped it to the roof of his car and drove with his family in the car. He claimed that it was OK for the dog and he loved it.
Now, how would he truly know that? Was he inside of the kennel traveling at high rates of speed with the wind drowning his breath? Was the dog able to see outside of the kennel while the wind was rushing by? Did he have enough water and food in the kennel to sustain him? What about the dog's fears of being strapped to the roof of the car and moving at high speeds? Did Willard have any empathy for the dog? Hardly.
He stated that the dog loved it without experiencing the ride from the dog's perspective. Much like when he said he didn't care about the poor. He said they have a safety net to sustain them. What about the dog's safety net? Did he have a choice to ride on the roof of the car putting his life in danger or ride inside with the kids? Hardly.
This behavior clearly demonstrates a man out of touch with the reality of other peoples' (and animals') experiences. Yes, he might have been so smart with numbers to take advantage of financial 'opportunities' but when it comes to decency, compassion and understanding he CLEARLY flunks out.
What would you say to a neighbor who strapped his dog in a kennel to the top of the car? Wouldn't you call Animal Regulation and point out his blatant ignorance? Or would you simply say 'live and let live'? Be wary of those who claim to have your best interests at heart. They are trying to pull the wool over your eyes with their 'practiced' graciousness. In reality, they are wolves in sheep's clothing saying and doing what you want to hear and observe to gain your support.
Don't allow Willard to strap you to the top of his car and drive you to wherever HE thinks you need to be. He has already proven that he has NO clue to what the rest of have to experience by working, paying rising bills and finding the time to spend with our families.
The term silver spoon comes to mind. He made a fortune but he had the money to start making his fortune. Is that a self-made millionaire? Yes and no. Why don't we just make some waffles for breakfast, Willard? ~Dean A. Banks, D.D.
THE CHOICE IS CLEAR
When you live from the truth of your inner self you are living in Divine love blessing you with health, wealth, prosperity and abundance.
When you live from the yearnings of your ego you worry about disease and infirmity, selfishness and doubt, fear over faith and the acceptance of lack and limitation as the way it is.
The choice is clear! What choice are you making? ~Dean A. Banks, D.D.
OUR PODCASTERS
by Dean A. Banks, D.D.
Currently Bobby Hinkle, Elizabeth May Sutor and Dean A. Banks, D.D. have uploaded podcasts. Robert Yarbrough will be added soon. Just click on the podcasters placards below and click on the Podcast title. Currently there are five podcasts on Bobby Hinkle's page, one on Elizabeth Sutor's page and nine on Dean A. Banks, D.D.'s page. Stay tuned for more! Thank you for choosing us!
What is the Spirituality Guidance Channel? SGC is a video portal designed to introduce spiritually inclined individuals to be exposed to spiritual videos, radio, teachers, music, art, books, resources and links from a selected group of teachers and requests from viewers. Each featured coach/teacher will have their own page highlighting any videos, audios, websites or printed material they have produced. This portal will be regularly promoted on the Internet through social networking and targeted marketing channels. Please visit the website at the following address:
http://www.spiritualityguidance.com and email me at webproducer@hotmail.com with any suggestions, links or materials. Thank you for your most courteous participation in this project. I welcome your input. ~Dean A. Banks, D.D.
SUNDAY MORNING SERVICE WITH
DR. DEAN A. BANKS, D.D.
Welcome to our new Sunday Morning Service by Dr. Dean A. Banks, D.D.
Every week Dr. Dean will be engaging subjects that are pertinent to your growth and expansion into recognition of; respect to; and communication with your inner spirit.
Please feel free to comment or suggest topics for review. May the Divine always bless you and your families! ~Dean A. Banks, D.D.
CD/DVD
SPIRITUAL BOOKS
STUCK IN A RUT?
Are you stuck in a rut? Do you feel that your options are limited? Are you acclimating yourself to your circumstances without knowing that you are connected to the source of everything? If you are, then you need to get out in nature and break up the patterns of experiences that brought you into a perception that you are in a rut.
Our experiences of the patterns of thoughts, feelings, beliefs, words, actions and behaviors forge virtual 'walls' around your life experience that block your awareness to the possibilities that are always present, but not fully recognized. When you 'believe' your choices are limited, they are. Conversely, when you believe they are unlimited, they are as well!
Your belief in being stuck in a rut is what is preventing you from removing the self-imposed walls that are blocking you from seeing the ever-present possibilities surrounding you. When you break up the pattern of belief that you are 'stuck' in, it is because you have become aware of your 'variety' of choices. Your perception of variety allows you to contemplate the possibilities available to you.
When you begin to contemplate your possibilities, you create preferences in which to choose from in order to get out of your rut. When you choose certain preferences you are, in effect, asking the Divine for the manifestation of these preferences. God always answers our prayers; for they are asking for certain preferences in the possibilities that we have contemplated. Only by paying attention to the way we 'feel' about certain preferences of the possibilities that we perceive are available to us, will we be able to deliberately choose to 'feel good' about those possibilities.
It is impossible for us to 'feel good' about something for awhile and it turn out badly; just like it is impossible for us to 'feel bad' about something for awhile and it turn out well. The rut you perceive you are in creates bad feelings, which in turn will not be able to make you 'feel good' and hence create a 'good' outcome. You must 'feel good' despite your feelings and beliefs that you are in a rut in order to tear down the walls of erroneous belief that you have accepted as true.
Beliefs of reality are what determine your behavior. Removing your erroneous beliefs is the only way for you to change your perception of the possibilities that are available to you. 'Feel good' about removing them and STOP owning them! You are NOT your beliefs! They are a by-product of how you feel about yourself and your present situation and the circumstances you feel you are experiencing.
Don't allow your erroneous beliefs to create a 'pity party' in your heart and mind. Get rid of what is NOT serving your edification and advancement and live from Divine love. 'Feel good' about what you are becoming by being who and what you are; Divine love in action! ~Dean A. Banks, D.D.
THE ONE THING LEFT THAT
IS HUMANLY PERSONAL
In this modern day world we have many conveniences that are extensions of our God given senses. Eyeglasses, contacts, binoculars, telescopes and visual media are all extensions of our eyes. Cell phones, telephones, microphones, speakers, music and voice are all extensions of our ears.
The myriad of fragrances available to sweeten the body or the air are extensions of our olfactory glands. The culinary masters keep concocting new combinations of food and drink that enthrall our taste buds.
Our arms are extended by machinery from simple tools to computers. Our legs are extended by bicycles and workout gear. Our arms, legs, eyes and ears operate motor vehicles, ships and aircraft; which are all extensions of our bodies.
The only sense that we haven't technologically extended has been our sense of touch. We cannot emulate or extend the feeling of someone's fingers moving slowly along our inner forearm, a gentle kiss on the nape of the neck, holding another's hand, embracing them with a hug or making love with your partner. This is the only sense we have left that is truly humanly personal.
All of our other senses are repeatedly stimulated, over stimulated and ultimately desensitized due to constant bombardment. Our sense of touch can be over stimulated but it cannot be extended with a device. The touch of your lover, your parent, your pet or your friend has a healing and therapeutic effect upon your inner being.
Be willing to experience the beauty of being touched and touching someone you love. It is the last vestige of humanity that you will ever have and that can never be extended. It requires intimate contact and helps develop our inner senses that truly fill our lives with peace. Reach out and touch nature, someone, or even God. Feel the waves of extending your love growing and expanding from your touch. ~Dean A. Banks, D.D.

WEATHER
VIDEOS
SPIRITUAL BOOKS
DONATIONS
CD/DVD
TELLING YOUR STORY

Do you have a story to tell? Is that story uneventful and mediocre at best? Do you tell your story in a raconteuristic fashion or does it just barely explain why you are where you are right now? Is your story even worth telling? You'd be surprised.
Your story is a result of the choices you have made over the course of your life. It is the imprint of what you value and what you don't. It reveals the roads you have taken, the steps you have climbed and the mountaintops you have ascended to in order to express your Divine purpose.
Do you currently perceive that you are in a rut? Retell your story, be it to yourself and/or others to again feel the joys and pains you have experienced in the story of your life. Count your setbacks and your blessings to know that where you stand now is a result of moving away from where you have been.
Continue to move toward where you want to be by discharging negative erroneous beliefs perpetrated by those who choose to not actualize their Divine potential. They are not you and they are not living your life. Allow them to express their opinions without letting them rent space in your head. What they express is a result of their journey and NOT yours.
Learn from them and their stories but continue to unfold your story in Divine order without their perceptions tainting yours. After all, you are the one who has to put one foot in front of another to walk your walk; tell your story and make sure it has a happy ending. ~Dean A. Banks, D.D.
WELCOME TO TSP DAILY!
We are so pleased with the success of The Spirituality Post Weekly Online Magazine, The Spirituality Post Daily and The Spirituality Guidance Sunday Morning Service that we have now combined them into a daily online magazine for those involved in Spirituality. Every weekday and weekend we will be featuring the writings and sayings of Dr. Dean A. Banks, D.D. Please come and visit us every day to receive inspiration, guidance and opinion on spiritual and political matters. We would like to thank you all for your support and dedication to the writings and sayings that we feature. May God bless all of you and your families now and evermore! ~Dean A. Banks, D.D.
IS YOUR EGO IN COMMAND?
In 'The Power of Intention' and 'The Shift', Wayne Dyer explains how we deactivate our Power of Intention that comes from the guidance of The Spirit of God when we allow our egos to separate us from God. How do we spot a predominate ego in ourselves and in others? What characteristics does someone display when their ego is in command?
First, the ego is always focused on acquiring; things, people, power over others. If people identify too much with their house, their car or their gun (possessions), their ego is in command.
Next, some people define themselves by what they have achieved. How many awards do they display on their walls, how many degrees have they earned or how much they have been recognized by others for their achievements. If this is the case, their ego is in command.
Next, some define whom and what they are by what others think of them; basically, their reputation. If what they have consistently displayed is more important than an individual issue, then their ego is in command.
When someone identifies with their body as their sole form of existence, then it is the ego that is separating itself from all of life. It does this in order to maintain control because when it is in complete control it can better manage self-survival.
When someone separates themselves from their desires by continually looking outside of themselves for fulfillment, then the ego is in command. The ego seeks not to expect Divine guidance and its bounty because it eliminates itself as the source. It fosters separation from God because if not, it existence will lose validation.
The ego's message is clear; it is separate from God and does whatever it can to convince us that God's assessment of whom and what we are determines our worthiness to God (sin). Since God created us in love, does He not love us? If He does, then why would He cast a shadow of sin upon us all?
It is in our ego's illusion of our separation from God that it maintains control over us. We have been, always are and always will be One with God. It is our ego that 'spins' the illusion of separation from the Divine with a concept of sin and denial.
Christ showed us that we live by grace and that we are ALL children of the Most High God. He bridged the perceived gap that the ego projects to convince that we are all sinners and have come short of the glory of God. He transcended the lies of control, domination and manipulation of the ego to exist in a timeless place of eternal love.
The message this Easter should be to all that we are loved and because we are loved we should love all. We have been endowed with grace and greatness and it is up to us to follow the lead of Christ.
Tell your ego each and every day, "Those without sin, cast the first stone." In love there is only support, kindness and contribution. Be the love that you were created to be. May God bless all of you with health, wealth, prosperity and abundance. ~Dean A. Banks, D.D.
ALLOWING OTHERS TO
STEAL YOUR JOY
Are you permitting others to steal you joy? Are you feeling great and someone else tries to make you feel guilty because you feel good? Are they saying that you are being selfish because you choose to experience joy while others are suffering?
In everything that happens to us we have choices to make. Do we internalize our experiences and create emotions that drive us to either worry about what 'might' happen or be confident in what we know 'will' happen!
In other words, are we in command of our feelings or are our feelings in command of us? Do we operate from faith in the Divine by trusting completely or do we operate from fear by doubting in ourselves enough to let the imposed guilt of others stifle our progress?
When we accept and believe in the guilt that others impose on us we are allowing them to steal our joy. What right do we have to be joyous when the rest of the world appears to be suffering? Who do we think we are, anyway? Do we think we are better than others? Or is it that we simply KNOW that we have everything to be thankful and joyous for because we understand just whom and what we are in the grand scheme of things?
When others try to convince you that you have no right to be joyous just thank them graciously, pray for their understanding and move on. The truth is that it is THEY who have no right to impose their limited, subjective and personal viewpoint on you simply because you are experiencing joy. They want you to be 'like them' for them to feel secure in their viewpoint of the world. It is a selfish act and you should have nothing whatsoever to do with them and their ego trying to control, dominate and manipulate who and what you are.
Never let anyone steal your joy; it isn't worth it. It is more important to be truthful than polite, in control rather than being controlled and joyous for your blessings rather than worrying about 'what if'. When you take the 'what if', let it go and follow Divine guidance you are being true to yourself AND others. Be ye therefore perfect! ~Dean A. Banks, D.D.
TAKING A BACK SEAT
It's in your private moments with the Divine that you consciously align yourself with Divine order; those still, silent and precious moments when your ego takes a back seat to Divine presence. It is then that you understand why love is here, what you need to do with it and how you should express it.
When your awareness is focused on the center of your being and the pulse it expresses, the Divine bathes your being with the clear and pure energy of molding and shaping natural order to fulfill your Divine purpose in Divine order. As you observe and traverse through the perceived illusion of 'reality', you affect your environment by how you feel about the circumstances you have created.
Think the thoughts of "I am" and feel the impetus of "I have manifested" and bring the future result into the moment. Moving our feelings through time co-creates the actions necessary to make it so. Anchor yourself in the possibilities and swim into the probabilities.
Set the tone, color and contrast in your life and your convicted feelings will traverse through time to make it happen. ~Dean A. Banks, D.D.
CD/DVD
THANK YOU, MAYA!
My meager attempt at honoring Dr. Maya Angelou. A poet and lover of life:
Love Is Not Love Unless It Is Shared

Where have I come from?
Where have I been?
Is it the way I look at things
Now and then?
The focus I have
Is on the spirit within
For in the moment
I strive to begin
Moving forward
I desire to serve
And from all angles
From attacks I swerve
For in the moment
You decide to live the truth
You have to learn to deal with the ramblings of the uncouth
People who live from their ego and belief
I go within to seek relief
When I enter the presence
I am bathed with Divine love
I soak it all in
From below to above
The peace that I feel
Gives me understanding and joy
The Divine love I live
Is not a ploy
To lead others astray
On their path to unity
It is to help others out
And serve their community
Love is not love
Unless it is shared
And life is not lived
Until it is declared
To be a gift from the Divine
An extension of SELF
To live in truth, beauty and love
Is to care for oneself
And so I say to all of you
On your pathway unfolding perfection
Listen to the still small voice of God
Always giving you direction!
~Dean A. Banks, D.D.
An Angel Among Us

An angel walked among us
With a flair for words
She touched all of our hearts
We flew like the birds
She gave us a gift
Of clarity and peace
And now she has left us
Her thoughts will never cease
To inspire generations
With the kiss from the Divine
The gentleness of spirit
Always giving us the rhyme
To move forward in unity
Towards the commonest of goals
Of living in peace, love and harmony
As her poems foretold
And now dearest Maya
You've returned to your home
Where angels sing in poetry
And listeners never roam
The gift of your words
Will ring in our hearts forever
To give us all hope
In everything we endeavor.

Ode to Maya
Words of wonder
Graced our lives
Fear asunder
We realized
Hope is present
When we embrace our humanhood
Evil is diffused
Leaving only our good
What she taught us
Was how to grow
To love who we are
And to truly know
Her words will always linger
In the center of our hearts
To remove our finger
From the trigger that tarts
In her heart was no fear
Just resolve
In her mind was the truth
In which we were involved
She knew that somehow
One day we would expand and grow
That's why she kept going
Shining her heavenly glow
We must always remember
How her words made us think
How they opened our feelings
To quench our thirst we must drink
From the Divine nectar
That flows from the center of our hearts
That the sum of each other
Is always greater than our parts.
~Dean A. Banks, D.D.
THE ART OF LIVING
Knowledge comes from information that is observed, collated and understood. Wisdom comes from knowledge that is understood, utilized and released. Science provides a methodology of hypothesizing, experimenting and concluding that results in furthering our knowledge base. Wisdom provides an understanding of what to do with this knowledge and arrives when we simply let knowledge go.
What do we mean by letting it go? Practiced knowledge yields results that can easily be replicated. Logic and practice determine specific outcomes from repeated procedures. By rote we can re-create results similar to what has been yielded in the past. But what about winging it? What about following intuitive impulses in co-creation? When scientific procedure reveals consistent results, how do we break free from this mold?
Enlightened individuals develop science into art. What is art? Art is "the quality, production, expression, or realm, according to aesthetic principles, of what is beautiful, appealing, or of more than ordinary significance" [dictionary.com]. It is taking the aesthetics of natural order and bringing them into Divine order. It is the acceptance and practice of the knowledge of co-creation with the wisdom of understanding its purpose. It is the ability to allow, respect and trust in one's ability to co-create Divine order to affect natural order.
Divine recognition is the starting point. When one humbles itself to the inner presence of the Divine wisdom starts to grow and expand. As it does, we learn to allow the Divine to work through us to co-create our reality. As we experience the manifestation of our co-creations we develop a deep respect for the process and the love of the Divine. This leads to an ongoing trust in the relationship between the 'created' and the 'Creator'.
Always remember that art is the ability to take images from the causal realm and co-create them in the physical realm. The process can be memorized by the following acronym:
A – Allowance of the Divine to co-create and manifest 'through' us.
R – Respect for the process and abundance of Divine love.
T – Trust in the relationship between the ego self and the Divine SELF.
There is an ART to living in Divine abundance. It is learning, practicing and developing knowledge while understanding 'how' to use that knowledge for the betterment of all. This is when Divine wisdom blossoms from Divine grace and blesses your awareness with the allowance of complete health, wealth, prosperity and abundance.
We are here to co-create a masterpiece of peace, joy and understanding of each other through the allowance, respect and complete trust in Divine love. Anything else is a distraction to that higher Divine purpose that we collectively share. Stay focused and convert scientific principles into the art of masterful co-creation by letting go of what you don't need in your life and keeping what you do need to grow and expand into your Divine purpose in Divine order. It is up to you! ~Dean A. Banks, D.D.