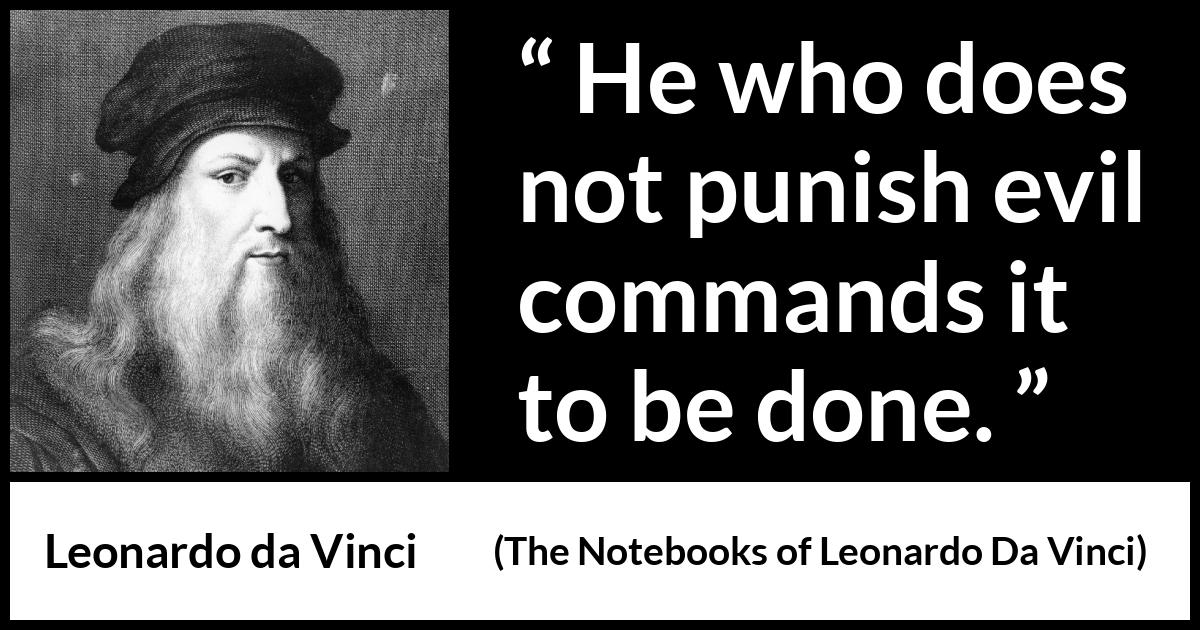 SIDESTEPPING
YOUR VALUES

When you sidestep your values to accomplish your goals you are sending a clear message to the omniverse. You are basically saying that what you have learned to value is not important to the manifestation of your goals and that your ego is truly in command.
You have learned many lessons in your life that have molded and shaped your value system. Your values are your thoughts, beliefs, actions and behaviors working in tandem that are worthy to you, imbue excellence, manifest usefulness or create importance to you as a person. If you sacrifice these values to 'shortcut' to the manifestation of your goals you are tainting the outcome of their fruition.
How is this possible? Because your values reveal what you have learned is right for 'YOU'! Denying what the Divine has given you interrupts the flow of love into the manifestation of your goals. Truly being One with whom and what you are is revealed in the implementation of your value system into the manifestation of your innermost dreams and Divine desires.
Living from your value system creates the alignment of your Divine purpose with Divine order. The Divine has blessed you with grace, individual talents and your values to align yourself with the expression of love into the omniverse. Why go against the grain? ~Dean A. Banks, D.D.
SITE HOSTING
THE WORLD ACCORDING TO ROGER
VIDEOS
SERVICE IN PRAYER
Elizabeth and I would like to invite you all to our site 'Service In Prayer'. For many months we have been led to offer a way for our online friends to have a forum to share our prayer needs with each other.
The purpose of this website is to connect with one another and share our needs for healing in whatever areas we feel we need. Please visit the website or go to the Facebook forum to post any public prayers on the Wall or PM us for private prayers.
We will pray for you or help you to find Prayer Partners to assist you in healing and realization of your Divine purpose and the unfolding of it in Divine order.
Thank you all for your support, kindness and for blessing us with your ongoing friendship. Peace and blessings to all of you and your families! ~Dean A. Banks, D.D.
OUR PAST ISSUES
Did you miss any of the issues of The Spirituality Post Daily? If so, following are the links to each and every day for you to peruse. Please visit our advertisers and help us to keep going in our service to the spiritual community of souls who long for a greater spiritual perspective on life. God bless you and your families! ~Dean A. Banks, D.D.
SPIRITUALITY GUIDANCE
What is the Spirituality Guidance Channel? SGC is a video portal designed to introduce spiritually inclined individuals to be exposed to spiritual videos, radio, teachers, music, art, books, resources and links from a selected group of teachers and requests from viewers. Each featured coach/teacher will have their own page highlighting any videos, audios, websites or printed material they have produced. This portal will be regularly promoted on the Internet through social networking and targeted marketing channels. Please visit the website at the following address:

http://www.spiritualityguidance.com and email me at webproducer@hotmail.com with any suggestions, links or materials. Thank you for your most courteous participation in this project. I welcome your input. ~Dean A. Banks, D.D.
OUR SERVICES DELAWARE
Please visit our websites and send them to anyone you think would need our services. If you are out of our area (Northern Delaware) and know someone in our area, please forward this flyer onto them. We are available for work over the next few months, so please let us know as soon as possible. ~Liz & Dean
Liz:
http://www.banksnet.com/sittingservices
http://www.elizabethmaymusic.com/
Dean:
http://www.banksnet.com/
http://www.banksnet.com/portal
http://www.spiritualityguidance.com/
~Dean A. Banks, D.D.
SIMPLE MACHINES
Early in our mutual existence, humankind used hands and feet as simple tools. What is a simple tool? As simple tool is "a 'simple machine'; which is a non-motorized device that changes the direction or magnitude of a force. In general, a simple machine can be defined as one of the simplest mechanisms that provide mechanical advantage; a.k.a. leverage [Wikipedia.com]." When the forces opposing the hands and feet were greater than our limb extensions could handle, we invented simple machines to extend the force of our limb extensions. "Six classical simple machines which were defined by Renaissance scientists: Lever, Wheel and axle, Pulley, Inclined plane, Wedge, and Screw [Wikipedia.com]." These tools increase the physical force applied to objects from our hands and feet allowing us to move objects that we couldn't move on our own. We have used these tools to take advantage of the force of 'leverage'.
What is leverage? It means several different things: It is "the mechanical advantage or power gained by using a lever; power or ability to act or to influence people, events, decisions by advantage, strength, weight, clout or pull; the use of a small initial investment, credit, or borrowed funds to gain a very high return in relation to one's investment, to control a much larger investment, or to reduce one's own liability for any loss; to use (a quality or advantage) to obtain a desired effect or result;  to provide with leverage over something else; to invest or arrange using leverage; to exert power or influence on something outside of oneself [dictionary.com]." As you can see, leverage can mean a host of possibilities all in relation to using something small to move something else that 'appears' to be larger or unmovable.
Do we have an internal simple tool or machine that can move omniversal forces that appear to be 'unmovable'? It turns out that we do. We have the ability to 'visualize' an end result that fulfills our desires and brings us joy. By feeling that joy we are using Divine love to bring peace and understanding. The larger energies and matter of the cosmos are determined by the 'lesser' or 'darker' energies and matter that exist 'beyond' our senses. As with an electronic relay, a smaller electrical force moves a 'switch' that affects a larger electrical force by using opposing forces that 'naturally' exist. Divine order affects natural order when we know we are pursuing that for which we were created to fulfill. It moves the natural 'darker' or 'lesser' forces to affect the larger and more apparent forces that we perceive in our minds.
The secret to utilizing our built in 'omniversal relay' is to keep the channel of fulfillment open between our hearts and minds. Divine love flows from our hearts to affect our minds to co-create the beauty that we seek. When we meditate daily we keep that channel open to live in peace, understanding, joy and Divine love. It 'affects' that inner simple tool to leverage the forces of nature to create that which we desire. It does this when we EXPECT the fulfillment of what we visualize by feeling the joy of its creation. It's not about believing it will happen; it's about knowing that it will because you are fulfilling your Divine purpose in Divine order. Prayer energizes the relay; meditation allows the energy to flow through the relay; and service to others by sharing your talents, skills and abilities flips the relay to bring about the Divine desires implanted in your heart.
Too simple? Perhaps. However, it's simpler than you think and more complex than you feel. Focus on the end result of your desires and expect their fulfillment in Divine order. Watch the simple omniversal machine create that which you KNOW you were created to fulfill. Never let anyone tell you otherwise. Their relays are clouded with doubt, worry and fear fueled by their ego's desire to protect what they 'believe' is real more than what they 'know' is real. Be ye therefore simply complex! ~Dean A. Banks, D.D.
OUR PODCASTERS
by Dean A. Banks, D.D.
Currently Bobby Hinkle, Elizabeth May Sutor and Dean A. Banks, D.D. have uploaded podcasts. Robert Yarbrough will be added soon. Just click on the podcasters placards below and click on the Podcast title. Currently there are five podcasts on Bobby Hinkle's page, one on Elizabeth Sutor's page and nine on Dean A. Banks, D.D.'s page. Stay tuned for more! Thank you for choosing us!
What is the Spirituality Guidance Channel? SGC is a video portal designed to introduce spiritually inclined individuals to be exposed to spiritual videos, radio, teachers, music, art, books, resources and links from a selected group of teachers and requests from viewers. Each featured coach/teacher will have their own page highlighting any videos, audios, websites or printed material they have produced. This portal will be regularly promoted on the Internet through social networking and targeted marketing channels. Please visit the website at the following address:
http://www.spiritualityguidance.com and email me at webproducer@hotmail.com with any suggestions, links or materials. Thank you for your most courteous participation in this project. I welcome your input. ~Dean A. Banks, D.D.
SUNDAY MORNING SERVICE WITH
DR. DEAN A. BANKS, D.D.
Welcome to our new Sunday Morning Service by Dr. Dean A. Banks, D.D.
Every week Dr. Dean will be engaging subjects that are pertinent to your growth and expansion into recognition of; respect to; and communication with your inner spirit.
Please feel free to comment or suggest topics for review. May the Divine always bless you and your families! ~Dean A. Banks, D.D.
CD/DVD
SPIRITUAL BOOKS
SPEAKING WITH
AUTHORITY
Are you waking up every day and speaking life into your day? Or are you giving up on your dreams and simply existing as the walking dead? Do you claim that everything is an illusion and that it doesn't matter what you do or don't do to share the gifts that God has bestowed on you? Or is your self-speak activated with the love of God to serve all of existence with joy and sharing?
In Romans 4:17 the author states, "…the God who gives life to the dead and calls things that are not as though they were." Does your life reflect a picture of doom, gloom and death? God creates life by taking things that are not and speaking life into them. Just as the story of the creation of Adam reveals that God took the dead and motionless earth and breathed life into it you too can breathe life into your existence.
"But how do I do this?" you might say. Speak with the authority of the Spirit of God that is within you and repeat "I am healthy", "I am wealthy", "I am prosperous" and "I am abundant" throughout your day. Don't just say it, feel it and believe it. It is the truth and you have to identify with the truth in order to receive it.
Joel 3:10 states, "…let the weak say, I am strong." If the picture in your outer world is not what you want in life than begin changing that picture on the inside to reflect health, wealth, prosperity and abundance. Speak your words from those pictures and not from the expectation of infirmity, loss, lack and limitation.
Stop seeing things as they are as being how they will always be. It is in your faith in the Spirit of God that you co-create the life that you desire. Expect the promises of God who races to meet you on your return just like in the story of the prodigal son. Think, speak and act beauty into your life no matter what 'appears' to be on the outside.
Transcend the limitation of self by embracing the abundance of SELF. It is your destiny when you 'allow' the promises to occur by getting out of your own way and speaking with the authority of the Most High God! ~Dean A. Banks, D.D.
SPIRITUAL GRWOTH:
ARTICLES OF EXPECTATION
Spiritual Growth: Articles of Expectation is a book that contains a series of articles by one of the most controversial authors in the field of Spirituality, Dean A. Banks takes on some of the most debated issues in regards to Spirituality today. Included in this book is an online debate between the author and Scott Lively of Abiding Truth Ministries who are directly linked to Anti-Gay Legislation in Uganda based on their own 'Christian' doctrine. His main focus is on the growth and expansion of the human condition, what to look out for in spiritual leaders and how to scientifically discover your own truth. A must read for any truth seeker!
This enlightening book by Dean A. Banks, D.D. presents spiritual topics in an easy to understand format based on sound scientific principles. Dr. Banks focuses on exactly what spiritual teachers are saying and what it truly means.  If any teacher is not contributing to the growth and expansion of the environment as a whole, then there message is dubious at best. This book is based the principles of Spirituality Guidance as introduced by Dr. Banks.
Spirituality Guidance is the art of leading individuals to observe, collate and evaluate the facts. It frees the individual from judgment and allows your spirit to truly be free. By utilizing facts and not opinions, an individual can become one with the desires of their heart. The ultimate goal is to actualize these desires through prayer, meditation and service.
Dean A. Banks earned his D.D. degree in Theology from UCS in 1985. Dean appeared on the Los Angeles market (Channel 9) television show "There Is A Way" and performed at the Shrine Auditorium in L.A in 1982 to promote the single release of his song "People Are Wanting Your Love." Dean blogs about the current state of politics, our religious beliefs and ways to enhance our personal development. He refers to himself as a Spirituality Guide and has some interesting spiritual commentaries that will inspire people to achieve the greatness they seek. Dean produces marketing campaigns and websites for banksnet.com. He has created the Spirituality Guidance channel and writes for several online blogs. Please visit www.spiritualityguidance.com for more information.
Amazon CreateSpace eStore: https://www.createspace.com/3691279
Kindle US: http://www.amazon.com/dp/B005QERCT2
Kindle UK: https://www.amazon.co.uk/dp/B005QERCT2
Kindle DE: https://www.amazon.de/dp/B005QERCT2
WEATHER
VIDEOS
SPIRITUAL BOOKS
DONATIONS
CD/DVD
STACKING THE DECK

Is your ego stacking the deck in your favor? Do you repeatedly look to benefitting yourself at every turn in order to justify your existence? Are you allowing others to take advantage of those who don't know any better or are oblivious to obvious manipulation of their opinions? If so, then you are NOT living from the Spirit of God.
Living in the spirit means that share Divine love with all by being truthful, encouraging them to become the best that they can be and by serving humankind with Divine love. If you continually steer events, occurrences, situations, circumstances and the behavior of others to justify your behaviors then you are fooling and deluding yourself with your blind ego. You are ignoring the rights of others to experience their own edification in spirit by taking the credit for their well-being.
True teachers of spirituality point the way for others to traverse but NEVER take credit for their pointing; they know it is the spirit within that is doing the pointing and NOT their ego. The spirit moves through each and every one of us in a unique way that defines whom and what we are. Realizations are different but are from the same source. It is meant to be that way for diversity to realize itself in unity. If our egos take credit for what the spirit is guiding us to do we are not being honest with ourselves AND others! We are thinking more of 'me' than 'we'.
Be careful and watchful of the ego's quest for self-recognition. It is subtle and illusory. Always allow the spirit to flow Divine love from your being and give credit to the Spirit of God. That spirit IS the source of all Divine love. Honor and respect that by giving credit where credit is due. Be ye therefore perfect! ~Dean A. Banks, D.D.
WELCOME TO TSP DAILY!
We are so pleased with the success of The Spirituality Post Weekly Online Magazine, The Spirituality Post Daily and The Spirituality Guidance Sunday Morning Service that we have now combined them into a daily online magazine for those involved in Spirituality. Every weekday and weekend we will be featuring the writings and sayings of Dr. Dean A. Banks, D.D. Please come and visit us every day to receive inspiration, guidance and opinion on spiritual and political matters. We would like to thank you all for your support and dedication to the writings and sayings that we feature. May God bless all of you and your families now and evermore! ~Dean A. Banks, D.D.
STAND YOUR GROUND
When logic and reason are not recognized, what do you do? Try to convince someone of something when they are so rooted in their belief system that they won't question reality? Or do you simply smile and go on your way? What is the decent and loving thing to do? Stand your ground and allow others to believe their lies and continue your experience of life? Only if what THEY do has no effect on your life!
When politicians and ardent followers refuse to see the truth it is up to you to not allow their 'truth' to compromise your 'truth'. No matter they say or do stand up for the helpless like Christ did; say no to they who profess him and behave in a way that hurts other people. Don't allow their 18th Century pseudo-ethic warp your viewpoint of the truth.
There is NO honor in becoming filthy rich off of the backs of others while you are paying them next to nothing. That's why we have unions; to tell the corporations and government that they will NOT get labor for next to nothing. Weekends, child labor, health care all came about from the unions. Yes, they 'forced' the corporations to have to consistently raise prices but so be it. Corporations raise prices anyway!
Why do you think that they ship jobs overseas? It costs less, even with shipping, to manufacture goods from cheap labor they are taking advantage of in Asia. They are what have caused the loss of jobs in this country and they are doing it to get rid of the labor unions so they can manipulate the market with impunity. They don't want regulation. They want more profit. They want to control your life so that you buy from them or one of the several diversified companies they own. It's a win-win-win scenario for them and a lose-lose-lose scenario for any worker that doesn't share in the profits from their labors.
Greed begets greed and absolute financial power corrupts individuals to think only of themselves and their families. It is ego out of control. The ONLY thing that thwarts this behavior is monitored government regulation. Remove that, and the greed will run rampant. We need to progress into the future by not removing the regulatory paradigm, but reinforcing it.
Send the message to all of the egos that their agenda for selfishness and power will no longer be tolerated. Be true to your families, your neighbors and your communities. Stand up for mutual growth and expansion of all; not just a select few. ~Dean A. Banks, D.D.
ALLOWING OTHERS TO
STEAL YOUR JOY
Are you permitting others to steal you joy? Are you feeling great and someone else tries to make you feel guilty because you feel good? Are they saying that you are being selfish because you choose to experience joy while others are suffering?
In everything that happens to us we have choices to make. Do we internalize our experiences and create emotions that drive us to either worry about what 'might' happen or be confident in what we know 'will' happen!
In other words, are we in command of our feelings or are our feelings in command of us? Do we operate from faith in the Divine by trusting completely or do we operate from fear by doubting in ourselves enough to let the imposed guilt of others stifle our progress?
When we accept and believe in the guilt that others impose on us we are allowing them to steal our joy. What right do we have to be joyous when the rest of the world appears to be suffering? Who do we think we are, anyway? Do we think we are better than others? Or is it that we simply KNOW that we have everything to be thankful and joyous for because we understand just whom and what we are in the grand scheme of things?
When others try to convince you that you have no right to be joyous just thank them graciously, pray for their understanding and move on. The truth is that it is THEY who have no right to impose their limited, subjective and personal viewpoint on you simply because you are experiencing joy. They want you to be 'like them' for them to feel secure in their viewpoint of the world. It is a selfish act and you should have nothing whatsoever to do with them and their ego trying to control, dominate and manipulate who and what you are.
Never let anyone steal your joy; it isn't worth it. It is more important to be truthful than polite, in control rather than being controlled and joyous for your blessings rather than worrying about 'what if'. When you take the 'what if', let it go and follow Divine guidance you are being true to yourself AND others. Be ye therefore perfect! ~Dean A. Banks, D.D.
STOP THE VIOLENCE
How many lives must be lost before we say, "Stop the violence!" Our children are taught that violence is the answer when we know that's not right. Yet, we live our lives and allow it to proliferate all around us. We go to movies filled with violence and allow our children to go and see it. We fight each other at every turn and say that it's OK. And then we are shocked when some whacko kills people in a theater, and elementary school and a sporting event?
Can't we see that what we allow to exist around us is what is going to happen? How many children will have their lives cut short before we say "No" to guns and explosives? Anytime someone has the power over life and death and doesn't have the brains to act responsibly we are all to blame. We allow it to happen and it is up to us to put a stop to it.
Anyone who owns a gun or purchases explosives must have training in how to use them and needs a psychological examination to prove they are responsible enough to own them. Without that, we are all subject to the whims of a maniac on a mission for his 15 minutes of fame. If you give a water pistol to a 4 year old he will shoot everything in site because he doesn't have the consciousness to know any better. The same occurs with people who are unstable and can legally purchase guns and explosives.
Only God has power over life and death and until we enact laws to stop the legal purchase of guns and explosives without the appropriate background checks we will keep seeing the result of egomaniacal judges and juries.
Call your representatives and DEMAND the protection of all of us. What good is Homeland Security when we go to a movie, an elementary school or a sporting event and some nut case who could legally purchase a gun or the substances for explosives kills our children in cold blood? Stop the violence! ~Dean A. Banks, D.D.
CD/DVD
STEPS TO FREEDOM
expectation is wrong; just let it all go and things will 'happen'. Nothing is further from the truth. Expectation of desire is the battery of the omniverse. What IS wrong is giving from your heart and expecting others to return what you have given; this is more 'expectant reciprocation' than true 'giving'. Also, expecting 'how' things will manifest in a certain way is 'expectant manifestation'. It is telling the Divine that this is 'how' you want to receive your bounty. All of this is the ego driving the car and NOT allowing the Divine to guide your steps.
When you truly trust in the Divine you 'listen' to what guidance you receive and you make the steps of Divine guidance. When you fight and resist what has been revealed is when you receive the perceptions of rewards and punishments. When you live in peace and allow things to unfold in Divine order your perceptions are tempered with Divine understanding and you continue to trust in a favorable outcome 'without' attempting to control 'how' things will manifest. In effect, you become a true co-creator with the Divine.
Solomon, one of the supposed wisest men in history stated, "The LORD directs our steps, so why try to understand everything along the way?" (New Living Translation (©2007)) Yes, why? Because the ego NEEDS to be in control; even in some small way! We all have the innate desire to walk our steps and reward ourselves for the ingenuity in arriving at our perceived destinations. It is the ego that seeks recognition, NOT the Divine. It is the ego that seeks to control, dominate and manipulate everything to suit its whims, NOT the Divine. It is the ego that will do whatever it can to survive and be in command, NOT the Divine.
Truly allowing the Divine to guide your steps means that you don't second guess every step along the way. It means that you allow the best to unfold for all without worrying about the outcome. Complete trust means that no matter what happens you are in peace with it. It means that just because it didn't unfold the way you thought it should, that it will unfold the way it should in Divine order. It means that you turn over the steering wheel to the Divine and enjoy the ride. It means trusting; not doubting, worrying or living in fear.
When will we all grow up and decide to trust in the Divine? Will it be early in life or late in life? It all depends on when we realize that our consciousness knows what we need to do and that the only way we will be able to live in the true peace of Divine fulfillment is when we simply get out of our own way. ~Dean A. Banks, D.D.
STICK TO THE FACTS
Facts are observed information from events, occurrences, situations, circumstances and the behavior of ourselves, others and perceived objects in our environment. From the information that we perceive with our brains as being real to us, we derive our viewpoint, beliefs and opinions; which is the ego assuring that it interprets experiences for its self-survival at all costs.
'Knowing' the facts and what their repercussions are is more accurate and appropriate for all involved because it take others and our environment into account and not just ourselves. Strive for knowing what is going on in your environment in order to thrive and not just survive. Survival is a personal experience and thriving is an interactive and collective experience shared by all.
The most complex 'object' in the omniverse is the human brain. It is composed of billions of cells (neurons) and trillions of synapses (junctions for neurotransmitter electro-chemical communication). It is the result of all of the chaos of the omiverse congealing into an object that senses the reflections in the omniverse and projects the energy of self-awareness. Everything we 'observe' through our senses is converted by our brains into electro-chemical copies of our experiences. We then filter these experiences through our individual belief systems that are programmed into our subconscious minds.
Our beliefs 'skew' our observations as to whether they are threatening or not to our individual self-survival. How we interpret the facts always colors the raw information that we process in our brains. This is why it is essential that we go within everyday and commune with the Divine in deep meditation. We need that peace amid the external perceptions of ongoing and never ending chaos to 'balance' out our individual perspectives on just whom and what we are as well as what others and our environment truly represents.
Our 'perceptions' of the facts exist independent of and prior to our evaluation of the facts and are the electro-chemical copies that we store in our memory as images, words and feelings about those images and words. Every thought (image or word) that we think about, has a correspondent feeling 'attached' to it which triggers memories in our subconscious minds that we 'compare' to what we are experiencing in order to 'run toward' (fight) or 'run away' (flight) from what we are experiencing. It is an automatic process that nature has programmed into our physical beings to ensure self-survival.
Moving from individual self-survival into collective 'thriving' means that we need to see our Divine purpose projected on the omniversal stage of existence. It is where we know that whatever we ask of the Divine, we will receive. It is where we learn how to trust in the Divine to bring about what we have asked for by living in faith. It is where we allow what we have asked for to align with our beings; by dismissing chaotic negative thoughts and feelings and helping others to become whom and what they are; in other words, prayer, meditation and service. It is the ongoing practice of which IS Divine communication.
Be ye therefore perfect by allowing the Divine to guide your life completely. Anything else is allowing the ego to drive your car right over the cliff into emotional oblivion and ongoing frustration. ~Dean A. Banks, D.D.