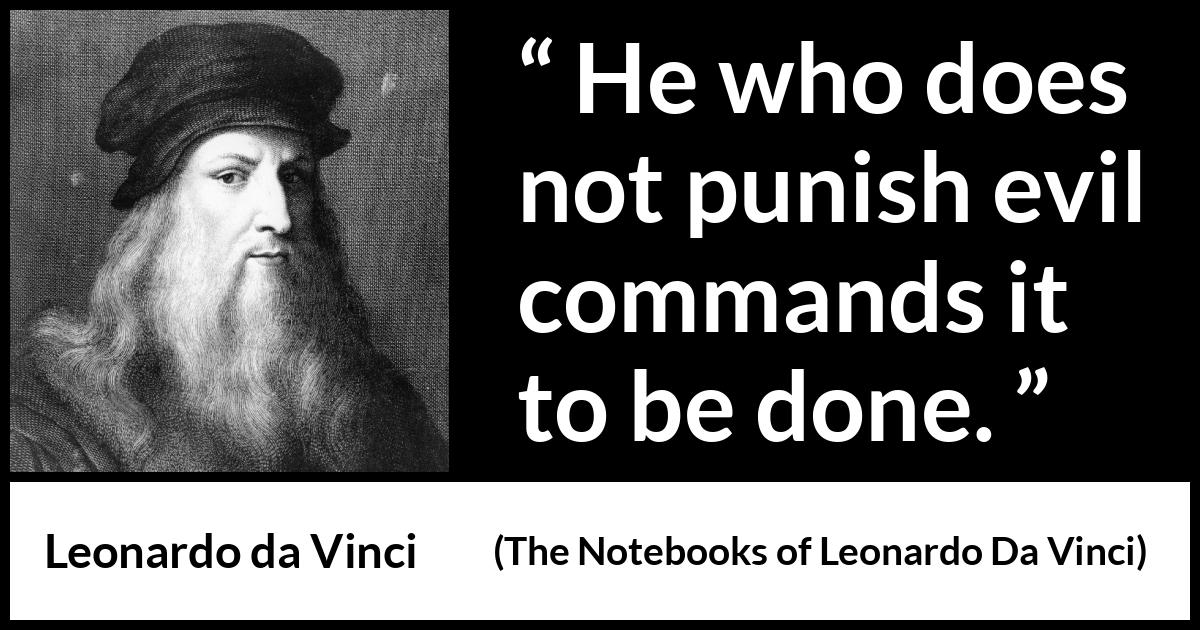 PRE-CONCEIVED NOTIONS

As Victor Hugo once said, "Have courage for the great sorrows of life and patience for the small ones; and when you have laboriously accomplished your daily task, go to sleep in peace. God is awake. " Mr. Hugo was a great 19th century French poet, novelist and playwright whose works were incorporated by such greats as Verdi. Exposed to a variety of experiences he spoke about the qualities of life from a unique perspective (his father was a general under Napoleon). From success as a writer to banishment and ultimately public service, he maintained a decorum of steadfastness. His crowning work, Les Misérables (1862) speaks about the poor and social injustice. He was a human rights activist and a staunch believer in Republicanism. Through his writings a deep understanding is apparent about people and their pre-conceived notions. A pre-conceived notion is an opinion formed prior to an event or experiment without adequate evidence to back it up. It is what science calls tainting the experiment.
Courage is a quality of your spirit that enables you to face danger or pain without showing any fear. He suggests that we have courage when we face the great sorrows of life and to have patience for the lesser sorrows. Patience is a good-natured tolerance of the delays in life or the incompetence of someone's behavior. In other words, not reacting with anger and fear but with confidence and strength. Every day we all have our various chores to do. We go to work, we maintain our homes and we raise our children. Hopefully we make the time for personal edification on our journey through life. At the end of our day Mr. Hugo tells us to go to sleep in peace; confident in the wisdom that God is awake and minding the store. Do you believe that God is alive and awake? Have you felt His presence within you lately? Do you feel the loss or pain that other human beings feel due to their circumstances? Or do you just whisk your way by and look at them with disdain?
We are all living and breathing creatures that exist in a world of interdependence. We need each other to build a society where the understanding of the lesser of us is just as valid as the greater. All people should have access to education, health care and a level playing field. We are all created equal. We lose our equality when we don't diligently strive to be the best we can be. Opportunities for all create a level playing field. When prejudice and cronyism rear their ugly heads segregation creeps in. No one has the right to make their decisions about the playing field based on race, religion, creed or national origin. But yet, every day we see the results of such prejudices disguised as issues. In order to see the truth you have to see into the hearts of people. How do you do this? It's simple. What fruits do they bear? Are they surrounded by lack and limitation? Are they a loner or do they have great friends? Do they give of themselves to others or do they hoard for themselves? Just as Jesus cursed the fig tree for not bearing fruit, we should remove ourselves from those who don't bear fruit. We need to have courage in dealing with people who only look out for themselves. We need to have patience with those who quietly support them or those who can't make up their minds.
We must end our day in peace and let go of any pre-conceived notions we have accumulated during the course of the day. These notions become our reality when we think about them often and develop a belief that they are real. Let go of these notions and go to sleep in peace, knowing that God is awake within you and outside of you as well. Trust in Him to guide and direct your life to become the best that you can be. As the saying goes, "It's all good." Release the burdens of the day knowing that God is operating in your life whether you feel it or not. God is awake!
SITE HOSTING
THE WORLD ACCORDING TO ROGER
VIDEOS
SERVICE IN PRAYER
Elizabeth and I would like to invite you all to our site 'Service In Prayer'. For many months we have been led to offer a way for our online friends to have a forum to share our prayer needs with each other.
The purpose of this website is to connect with one another and share our needs for healing in whatever areas we feel we need. Please visit the website or go to the Facebook forum to post any public prayers on the Wall or PM us for private prayers.
We will pray for you or help you to find Prayer Partners to assist you in healing and realization of your Divine purpose and the unfolding of it in Divine order.
Thank you all for your support, kindness and for blessing us with your ongoing friendship. Peace and blessings to all of you and your families! ~Dean A. Banks, D.D.
OUR PAST ISSUES
Did you miss any of the issues of The Spirituality Post Daily? If so, following are the links to each and every day for you to peruse. Please visit our advertisers and help us to keep going in our service to the spiritual community of souls who long for a greater spiritual perspective on life. God bless you and your families! ~Dean A. Banks, D.D.
SPIRITUALITY GUIDANCE
What is the Spirituality Guidance Channel? SGC is a video portal designed to introduce spiritually inclined individuals to be exposed to spiritual videos, radio, teachers, music, art, books, resources and links from a selected group of teachers and requests from viewers. Each featured coach/teacher will have their own page highlighting any videos, audios, websites or printed material they have produced. This portal will be regularly promoted on the Internet through social networking and targeted marketing channels. Please visit the website at the following address:

http://www.spiritualityguidance.com and email me at webproducer@hotmail.com with any suggestions, links or materials. Thank you for your most courteous participation in this project. I welcome your input. ~Dean A. Banks, D.D.
OUR SERVICES DELAWARE
Please visit our websites and send them to anyone you think would need our services. If you are out of our area (Northern Delaware) and know someone in our area, please forward this flyer onto them. We are available for work over the next few months, so please let us know as soon as possible. ~Liz & Dean
Liz:
http://www.banksnet.com/sittingservices
http://www.elizabethmaymusic.com/
Dean:
http://www.banksnet.com/
http://www.banksnet.com/portal
http://www.spiritualityguidance.com/
~Dean A. Banks, D.D.
PURSUE YOUR DIVINE DESIRES
What is desire? In the Latin it literally means 'of the Father'. It is the expression of Divine love into our individual spirits that drives us to do whatever we can to arrive at a state of complete peace. Peace is a state where we completely absorb and project Divine love. We are not in need of anything. We want for nothing. Our desires are fulfilled and our expectations are met; until our next desire surfaces and starts the cycle all over again.
Our Divine desires are never completely fulfilled until we expect them to be manifest and arrive in a state of peace where we have experienced and reflected on their manifestation. When we become who and what we were created to be we are not living by what someone else thinks we should be, but who and what we truly are.
When your actions align with your Divine purpose, manifestation of that Divine purpose is the result. There is no right way or wrong way to attain this dynamic state of creativity. The true test of whether you are on the right track or not is whether the unfolding of the desire through expectation is proceeding in Divine order and whether or not you are aligning yourself with it in Divine order.
When you trust in the Divine within you to guide you is the point where you accept, allow and experience your natural state of complete well-being. We were created to actualize our Divine purposes. Do we take the opportunities that arise everyday to move toward that state of peace where we have experienced the fruition of our Divine desires? Or do we dismiss them as unattainable or not worthy of our investment of expectation?
We are Divine co-creators and anyone who tells us otherwise is operating from a state of internal denial as to the Divine order of the universe. Through observation, collation and deriving conclusions we learn about how the perceived dualistic reality operates. Through introspection, intuitively listening and manifesting inner peace we learn about how the Creator operates according to Divine law.
By integrating all that we've learned we align our Divine purposes within Divine order in order to 'arrive' at a state of complete peace, joy and understanding, where we automatically co-create the complete manifestation and fulfillment of our Divine desires.
Be the vehicle of Divine love expressing peace into all of eternity! ~Dean A. Banks, D.D.
OUR PODCASTERS
by Dean A. Banks, D.D.
Currently Bobby Hinkle, Elizabeth May Sutor and Dean A. Banks, D.D. have uploaded podcasts. Robert Yarbrough will be added soon. Just click on the podcasters placards below and click on the Podcast title. Currently there are five podcasts on Bobby Hinkle's page, one on Elizabeth Sutor's page and nine on Dean A. Banks, D.D.'s page. Stay tuned for more! Thank you for choosing us!
What is the Spirituality Guidance Channel? SGC is a video portal designed to introduce spiritually inclined individuals to be exposed to spiritual videos, radio, teachers, music, art, books, resources and links from a selected group of teachers and requests from viewers. Each featured coach/teacher will have their own page highlighting any videos, audios, websites or printed material they have produced. This portal will be regularly promoted on the Internet through social networking and targeted marketing channels. Please visit the website at the following address:
http://www.spiritualityguidance.com and email me at webproducer@hotmail.com with any suggestions, links or materials. Thank you for your most courteous participation in this project. I welcome your input. ~Dean A. Banks, D.D.
SUNDAY MORNING SERVICE WITH
DR. DEAN A. BANKS, D.D.
Welcome to our new Sunday Morning Service by Dr. Dean A. Banks, D.D.
Every week Dr. Dean will be engaging subjects that are pertinent to your growth and expansion into recognition of; respect to; and communication with your inner spirit.
Please feel free to comment or suggest topics for review. May the Divine always bless you and your families! ~Dean A. Banks, D.D.
CD/DVD
SPIRITUAL BOOKS
PROFANITY
What is profanity? Is it using 'curse' words to emphasize your point? Is it an act of defiance of religious tenets as a form of expressing one's angst against those tenets? Is it a way of controlling what people are hearing or reading? Or is it simply human acts of disgust that create images that horrify others?
Profanity is defined as the expression of the quality of being profane. Profane is characterized by irreverence or contempt for God or sacred principles or things; irreligious. Being profane is not being devoted to holy or religious purposes; unconsecrated; secular (as opposed to sacred). It is something unholy; heathen; pagan: as in profane rites. Expressing profanity can be construed as not being initiated into religious rites or mysteries, as persons. It is also construed as being common or vulgar [dictionary.com].
My question is, by whom? Religious authorities? Secular leaders? Authority figures with personal agendas? Generally, in religious communities profanity is an unacceptable form of expression because of its tenets that it is disrespectful toward God. WTF? (Excuse me!). Who in God's name EVER said that? Some pompous ass with a sense of superiority who is constantly implementing agenda manifestation upon others? Whoever it might be, the fact remains that words have power and create images in other people's minds.
The use of profanity is a way of cutting through the veil of erroneous beliefs and capturing another's attention. Those who are pre-programmed by fear from religious institutions most often seem to react with disdain toward those using profanity. Get off of your high horse you self-righteous ass! Who died and left you God's representative on earth anyway? Your own sense of self-importance?
Yes, you can choose how you want to be talked to and that is your right. But to ignore someone's argument because they choose to use words you don't like or that 'offend' you is childish at best. Why? Because a child reacts to what people say and a mature adult proacts from what people say, how they say it and why they have said it. Maturity is not based on the words you use but the discernment you employ in dealing with reality.
Rejecting someone because they express themselves with profanity reveals that your ego is uncomfortable with the fact that you cannot control them or what they have said. It is part of the expressions of the ego that seek to control, dominate and manipulate the actions of others because they threaten your sense of self-survival. In essence, it is imposing your own limited restrictions upon others.
Love allows others to be who they are but also stands firm on the solid ground of realistic boundaries; not egotistic ones. Being irreverent of religious authority figures is not a bad thing. Being irreverent of God is. Religious piety is more ego than spirituality. Being spiritual means that you respect the Divine within others just as much as you respect the Divine within you! It doesn't mean that if someone violates the assumed 'rules' of communication that they are being irreverent or bad. If one arrives at that conclusion then they are judging the other person for the behaviors that they express as being bad. You can judge those 'behaviors' as being bad but NOT the person for using them. People sometimes act badly, when in reality, they are not bad! They are humans expressing their compounded stresses that they experience in their lives.
Being devoted to one's religion is admirable, but when one tries to impose their religious tenets upon another who doesn't believe what they believe, then that in itself is profane. It is always easy to point the finger at another, but, as the saying goes, three of your remaining fingers are pointing right back at you. Those fingers should always remind you that your perspective is just that; your perspective. When you walk a mile in the other guy's shoes you might understand more of why they look and speak of things the way they do. That, in itself, it the beginning of understanding the relationship the other person has with their inner divinity.
If they curse and use profanity it is because they are expressing their angst and emotional conviction about a particular subject and not necessarily an irreverence of God. When anyone jumps to that conclusion, it reveals that their ego is elevating itself to Godhood and that their sense of superiority is more important than understanding the other individual.
A person's values reveal just what is important to them. If their values are based on justifiable circumstances, then they become a part of their daily existence. If their values are based on the ongoing judgment of others, then they reveal that their egos are more in command of their expressions than the Spirit of God. What is truly profane? The judgment of your ego over what someone else values and expresses in their lives. If someone else's behaviors are aberrant, it is justifiable. If their behaviors are within the established social mores then they are not justifiable.
The bottom line is that if you do not like the expression of profanity, examine why you feel that way. If you don't like it, then remove yourself from it but don't judge others for their right to express themselves. If you do like it, then you are truly f***ked! Just joking!
If you want others to respect your ability to communicate then get the corn cob out of your ass. Stop being so prudish and judgmental and see how much more you can learn. Open your heart to understanding more than judgment and you will see that there is more that you can learn, experience and value than you've ever considered before. ~Dean A. Banks, D.D.
WEATHER
VIDEOS
SPIRITUAL BOOKS
DONATIONS
CD/DVD
PUTTING YOUR EGGS IN
ONE BASKET

After finishing up with a client yesterday she offered me a basket of eggs from the farm up the road. The eggs were brown and light green. As she handed me the basket, she said please put your hand on the bottom as the basket is weak underneath. I replied, "Thank you, but now we both know why we should never put all of our eggs in one basket." She laughed and I left.
This expression implies that by putting your valuables into one thing that you have the chance of losing everything. Is that true? Or is it just possible? Yes to both. It is true that when you invest in just one thing to 'hold' your valuables your risk is increased that if you lose, you will lose everything. It is both possible that you will win AND it is possible that you will lose.
As you consume the eggs in the basket the weight gets lighter and the strain on the bottom of the basket gets less, minimizing the risk of the bottom giving out. But the risk is still there. If you take half of your eggs and put them in another basket, then if the basket with the weak bottom breaks, you have only lost half of your investment. Yes, there is wisdom in this saying but there is also the thought and emotion of fear that is generated that can supersede the logic and reason of whether or not the bottom will ever fall out.
Much is the same with our talents, skills and abilities. If we invest them into one area and it doesn't work out to our favor, we will perceive that we have wasted our time in that area. The fact is that none of us EVER waste our time in service to others. We are ALWAYS edified by sharing and caring regardless of what our respondent thoughts and emotions reveal to us.
We learn from each other at all times when we look for the meaning in what we have experienced. We, in essence, become the by-product of our experiences because they forge our beliefs. Our beliefs are the filter through which we live our lives, make our choices and move toward fulfillment or perceived failure. Remember, failure is being successful at doing something in a way that didn't produce the desired results. We are ALWAYS successful at no matter what we do.
Decisions result in choices, choices result in direction and direction results in progress. Whether or not you put your eggs in one basket always move toward your desired result by expecting the best for all and not fearing what 'might' happen. Even if you lose all of your eggs there are more out there to put in a new basket.
Your options are always present when you focus on the abundance of the omniverse and not your perceptions of lack and limitation. Hedge your bet that the bottom won't fall out by KNOWING where you are going instead of just BELIEVING that you 'might' get there. Be ye therefore perfect! ~Dean A. Banks, D.D.
WELCOME TO TSP DAILY!
We are so pleased with the success of The Spirituality Post Weekly Online Magazine, The Spirituality Post Daily and The Spirituality Guidance Sunday Morning Service that we have now combined them into a daily online magazine for those involved in Spirituality. Every weekday and weekend we will be featuring the writings and sayings of Dr. Dean A. Banks, D.D. Please come and visit us every day to receive inspiration, guidance and opinion on spiritual and political matters. We would like to thank you all for your support and dedication to the writings and sayings that we feature. May God bless all of you and your families now and evermore! ~Dean A. Banks, D.D.
QUIT FOOLING YOURSELF
Do you get up every day and think you have a handle on life? Do you stack the deck in your mind to make your thoughts and actions appear favorable? Are you ignoring the facts by embracing the opinions of others who do the thinking for you? Have you jumped on the bandwagon without knowing where the bandwagon is going? Then, quite frankly, you are fooling yourself. The psychological definition of being delusional is maintaining a false belief that resists reason or is revealed when confronted with an actual fact. Do you still believe in things even though they have been proven to be wrong? Then you are delusional.
Let's take for example the political rhetoric we face every day on the TV, radio and Internet. One side says one thing, the other side counters and everyone ends up confused. But what are the facts? Truth is relative and depends on one's perspective. In a sea of reactive opinion we are treading water and not addressing the issues of humanity. But is there an absolute truth? Any action and behavior that supports life is based on an absolute truth of growth and expansion. Are you selfish about what you have earned and unwilling to share in the bounty of life? Do you reject those who haven't benefitted from life simply because they don't have the material bounty or the good breaks you might have?
An interpretation of Matthew 25:33-46 in the English Revised Version (ERV) is as follows: "The Son of Man will put the sheep (good people that give) on his right and the goats (bad people that are selfish) on his left. Then the king will say to those good people on his right, 'Come. My Father has given you great blessings. Come and get the kingdom God promised you. That kingdom has been prepared for you since the world was made. You can have this kingdom, because I was hungry and you gave me food to eat. I was thirsty, and you gave me something to drink. I was alone and away from home, and you invited me into your home. I was without clothes, and you gave me something to wear. I was sick, and you cared for me. I was in prison, and you came to visit me.' "Then the good people will answer, 'Lord, when did we see you hungry and give you food? When did we see you thirsty and give you something to drink? When did we see you alone and away from home and invite you into our home? When did we see you without clothes and give you something to wear? When did we see you sick or in prison and care for you?' "Then the king will answer, 'I tell you the truth. Anything you did for any of my people here, you also did for me.' "Then the king will say to those bad people on his left, 'Go away from me. God has already decided that you will be punished. Go into the fire that burns forever. That fire was prepared for the devil and his angels. You must go away, because I was hungry, and you gave me nothing to eat. I was thirsty, and you gave me nothing to drink. I was alone and away from home, and you did not invite me into your home. I was without clothes, and you gave me nothing to wear. I was sick and in prison, and you did not care for me.' "Then those people will answer, 'Lord, when did we see you hungry or thirsty? When did we see you alone and away from home? Or when did we see you without clothes or sick or in prison? When did we see these things and not help you?' "Then the king will answer, 'I tell you the truth. Anything you refused to do for any of my people here, you refused to do for me.'"Then those bad people will go away. They will have punishment forever. But the good people will go and have life forever."
Are you buying into the rhetoric that says look out for number one and number one alone? If you do, you are fooling yourself. Jesus embraced the poor and downtrodden and gave them hope. He said that whatever we do to the least of these, we do to him. If someone shows up at your door in need and you slam the door in their face you have done it to Christ. His door was open to all to raise the consciousness of all mankind. In John 6:37 Jesus says, "All that the Father giveth me shall come to me; and him that cometh to me I will in no wise cast out." Or, as the Good News Bible (TEV) says, "I will never turn away anyone who comes to Me." Are you fooling yourself by thinking that you are better than others? Do you think that others who don't have what you have are not worth helping? What has truly made this country great are neighbors helping neighbors. People go out every day and dedicate their lives to helping those who haven't had the opportunities or blessings that they have. They don't posture about who's right or wrong; they act. They don't prophesize about some end time when things are going to get worse and then better; they make it better now!
Step out of your comfort zone and extend yourself to help those in need; whether they need food, shelter, counseling or a loan. Live what Jesus taught us and give your time, money or wisdom to help those who desperately need it. In your community there are many churches, missions and organizations that reach out daily to help those in need. Visit their websites, call them, reach out to the community and give of the blessings that God has bestowed on you. He will reign down His blessings on you and your family for the love that you have given. Quit listening to the power mongers and their message of doom and gloom. Quit fooling yourself and bless yourself with the wisdom of God. Contribute to the expansion of life and the growth of your community, whether locally or globally.
REACHING OUT
A couple of weeks ago I made a post on my wall asking for help 'from anyone who is in the position' to help one of our FB friends with some financial help. Understandably, I received warnings from my friends that this could be a scam and to not be involved. Normally, I advise my friends and clients never to get involved in any 'send me money' scams on the Internet. There is a plethora of greedy and evil people orbiting the cesspool of the Internet. However, in this case, it was a friend of ours that we've known for awhile on FB.
Since we are going through some challenges ourselves right now, we weren't in the position to help. I asked our friend if she would mind me posting on my wall about her need. She agreed but didn't want her name mentioned and I can understand why. She had recently lost her mother and soon after lost her job. She needed some help with food and a bus pass to go on job interviews.
One of our dear friends, who also requested to remain nameless, contacted us and we put both of them together. We have just received word that our friend overseas sent our friend here the money she needed. She bought some food and her bus pass and is now going out on job interviews.
We are so thrilled that we have used the Facebook forum to help someone who had a genuine need. Thank God that despite all of the 'negativity' surrounding the stigma of the Internet, someone who actually needed help, has gotten it. Please pray for our friend now going on job interviews that they get a good job that will support them. Also, please pray for our friend who extended themselves to help because they had been there once and wanted to help someone as they had been helped.
We are a vibrant and spiritually based community here on FB and we can make a difference. Our sincerest and heartfelt thanx to all of you for your comments and help. This shows that we can make a difference. God bless all of you. ~Dean A. Banks, D.D.
CD/DVD
REALITY OR ILLUSION?
We exist in an emotional world of reactions to events, circumstances, situations, occurrences and people. We either define our reality as real or an illusion based on what we 'feel' will happen or not. If something is not to be, is it just an illusion? Are our dreams an illusion or are they a pre-cursor to a manifested reality?
On the average, we spend about 6 years (15,000 hours) of our lives dreaming. Dreams contain emotionally charged images. Since the mind controls the body as the body controls the mind, we are subject to chemical interactions in our brains that determine whether we remember something in long term memory or not. Over the course of our lives we learn over 100,000 words, read over 1000 books and encounter over 1700 people. Do we retain all of these experiences or do we only remember those we emotionalize?
All events, circumstances, occurrences, situations and people that we have experienced in our lives have either been committed to long term memory or not. Brain studies have revealed that our Hippocampus, Inner Temporal Lobe and Amygdala are responsible for integrating our memories of experiences and their subsequent emotional reactions to our experiences. Further brain studies have shown that social pressures 'change' our memories in order to conform to being accepted within our social groups.
Memory confusion occurs when we emotionally 'want' to conform to the group consciousness. Our memories become charged with our emotional acceptance and commitment and affect our brain centers with what we deem as appropriate social responses. In other words, our emotional commitment to our accepted social agenda alters reality to suit its perceived emotional needs. Our memories at this point become fallible and subjective to the emotions we identify with in order to function socially.
We also respond to painful memories because they are emotionally charged and we react to similar circumstances with the response of avoidance. This, in effect, holds us back from moving ahead with the manifestation of our Divine purpose in Divine order. These 'reactions' become accepted connections of neural responses and our forged neural pathways go on automatic.
But how do we change this internal chemical programming? Do we fake being happy trying to convince ourselves that what appears detrimental to us is just an illusion? Or do we seek understanding in how our brains work in order to free ourselves from perceptive illusion?
Emotions are mostly layered one on top of another. For example, being unhappy about something in our lives results from a feeling of not getting what we feel we want. We feel deprived of this and begin to feel anxiety and/or rage. We become frustrated and convince ourselves that we no longer want to suffer and feel 'left out' so we blame the circumstances for the occurrence without realizing it is our reactions that are creating the frustration. We then can become miserable because we don't completely understand what is happening and we will blame ourselves next for not 'reading the handwriting on the wall'. Guilt can then creep in and further stifle our progress. We accept the situation that created this mess as 'the way it is' and blame ourselves for not being able to proact with alternative measures to co-create exactly what we want.
We cannot feel good about something when we consistently feel bad about ourselves and our choices. If we are constantly in a state of feeling bad about our lives we will only manifest experiences that reinforce that feeling. It is natural for us to experience an ongoing and consistent state of well-being. A state where we stand firm on what we know we are here for and what we know we can create.
Our dreams reveal our 'possibilities' and our experiences reveal the 'probabilities' in our lives. Every day we need to pay attention to the way we feel about our lives and ourselves. We need to immerse ourselves in our inner peace in order to sort out the chaos of our outer world. From this state of centering, we can better direct our thoughts to accepting a state of feeling better about our lives and vibrationally aligning ourselves with our Divine purposes in Divine order.
It is unnatural for us to experience the acceptance of frustration and painful memories that we alter to suit a personal agenda of social acceptance and self-survival. It IS natural for us to experience the unfolding of our Divine purpose in Divine order while accepting reality and allowing the Divine to guide us every step of the way.
Do not focus on the contrast of your experiences in your external world but identify with the Divine desires that have been seeded in your heart. This way we will all minimize changing reality to become socially acceptable in favor of expressing Divine love into our world each and every day. The result will be the consistent manifestation of our Divine desires and the Divine desires of others through the ongoing expectation of positive, fruitful and life expanding experiences by sharing Divine love with all. ~Dean A. Banks, D.D.
RELIGION OR SPIRITUALITY?
In order for religion to survive it must divide believers from non-believers and recruit non-believers in order to justify its own existence. Religions are institutions of rituals, traditions and dogma. They are farther from the Divine then they want you to believe. The more they remain the middle people between you and the Divine, the more you will support their existence.
Why would you look outside for something that can only be found within? Why would you support institutions that divide us more than unite us? Why would be a part of something that does not contribute to our mutual growth and expansion in unity?
Spirituality is when you KNOW the existence of the Divine and you share Divine love with all of life. It means that you forego rituals for quiet communion with the Divine. It means that you abandon traditions that separate you from others and embrace those that do. It means that you let go of religious dogma in favor of Divine inspiration.
Christ said quite clearly in Matthew 15:9, "And they revere me in vain while they teach the doctrines of the commandments of man"(Aramaic Bible in Plain English).
Do you revere the Christ within you? Or do you teach the doctrines of priests, murderers, slave owners, gay bashers and misogynists who designed the Bible? Do you believe what they have written down OVER what the Divine within is saying to you? Are you so blind to the truth that you do what others do just to 'fit in'?
If you do, then spend time praying, meditating and serving the Divine by sharing Divine love with all WITHOUT imposing your 'beliefs' on others. Show them how to KNOW God within more than look for God without. Be a proponent of the truth more than the verbal and written descriptions of the truth.
Be ye therefore spiritual and NOT religious! ~Dean A. Banks, D.D.
REMEMBER WHO YOU ARE
No matter what happens throughout your day remember whom and what you are. You are the dynamic expression of Divine love living your Divine purpose in Divine order. You are not just a cog in the wheel with no soul in your eyes!
When others try to convince you that you are not a child of the Most High smile, agree with them and go about your way. Fighting their ignorance is not part of your Divine purpose; letting it pass through you without attaching any significance and emotion to it is.

When you live in this manner you are living in the fact that if God be for you, who can be against you? No weapon, coercion or manipulation can stand against you because you know whom and what you truly are; a child of the Most High God! ~Dean A. Banks, D.D.

"No weapon that is formed against thee shall prosper; and every tongue that shall rise against thee in judgment thou shalt condemn. This is the heritage of the servants of the LORD, and their righteousness is of me, saith the LORD." ~Isaiah 54:17 (King James Bible (Cambridge Ed.)).