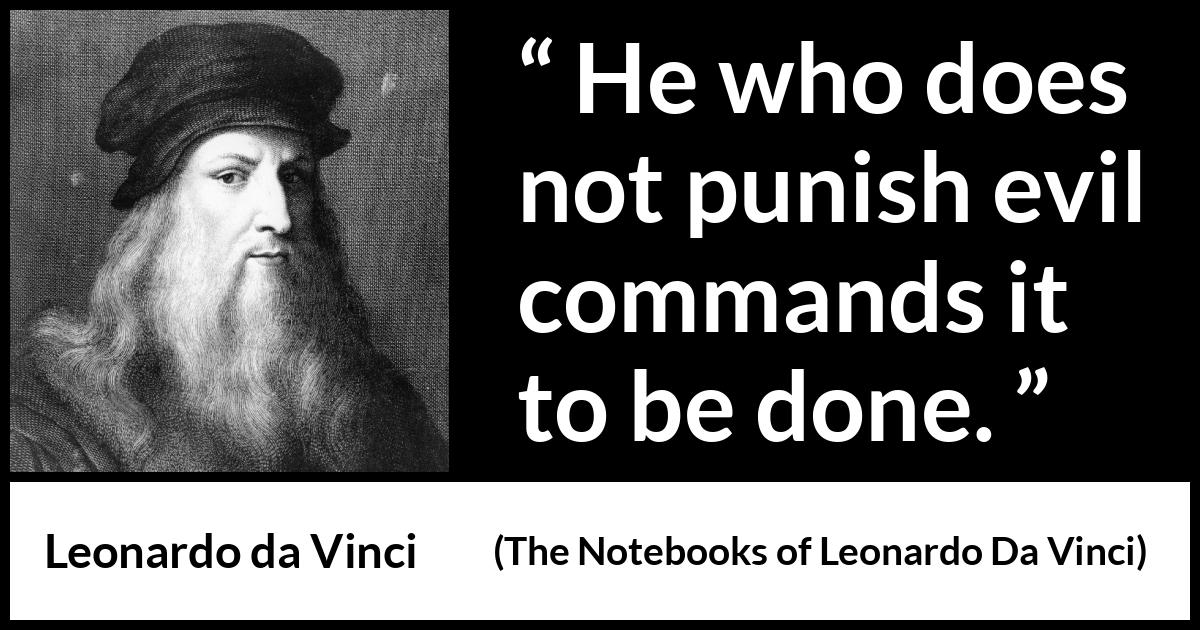 FINDING YOUR DIVINE PURPOSE

Some people will try to teach you that you don't have to 'find' your Divine purpose. They teach that if you allow it to happen it will manifest before your very eyes with absolutely no effort. Just love and trust in the Divine and all the 'goodies' will just drop in your lap when you least expect it.
First, if you have lived your life for any length of time you soon learn that certain things are appealing and of interest to you at various stages in your life, and your 'effort' is in direct proportion to your desire; and, of course, they teach you should be free of desire. Well, if you believe that load of malarkey than I have some beachfront property in Arizona for sale at a good price; perhaps a tree farm in New Mexico?
We were created to 'actualize' of Divine purpose and anything short of that is a boldface lie. It is misdirection based on a lack of understanding why you were created in the first place. We were created with love, to live in love and to express love. Every day we co-create our reality by our participation in it, or lack thereof. Sharing love with others and helping them to realize their dreams helps you to realize yours. That IS the secret to living a harmonious and fruitful life.
Are you like the fig tree that withered up because you did not produce any fruit? Or are you like a fig tree bearing fruit everywhere? Jesus cursed the fig tree that did not bear any fruit. He made it an example of what NOT to be. If you just sit around in your inner sanctum contemplating your navel and just how spiritual you are, you already have your own reward.
When you take what guidance the Divine imparts to you and go out into the world in Divine service to others to produce fruit, you are being like the tree that bore fruit everywhere! You must come to know your individual Divine purpose and manifest it in your life. If you don't know it, spend time with the Infinite Creator of the omniverse and come to know what it is. It isn't finding it in a corner of your mind hidden from view. It is right there in front of you every day for you to ACT on.
Actualize your Divine purpose every day into the perceived dualistic reality and co-create a masterpiece known as your life. Don't waste it by going to $1000/seat seminars, reading one book after another in hopes of becoming enlightened or listening to some moron who tells you whom and what God is and isn't. Be ye therefore perfect!
Be whom and what you were created to be by making the steps to co-create the life you were created to live. ~Dean A. Banks, D.D.
SITE HOSTING
THE WORLD ACCORDING TO ROGER
VIDEOS
SERVICE IN PRAYER
Elizabeth and I would like to invite you all to our site 'Service In Prayer'. For many months we have been led to offer a way for our online friends to have a forum to share our prayer needs with each other.
The purpose of this website is to connect with one another and share our needs for healing in whatever areas we feel we need. Please visit the website or go to the Facebook forum to post any public prayers on the Wall or PM us for private prayers.
We will pray for you or help you to find Prayer Partners to assist you in healing and realization of your Divine purpose and the unfolding of it in Divine order.
Thank you all for your support, kindness and for blessing us with your ongoing friendship. Peace and blessings to all of you and your families! ~Dean A. Banks, D.D.
OUR PAST ISSUES
Did you miss any of the issues of The Spirituality Post Daily? If so, following are the links to each and every day for you to peruse. Please visit our advertisers and help us to keep going in our service to the spiritual community of souls who long for a greater spiritual perspective on life. God bless you and your families! ~Dean A. Banks, D.D.
SPIRITUALITY GUIDANCE
What is the Spirituality Guidance Channel? SGC is a video portal designed to introduce spiritually inclined individuals to be exposed to spiritual videos, radio, teachers, music, art, books, resources and links from a selected group of teachers and requests from viewers. Each featured coach/teacher will have their own page highlighting any videos, audios, websites or printed material they have produced. This portal will be regularly promoted on the Internet through social networking and targeted marketing channels. Please visit the website at the following address:

http://www.spiritualityguidance.com and email me at webproducer@hotmail.com with any suggestions, links or materials. Thank you for your most courteous participation in this project. I welcome your input. ~Dean A. Banks, D.D.
SPIRITUAL BOOKS
CD/DVD
EBOOKS
WELCOME TO TSP DAILY!
We are so pleased with the success of The Spirituality Post Weekly Online Magazine, The Spirituality Post Daily and The Spirituality Guidance Sunday Morning Service that we have now combined them into a daily online magazine for those involved in Spirituality. Every weekday and weekend we will be featuring the writings and sayings of Dr. Dean A. Banks, D.D. Please come and visit us every day to receive inspiration, guidance and opinion on spiritual and political matters. We would like to thank you all for your support and dedication to the writings and sayings that we feature. May God bless all of you and your families now and evermore! ~Dean A. Banks, D.D.
EMOTIONAL VICTORS OR VICTIMS?
One night before a battle in the Civil War a lone soldier began to sing out with his tenor voice, "There's no place like home." Within minutes he was joined by a chorus of voices in the Confederate side. Soon after, on the other side of the river Union soldiers began to echo the voices they heard. Their perspective was one of fear and impending death yet one lone voice altered, if just for a few moments, their perspective. Your point of view is so integral in your outlook on life. Where is your point of view? Do you take a stance based on facts, beliefs or what someone else has told you how it is? Examine where it is you are coming from and where it is you want to go. Select a perspective based on where it is you want to go.
There is an old story about the two hunters who were on opposite sides of a hill. A big dog ran down the hill in between both of them chasing a bird. When the hunters got together and talked about the dog running down the hill their stories were a bit different. One hunter said it was a yellow dog, but the other said it was brown. They argued because their perspective was different. Prior to running down the hill the dog rolled in the mud on one side and when the mud dried he appeared to be brown. Both hunters were correct in their observation that it was a big dog; they just differed in what color the dog appeared to be. It's the same with religion and God. Most spiritual people agree that there is a God; they just differ in how He appears to be to them. Appearances are deceptive because they are based on our limited sensory input. We cannot see beyond an octave of frequencies. We cannot hear beyond 7 octaves of frequencies and we cannot smell, touch or taste beyond an octave of frequencies.
Perspective can be further illustrated by the story of the glass being half empty or half full. If the glass started out being empty, and water is poured in half way, it is half empty. If the glass started out being full and water is removed half way down, then it is half full instead of being half empty. This analogy could be turned into an endless loop argument but suffice it to say that one's 'expectations of the end result' is what determines one's perspective. What are your expectations of your end result? Do you declare every day that it is going to be a great day or a lousy day? Do you set the intentions of your day to derive positive results or do you simply wait for someone to tell you who or what to believe in? Are you an active participant in your life or a passive acceptor of the way it is?
When you think positively about your outcomes and expect the best result it is impossible for the results to turn out badly. When you consistently feel badly about something does it ever turn out good for you? Examine the converse and realize that your mind is a broadcast mechanism that directs electrical energy in your brain and manifests exactly what you are consistently focusing on. Are you focusing on health, wealth, prosperity and abundance or are you focusing on illness, poverty, lack and limited resources? When negative thoughts appear in your mind just change the channel. Don't accept their possible outcomes as true. Your feelings are your emotional guide to let you know how to proceed. If you are feeling badly about occurrences in your life then project positive outcomes from these occurrences. Don't accept that just because it appears to be bad, that's the way it will turn out! We are all designed to be healthy, wealthy, prosperous and abundant. Don't allow the possibility of other than that to be the resultant outcome. Change your thought channel from doom and gloom to peace and actualized potential. Christ gave us the authority to speak greatness into our lives! "Verily I say unto you, If ye have faith, and doubt not, ye shall not only do this which is done to the fig tree, but also if ye shall say unto this mountain, Be thou removed, and be thou cast into the sea; it shall be done (Matthew 21:21).
When you focus on positive states of mind, give attention to these states and consistently practice changing your attention to positive outcomes, the Law of Attraction yields to your command and brings about the positive state your desire. Just like when you succumb and give your attention to negative thoughts and practice these debilitating reactions leads to the desired outcome of lack and limitation. You have control over your reactions and your pro-actions. Expectation creates an exact match of what you expect. Expect only the best in your life and tune out the outcomes that don't match your positive intentions. ~Dean A. Banks, D.D.
OUR PODCASTERS
by Dean A. Banks, D.D.
Currently Bobby Hinkle, Elizabeth May Sutor and Dean A. Banks, D.D. have uploaded podcasts. Robert Yarbrough will be added soon. Just click on the podcasters placards below and click on the Podcast title. Currently there are five podcasts on Bobby Hinkle's page, one on Elizabeth Sutor's page and nine on Dean A. Banks, D.D.'s page. Stay tuned for more! Thank you for choosing us!
What is the Spirituality Guidance Channel? SGC is a video portal designed to introduce spiritually inclined individuals to be exposed to spiritual videos, radio, teachers, music, art, books, resources and links from a selected group of teachers and requests from viewers. Each featured coach/teacher will have their own page highlighting any videos, audios, websites or printed material they have produced. This portal will be regularly promoted on the Internet through social networking and targeted marketing channels. Please visit the website at the following address:
http://www.spiritualityguidance.com and email me at webproducer@hotmail.com with any suggestions, links or materials. Thank you for your most courteous participation in this project. I welcome your input. ~Dean A. Banks, D.D.
SUNDAY MORNING SERVICE WITH
DR. DEAN A. BANKS, D.D.
Welcome to our new Sunday Morning Service by Dr. Dean A. Banks, D.D.
Every week Dr. Dean will be engaging subjects that are pertinent to your growth and expansion into recognition of; respect to; and communication with your inner spirit.
Please feel free to comment or suggest topics for review. May the Divine always bless you and your families! ~Dean A. Banks, D.D.
CD/DVD
SPIRITUAL BOOKS
FOCUSING THE LENSES OF
YOUR MIND AND HEART
What is a lens? Biologically, it is a transparent structure behind the iris of the eye that focuses light entering the eye on the retina. Optically, it is a piece of glass or plastic shaped so as to focus or spread light rays that pass through it, often for the purpose of forming an image. Lenses can be used in conjunction with each other to correct the path of light in order to make an image come into focus. It can be a combination of two or more such lenses, as in a camera, telescope or glasses and contact lenses. These are known as compound lenses. A lens can be electronic as well when it is a device that causes radiation to converge or diverge by an action analogous to that of an optical lens. The system of electric fields used to focus electron beams in electron microscopes is an example of a lens [dictionary.com].
Lenses are basically devices that help channel visible energy, or light, in order to provide a clear and distinct sharpness or focus of that energy to be perceived by an observer. But what about other energies that are not visible? How do we use a lens to focus them in order to comprehend and understand their purpose in our lives? And ultimately, what is the lens that we use to focus those energies? Is it our mind concentrating on something, contemplating its possibilities or meditating on the probabilities of inner fulfillment? Or is it our heart of hearts channeling what we feel is right for us above and beyond all else?
A lens focuses energies and two lenses combine to focus them even further to yield the sharpest and clearest picture. When we use our minds to focus on our desired outcomes we concentrate on a 'picture' of the end result, see it manifesting in different ways and finally let it all go to be fulfilled. When we use our hearts to focus on our desired outcomes we allow those creative energies to flow through us unfettered by our beliefs of how they will manifest and let go of any attachment to how they will manifest.
By using the mind and heart as compound lenses that focus the energy of Divine love we 'project' our desires into the unseen energy and matter described by scientists as 'dark energy' and 'dark matter'. They are referred to as such because they are NOT perceived by our senses. Our senses receive 'ranges' of electromagnetic and mechanical frequencies that our nervous systems interpret in our brains as 'copies' of reality. Reality to us, in essence, is essentially what we 'perceive' and NOT what it actually is.
We observe the facts of nature as information in order to make evaluations, collations, discernments and judgments to form opinions of reality. In the final analysis, it is our perception of reality and NOT reality! When our 'projections' are reflected back to us from the omniversal projection screen, we interpret our observations as being 'good' or 'bad' for us in relation to our understanding and implementation of our personal survival by our programmed belief systems. Our experiences over the course of our lives program our belief systems in our subconscious or reactive minds. Our conscious minds, in tandem with our hearts, become the lenses through which we project what we desire in our worlds.
Balancing our thoughts and emotions is accomplished by fine tuning the focus of our mind and heart 'lenses'. Through regular and consistent periods of eating properly, exercise, movement, learning and meditation we fine tune our minds and hearts with our bodies to 'clear the channel' of the projection of Divine love from our inner spirits into our external worlds. If the ride is too rough, your channel is NOT fully open. If it is smooth and automatic, your channel is clear to express Divine love unfettered by your erroneous beliefs.
When your channel is clear you become a beacon of light that attracts all of those whose channels are cluttered. They will challenge you at every turn, prey upon your understanding and burden your with their needs. Why? Because they want the find the 'quick fix' to be where you are. They want to eat the pie without putting in all the work to make it. It is their ego's 'reacting' to your clear expression of Divine truth.
Be kind, understanding and giving to all of those who seek to drain your energy while maintaining your open channel. How do you do this? You focus your 'lenses' on the end result and help others become fulfilled by sharing Divine love with all. Give others encouragement and maintain your peace.
Trust completely in the Divine to move Divine order in such a way to bring about the best for all concerned. We are co-creators in this omniverse and we CAN create beauty, peace and love for all. It's not about believing we can; it's about loving the Divine enough to KNOW we can! ~Dean A. Banks, D.D.
FOCUS ON A DESIRED OUTCOME
Dogged determination. What does that mean? In most cases it is an unwavering focus on a desired outcome. It doesn't mean that you sometimes don't have any doubts and feel like throwing in the towel; it means that when you do you still "press on" toward your goal. It means that you still hear the negative chatter in your head but you take a stance and reject the perceived outcomes it reveals. Bias begins within each one of us. It is something that we are taught and sometimes accept as true without even knowing why, or worse, caring why. The story of Vivien Thomas comes to mind. I saw an HBO film about him in 2004 and shared it my fiancé last Saturday. Amidst the feelings of anger and a hope for fairness and recognition, we ended up with tears in our eyes by the end of the movie.
Vivien Thomas was a person who was a skilled craftsman. He was recognized as such but was let go at his job. He took on a job at a medical research facility in Nashville, TN tending the dogs that were used in the experiments. He applied his skills as a carpenter to help the doctor with surgeries on the dogs. His hands were steady and his mind was focused. The doctor recognized his skill as a perfectionist. This is where Vivien learned how to feel his way through the body during surgery. He would often close his eyes so he could feel better. Later on, this technique would astound other surgeons.
After Vivien lost his life savings in the bank crash in 1930, he paralleled his own career along with Doctor Blalock's career. He accompanied Dr. Blalock to Johns Hopkins University in Baltimore, MD. He was classified as a "Lab Technician" but was only paid the same rate as the janitors. His anger brewed as he saw his research and discoveries being recognized as the work of Dr. Blalock. He channeled his anger inward and used it to become more determined to create the tools that would be needed to help in the surgeries of blue babies. At one point, Vivien left Dr. Blalock because he accepted full credit for the discoveries, acknowledging the "white" doctors without giving any credit to Vivien. Vivien then hawked antacids for a while until he realized that it was more important for him to complete the work he started with Dr. Blalock than to succumb to his desire for recognition and equal pay. He made the goal of helping others more important than his goals.
Vivien chose to "press on", even though the prejudice against him seemed insurmountable. During the first surgery on a blue baby, Dr. Blalock stopped the surgery and sent for Vivien to help guide him through the procedure. Another doctor told Vivien to "attend to his duties" and Dr. Blalock told the other doctor that he was "attending to his duties." The pompous, arrogant and prejudicial attitude of others didn't stop Vivien from performing his duties. He assisted and trained Dr. Blalock and other surgeons and he never attended medical school. He had talent, genius and educated himself. All of that wasn't enough to elevate his social status. Vivien was eventually recognized for his work after Dr. Blalock died. He was given an honorary doctorate from Johns Hopkins and his likeness now hangs in the entrance hall next to Dr. Blalock's. His dogged determination is why. I suggest your rent the movie "Something the Lord Made." It's very inspirational.
Vivien faced prejudice, rejection and the negative attitudes of those less talented than him and channeled his emotions toward the ultimate goal of saving lives. He was determined to be the best he could be amidst his rise from a carpenter in the old south to a surgeon that pioneered a procedure that saved the lives of many children. That is dogged determination. It is the spirit of God within each one of us that knows the gifts and blessings that God has given us and refuses to let others tell us what we can or cannot do with our lives. Listen to that spirit. It is your guide to the life of your dreams.
WEATHER
VIDEOS
SPIRITUAL BOOKS
DONATIONS
CD/DVD
FOOLS RUSH IN WHERE
ANGELS FEAR TO TREAD
The title of this article is a line by Edmund Burke in his intellectual attack against the French Revolution in 1790. It reflects an observational position that was addressed in a previous article I wrote on how the second rat gets the cheese. Sometimes things appear alright, but after careful inspection and just your gut feelings, things begin to become much clearer. What is a fool? A person who lacks common sense and judgment in evaluating events, situations or people. A fool pursues an opportunity based on the demands of his ego and not necessarily on what his feelings are telling him. He chooses to ignore his gut feelings and rushes in to stake his claim disregarding any thoughts about the consequences. Sometimes it works and most times it doesn't. If you pursue an idea where angels fear to tread the implication is that you are taking a big risk. A wise person is one who has the power of discernment, proper judgment and discretion. He looks before he leaps, reflects on his experience or simply creates a reverie in his mind where he views the possible results of his actions. Then he makes an informed decision.
How many times does something in your life have to happen before you accept it as true? Once, twice, three times? It might be true but is it valid? Validity requires replication of something that is true time and time again. According to logic you can test the validity of something based on a syllogism. A syllogism is an argument in which the conclusion is supported by its premises. A premise is a proposition or statement made in order to draw a conclusion. In its simplest form deductive logic allows two general premises to deduce a specific conclusion. For example, in one of Sherlock Holmes' cases he knew a lady was recently present in the room because there was a burning cigarette with lipstick on it when he arrived. Knowing that the cigarette burning indicated the recent presence of someone and that the lipstick indicated a woman, he deduced that she wasn't far away. Following is a deductive logic syllogism:
Premise #1: The sun is shining.
Premise # 2: It is warm.
Conclusion: It is warm because the sun is shining.
First, you observe the sun is shining. When you exit the shade you feel warmer. You re-enter the shade and you feel cooler. The obvious conclusion is that you feel warmer when you step into the sunlight. Therefore it is warm because the sun is shining. Is this true? Yes, based on your observation. Is it valid? Yes; validity requires that it produces a desired result. Each and every time you step out of the shade into the sunlight you get warmer. But this is this only half of your analysis. The second half requires you to test and re-test your conclusions to view their validity. You need to induce or establish results based on the facts. In its simplest form, inductive logic allows multiple specific premises to induce a general conclusion. Following is an inductive logic syllogism:
Premise #1: Giraffe number 1 is silent.
Premise #2: Giraffe number 2 is silent.
Premise #3: Giraffe number 3 is silent.
Conclusion: All giraffes are silent.
Is this statement true? Yes. Is it valid? No! Why? Because you have only tested 3 giraffes! If there are 50,000 giraffes in the world and you only tested (sampled) 3 giraffes, your validity is weak at best. Now if you test 25,000 giraffes and they are all silent, then your conclusion is more valid than when you tested only 3 giraffes. There are many truths in life but are they valid? Only when these truths are subject to repeated tests and experimentation and arrive at similar results, then one can truly claim that these truths are valid. Science uses logic to test the facts. If they can be repeated under the same experimental circumstances and yield similar results each and every time, then they are truly valid.
What does this have to do with religions that control and manipulate their constituents? It is the basis on which we will analyze and reveal their validity based on their supposed truths. Yes, many people have found truths in religions. But are they valid? My duty as a Spirituality Guide is to look at the facts under a microscope with a strong light source, good magnification and clear lenses. I invite all of my readers to submit comments on their experiences with their religions. I would like to thank those who previously submitted a wealth of information both pro and con on the results obtained from various religions. Let the debate begin!
FORGIVING AND FORGETTING
We have all heard the expression to forgive and forget. But what does that truly mean? Does it mean that we let go of what someone did and forget that it ever happened? Or does it mean that we absolve them of their behavior towards us and forget that they committed that behavior? It is hard for most people to understand that when someone does something 'bad' it doesn't mean that they are 'bad'. It simply means that at that moment they were acting 'badly'.
We are all capable of displaying endearing or aberrant behaviors depending upon the stresses of life and our ability to instantaneously switch from a 'reactive' mode to a 'proactive' mode. In reaction we recognize and believe in our separation from one another. In proactive mode we recognize and believe in our Oneness with one another. In the reactive mode it is difficult to 'separate' the behavior from the person, while in the proactive mode we can separate the behavior from the person because we understand, from our acceptance of Oneness, that the other person is reacting to the stresses of their lives that we haven't experienced. In other words, we haven't walked a mile in their shoes and we give them the benefit of the doubt.
Alexander Pope once said, "To err is human, to forgive, divine." What is it to forgive another? It is to absolve another of their behavior toward you by ceasing to resent them for committing that behavior. It means that you give up any feelings of being hurt by them for their behavior in order to sustain your 'own' peace. What is it to forget? It is to cease to remember or take note of another's behavior because you understand that they are NOT that behavior; they simply expressed that behavior before. It doesn't mean that you forget that behavior; it means that you 'forget' that the person committed that behavior intentionally to hurt you (unless of course they did commit that behavior to intentionally hurt you).
To forgive and forget means that you 'separate' the behavior from the person in order to understand their plight or reactions. It is putting you in their shoes in order to understand their journey. It means that you free yourself from the reactive feelings of being harmed or slighted. Lewis B. Smedes once said, "To forgive is to set a prisoner free and discover that the prisoner was you." When we don't 'forgive' and 'forget' we are holding ourselves back from moving ahead unfettered by feelings of frustration and guilt. We are, in effect, stifling our progress because we cannot let go of the behaviors we don't like or abhor.
Emotional reaction has a way of getting a grip on our beings that seems like it won't ever let go. We rehash and repeat these self-defeating feelings and end up in an 'endless loop' of recycled reactions. Jump off the hamster wheel of self-sabotage and free yourself of reactive conclusions. Step into the light of proaction by forgiving others (and yourself) for aberrant behaviors and forgetting that the person committed that behavior if, and only if, they recognize their error. If they haven't recognized that they have committed aberrant behaviors toward you forgive them but don't forget what they have done; you haven't any obligation to anyone to be their doormat.
However, if someone persists in aberrant behaviors towards you remove yourself from their sphere of influence. It is not necessary for you to remain around those who consistently exist in a pattern of unchecked and undisciplined behaviors that cause you to remember those behaviors. The very thing that irritates you about those behaviors will keep cropping up until you deal with them by removing yourself from your exposure to them.
You are not obligated to keep re-learning the same lessons over and over again. If you are, you haven't completely removed yourself from the influence of those behaviors over you. You are in a state of recycling those behaviors because you have focused your attention on those behaviors and your reactions to them; they have become a part of your comfort zone and you derive purpose and meaning from them.
Your Divine purpose and meaning in life is revealed and understood when you forgive others (and yourself) for aberrant past behaviors and reframe them as lessons learned. Just because you or others exhibited aberrance in the past doesn't mean that you or others will continue to exhibit them in the future. Forgiveness loosens the bonds of guilt over those behaviors and forgetting the commission of those behaviors frees you from 'separating' yourself from others. It brings you together with others in the sense that you recognize that we are all connected through the Spirit of God and we have all, at one time or another, fallen short of being the perfect beings we were created to be.
When we decide to forgive and forget we are acknowledging that connection and we are proactively moving forward off of the hamster wheel of reactive recycling of guilt and aberrance. We are becoming free from the self-imposed binding of restrictive and erroneous beliefs that hold us back from manifesting our Divine purpose in Divine order.
It is up to us to 'be' whom and what we were created to be. Until we align ourselves with that purpose in Divine order we will continue on the wheel of regret and withholding. It all starts with being able to 'forgive and forget' what we don't want in our lives. Life is a process of holding onto what you want and letting go of what you don't want. Free yourself from the chains of reaction and proact your way to freedom. ~Dean A. Banks, D.D.
VAKMITE
VAKMITE is the coordination of all of these methods into one unified focus of desire. It's practice brings your world into fulfillment!
VAKMITE is the coordination of all of these methods into one unified focus of desire. It brings your world into fulfillment!
https://www.amazon.com/V-K-M-I-T-E-Method-Dean-Banks-ebook/dp/B07287WZY2
CD/DVD
FOR MY LOVE THEY
HAVE GIVEN ME HATE
"In exchange for my love they regarded me with malice, and I have been praying for them." ~David, Psalm 109:4 (Aramaic Bible in Plain English (©2010)). What do you do when you share love with others and they respond negatively to you? Do you emulate their behavior or do you keep giving them love? Do you try to understand why they return your love with hate or do you simply dismiss their reaction as aberrance?
Anytime you share your heart with another you are making your heart vulnerable. It is placing 'what you feel' about others out on the table and their reaction to it can go either way. When you feel that they aren't reciprocating the way you believe they should you are 'expecting' them to respond favorably to you. The only expectation you should have about sharing love with another is that it will bless them and you at the same time; not that they need to reciprocate in how you 'feel' they should. This is where many misinterpret the term 'expectations'.
Expectations are the results that we look forward to or regard as likely to happen. They are the anticipation of events, situations, occurrences, circumstances and the behaviors of others to play out in our favor. We look for certain results because we 'believe' they are reasonable and just for the behaviors we have expressed. When our experiences don't result in an alignment with our expectations we can become hurt, depressed or dejected. We are subtly teaching ourselves that when we 'expect' we get hurt. This is HOGWASH! When we expect others to 'reciprocate' what we 'think' they should, this is what is wrong; not expecting in of and as itself.
Giving of yourself while expecting others to give back to you is not truly giving; true giving is giving freely WITHOUT any expectation. However, giving yourself to the manifestation of co-creating the expression of your Divine purpose in Divine order without 'expecting' it to happen is NOT trusting in the Divine! It is 'believing' and NOT 'trusting'. Trusting requires the discharge of any and all beliefs that 'prop you up' and simply letting go in faith 'expecting' the best to happen for all concerned. It is, in essence, freeing yourself from 'how' things will be created and allowing you to live in Divine trust.
If others return your kindness with derision, hatred and anger it is not because you co-created those reactions; it is because you 'believed' that you were 'better' than others for operating in kindness. The ego constantly tries to 'fool' us into believing that 'righteousness' is the key to being treated fairly. It is NOT! Trusting in the Divine is the key to the unfolding of your Divine purpose in Divine order; NOT the ego's incessant search for 'glory'.
When you pray for others to 'experience' the peace, joy and understanding that you have experienced with the Divine you have planted a seed within your own heart for forgiveness. Forgiveness in that you KNOW that they are ultimately NOT their behavior and that you are blessed in letting it all go. Seek not the recognition of others for your behaviors; seek to allow the Divine to share love through you to effect positive change for everyone. Just as those who pray in public have their reward from the acknowledgment of people, being alone and allowing the Divine to work through you rewards you with inner peace, joy, understanding and love.
Pray for all of us to be released from the veil of the ego's demands to be in control, to dominate the behaviors of others and to manipulate its personal agendas on everyone else. This way, your energy is being focused on the source of the problem and NOT the results of the problem. Be ye therefore perfect! ~Dean A. Banks, D.D.
Are you truly free to do what you need to do to become who and what you were created to be? Is the creation of your being a series of random occurrences that just happened to come about? Did the cosmic dice just fall where it may? Or did the Divine in its infinite wisdom design natural order through the impetus of Divine order to create you at this place and at this time to express your Divine purpose? And if this is so, then is your sense of freedom just an illusion?
Freedom is the state of being free rather than in confinement or under physical restraint. It is an exemption from external control, interference, regulation and the power to determine action without restraint [dictionary.com]. If the Divine truly created us with freedom and 'free will' then why do we feel that we are constantly at war with external forces that keep us from realizing the fulfillment of our innermost dreams?
Free will is defined as free and independent choice and the ability to make voluntary decisions. It is the doctrine that the conduct of human beings expresses personal choice and is not simply determined by physical or divine forces [dictionary.com]. In other words, we have the power and the ability to determine how our lives unfold by what thoughts, beliefs, words, actions and behaviors we express. Living with free will means that we are in command.
As we view and experience the external forces of nature, many of us assume that we have no control whatsoever over these forces. If that was true, then the astronomical possibilities of our existence to begin with would be so random that we would never be able to realize just who and what we are. We are the omniverse realizing itself. We have at our disposal the ability to mold and shape reality through the God given power of co-creation.
We attract all types of things into our experience by the thoughts, beliefs, words, actions and behaviors we express. We have the choice to either accept and allow or reject and resist these experiences as part of our growth and expansion into our Divine purposes. Things do not happen randomly. We choose to be where we are and what we will experience by setting our point of attraction with the allowance or resistance of our experiences. We either develop fear of undesired experiences or we develop faith in developing desired experiences.
Our egos will keep telling us that we need to control, dominate and manipulate the behaviors and desires of others in order for us to experience the manifestation of our desires. Nothing could be farther from the truth! Knowing the truth from the Spirit of God reveals that we only have to 'allow' its guidance to take hold in our lives to manifest our Divine desires. The ego always seeks to restrict your true freedom by influencing your environment.
True freedom can only be allowed by you getting out of your own way and creating your point of attraction to match your state of Divine allowance. This harmony creates the manifestation of your Divine purpose in Divine order. Undesired results occur when there is a disharmony between your innermost thoughts and beliefs and your ability to allow the experiences you need to grow and expand. By choosing life-giving thoughts and beliefs and aligning yourself with Divine allowance, growth and expansion occur.
Your free will is implemented by working within the laws of the omniverse and you become an effective co-creator of the experiences you need for your growth and expansion into your Divine purpose. How do you know if this is true? Are you currently living the life that you feel you should be living? Are you living in your divine purpose or are you living in frustration or apathy?
The external results of your living experience will always reflect your inner state of being. If you are in alignment, your growth and expansion is moving in a direction of fulfillment. If you are not in alignment, you will be repeatedly encountering events, occurrences, situations, circumstances and people that will challenge you into dealing with them for you to grow and expand.
How you master your awareness of your free will is the key. Will you use it to co-create blessings for yourself and others? Or will you use it to repeatedly created challenges and problems that you will have to solve or deal with in order to become the 'real' you? Your true sense of freedom lays in your ability to make the effective choices about becoming the 'real' you every day.
Freedom is what you have and free will is what you use to co-create your reality. Why not co-create the life you desire to live by expecting it to happen through Divine trust instead of a self-centered sense of power or powerlessness? It is up to you to choose your path and follow through by allowing the best to happen in your life. ~Dean A. Banks, D.D.