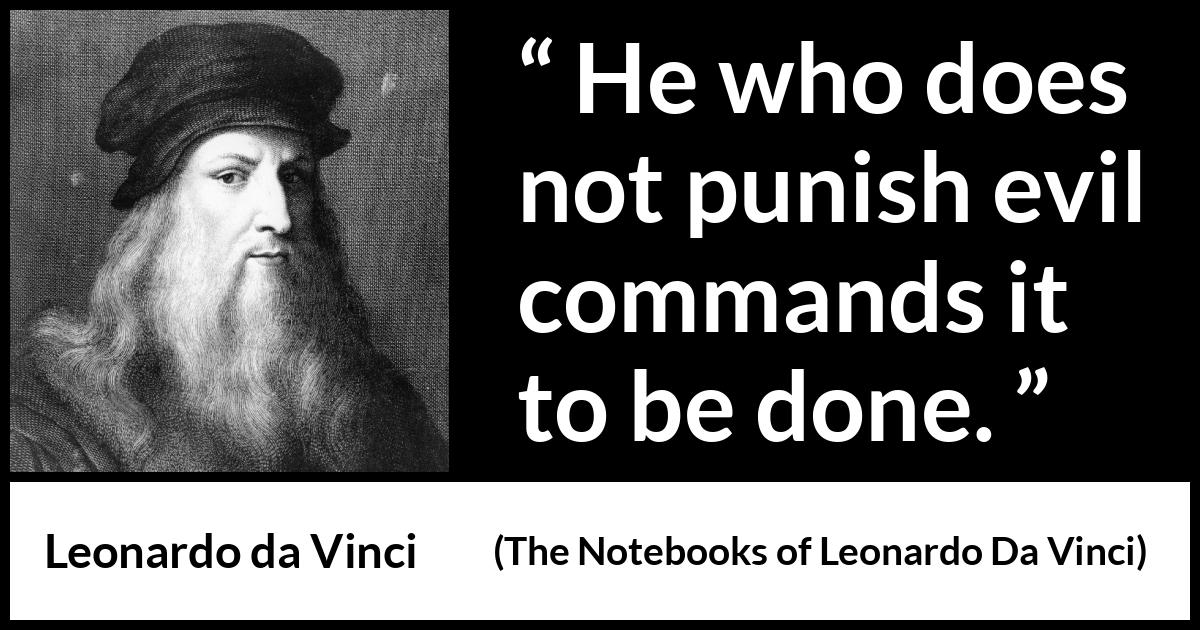 ADHERENCE

Adherence to Divine principles determines just how honest, caring and forthright you actually are.
If your principles contribute to the detriment and debilitation of others, they are NOT contributing to the growth and expansion of all.
Only when you decide to give of yourself to the benefit of all will your principles be life supporting and NOT life effacing! ~Dean A. Banks, D.D.
THE CHASE SCENE
In regard to the impending impeachment of Donald J. Trump, we could refer to an analsyis of the 'chase scene" by the Director of the movie "Stagecoach", John Ford.
He stated, "That chase...every half-assed critic says, "Why did it go on so long? Why didn't the Indians just shoot the horses?"
I tell them, "If the Indians had done that, they would have stopped the picture."
NAME CALLING TABOO?
To all the SNOBS out there who insist that name-calling is taboo, I say this; if you so choose to waste words on describing what people do that is your right.
However, don't try to inflict upon me your assessment of reality that is predicated by your lack of awareness.
If you truly knew life, you would cut to the chase without superficial protocols that provide distractions to understanding truth AS IT IS!
Grow the fuck up and let go of your hangups about calling people exactly what behaviors they demonstrate. ~Dean A. Banks, D.D.
VERSION OF THE TRUTH?
My 'version' of the truth is predicated on what contributes to the growth and expansion of the omniverse based on scientific laws and well established hermetic principles.
If anyone decides that they cannot align themselves with what is observed, collated, evaluated and discerned that is their right.
However, their beliefs will NEVER 'trump' what can be explained only by Occam's Razor. Peace. ~Dean A. Banks, D.D.
BE ACTIVE
While all of us are watching what Trump and the Russians have done Mitch McConnell and his boys are dismantling our health care behind closed doors.
Call your Representatives and DEMAND that they STOP hurting those who need universal health care and start finding ways to help those tax payers that are funding all of their wars and profit making enterprises at the expense of all of us.
Do what is right and stand by the rights of everyone! ~Dean A. Banks, D.D.
SELF-CENTERED
When you consistently deny the truth to remain comfortable in your warm and fuzzy cocoon of mediocrity, you reveal just how self-centered you actually are.
The truth has come to you in order for you to ACT on it and not SIT on it. It is there for you to realize what is actually going on in life for YOU to make the integral changes that are necessary in order for everyone to grow and expand in Divine love.
Will you heed the call of the truth or deny what it presents in order to feel comfortable? It is your choice. Choose wisely! ~Dean A. Banks, D.D.
CONSERVATIVE MINDSET
The conservative mindset fueled by the amygdala's fear response is prevalent in Republicans. Facts are facts and opinions of those facts cannot change what they reveal; especially when fear is elevated over faith in the betterment of all! ~Dean A. Banks, D.D.
SITE HOSTING
THE WORLD ACCORDING TO ROGER
VIDEOS
SERVICE IN PRAYER
Elizabeth and I would like to invite you all to our site 'Service In Prayer'. For many months we have been led to offer a way for our online friends to have a forum to share our prayer needs with each other.
The purpose of this website is to connect with one another and share our needs for healing in whatever areas we feel we need. Please visit the website or go to the Facebook forum to post any public prayers on the Wall or PM us for private prayers.
We will pray for you or help you to find Prayer Partners to assist you in healing and realization of your Divine purpose and the unfolding of it in Divine order.
Thank you all for your support, kindness and for blessing us with your ongoing friendship. Peace and blessings to all of you and your families! ~Dean A. Banks, D.D.
OUR PAST ISSUES
Did you miss any of the issues of The Spirituality Post Daily? If so, following are the links to each and every day for you to peruse. Please visit our advertisers and help us to keep going in our service to the spiritual community of souls who long for a greater spiritual perspective on life. God bless you and your families! ~Dean A. Banks, D.D.
SPIRITUALITY GUIDANCE
What is the Spirituality Guidance Channel? SGC is a video portal designed to introduce spiritually inclined individuals to be exposed to spiritual videos, radio, teachers, music, art, books, resources and links from a selected group of teachers and requests from viewers. Each featured coach/teacher will have their own page highlighting any videos, audios, websites or printed material they have produced. This portal will be regularly promoted on the Internet through social networking and targeted marketing channels. Please visit the website at the following address:http://www.spiritualityguidance.com and email me at webproducer@hotmail.com with any suggestions, links or materials. Thank you for your most courteous participation in this project. I welcome your input. ~Dean A. Banks, D.D.
SPIRITUAL BOOKS
CD/DVD
EBOOKS
WELCOME TO TSP DAILY!
We are so pleased with the success of The Spirituality Post Weekly Online Magazine, The Spirituality Post Daily and The Spirituality Guidance Sunday Morning Service that we have now combined them into a daily online magazine for those involved in Spirituality. Every weekday and weekend we will be featuring the writings and sayings of Dr. Dean A. Banks, D.D. Please come and visit us every day to receive inspiration, guidance and opinion on spiritual and political matters. We would like to thank you all for your support and dedication to the writings and sayings that we feature. May God bless all of you and your families now and evermore! ~Dean A. Banks, D.D.
BETTER HEALTH CARE?
"Better Health Care? Cutting Medicaid to give tax cuts to 400 people of the super rich will cause 750,000 people to lose their health insurance and 1000 to 2000 of those people will die as a result.
This Republican bill is mean and heartless because it doesn't deal with the reasons that the ACA Exchanges have been tampered with by the Republican Party." ~Paraphrased from the New England Journal of Medicine, June 2017.
MORE SAYINGS
If you stand by and do nothing you are a part of the problem. Only when you stand on the truth will you ever be free! ~Dean A. Banks, D.D.
If you allow aberrance to take hold and hurt others, you are no better than those who inflict pain and suffering on others. ~Dean A. Banks, D.D.
If you trust a liar to make good, you are a fool and will get what you deserve worse than you ever imagined. ~Dean A. Banks, D.D.
OUR PODCASTERS
by Dean A. Banks, D.D.
Currently Bobby Hinkle, Elizabeth May Sutor and Dean A. Banks, D.D. have uploaded podcasts. Robert Yarbrough will be added soon. Just click on the podcasters placards below and click on the Podcast title. Currently there are five podcasts on Bobby Hinkle's page, one on Elizabeth Sutor's page and nine on Dean A. Banks, D.D.'s page. Stay tuned for more! Thank you for choosing us!
What is the Spirituality Guidance Channel? SGC is a video portal designed to introduce spiritually inclined individuals to be exposed to spiritual videos, radio, teachers, music, art, books, resources and links from a selected group of teachers and requests from viewers. Each featured coach/teacher will have their own page highlighting any videos, audios, websites or printed material they have produced. This portal will be regularly promoted on the Internet through social networking and targeted marketing channels. Please visit the website at the following address:
http://www.spiritualityguidance.com and email me at webproducer@hotmail.com with any suggestions, links or materials. Thank you for your most courteous participation in this project. I welcome your input. ~Dean A. Banks, D.D.
SUNDAY MORNING SERVICE WITH
DR. DEAN A. BANKS, D.D.
Welcome to our new Sunday Morning Service by Dr. Dean A. Banks, D.D.
Every week Dr. Dean will be engaging subjects that are pertinent to your growth and expansion into recognition of; respect to; and communication with your inner spirit.
Please feel free to comment or suggest topics for review. May the Divine always bless you and your families! ~Dean A. Banks, D.D.
CD/DVD
SPIRITUAL BOOKS
SAYINGS
If seeing is believing, then feeling is knowing! ~Dean A. Banks, D.D.

Denying the truth to ensure your comfort reveals just how selfish you are! ~Dean A. Banks, D.D.
Turning away from that which disturbs you reveals just how fearful you are! ~Dean A. Banks, D.D.
Moving toward that which is truthful reveals just how honest you are! ~Dean A. Banks, D.D.
Don't you just love it when a troll comes on your wall and spouts pure bullshit while telling you that you are? ~Dean A. Banks, D.D.
Slow and steady might win the race, but true and real will win in life. ~Dean A. Banks, D.D.
The consistent daily practice of Prayer, Meditation and Service leads to the fulfillment of your dreams and the joy of living in them! ~Dean A. Banks, D.D.
Right now is the right time to be, do and have all that is yours. Do it! ~Dean A. Banks, D.D.
Only when you wake up will you come to know the joy of living. Life is a gift; be thankful for it and love will abound! ~Dean A. Banks, D.D.
Peace can only come, when people learn to share. Love is real, when you are aware that understanding is the way. ~Dean A. Banks, D.D.
The Light does shine; it represents love, inside of me. It's yours and it's mine, we share the love; for all to see. ~Dean A. Banks, D.D.
Where you are is a result of where you've been and is integral in where you are going. Live gratefully in this moment! ~Dean A. Banks, D.D.
Stepping wisely requires your immediate attention upon where you are and where you are going. Know what matters and what doesn't! ~Dean A. Banks, D.D.
Where you will be depends on how much you trust how you will get there. Trust what you know more than what you believe and allow the process to unfold perfectly! ~Dean A. Banks, D.D.
SELFISHNESS
Selfishness is defined as living in a state of manifesting concern or care only for oneself.
It is obvious that what one does speaks more clearly than what one says.
Taking away a fundamental right of people to have health care is being selfish about what one believes about more than what one KNOWS about. Peace. ~Dean A. Banks, D.D.
WHAT DOES IT TAKE?
The next time you fertilize your garden, water it with a plastic container, quench your thirst outside, fix your floor with a piece of plywood, wipe your countertop or wipe your ass, you have contributed to the clandestine conservative agenda of the Koch Brothers.
Your participation in buying their products and services contributes to their manifest agenda of keeping the poor and middle class in their place without a hope of bettering themselves.
So, go ahead and grow your garden, fix and clean your house and clean your tushy KNOWING that you have contributed to undermining your own freedoms. Stop buying their paper products with the brand names of Angelsoft, Brawny, Dixie, Mardi Gras, Quilted Northern, Soft n Gentle, Sparkle and Vanity Fair. It is a start to supporting the growth and expansion of others AND yourself.
Put your money where your heart is and not where THEIR heart is. To all of those who are greedy and live with an entitled attitude of 'leading' the rest of us, you WILL reap what you have sown. May the Divine have mercy on your twisted and wretched souls! ~Dean A. Banks, D.D.
ALIGNMENT
Aligning yourself with Divine order means that you stay true to reality and do what supports and helps others become fulfilled. If you deviate one iota from the expression of Divine order influencing natural order you have chosen the way of your ego over the Spirit of God.
You have decided to live in your own false constructs and erroneous beliefs that support your own self-survival at all costs. What you have done is doomed yourself to an existence that denies reality AS IT IS in favor of what YOU want it to be.
Let go of the reins of illusion and go within to KNOW the truth. You will soon know that your contribution to Divine order means standing firm on the truth and reality as it is over any erroneous beliefs that they are other than what they appear to be. ~Dean A. Banks, D.D.
COMPLAINING?
Yo, beatch, while you were too busy complainin' about who was disrespecting and dissing you, you failed to see the fact that who and what you are is not dependent on what others believe about you. Their beliefs are NOT what you should value. Your beliefs are not what you should value either. The only thing of value in your life is what you KNOW about yourself and others.
Knowing does NOT come from repeating errant thoughts until you accept them as true without any proof whatsoever; those thoughts become beliefs and beliefs become values with no legs. If you truly want quality and value in your life get off of the belief bandwagon and learn to know the truth that has legs to stand on.
When you turn complaining into appreciating you transcend crawling in the dirt to walking in the clouds. Walk boldly on the path from beliefs to knowing and fulfill your manifest destiny. Others can't do that for you; only YOU can! ~Dean A. Banks, D.D.
RIGGING THE GAME
The Republicans messing with the Obamacare Health Care Exchanges is akin to thugs or mafia types extorting 'protection' money from businesses in their 'hoods'. Their rich and powerful constituents often sit on the Board of Directors of National and International Insurance Companies that decide to either stay in an exchange or not.
The Republican Better Health care fiasco is designed to 'mask over' the positive strides made in healthcare with bogus claims. As of MORON-IN-CHIEF keeps bellowing how Obamacare has 'failed', they chip away at it until they can convince the masses that it was doomed from the start when in fact it was THEY who undermined it by stacking the deck against it. LIARS who care less about you who clearly demonstrate their sociopathic behaviors by kissing the asses of the super rich to curry favor at the cost of the lives of decent hard working Americans and their families.
It is when you throw a monkey wrench in the works that the machine breaks down. Much like the French workers who threw their shoes into the 'works' that ended up creating term 'sabotage'. Purposefully breaking what was designed to work to further your own twisted and selfish end is reprehensible. It is NOT contributing to the growth and expansion of all and it NEEDS to be stopped. Get these selfish motherfuckers out of office and work together with all to bring about heaven on Earth. We can all do it together! ~Dean A. Banks, D.D.
WEATHER
VIDEOS
SPIRITUAL BOOKS
DONATIONS
CD/DVD
FULFILLING YOUR DESTINY
Just as dust coagulates in a corner by itself, so will your life as long as you don't initiate the manifestation of your dreams. It takes character, strength and determination to move toward fulfilling your destiny.
Just as the swift action of a duster disrupts the clumping in the corners, so can your swift action of moving toward your dreams. Your temporal rift of moving forward creates a wake that produces a slipstream of forward action.
Your own momentum provides lift and ongoing actions that build one upon another. Remove all doubt, worries and fear in order to ride the crest of the wave toward completer and utter fulfillment.
The only thing holding you back is the drag and friction of your own beliefs that stifle your ability to co-create genius. If you have painted yourself into a corner, then wait until the paint dries in order to be free again. You can and will do it if you choose to KNOW more than believe! ~Dean A. Banks, D.D.

GOODBYE BILL
Just came home after a long day and one of my best friend's sister called to tell me that my friend had died. He was a year older than me and suffered from Type 2 Diabetes. He had to take shots twice a day to survive and he followed his doctor's instructions to the letter. He was living with his Mom for the past several years to help her. His Mom was a successful gymnast her entire life and volunteered to help many people; including me at one time. She was a pistol! She died a few months ago and he was living in her home alone.
He called me last week and I told him that I was very busy with a few friends passing away and that I would try to see him this week. He died alone in his home from Diabetic ketoacidosis; (DKA) is a potentially life-threatening complication of diabetes mellitus. Signs and symptoms may include vomiting, abdominal pain, deep gasping breathing, increased urination, weakness, confusion, and occasionally loss of consciousness. A person's breath may develop a specific smell. Onset of symptoms is usually rapid. I was so busy that I could not see him this week and I feel like I let him down.
My friend was a talented artist and T-shirt manufacturer. He ran his own business for over 20 years until his health gave out. We had a kind of adversarial relationship where we would cut each other up into pieces and that was our way of being friends. He was a great guy who simply adored Liz.
He gave her his mother's collection of china that was so special to him because he knew she would appreciate it. My friend was a great talent and a good friend. We will miss him dearly because he was honest, forthright and brilliant.
I keep thinking about how he died alone and I wasn't there for him. I wanted to be, but have had so many stresses lately that I had to do what I could to alleviate them. I have withheld his name at his family's request because that is what he wanted. I loved our friendship, I loved our interactions, and most of all, I loved our companionship.
My friend was a go-getter that loved life and did what he could to be the best he could be. I will miss you dearly, my friend. I will always remember our debates and our interchanges. Most of all, I want you to know that our friendship was special and I was blessed to know you. Goodbye, my dear friend. You made my life better. ~Dean A. Banks, D.D.
FACTS?
Donald J. Trump went out campaigning again last night and totally lied in EVERYTHING he said. After checking several fact checking sources, it was unanimously determined that his statements were TOTAL bullshit. He speaks to hear himself and the roar of the completely vapid crowds that believe his contrived prevarications. This is how his base is reinforced; by his over the top horseshit.
From his buddies NOT paying windfall taxes to the very pipes that were supposed to be from American companies that were actually already purchased from foreign sources, he laid out a complete fantasy of contrivances that decry the truth at every turn. The LIAR-IN-CHIEF NEEDS TO GO!!! We need honesty, forthrightness and respect for all of our decent and hard-working families in our country.
Until we align ourselves with the truth, we will always be deceived by the lies of those who want to control, dominate and manipulate our thoughts to their favor.
Wake the fuck up and start living in the truth more than basking in the sheer and utter vapidity of lies, contrivances and downright manipulations imposed upon us by the plutocratic class in the USA. Until we do, we deserve to reap all that we have allowed the plutocrats to sow. ~Dean A. Banks, D.D.
2 PARTY MATRIX
Since I do not operate within the 2 part matrix, the point is moot. I choose my representatives based on how they represent their constituents and not on their party.
If they possess the character and behavior that declares an expression of the truth above all else, then I investigate further and research their records.
Then, and only then, do I use my vote wisely for ALL citizens and NOT just an elite few! Peace. ~Dean A. Banks, D.D.
RESISTING TRUMP?
Someone has claimed that I am resisting Trump. I disagree. I am informing others of the lies and manipulations he commits on a daily basis. There IS a difference:
Resist: to withstand the action or effect of.
Inform: to give information; supply knowledge or enlightenment.
What you resist does persist; but what you allow is in the now. I allow factual information to drive my expression of acquired knowledge by understanding the information as it is without tainting it with emotional reaction and resistance.
That is called THINKING which is proacting FROM the truth instead of lying about the truth to your own end; hence, TRUMP! ~Dean A. Banks, D.D.
SPECIAL?
If someone tells you that you are special, they are blatantly trying to manipulate you to do their bidding.
No one is more special than anyone else. We are all equally endowed with spirit.
It is in what we do with our listening to spirit that affords us the ability to manifest our destiny and live in our dreams. ~Dean A. Banks, D.D.
CHANNELING HATRED
To all of you who have said to me that my hatred for Donald J. Trump is wrong and I should let it go, I have something to say. I respect your position, but I don't agree. I channel my hatred of selfish individuals like him into informing others of whom and what they are.
I do not harbor hate; I channel it into something constructive. Informing others of the evil of selfishness is NOT harboring hate. It is dealing with it as it is in a mature fashion and NOT acting on it in a negative fashion.
I do this for anyone who wants to hear the harbinger's cry for awareness in the face of sheer evil and truly cares to be a mature and effective proponent of peace. ~Dean A. Banks, D.D.
WHILE YOU WERE SLEEPING
While you were sleeping, the world carried on. It did so before you were born and it will continue to do so after you die. Life is NOT dependent upon you; however, you are dependent upon your life. Without your consciousness experiencing the unfolding of the omniverse realization would never occur.
The true joy in life is in self-discovery. Try opening the door inwards an hour a day and the door that swings outward will still squeak; but it will not bother you as much.
You will come to understand that what occurs on the outside can only affect what's on the inside if you allow it to distract you from your focus upon silence and stillness.
Only when you slip below the din and chaos will you be able to experience true peace; complete understanding; ongoing joy; and Divine love everlasting. Be that. ~Dean A. Banks, D.D.
CD/DVD
YOU MIGHT BE A MORON IF...
You might be a moron if…you trust and believe in someone who isn't worthy of your trust. ~Dean A. Banks, D.D.
You might be a moron if…you defend anyone that hurts others and is only out for themselves. ~Dean A. Banks, D.D.
You might be a moron if…you deny the truth in order to harbor your comfortable erroneous beliefs. ~Dean A. Banks, D.D.
You might be a moron if…in the face of undeniable facts you hunker down and choose to believe how you deceived yourself. ~Dean A. Banks, D.D.
YOU MIGHT BE AN ASSHOLE IF...
You might be a asshole if…you only think of yourself and what you need more than what we all need. ~Dean A. Banks, D.D.
You might be a asshole if…you insist that you are right even though you are reacting more than thinking. ~Dean A. Banks, D.D.
You might be a asshole if…you continually try to spin your lies into the truth to satisfy your selfish ego. ~Dean A. Banks, D.D.
You might be a asshole if…you repeatedly choose to believe more than know in order to gain and advantage over others. ~Dean A. Banks, D.D.
THE PASSION FOR MONEY
Where the money flows, the passion for more grows. Managing deals with those who have no soul for the complexities of life and only yearn for the acquisition of more money and the power that it wields are the problems in this world. It is NOT money in of and as itself. It is what those who lust with greed to control, dominate and manipulate money to have advantage over others that creates ALL of the dissension in the world.
The power hungry yearn to control the natural resources of land, water, energy and mineral production because they know that they will continually profit from them because as the world population grows the demand for these products and services escalates. They know that a small piece of the action can generate huge sums of money for them consistently. They care not about your little world and your corner store. They only care for themselves and how they can profit from your labors in their setup of financial slavery.
You sell your soul to make the monthly payments that create extravagant lifestyles for them in order to survive another month and do it all over again. Those who wheel and deal in this world are shallow and vapid. They only care for themselves and those who support their ongoing aberrances. Trump is one of those people and if you support him, you ARE NO BETTER THAN HIM! You yourself yearn to control, dominate and manipulate others to your own ends. Your selfish ego is in control whether you realize it or not. You have no true concern for others and their dreams because you only care about your own. This is why you live in the basket of deplorables and will NEVER see the light of day. YOU!
Yes, you, who claim to be spiritual, while turning away and culling the herd of what you deem as undesirable. When you feel that you are special and encourage the speciality in others you are truly psychopathic. When you commit consistent aberrant acts and feel no compassion for those on the receiving end of those acts you are sociopathic. When you dilute the field of experience with lies, falsehoods and distractions you are enigmatic. Why not tell the truth and let it stand on its own without you selfish spin? Why not allow what is in the now more than resisting what caused all of our problems? Why not be true to yourself and everyone instead of living a lie by believing in someone who does NOT believe in you or your life whatsoever?
Go ahead and make Trump's day by ignoring the truth and you will reap what you have sown in your own life. If you do, you ARE deplorable, despicable and self-serving. You are someone who anyone with an iota of intelligence, caring and wisdom ever wants to know. Go back into your comfortable shell of mediocrity and cull your herd while your life falls into despair. I, for one, will NEVER stop speaking the truth because I know that true power from Divine love comes only when the truth is spoken, declared and followed. Be perfect!!! ~Dean A. Banks, D.D.
LISTENING TO THE SCRIPT
What is a script? A script is an organization of content that delineates dialogue and actions in an orderly fashion. A movie script informs the Director and actors of their lines and physical positions in the flow of action. The code of a software program delineates a series of commands that manipulate the hardware to perform specific functions according to a timeline and/or counter or subsequent commands. A script is designed to provide specific to the viewer or user to form a set of specific results. The law embedded in the use of scripts is that specific results require specific instructions. For example, a frequently played commercial on the drug Lyrica reveals just what message that the advertiser is trying to convey to the possible purchase of their drug.
"Fibromyalgia is thought to be the result of overactive nerves", not Fibromyalgia has been proven by experimental evidence to be the result of overactive nerves. Then the commercial goes on to say, "Lyrica is believed to calm these nerves." Not Lyrica has been experimentally proven to calm these nerves. What does this mean? It means that the pharmaceutical company's advertising agency's commercial script has not lied to the viewer but created plausible deniability. It goes on to say, "For some, Lyrica can significantly relieve Fibromyalgia pain and improve function. So I can feel better." Notice, how the actress refers to some and their possible results from taking Lyrica and then brings it home by saying that she can feel better. Then, the disclaimers come with the litany of possible side effects including depression and possible suicidal thoughts. The actress then concludes, "With less pain I can be more active." If you kill yourself because of the possible suicidal thoughts then how can you be more active? In this blatant and obvious script, the viewer is led down a primrose path of thoughts and beliefs more than facts and results. Everyday advertisers create more and more plausible deniability in order to sell their wares. The less discerning minds of many fall repeatedly for their manipulation of the truth to their own ends.
Now, let's take the repeated lies of those who want us to believe specific results from their plausible deniability of ambiguous instructions or facts. Conservative Republican claims about healthcare are nothing more than hearsay. They juxtapose random facts in order for you to 'believe', not know, what is happening. By diluting the nebulous environment with 'possibilities', they muddy the waters enough to generate doubt in their constituencies. Republicans use lies to manipulate the facts into people believing that just their possibilities of playing out differently than they are presented, are grounds enough to reject them completely. They believe that if you can't present verifiable evidence to your erroneous claims, yet you want to manifest your agenda, the only tool left to you is to lie about the facts and present them in such a way as to make them plausible.
This is called a snow job. A snow job is an attempt to deceive or persuade by using flattery or exaggeration. They utilize strong and persistent persuasion, especially in a dubious or unproven cause. They use inflammatory words and phrases to demonstrate their overwhelming advocacy of their 'plan' and the 'possible' repercussions of imposing or not imposing their 'plan'. This is why the issue of healthcare has caused 'secret' meetings, hurried votes and a cloud of misinformation; all designed to conflagrate and confuse the masses to BELIEVE the end result of not their REAL agenda, but their 'perceived' agenda! Learning how to think more than emotionally react allows you the ability to discern reality AS IT IS and NOT how they want you to believe it is. Don't fall for the Republican and Conservative Snow Job! Stand firm on the truth and NOT their incessant and self-serving lies. Be diligent in understanding what they are doing by making the time to investigate the facts and research the proponents of those facts. If you don't, you will always be digging yourself out of their snow job! ~Dean A. Banks, D.D.