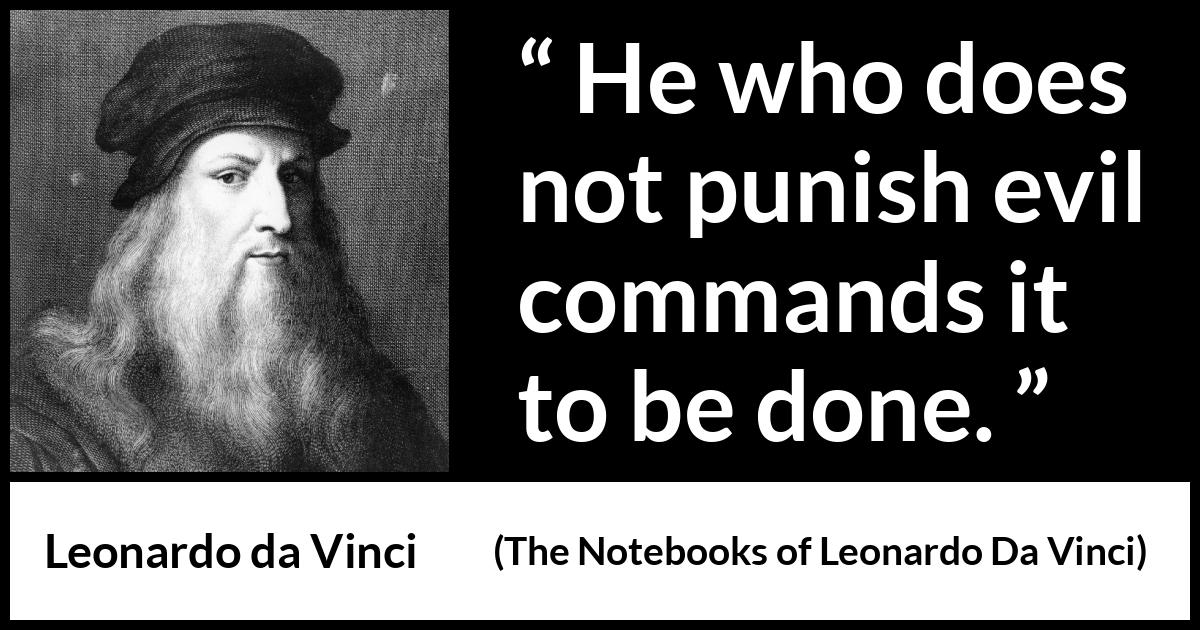 ILLUSION

What we perceive everyday is an illusion. We cling to it being reality because we fear the loss of our existence without it. We are afraid of attaining a state where we lose who we are because we feel that is what we are. We are divine beings. THAT is our natural state. What we see, hear, taste, smell and touch are illusions of a perceived dualistic world.
When we feel beyond our senses we come to know a state of Divine peace that surpasses all sensing and feeling. We enter a knowing and being state where we embrace our connection with everything. Fear holds us in a perceived dualistic reality and Faith binds us to a spiritual Oneness of Divine order that moves the natural order of the omniverse.
Our lives are a series of moments that move between these two states. How we've lived our lives moment to moment is more important than our perceived physical legacy as witnessed by ourselves and others. Where we spend most of our time is where we live. Where do you live? ~Dean A. Banks, D.D.
SITE HOSTING
THE WORLD ACCORDING TO ROGER
VIDEOS
SERVICE IN PRAYER
Elizabeth and I would like to invite you all to our site 'Service In Prayer'. For many months we have been led to offer a way for our online friends to have a forum to share our prayer needs with each other.
The purpose of this website is to connect with one another and share our needs for healing in whatever areas we feel we need. Please visit the website or go to the Facebook forum to post any public prayers on the Wall or PM us for private prayers.
We will pray for you or help you to find Prayer Partners to assist you in healing and realization of your Divine purpose and the unfolding of it in Divine order.
Thank you all for your support, kindness and for blessing us with your ongoing friendship. Peace and blessings to all of you and your families! ~Dean A. Banks, D.D.
OUR PAST ISSUES
Did you miss any of the issues of The Spirituality Post Daily? If so, following are the links to each and every day for you to peruse. Please visit our advertisers and help us to keep going in our service to the spiritual community of souls who long for a greater spiritual perspective on life. God bless you and your families! ~Dean A. Banks, D.D.
SPIRITUALITY GUIDANCE
What is the Spirituality Guidance Channel? SGC is a video portal designed to introduce spiritually inclined individuals to be exposed to spiritual videos, radio, teachers, music, art, books, resources and links from a selected group of teachers and requests from viewers. Each featured coach/teacher will have their own page highlighting any videos, audios, websites or printed material they have produced. This portal will be regularly promoted on the Internet through social networking and targeted marketing channels. Please visit the website at the following address:http://www.spiritualityguidance.com and email me at webproducer@hotmail.com with any suggestions, links or materials. Thank you for your most courteous participation in this project. I welcome your input. ~Dean A. Banks, D.D.
SPIRITUAL BOOKS
CD/DVD
EBOOKS
WELCOME TO TSP DAILY!
We are so pleased with the success of The Spirituality Post Weekly Online Magazine, The Spirituality Post Daily and The Spirituality Guidance Sunday Morning Service that we have now combined them into a daily online magazine for those involved in Spirituality. Every weekday and weekend we will be featuring the writings and sayings of Dr. Dean A. Banks, D.D. Please come and visit us every day to receive inspiration, guidance and opinion on spiritual and political matters. We would like to thank you all for your support and dedication to the writings and sayings that we feature. May God bless all of you and your families now and evermore! ~Dean A. Banks, D.D.
WHAT IS HOPE?
What is hope? Is it a positive response to an apparent insurmountable situation? Is it reaction by a positive person who wants the best outcome? Or is it a weak and superficial response to something that you believe will NOT turn out favorable to you? Hope is defined as a feeling that what you desire 'may' happen and that it will turn out for the best. It is not feeling that it 'will' happen because it is the best that could happen for you. It IS coming from a position of weakness and unsuredness because it is not immediately dealing with that situation at hand. It IS helping us procrastinate what we actually need to do NOW by prolonging how things unfold.
When you honestly accept what is happening to you and allow your greater good to unfold perfectly in Divine order, you don't need 'hope'. What you need is to TRUST in the Divine to unfold exactly what you need to grow and expand in Divine order perfectly. Hope is weak and TRUST is strong! Hope cloaks the truth in an assumption that you are powerless to make changes in your life that are favorable to your growth and expansion. Trust reveals the truth in the knowing that what unfolds in Divine order IS favorable to you despite your beliefs and hopes about it. Trust takes the burden of unsuredness off of you and places it upon the Divine to reveal how things will unfold; whether they appear in your favor or not.
Stop hoping for the best and start trusting completely in the Divine to fulfill your Divine purpose in Divine order perfectly. Your choice in TRUST always supersedes HOPE! Demonstrate to the Divine and yourself that you KNOW more than believe. Replace shallow hope with trust and you will no longer procrastinate the inevitable results that unfold from not trusting that which created you and gave you life. What is hope? Helping Our Procrastination Endlessly. What is trust? True Respect Utilizing Synchronous Thankfulness. Respect the Divine by giving thanks in performing Divine service to ALL!!! ~Dean A. Banks, D.D.
TRUMP IS A LIAR!
TRUMP IS A LIAR. HE IS USING ALL OF US
TO HIS OWN ENDS. THE QUESTION ISN'T
HOW DO I KNOW THIS, THE QUESTION IS
HOW COME YOU DON'T KNOW THIS? STOP
BELIEVING THAT WHICH IS KILLING ALL OF
US AND START KNOWING THE TRUTH. GOD
KNOWS THE TRUTH, WHY DON'T YOU?
~DEAN A. BANKS, D.D.
OUR PODCASTERS
by Dean A. Banks, D.D.
Currently Bobby Hinkle, Elizabeth May Sutor and Dean A. Banks, D.D. have uploaded podcasts. Robert Yarbrough will be added soon. Just click on the podcasters placards below and click on the Podcast title. Currently there are five podcasts on Bobby Hinkle's page, one on Elizabeth Sutor's page and nine on Dean A. Banks, D.D.'s page. Stay tuned for more! Thank you for choosing us!
What is the Spirituality Guidance Channel? SGC is a video portal designed to introduce spiritually inclined individuals to be exposed to spiritual videos, radio, teachers, music, art, books, resources and links from a selected group of teachers and requests from viewers. Each featured coach/teacher will have their own page highlighting any videos, audios, websites or printed material they have produced. This portal will be regularly promoted on the Internet through social networking and targeted marketing channels. Please visit the website at the following address:
http://www.spiritualityguidance.com and email me at webproducer@hotmail.com with any suggestions, links or materials. Thank you for your most courteous participation in this project. I welcome your input. ~Dean A. Banks, D.D.
SUNDAY MORNING SERVICE WITH
DR. DEAN A. BANKS, D.D.
Welcome to our new Sunday Morning Service by Dr. Dean A. Banks, D.D.
Every week Dr. Dean will be engaging subjects that are pertinent to your growth and expansion into recognition of; respect to; and communication with your inner spirit.
Please feel free to comment or suggest topics for review. May the Divine always bless you and your families! ~Dean A. Banks, D.D.
CD/DVD
SPIRITUAL BOOKS
SAYINGS
"Life isn't as serious as the mind makes it out to be." ~Eckhart Tolle
Also, life isn't as maudlin as the heart sometimes makes it out to be! ~Dean A. Banks, D.D.
PRE-NAZI GERMANY
What are some of the signs that we are living in pre-Nazi Germany? Are they distinct or subtle? Are they a question of mannerisms or are they of a particular mindset and heartset? Or, are they hidden manifest agendas being realized by ruthless and selfish people. For example, the Secretary of Commerce, Wilbur Ross, said something very interesting about the Syrian bombing. "Reflecting on last month's strike, ordered as Trump hosted Chinese President Xi Jinping at his Mar-a-Lago estate, Secretary of Commerce Wilbur Ross said: "It was in lieu of after-dinner entertainment. The thing was, it didn't cost the President anything to have that entertainment," Ross said at the Milken Institute's Global Conference in California, according to Variety." Since when are the loss of lives 'after dinner entertainment'?
When the POTUS refers to historical figures who were facing completely different circumstances than today and aligns himself with their decisions, it makes any sane person wonder how such a narcissist can revise history to his favor. And what about healthy lunches for kids? Michelle Obama's school lunch plan is on the chopping block. The reason? The Administration says that what good are healthy lunches if the kids don't eat them? This is their excuse to defund the program? Finally, our fearless leader obviously suffers from dementia. Flip-flopping from one position to another is not being coy and deceptive; it is the result of a deteriorating mind in action. Just as Hitler was mentally ill to the point of hysteria, Trump says that he would be 'honored' to meet with Kim Jong Un; a ruthless murderous dictator.
It is obvious that DJT suffers from a serious mental illness that could thrust our country into an endless war. It is time to remove this Fascist Pig from office and drain the swamp that HE alone has filled with ne'er do wells. Appointing secretaries to positions that are the polar opposites of what those positions represent. These cabinet positions are 'for the people' and each and every one that he has appointed is antithetical to what the constituency of this country needs. That alone shows his mental illness. He needs to be removed from office and institutionalized before he starts WWIII. And the Christian Chauvinists themselves have elected the Anti-Christ believing that he would 'save' them. What an irony! Get with it, people. Grow up and wake up to the disaster known as Donald J. Trump! ~Dean A. Banks, D.D.
WHAT DOES IT TAKE?
What does it take for every citizen of the world to grow and expand? Does it take an awareness of the fact that mutual effort requires effective communication? Does it take a willingness and concerted effort to move us all forward? Or, does it take focused beliefs in a deity or deities that provide us with the outlook that we can? Whatever it takes it requires an attitude of acceptance and allowance of what is and a desire to create a new paradigm that supports life and advancement. The reason we have not moved forward collectively is because most of us resist and fight what we believe is against us more than forging a future that is replete with opportunities. Recognizing this fact will open our minds and hearts to ways to proceed.
We must educate our young in critical thinking; refine the tools we need to co-create beauty, peace and love; effectively share the resources of this world without raping this world; and continue to support the creation and maintenance of the infrastructures necessary to facilitate the growth and expansion of ALL! In order for us to progress not only as a species, but as citizens of this world and beyond into the omniverse, we need to learn how to respect our natural resources AND those who mine and maintain those resources. Building walls of separation and selfishness is NOT the way. Building bridges to mutual peace, understanding, joy and Divine love IS the way. Until we all work together to accept and allow how things actually are and work together to build a new paradigm that is mutually inclusive more than exclusive, we will continue to recreate that which we perceive is against us.
When we allow our perceptions of reality to be skewed by those who choose not to see, or care not to see things how they truly are, we are allowing their faulty and restrictive viewpoints to co-create resistance and fighting in our lives. The more we resist what we believe is against us, the more we will recreate its existence because it defines who we believe we are. Let go of erroneous beliefs and choose to know that we can, and will, move ahead by utilizing our natural gifts when we choose to work together. All else are perceptions forged by erroneous beliefs that others use to fulfill their yearnings of self-aggrandizement. Separate yourself from their pack by integrating yourself into the flow of life as it progresses into future.
Educate yourself and others; co-create the tools of advancement; respect and share our natural resources equitably; co-create and maintain the infrastructures we share in order to facilitate mutual growth and expansion of all. Be a citizen of the omniverse more than a nationalistic and selfish pig that only cares about themselves and their fear. Be a true person of Divine love. Be blessed! ~Dean A. Banks, D.D.
THE BEAUTY OF CREATION
Only when you reach the peak of understanding can you look around and experience all the beauty of creation. From order to chaos and back to order is the process of the omniverse. The process does not depend on your recognition and understanding of it; it depends on your appreciation and allowance of the beauty it yields. ~Dean A. Banks, D.D.
RELIGIOUS BELIEFS
Some religious beliefs and traditions go too far! Change comes when awareness and determination from the evidence being recognized is allowed. Women are NOT second class beings and should NEVER be treated in such archaic ways! ~Dean A. Banks, D.D.
WEATHER
VIDEOS
SPIRITUAL BOOKS
DONATIONS
CD/DVD
A NEW MODEL
When you truly desire to build a new model that works for all you don't start by tearing down what is working in the present; if so, you are utilizing your ego's manifest agenda yearnings MORE than mutual desire.
Sincere proponents of new and effective paradigms build on what is already present and NEVER leave anyone out in the cold.
Don't agree? Well, there are 24 million reasons why YOU are wrong! ~Dean A. Banks, D.D.

WHO'S BENEFITTING?
565 billionaires and 31,711 upper class millionaires have just benefitted from the H.O.R. vote on the AHA. This is the .0001 percent of our population of over 320 million people. The poor will be denied adequate health care and the elderly's costs will move from 3 times their income to over 5 times their income in order to provide the tax cuts for millionaires and billionaires. Someone here on FB was bragging about how much his business has grown (because he has 'worked hard') and how he pays almost twice what he paid previously (a passive aggressive claim). When confronted with the FACTS that his perspective does NOT include the people who HAVE worked and put into the system and are the working poor, he doubled down with a commenter stating that he 'sympathizes' with them while dismissing the FACT that they have worked many jobs in their lives AND have put into our social system. Like many uninformed Americans, he chooses only to see what he sees while completely disregarding the life experiences of others.
This person has a tremendous following on FB and speaks all of talking points quite eloquently but has now tipped his hand. We know him for what he truly is; a person who will say what is popular and well accepted in order to gain favor with others to his own selfish ends. This person once accused me of 'interfering' in his FB relationship because his object of interest called me to ask if he was on the up and up. I told her that I only knew him on FB and that I could not attest to his real life character. I also told her that I didn't want to be involved in the 'middle' of their 'relationship'. Several other women he had 'come on to' on FB had contacted me privately to ask me about his sincerity and I told them the same thing. Subsequently, he became involved with another FB friend and I supported their mutual happiness. However, he now has removed my wife's accurate and true comment and has condescended on her in his retort. He has now blocked her and has completely revealed just how shallow and vapid he is; and he is a member of the 99%.
It will never cease to amaze me how those who support the water carriers will allow them to drown them willingly. They vote for the very people that will kill them and die with smiles on their faces 'knowing' that they are doing the 'right thing'. Let's get something straight; they are doing what they BELIEVE is the right thing because it is just THEIR right thing! They truly care not for the experiences and suffering of others because they have their self-righteous opinions and believe that they are true for everyone. HOGFUCKINGWASH!!! What they are doing is bolstering their egos and 'interfering' with the rights and freedoms of others. They are seeking fool's gold to serve their yearnings for power, control, domination and manipulation of others to their own ends. I assume that when this person reads this post that they will block and defriend me. SO BE IT! I will NOT carry on a discourse with outright selfishness and myopic opinions that are NOT based on FACTS and are contrived to serve only themselves.
So, to my old FB friend I say this: "May you have a blessed life in your tight cocoon of self-realized fancies that ignore the plights, struggles and experiences of others. Perhaps someday you will grow up and learn to be more sensitive to the needs of others. May God bless you and keep you warm and fuzzy in that self-woven cocoon. Peace." ~Dean A. Banks, D.D.
WTF?
A dear person to me stated to me in retort when I said God loves, "He loves all...but does not save all."
If God truly loves, then why would He not save all? Think about. Feel it. Know. Stop believing what some errant preacher's interpretation of the "Word" means to them and know that the love of God encompasses all creation. Only when you discard Literary Authoritarianism based on some book that was contrived by a murderer and his priests will you be free to truly know the Divine in your heart.
Yeshua was NOT a Christian. He was God incarnate and he clearly said that what he was and what he did we can do also; because the Spirit of God is within all of us with each and every breath.
"I have said, "You are gods; you are all children of The Highest!" ~Psalm 82:6 (Aramaic Bible in Plain English)
"Yeshua said to them, "Is it not written in your law, 'I have said, "You are gods"'?" ~Yeshua, John 10:34 (Aramaic Bible in Plain English)
Be that which is eternal and truly love the Christ within all by not worshiping the man Jesus as a savior that rescues you from an imposition of a contrived concept of sin. When men are elevated over the Spirit of God within you are following the Gospel of Paul and NOT the Gospel of Christ.
Go to your inner source of truth by knowing the Creator within instead of believing the word of man that he 'claims' to be the "Word "of God. Peace and blessings to you in your living a whole and fruitful life. ~Dean A. Banks, D.D.
CD/DVD
STOP TRUMP!
Our illustrious, lying, evil, manipulative, self-serving, self-aggrandizing and purely selfish POTUS LAUGHS with our political enemies who daily undermine our way of life.
We need to stop this man at all costs. He has blatantly violated our Constitution and committed TREASON.
He needs to be impeached, removed and LOCKED UP at Gitmo! ~Dean A. Banks, D.D.
NOT SPECIAL
Not any one of us is more special than anyone else. We all have our gifts and we all need to share those gifts.
In a reality where we all originate in spirit either we are all special or we are all not special.
None of us is better than anyone of us and none of us is any less than anyone of us. ~Dean A. Banks, D.D.
TRUMP IS A KILLER OF TRUTH!
Emperor Trump is a Murderer…of the TRUTH!
Murder is the act of killing another being but is also defined as engaging in a deplorable activity the results in the death of something.
In the case of DJT, it is the TRUTH that is sacrificed at the altar of HIS ego! He believes he is our emperor and can keep campaigning to 'rally the troups' to his sick and twisted agenda.
He spoke today at the foremost Christian college in the USA, Liberty University. A place where "Christian values" are espoused or should we say are indoctrinated into their students.
Founded by the errant and egomaniacal Jerry Falwell, the university is now run by his son who continues to support the antithetical positions of DJT to the very Christ he espouses.
His antipathy to the truth of Christ IS deplorable!!! Perhaps a little review of history will enlighten us as to the rise of Evangelical Christianity and its willful attempts at locking up the "path to God':
In 313 C.E. 'The Edict of Milan' "came out of a two-man summit meeting in the northern Italian city of Milan in January 313. The two men were the Roman emperors—Constantine ruling the West and Licinius the East. They met "under happy auspices," as their joint communiqué put it. After years of power struggles for the imperial purple, the Roman world enjoyed a degree of peace. And after the failure of the Great Persecution (initiated by the emperors Diocletian and Galerius in 303–304), the Christian church had begun to recover its stability. Constantine and Licinius turned their minds to matters affecting the general welfare of the Empire. They determined first of all to attend to "the reverence paid to the Divinity. This required a guarantee of full religious freedom to the Christians, setting them on a par with those who followed other religions. The so-called Edict of Milan provided for this. It marks the Roman Empire's final abandonment of the policies of persecution of Christians. The age of the martyrs was at an end. The transition to the era of the "Christian Empire" had begun." ~David F. Wright
From this point on Christianity became 'empired' into the Christian Religion. What does this mean? Christianity was taken from the persecution of martyred believers into an accepted and state sanctioned form of the state. It was elevated from a lowly belief system of the poor and disenfranchised to a supreme power in governing; an imperial power and sovereignty over all of the people in the Roman Empire. "In 324 C.E. the temporary truce between Licinius and Constantine came to an end. Constantine defeated Licinius in battle and became the sole ruler of the Roman Empire. This culminated in the year 325 C.E. at the Council of Nicea which leaned toward the Antiochene version of Jesus over the Alexandrian version as the truth. A murderer and his political bishops decided exactly what the 'universal' church would declare and believe. Some say that this was not the birth of the Roman Catholic Church; yet it obviously was.
Within the subsequent years Yeshua was elevated to godhood, the concept of the Trinity was 'invented' and the authoritarian regime of the Holy Roman Empire and the Roman Catholic Church was elevated to the official Christian Religion that was ruled by the Literary Authoritarianism of the "Holy" Bible. The very sins that they declared were in opposition to Christ's teachings were embraced and carried out on the poor and lowly in an attempt to maintain and capture more power. It has been, and always be, about power; which is directly equated with the monetary supremacy that comes from the control of the natural resources of our planet. Ultimately, with the advent of the Protestant Reformation and the solidification of the religious concepts of sola fide and sola scriptura into the Christian religion, the yearning for power over others has come to its pinnacle with the election of Donald J. Trump.
Everything that DJT does comes from his egotistic yearnings for power and money at the expense of others. His cabinet appointees were the very opposite of what their positions were supposed to be; instead of proponents of their duties, they were proponents of undermining their duties. If anyone possesses the charm and charisma of the Anti-Christ, it IS DJT; that is if you believe that fairy tale. The bottom line is that this LIAR IN CHIEF MUST GO! We need to have sound, focused and attentive leaders to bring us into a future where we respect and uphold each other; not separate and divide with lies and walls. Stand firm on dealing with this Fascist PIG! Get himOUT of office! ~Dean A. Banks, D.D.
More links: