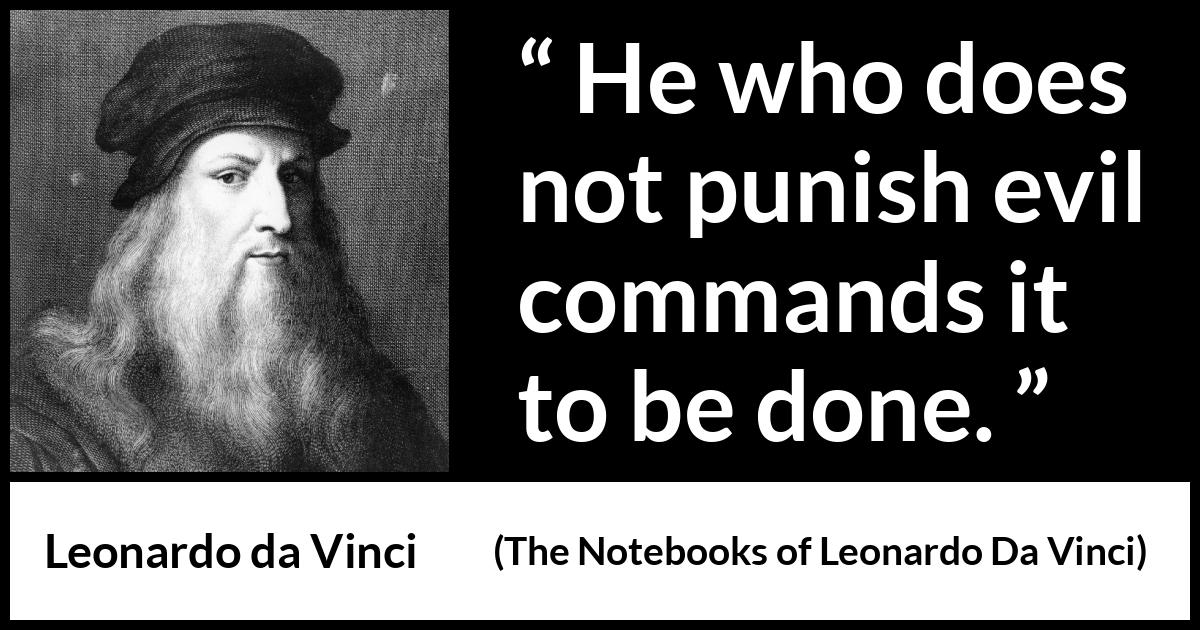 GROW AND EXPAND

What does it take for every citizen of the world to grow and expand? Does it take an awareness of the fact that mutual effort requires effective communication? Does it take a willingness and concerted effort to move us all forward? Or, does it take focused beliefs in a deity or deities that provide us with the outlook that we can? Whatever it takes it requires an attitude of acceptance and allowance of what is and a desire to create a new paradigm that supports life and advancement. The reason we have not moved forward collectively is because most of us resist and fight what we believe is against us more than forging a future that is replete with opportunities. Recognizing this fact will open our minds and hearts to ways to proceed.
We must educate our young in critical thinking; refine the tools we need to co-create beauty, peace and love; effectively share the resources of this world without raping this world; and continue to support the creation and maintenance of the infrastructures necessary to facilitate the growth and expansion of ALL! In order for us to progress not only as a species, but as citizens of this world and beyond into the omniverse, we need to learn how to respect our natural resources AND those who mine and maintain those resources. Building walls of separation and selfishness is NOT the way. Building bridges to mutual peace, understanding, joy and Divine love IS the way.
Until we all work together to accept and allow how things actually are and work together to build a new paradigm that is mutually inclusive more than exclusive, we will continue to recreate that which we perceive is against us. When we allow our perceptions of reality to be skewed by those who choose not to see, or care not to see things how they truly are, we are allowing their faulty and restrictive viewpoints to co-create resistance and fighting in our lives. The more we resist what we believe is against us, the more we will recreate its existence because it defines who we believe we are.
Let go of erroneous beliefs and choose to know that we can, and will, move ahead by utilizing our natural gifts when we choose to work together. All else are perceptions forged by erroneous beliefs that others use to fulfill their yearnings of self-aggrandizement. Separate yourself from their pack by integrating yourself into the flow of life as it progresses into future. Educate yourself and others; co-create the tools of advancement; respect and share our natural resources equitably; co-create and maintain the infrastructures we share in order to facilitate mutual growth and expansion of all. Be a citizen of the omniverse more than a nationalistic and selfish pig that only cares about themselves and their fear. Be a true person of Divine love. Be blessed! ~Dean A. Banks, D.D.
SITE HOSTING
THE WORLD ACCORDING TO ROGER
VIDEOS
SERVICE IN PRAYER
Elizabeth and I would like to invite you all to our site 'Service In Prayer'. For many months we have been led to offer a way for our online friends to have a forum to share our prayer needs with each other.
The purpose of this website is to connect with one another and share our needs for healing in whatever areas we feel we need. Please visit the website or go to the Facebook forum to post any public prayers on the Wall or PM us for private prayers.
We will pray for you or help you to find Prayer Partners to assist you in healing and realization of your Divine purpose and the unfolding of it in Divine order.
Thank you all for your support, kindness and for blessing us with your ongoing friendship. Peace and blessings to all of you and your families! ~Dean A. Banks, D.D.
OUR PAST ISSUES
Did you miss any of the issues of The Spirituality Post Daily? If so, following are the links to each and every day for you to peruse. Please visit our advertisers and help us to keep going in our service to the spiritual community of souls who long for a greater spiritual perspective on life. God bless you and your families! ~Dean A. Banks, D.D.
COUPON SAVINGS
SPIRITUALITY GUIDANCE
What is the Spirituality Guidance Channel? SGC is a video portal designed to introduce spiritually inclined individuals to be exposed to spiritual videos, radio, teachers, music, art, books, resources and links from a selected group of teachers and requests from viewers. Each featured coach/teacher will have their own page highlighting any videos, audios, websites or printed material they have produced. This portal will be regularly promoted on the Internet through social networking and targeted marketing channels. Please visit the website at the following address:http://www.spiritualityguidance.com and email me at webproducer@hotmail.com with any suggestions, links or materials. Thank you for your most courteous participation in this project. I welcome your input. ~Dean A. Banks, D.D.
What is the Spirituality Guidance Channel? SGC is a video portal designed to introduce spiritually inclined individuals to be exposed to spiritual videos, radio, teachers, music, art, books, resources and links from a selected group of teachers and requests from viewers. Each featured coach/teacher will have their own page highlighting any videos, audios, websites or printed material they have produced. This portal will be regularly promoted on the Internet through social networking and targeted marketing channels. Please visit the website at the following address:
http://www.spiritualityguidance.com and email me at webproducer@hotmail.com with any suggestions, links or materials. Thank you for your most courteous participation in this project. I welcome your input. ~Dean A. Banks, D.D.
EBOOKS
SPIRITUAL BOOKS
ANIMAL WELFARE
CD/DVD
EBOOKS
DODGING THE FACTS
565 billionaires and 31,711 upper class millionaires have just benefitted from the H.O.R. vote on the AHA. This is the .0001 percent of our population of over 320 million people. The poor will be denied adequate health care and the elderly's costs will move from 3 times their income to over 5 times their income in order to provide the tax cuts for millionaires and billionaires. Someone here on FB was bragging about how much his business has grown (because he has 'worked hard') and how he pays almost twice what he paid previously (a passive aggressive claim). When confronted with the FACTS that his perspective does NOT include the people who HAVE worked and put into the system and are the working poor, he doubled down with a commenter stating that he 'sympathizes' with them while dismissing the FACT that they have worked many jobs in their lives AND have put into our social system.
Like many uninformed Americans, he chooses only to see what he sees while completely disregarding the life experiences of others. This person has a tremendous following on FB and speaks all of talking points quite eloquently but has now tipped his hand. We know him for what he truly is; a person who will say what is popular and well accepted in order to gain favor with others to his own selfish ends. This person once accused me of 'interfering' in his FB relationship because his object of interest called me to ask if he was on the up and up. I told her that I only knew him on FB and that I could not attest to his real life character. I also told her that I didn't want to be involved in the 'middle' of their 'relationship'.
Several other women he had 'come on to' on FB had contacted me privately to ask me about his sincerity and I told them the same thing. Subsequently, he became involved with another FB friend and I supported their mutual happiness. However, he now has removed my wife's accurate and true comment and has condescended on her in his retort. He has now blocked her and has completely revealed just how shallow and vapid he is; and he is a member of the 99%. It will never cease to amaze me how those who support the water carriers will allow them to drown them willingly. They vote for the very people that will kill them and die with smiles on their faces 'knowing' that they are doing the 'right thing'.
Let's get something straight; they are doing what they BELIEVE is the right thing because it is just THEIR right thing! They truly care not for the experiences and suffering of others because they have their self-righteous opinions and believe that they are true for everyone. HOGFUCKINGWASH!!! What they are doing is bolstering their egos and 'interfering' with the rights and freedoms of others. They are seeking fool's gold to serve their yearnings for power, control, domination and manipulation of others to their own ends. I assume that when this person reads this post that they will block and defriend me. SO BE IT!
I will NOT carry on a discourse with outright selfishness and myopic opinions that are NOT based on FACTS and are contrived to serve only themselves. So, to my old FB friend I say this: "May you have a blessed life in your tight cocoon of self-realized fancies that ignore the plights, struggles and experiences of others. Perhaps someday you will grow up and learn to be more sensitive to the needs of others. May God bless you and keep you warm and fuzzy in that self-woven cocoon. Peace." ~Dean A. Banks, D.D.
YOU MIGHT BE...
You might be a raging simpleton ignorant egotistical selfish moronic asshole if…
You believe that Donald J. Trump was sent by God to fix things.
You believe that Donald J. Trump is out for you more than himself…
You believe that Donald J. Trump cares for anybody more than himself…
You believe that Donald J. Trump is a good businessman…
You believe that Donald J. Trump is 'draining the swamp' more than filling it…
You believe that Donald J. Trump says is the truth about 'fake news' (especially when one of his advisors ran a fake news company (Steve Bannon of Breitbart)…
You believe that Donald J. Trump has an attention span of more than 7 seconds…
You believe that Donald J. Trump can solve all of the problems of the world…
You believe that Donald J. Trump is a Christian…
You believe that Donald J. Trump is intelligent…
You believe that Donald J. Trump has anything to do with the truth…
The list can go on and on until you realize you've been duped by lies, control, domination and manipulation by his ego. Perhaps then you will grow up and see him for what he is…a satanic demon that has blinded you with what 'appears' to be the truth but in fact is NOT. Grow the fuck up and see without the beam of selfishness in your eye! ~Dean A. Banks, D.D.
OUR PODCASTERS
by Dean A. Banks, D.D.
Currently Bobby Hinkle, Elizabeth May Sutor and Dean A. Banks, D.D. have uploaded podcasts. Robert Yarbrough will be added soon. Just click on the podcasters placards below and click on the Podcast title. Currently there are five podcasts on Bobby Hinkle's page, one on Elizabeth Sutor's page and nine on Dean A. Banks, D.D.'s page. Stay tuned for more! Thank you for choosing us!
What is the Spirituality Guidance Channel? SGC is a video portal designed to introduce spiritually inclined individuals to be exposed to spiritual videos, radio, teachers, music, art, books, resources and links from a selected group of teachers and requests from viewers. Each featured coach/teacher will have their own page highlighting any videos, audios, websites or printed material they have produced. This portal will be regularly promoted on the Internet through social networking and targeted marketing channels. Please visit the website at the following address:
http://www.spiritualityguidance.com and email me at webproducer@hotmail.com with any suggestions, links or materials. Thank you for your most courteous participation in this project. I welcome your input. ~Dean A. Banks, D.D.
SUNDAY MORNING SERVICE WITH
DR. DEAN A. BANKS, D.D.
Welcome to our new Sunday Morning Service by Dr. Dean A. Banks, D.D.
Every week Dr. Dean will be engaging subjects that are pertinent to your growth and expansion into recognition of; respect to; and communication with your inner spirit.
Please feel free to comment or suggest topics for review. May the Divine always bless you and your families! ~Dean A. Banks, D.D.
CD/DVD
SPIRITUAL BOOKS
SAYINGS
When you truly desire to build a new model that works for all you don't start by tearing down what is working in the present; if so, you are utilizing your ego's manifest agenda yearnings MORE than mutual desire. Sincere proponents of new and effective paradigms build on what is already present and NEVER leave anyone out in the cold. Don't agree? Well, there are 24 million reasons why YOU are wrong! ~Dean A. Banks, D.D.
A dear person to me stated to me in retort when I said God loves, "He loves all...but does not save all."
If God truly loves, then why would He not save all? Think about. Feel it. Know. Stop believing what some errant preacher's interpretation of the "Word" means to them and know that the love of God encompasses all creation. Only when you discard Literary Authoritarianism based on some book that was contrived by a murderer and his priests will you be free to truly know the Divine in your heart.
Yeshua was NOT a Christian. He was God incarnate and he clearly said that what he was and what he did we can do also; because the Spirit of God is within all of us with each and every breath.
"I have said, "You are gods; you are all children of The Highest!" ~Psalm 82:6 (Aramaic Bible in Plain English)
"Yeshua said to them, "Is it not written in your law, 'I have said, "You are gods"'?" ~Yeshua, John 10:34 (Aramaic Bible in Plain English)
Be that which is eternal and truly love the Christ within all by not worshiping the man Jesus as a savior that rescues you from an imposition of a contrived concept of sin. When men are elevated over the Spirit of God within you are following the Gospel of Paul and NOT the Gospel of Christ.
Go to your inner source of truth by knowing the Creator within instead of believing the word of man that he 'claims' to be the "Word "of God. Peace and blessings to you in your living a whole and fruitful life. ~Dean A. Banks, D.D.
Our illustrious, lying, evil, manipulative, self-serving, self-aggrandizing and purely selfish POTUS LAUGHS with our political enemies who daily undermine our way of life. We need to stop this man at all costs. He has blatantly violated our Constitution and committed TREASON. He needs to be impeached, removed and LOCKED UP at Gitmo! ~Dean A. Banks, D.D.
Not any one of us is more special than anyone else. We all have our gifts and we all need to share those gifts. In a reality where we all originate in spirit either we are all special or we are all not special. None of us is better than anyone of us and none of us is any less than anyone of us. ~Dean A. Banks, D.D.
Emperor Trump is a Murderer…of the TRUTH!
KILLING THE TRUTH
Murder is the act of killing another being but is also defined as engaging in a deplorable activity the results in the death of something. In the case of DJT, it is the TRUTH that is sacrificed at the altar of HIS ego! He believes he is our emperor and can keep campaigning to 'rally the troups' to his sick and twisted agenda. He spoke today at the foremost Christian college in the USA, Liberty University. A place where "Christian values" are espoused or should we say are indoctrinated into their students. Founded by the errant and egomaniacal Jerry Falwell, the university is now run by his son who continues to support the antithetical positions of DJT to the very Christ he espouses. His antipathy to the truth of Christ IS deplorable!!! Perhaps a little review of history will enlighten us as to the rise of Evangelical Christianity and its willful attempts at locking up the "path to God':
In 313 C.E. 'The Edict of Milan' "came out of a two-man summit meeting in the northern Italian city of Milan in January 313. The two men were the Roman emperors—Constantine ruling the West and Licinius the East. They met "under happy auspices," as their joint communiqué put it. After years of power struggles for the imperial purple, the Roman world enjoyed a degree of peace. And after the failure of the Great Persecution (initiated by the emperors Diocletian and Galerius in 303–304), the Christian church had begun to recover its stability. Constantine and Licinius turned their minds to matters affecting the general welfare of the Empire. They determined first of all to attend to "the reverence paid to the Divinity. This required a guarantee of full religious freedom to the Christians, setting them on a par with those who followed other religions. The so-called Edict of Milan provided for this. It marks the Roman Empire's final abandonment of the policies of persecution of Christians. The age of the martyrs was at an end. The transition to the era of the "Christian Empire" had begun." ~David F. Wright
From this point on Christianity became 'empired' into the Christian Religion. What does this mean? Christianity was taken from the persecution of martyred believers into an accepted and state sanctioned form of the state. It was elevated from a lowly belief system of the poor and disenfranchised to a supreme power in governing; an imperial power and sovereignty over all of the people in the Roman Empire. "In 324 C.E. the temporary truce between Licinius and Constantine came to an end.
Constantine defeated Licinius in battle and became the sole ruler of the Roman Empire. This culminated in the year 325 C.E. at the Council of Nicea which leaned toward the Antiochene version of Jesus over the Alexandrian version as the truth. A murderer and his political bishops decided exactly what the 'universal' church would declare and believe. Some say that this was not the birth of the Roman Catholic Church; yet it obviously was. Within the subsequent years Yeshua was elevated to godhood, the concept of the Trinity was 'invented' and the authoritarian regime of the Holy Roman Empire and the Roman Catholic Church () was elevated to the official Christian Religion that was ruled by the Literary Authoritarianism of the "Holy" Bible. The very sins that they declared were in opposition to Christ's teachings were embraced and carried out on the poor and lowly in an attempt to maintain and capture more power. It has been, and always be, about power; which is directly equated with the monetary supremacy that comes from the control of the natural resources of our planet. Ultimately, with the advent of the Protestant Reformation and the solidification of the religious concepts of sola fide and sola scriptura into the Christian religion, the yearning for power over others has come to its pinnacle with the election of Donald J. Trump. Everything that DJT does comes from his egotistic yearnings for power and money at the expense of others. His cabinet appointees were the very opposite of what their positions were supposed to be; instead of proponents of their duties, they were proponents of undermining their duties. If anyone possesses the charm and charisma of the Anti-Christ, it IS DJT; that is if you believe that fairy tale. The bottom line is that this LIAR IN CHIEF MUST GO! We need to have sound, focused and attentive leaders to bring us into a future where we respect and uphold each other; not separate and divide with lies and walls. Stand firm on dealing with this Fascist PIG! Get himOUT of office! ~Dean A. Banks, D.D.
More links:
EBOOKS
MORE SAYINGS
Learning not to suffer begins with acknowledging that the possibilities for better outcomes are always present and the probabilities of their culmination depends on you letting go of what you perceive and believe is against you. ~Dean A. Banks, D.D.
The fallen fruit soon becomes rotten because it is cut off from its supply of life giving ingredients of sap and the Sun. The low hanging fruit is shaded from the life-giving Sun more than the high hanging fruit but receives more sap due to gravity's pull. The high hanging fruit is out of reach to most and receives more Sun and less sap. The false concept of sin is taught as the rotten fruit being cut off from God's grace when in fact it is the low hanging fruit that is most susceptible to being eaten. Receive the light of God's grace by hanging high on the tree where you most often will not be picked and can allow the balance of Sun and sap to sustain your life. Grace becomes favor when you allow the light to feed your soul more than the sap. ~Dean A. Banks, D.D.
As I take in each breath I am joyful for the ability to do so. I breathe in life; seeing the beauty of nature; hearing the sounds of birds and insects; smelling the fragrances of the flowers; tasting the nectar of life; touching the presence of the Divine within everything; feeling the joy of being created; living in creation and sharing Divine love. I breathe out this joy into all of life being grateful for the gift of life that I have been given. I am blessed; I am thankful I am blessed; and I am joyful to be in this life. I give thanks to my family and friends for being in my life. Divine love brings me peace, understanding and joy. Every day I live in health, wealth, prosperity and abundance by dwelling in peace, understanding, joy and Divine love everlasting. I am blessed now and evermore! ~Dean A. Banks, D.D.
And even knowing half the truth leads to knowing the whole truth...when truth is your desire and not being comfortable with just your beliefs. ~Dean A. Banks, D.D.
The beauty of the free press is in it affording us to know partial truths which eventually lead us into knowing the whole truth. When truth is your desire above all else you will dig deeper and KNOW the truth. Only those who are comfortable with just their beliefs will never dig deeper because their beliefs keep them in their comfort zone of mediocrity. Be that which desires truth over all else and the light of truth will guide your path each and every day! ~Dean A. Banks, D.D.
Papers & Tapes…
Papers & Tapes…
We don't need no stinking Papers & Tapes! ~Dean A. Banks, D.D.
RECORDINGS
To all of those who are eternally locked up in the past references of 'recordings' we need to reveal some of the nuances of modern day record keeping. If you wanted to eliminate a 'tape recording' or 'paper trail' you would bury it, hide it, burn it and claim it never existed. However, in modern day 'digital recording' you can click on button and delete it from your hard drive or the 'cloud' and it no longer exists as a coherent file of contextual information. However, nothing is ever completely deleted. When you delete a digital file it only removes the 'header' tag of the file, leaving the rest of the file on the recording medium to be recovered by those who know how. Without a contemporaneous reference to exactly what information is revealed within a file, it is simply a digital recording of what was said or done by those creating the file.
Much like the brain registers 'copies' of events, occurrences, situations, circumstances and the behaviors of objects and people, the digital recording is a representation of experiences by the one who has created the file; all subject to the skew of one's' beliefs about what they had done in reference to what actually happened. Always remember, that our egos will protect ourselves at all costs because the ego's job is that of self-survival. In the new realm of digital recordings the only way to completely erase digital evidence revealed in fragments of files is to write 'zeros' to the recording media. This, in effect, removes all references to the headers of files and the digital content of those files. This is an alarming revelation to those who don't understand just how digital technology actually works. It used to be that you could run a high intensity electromagnet by a recorded tape and the arranged electromagnetic domains on the tape would be rearranged into something unintelligible. Nowadays, even erasing digital content can have its drawbacks or serious repercussions for those who 'believe' that by erasing a file it is gone forever. NOT!
So, to Trump and his vain and vapid followers, you WILL soon be caught for your deceptions and manipulations of the truth. You can no longer burn tapes or misdirect paper trails. You are living in the digital age where your vain attempt at masking digital 'footprints' will be discovered and you WILL be caught in your incessant lies. Trump WILL be sacrificed on the altar of truth and he WILL turn on everyone blaming them for everything because his Cluster B narcissism will NEVER allow himself to take the blame. Anyone who repeatedly refers to himself in the third person has a definite ego problem! Check out this link. . We have a POTUS with serious mental disorders that can only lead to our mutual self-destruction until we remove him from office. He NEEDS TO GO before we all end up in the Greg Stillson scenario form the movie by Stephen King "The Dead Zone". Remove him before it's too late! ~Dean A. Banks, D.D.
POLITICAL MYOPIA
Are you suffering from political myopia? Do you lack foresight or discernment when it comes to the childishness of Donald J. Trump? Are you so obtuse that you defend him when you can clearly see that his aberrant behaviors are hurting our effectiveness in this world? Are you so narrow minded and intolerant that you can only see what you believe more than what the rest of us already know?
Stop being near sighted and selfish and develop a hyperopic view of what we can do together when we respect all peoples of the world. Terrorism is a reaction to oppression and until we start learning how to stop oppressing others will we be able to live in peace.
Stop blaming those who feel the need to react to what they perceive is being thrust upon them and start learning how to behave in a mature and supportive fashion. Remove the Fascist Pig we have in charge of this country and reclaim our progressive heritage.
If you don't, then you will reap what the seeds of Fascism have sown and you will fail to learn from history the lessons of life, growth and expansion. ~Dean A. Banks, D.D.
WEATHER
VIDEOS
SPIRITUAL BOOKS
DONATIONS
CD/DVD
A WORLD WITHOUT COLOR
I don't want to live in a world without color. In the physical world of light projection, refraction and reflection, the color white is a combination of all of the colors. As the color white decreases in its intensity, it moves to the color grey and as it diminishes completely, only the absence of light reveals the color black. If you run the white light through a prism, it divides into all the colors of visible light; red, orange, yellow, green, blue, indigo and violet. Visible light is only one octave of frequencies between 4 billion and 7 billion cycles per second. Our eyes can see because light is reflected off of objects in our environment. When there is no light, we cannot see or barely see anything.
The colors of the rainbow represent the diversity within all of us. We appear to be different shades of the primary colors from black to brown, from brown to beige, from red to orange and from orange to yellow. Despite our external appearances we are all the same on the inside. We come from the clearness of Divine spirit and project our 'colors' according to our understanding of whom and what we perceive and believe we are. When we believe we are what we appear to be we are diminishing who we really and truly are.
We ARE all of the colors of the rainbow that reflect the diversity of our unity. We are MORE than we perceive and believe ourselves to be. We are beyond our self-imposed limitations! We are greater than the sum of our parts and we need to learn each and every day that we can, and will, go beyond our self-imposed limitations by getting out of our own way! We all live in a world of diverse color that when combined constitutes the pure white light of the creation known as Divine love.
Project, refract and reflect that pure white color of Divine love to everyone you meet. See beyond physical appearances and know the truth of Divine expression. Be that which you are more than what you believe you are. Peace. ~Dean A. Banks, D.D.

RESPECT?
After watching the pundits rave about what Roger Ailles did for the conservative media I began to ponder just what he did. They kept saying that you might not agree with his politics, but you have to respect him for the juggernaut of Fox News that he built from the ground up. From producing Mike Douglas to his affiliation with NBC, he established himself as a go-getter and earned the respect of Rupert Murdoch. For many years Fox News was on top with him at the helm and now its rating have them in 3rd place. Respect him? Yes, for the business acumen and vision he expressed but NOT for the lies his network proliferated upon those who were and are less discerning than most.
Christ said clearly that you will be known by the fruits that you bear. A tree that has shallow roots is more susceptible to come down with strong winds. A tree that releases its fruit too soon pollutes the ground with rotten fruit. A tree that displays more low hanging fruit than high hanging fruit thrives more on its sap than on the light of the Sun. A tree that displays more high hanging fruit thrives on the light more than the sap. The tree is the physical aspect of life. The sap represents the mental aspect of human survival to feed itself and survive. The environment represents the emotional aspect of growing strong with firm roots despite challenges in the environment. The Sun represents the spiritual aspect of the life giving light necessary to create the chemical exchanges that create and support life.
What are the fruits that Roger Ailles create? Was it just to raise doubt in the minds of those with a conservative philosophy? Was it to make them worry about how their way of life was appearing to slip away? Or was it to generate fear in those who were and are less discerning than most to manifest a clandestine agenda? Anytime you relay partial information guided by a skewed agenda, you are demonstrating the detriments of ego which are control, domination and manipulation. Fox News always claims to be fair and balanced. Actually, it is more life False News generating fear and divisiveness. If you have to inject negative detriments into your relaying of the facts you are manifesting an agenda. A reputable news organization reports the facts as they are and does not 'make up' news to support their agenda. This is what Roger Ailles did. Yes, he should be recognized for the corporate news empire that he built but NOT for the lies and deceptions that he gave birth to and causing the growth of misinformation. Roger Ailles 'fruit' was rotten and has caused too many people to 'believe' his lies MORE than the truth.
In this aspect, he should NOT be praised whatsoever. If you espouse and CONTINUE to generate more pain for many in order to derive an enormous profit, you are wicked at best. To his family and friends I wish them comfort during this time. However, the legacy that he has left cannot be measured with dollar signs and ratings; it should be measured by the prevarication he created to make a profit for himself and his ruthless boss Rupert Murdoch. If you repeat lies enough, the less discerning will believe them to be true. The daily watching of Fox News by anyone reveals just how selfish they are about what they have decided to believe and just how much they truly don't care about the truth. Peace. ~Dean A. Banks, D.D.
OUR SERVICES IN
DELAWARE
Please visit our websites and send them to anyone you think would need our services. If you are out of our area (Northern Delaware) and know someone in our area, please forward these links onto them.
We are available for work over the next few months, so please let us know as soon as possible. ~Liz & Dean
Liz:
http://www.banksnet.com/sittingservices
http://www.elizabethmaymusic.com/
Dean:
http://www.banksnet.com/
http://www.banksnet.com/portal
http://www.spiritualityguidance.com/
~Dean A. Banks, D.D.
A HATER?
Always remember that I am a hater. A friend here on Facebook has told me that I have hate issues that run really deep. I have come here every day for almost ten years to spread fear, hate and derision. I have done whatever I can to separate and divide people so that they can abuse me as I have abused them.
I am an egomaniacal asshole who would rather spread hate than love; who would rather get people to like me so that they can send me money; a person who doesn't care about anyone but himself. Yes, I am a hater! I am a hater of lies, deceptions and assholes who continually try to ram religions down my throat; whether they are accurate or erroneous. I am tired of those who condescend to me and then claim that I am condescending to them. I am tired of those who BELIEVE they have the ONLY connection to spirituality.
Yes, I am tired of those who are too stupid to investigate the facts and research the proponents of the facts to reveal just why they want all of us to believe what they believe. It's time for all to grow up and stop trying to tell spiritual harbingers that what they say about love and what is NOT love is making them haters. Grow up. Stop sucking your so called spiritual thumb and be an adult. Live from the spirit or shut the fuck up! ~Dean A. Banks, D.D.
SOAP OPERA
To all of those who voted for Trump you have brought the rest of us into your erroneous daily soap opera: The Trumped and the Feckless! Thanx for allowing your ignorance, stupidity and selfishness to co-create havoc in everyone's life! ~Dean A. Banks, D.D.
WHAT IS THINKING?
Many believe that emotional reaction is thinking when in fact it is not; it is judgment and survival protection in relation to self. Thinking IS mental proaction based on the observance of the facts and sound evaluations of how it affects everyone and NOT just yourself.
Critical thinking requires a healthy respect for the Law of Parsimony whereas emotional reaction lends itself to bandwagon supposition and the fear of conspiracies.
Critical thinking must be taught by recognizing what emotional reaction is and dealing with it effectively. If it is not, many believe that they know how to think when in fact they are emotionally reacting to what ensures their self-survival.
Occam's razor cuts out the complicated emotional fluff and selfish survival appearances of the facts and leaves the beauty of the simplest explanations intact. ~Dean A. Banks, D.D.
PONTIFICATING
Don't pontificate about what you 'know not of' to reinforce your erroneous beliefs! If you do, your 'wisdom' is predicated by your fear more than your faith in Divine love.
This, in turn, reveals that your 'wisdom' is not 'wisdom' but selfish supposition. When your conclusions about life are solely in reaction to what keeps you safe and you alone, you are selfish, self-centered and self-aggrandizing.
In other words, the behaviors of Donald J. Trump! ~Dean A. Banks, D.D.
DENYING THE FACTS
Do you deny that the Russians have influenced the elections of some countries? Do you believe that our own citizens are creating conspiracies pointing to the Russians time and time again and you choose to NOT believe it because you haven't done your due diligence in investigating the facts and researching the proponents of those facts?
Perhaps you have an open enough of a mind to see that the Russians have financed many problem spots in the world to their own ends. Perhaps they financed Assange? Or perhaps your manifest agenda will not allow the truth to unfold in your mind? Maybe, your take on things requires clandestine activities and conspiratorial conclusions?
Whatever it may be, the truth is dynamic AND static. Find the money and where it is flowing and you will find who is bending the truth to their own ends. If you don't perform your due diligence OR you blanketly conclude that the corporate media ALWAYS lies to sell products and services you are cheating yourself of the 'possibility' that you might not know exactly who is screwing you every day!
Jump off the bandwagon of conspiracy theories and seek to understand the bottom line that the truth is bent by the gravity of wallet padding. Where the money flows, so does the accuracy of the truth. Until you incorporate that into your biased conclusions, you WILL be operating in the dark! ~Dean A. Banks, D.D.
I WANT A NEW DRUG!
New drug called BEE-ESSEX. Follow with standard drug warnings on commercials.
Some people have had changes in behavior, hostility, agitation, depressed mood, suicidal thoughts or actions while using BEE-ESSEX to help them from swallowing bullshit. Some people had these symptoms when they began taking BEE-ESSEX, and others developed them after several weeks of treatment or after stopping BEE-ESSEX If you, your family, or caregiver notice agitation, hostility, depression, or changes in behavior, thinking, or mood that are not typical for you, or you develop suicidal thoughts or actions, anxiety, panic, aggression, anger, mania, abnormal sensations, hallucinations, paranoia, or confusion, stop taking BEE-ESSEX and call your doctor right away. Also tell your doctor about any history of depression or other mental health problems before taking BEE-ESSEX, as these symptoms may worsen while taking BEE-ESSEX.
Some people can have serious skin reactions while taking BEE-ESSEX, some of which can become life-threatening. These can include rash, swelling, redness, and peeling of the skin. Some people can have allergic reactions to BEE-ESSEX, some of which can be life-threatening and include: swelling of the face, mouth, and throat that can cause trouble breathing. If you have these symptoms or have a rash with peeling skin or blisters in your mouth, stop taking BEE-ESSEX and get medical attention right away. If a fatal event occurs, call 911 immediately.
BYE BYE
Trump is an egomaniacal liar who only cares for himself. Get HIM out!!! Then, lock him up! ~Dean A. Banks, D.D.
THE WILL OF THE PEOPLE
The WILL of the American people was 2.8 million votes for HRC MORE than Trump and the WILL of the bribed electors (from Russian Oligarchs) was Trump. The Plutocratic Oligarchs of our nation sold us ALL down the river. Treasonous self-serving slime! That is our major infiltration NOT building a wall to prevent immigrants from entering this country. We have been sacrificed on the altar of GREED!!! ~Dean A. Banks, D.D.
STOP!
STOP FIGHTING
START ACCEPTING STOP RESISTING
START ALLOWING STOP TRYING TO CONTROL EVERYTHING
START LISTENING TO DIVINE GUIDANCE STOP LIVING IN FEAR
START LIVING BY FAITH STOP BELIEVING
START KNOWING STOP DOUBTING AND WORRYING
START TRUSTING STOP FOOLING YOURSELF
START BEING THE LOVE YOU ALREADY ARE STOP WASTING YOUR TIME IN FRUITLESS ACTIVITIES
START FULFILLING YOUR DIVINE PURPOSE RIGHT NOW!
~Dean A. Banks, D.D.
RESOURCES
Too many men and women have died or been maimed for the acquisition and maintenance of petroleum, minerals, water and land with the brainwashed excuse of defending our freedoms. That message is a crock of shit that only mature and responsible adults know how to understand. That's why it is perpetrated on the young because they don't have the experience to know it is bullshit! ~Dean A. Banks, D.D.
WHEN YOU...
When you have ignored the truth, you have lost your couth! ~Dean A. Banks, D.D.
When you lie to cover your ass, you will end up in a morass! ~Dean A. Banks, D.D.
When you seek to fool, you are NOT cool! ~Dean A. Banks, D.D.
When you cheat to win, your problems begin! ~Dean A. Banks, D.D.
When you lie and double down, your verb becomes a noun! ~Dean A. Banks, D.D.
When you deceive to make a profit, the jailer will slam the door and lock it! ~Dean A. Banks, D.D.
FEELING FREE
Believing the lies of a fool to make yourself feel secure is like jumping off a cliff to feel free; you will for a moment feel free but when you land you will no longer feel anything! ~Dean A. Banks, D.D.
Remember the Republican motto: It doesn't exist for me until it happens to me!
DUMP'S BIRTHDAY
In honor of President Dump's birthday 5 people were shot and almost killed because of someone's feelings of entitlement over life and death due to Dump's rhetoric. You will always remember this birthday, Dump. Happy Birthday! May the memories of your evil ways always taint your vacuity with pain and suffering until the day you grow up and take responsibility for your inane actions! ~Dean A. Banks, D.D.
LABELING
A friend here on FB stated that "the fact that you had to label facts "GOP" or "Non-GOP" reveals your partisan view of the facts." I followed with, "Not so! If it walks like a duck, talks like a duck and swims like a duck....it is a DUCK! To deny the obvious mindset/heartset of Reps and Cons is to dilute the soup with doubt; another Con and Rep tactic!
When the obvious facts contradict your erroneous opinion of those facts, it is YOU who is delusional and NOT responsive to reality AS IT IS! When an orange liar gets elected by promising to NOT cut Medicare, Social Security and Medicaid, and then proposes a budget that cuts these and other essential services of the social safety net, he is ruthless, unaware and totally selfish.
If you align yourself with this Fascist Pig, you are no friend of mine. Please, do us both a favor and keep your selfish and misguided opinions to yourself. I will NOT align myself with anyone who supports hurting those who have had a difficult time in helping themselves; in other words, the working poor who are in essence slaves to the bullshit plutocrats who use other people's labor to their own self-serving ends! ~Dean A. Banks, D.D.
DOES GOD CREATE HARM?
I posted a meme saying, "A relationship with God is the most important relationship you can have." A supposed erudite commentor countered with the following:
Commentor: "BS, If god is allowing all the abuse, crime, deceases, poverty, injustice, ignorance, wars, and the like we see in the world, then he is a sociopath at best and probably a none existent idiot."
My Response: If your "GOD" is an anthropomorphic old man with a white beard hurling lightning bolts I might agree with your assessment. However, your supposition as to what I KNOW is totally off base. Perhaps you should inquire within before hurling some of your own lightning bolts of sheer ignorance and marked stupidity. Peace. ~Dean A. Banks, D.D.
Marie Corry: Its amazing to think that some people actually believe God allows all this stuff to happen, indeed one gets to a point when it becomes laughable, poor souls.
Dean A Banks: Spot on, Marie. Their lack of understanding is predicated by their refusal to see beyond themselves and their own mundane appraisal of true spirituality. Peace.
NOT GOD!
If you believe that God allows evil and negativity to proliferate in our world that manifests as abuse, crime, diseases, poverty, injustice, ignorance and wars, then you are the problem, NOT God! Your lack of understanding is predicated by your refusal to see beyond yourself and your own mundane appraisal of true spirituality. Get off of your high horse and walk in the beauty of God's grace with the rest of us and you WILL see the error of your ways. Peace. ~Dean A. Banks, D.D.
LOVE YOU AS YOU ARE
I love all of you as you are. I don't expect your love, your agreement or your support. I only expect to be blessed each and every day with Divine love everlasting from your interactions with me. How you share with me is less important than the fact that you are here to share with me each and every day. Serving in Divine love is in the interaction between beings who openly accept each other; allow their highest good to circulate; reject what limits our mutual growth and expansion; and who let go of resisting that which we believe impedes our mutual progress. I am here to serve and I am thankful to all of you for allowing me to do so. We are all blessed by our interactions, now and evermore. We are that; we are! ~Dean A. Banks, D.D.
DEEP WITHIN
Deep within is the peace we all seek. This inner peace is where we come as we grow and expand into an understanding of life. Daily visiting this inner peace brings us joy everlasting. It teaches us that in sharing Divine love we are living from our spirit within MORE than the chaos without. Feel the inner presence of the Spirit of God and know that you are a vibrant being of light. Stop believing in the illusion of chaos and start knowing the reality of Divine order. It is in knowing your inner spirit that Divine order moves natural order to unfold Divine perfection. Let go of what doesn't serve life and love what uplifts and supports it. You can do it! ~Dean A. Banks, D.D.
A SIMPLE PATH TO SUCCESSFUL LIVING
Are you looking for an easy to follow step by step plan to become that which you were created to be? Have you been confused about what to do in relation to what you know you need to do to feel fulfilled? Are you struggling everyday trying to find out just what you need to be, do and have in order fulfill your Divine purpose in Divine order? If so, following these simple steps will bring you into alignment with your inner well-being and become what you know you should be more than what you believe you should do in order to be what you know you should be.
Become at peace every day by sitting alone without outer distractions and asking your inner well-being what to do in prayer. The daily practice of prayer leads to the physical balance of health. It allows you to define what you feel you need to do to be successful.
Enter your inner well-being every day by sitting alone without outer distractions and seeking understanding from your inner well-being by listening in deep meditation. The daily practice of meditation leads to an emotional balance of wealth. It allows you to hear from your inner source where you need to be in order to be successful.
Go out into the world and actively share your talents, skills and abilities with others in Divine service. Whatever it is you seek in fulfillment give it to others by knocking on their door of growth and expansion and feeling their joy of accomplishment. The daily practice of service leads us to the mental balance of being prosperous in all things. It is in service that you will learn how to be, do and have what you need in order to be successful and fulfilled.
Once that door opens, you will learn when you need to step through it to fulfill your Divine purpose in Divine order by living in Divine love everlasting. The daily practice of feeling fulfilled will leads to experiencing complete and utter abundance. The daily practice of feeling fulfilled leads us to the spiritual balance of knowing and living in abundance. It is in living in abundance that we come to know that we are all blessed.
It is you that needs to realize why you do what you do and make the steps to improve your current situations and circumstances. You are where you need to be at all times. Each individual experience congeals into a collective understanding of why you are where you need to be. Appreciate where you are now instead of complaining about it. This leads you to allowing your greater good to unfold because you are not editorializing on negative appearances.
Acceptance and appreciation of the events, occurrences, situations, circumstances and the behaviors of people and objects leads you to allowing better and more positive expressions to occur. What you focus on and emotionalize co-creates more of the same. Want to live successfully? Then live simply in peace, understanding, joy and Divine love everlasting! That is truly being successful!  ~Dean A. Banks, D.D.
MORE SAYINGS
If you cannot see that Donald J. Trump is an egomaniacal lying bastard, then you ARE a moron!
If you cannot hear that Donald J. Trump is a bloviating ignoramus, then you are stupid!
If you don't make the time to research the truth about this clown, then you are ignorant!
If you believe everything he says, you are gullible and deplorable!                     
Lock them up...
throw away the key...
get rid of ANYONE...
that puts ME over WE!
Lock them up...
throw away the key...
get rid of all LEADERS...
who put ME over WE!
T-REX
Okay, Trump'ass'aurus Rex, you have done it again. You kiss up to the Saudis whose deplorable behaviors toward human rights and say to them, "We are not here to tell you how to live, we are here for partnership." Now, that speaks volumes about T-Rex and his values.
He then chastises NATO, alienates our allies and pushes a Prime Minister out of his way. On May 25, 2017, Washington Post reporters Philip Rucker, Karen DeYoung and Michael Birnbaum stated, "Instead, European leaders gazed unsmilingly at Trump while he said that "23 of the 28 member nations are still not paying what they should be paying and what they are supposed to be paying," and that they owe "massive amounts" from past years — a misstatement of NATO's spending targets, which guide individual nations' own domestic spending decisions."
CNN reported, "While walking with the NATO leaders during his visit to the alliance's headquarters Thursday (May 25, 2017), President Donald Trump pushed aside Dusko Markovic, the prime minister of Montenegro, as he moved to the front of a group of the leaders." Is this a leader? Is this an adult? Is this the most powerful man in the world? Or is this a self-serving autocrat with delusions of grandeur whose family undermines our national security by creating back channels of communications with Russia.
This moron aligns himself with the worst leaders who step on human rights. HE NEEDS TO GO!!! His cabinet, staff and yes people need to be locked up in Gitmo!!! Come on, people! How long will you allow this travesty of leadership to continue? Do your part and hammer your reps for ACTION…before it is too late! ~Dean A. Banks, D.D.
THE ROAD
Sometimes the road wraps itself around you and sometimes you wrap yourself around the road. Your path to awareness comes from experience and your experience comes from an awareness of your place on the road. Look for the signposts and navigate according to the warnings you receive from the awareness of your experiences. Experience life and become aware of the truth as it is and NOT how you want it to be. That is the maturity that accurately recognizes a sense of your Divine purpose. As the road unfolds before you it refolds behind you based on your awareness of your place on the road. Be comforted in knowing that the road is a part of you just as much as you are a part of the road. Take a break and rest in the knowing that no matter where you are, the Divine is there guiding and directing you to be aware of your experiences and be experienced in your awareness. Be perfect by allowing your inner well-being to bless you each and every day. ~Dean A. Banks, D.D.
BETTER THAN ME?
So, you think that you are better than me? You think that because I speak in colorful language from my heart that I have no control over my emotions? You feel that I am not worthy of your friendship because I offend you with the way that I communicate? I have news for you. Your judgment of me is based on your fear of the truth more than your willingness to accept it AS IT IS! I don't want you to believe what I say; I want you to think things through on your own and trust in Divine guidance more than your selfish ego. That's what I care about! Not your warm and fuzzy false sense of safety and security in your comfort zone. You can take that and stick where the Sun don't shine as far as I am concerned.
What you think, feel, believe, speak, act out and experience is there for you to grow and expand into whom and what you were created to be. You choose to ignore it, do nothing about it or move toward its manifestation. Nothing I say or do can change to way you choose to manifest it or not manifest it. I will always speak my mind because I have learned that fluff, sprinkling fairy dust and innocuous language does NOTHING to make change. Real change comes from shaking things up and awakening those who are dead in their recognition of their spirit within. So, if you have decided to remove me from your life, then so be it. I am grateful that you have because I have initiated a reaction in you enough for you to take a stand.
Some people love me; some people hate me; some people downright despise me! To me, this means that I have penetrated their comfort zone enough to get a reaction out of them. I have done my job in challenging their beliefs; that IS my Divine purpose and I thank the spirit within each and every day for that purpose. So, I don't think that I am better than you. I KNOW that you ARE better than what you believe about yourself. I KNOW that the spirit within knows more about you than you! Listen each and every day to that spirit through prayer, meditation and service. Give of yourself by sharing Divine love in Divine service to all of life.
My message has always been for you to get over yourself. If part of that means that you justify your aberrances by ending our communication, then so be it. May the spirit within always bless you with health, wealth, prosperity and abundance everlasting. Only when you spend time each and every day to immerse yourself in peace, understanding, joy and Divine love will you learn just how to get over yourself. ~Dean A. Banks, D.D.