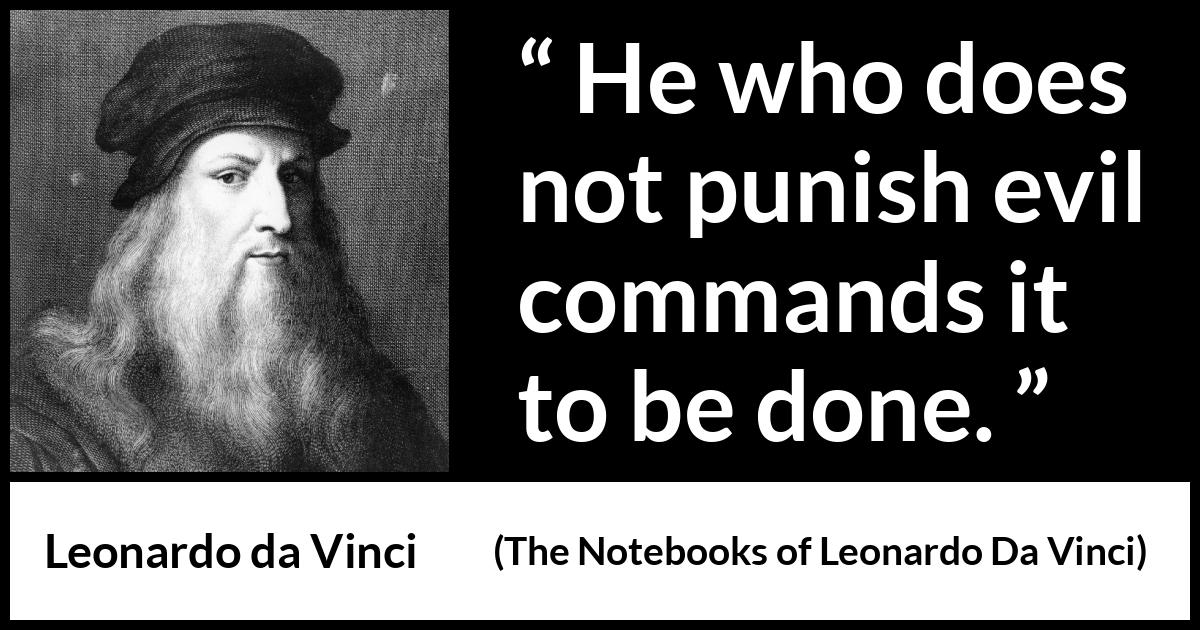 PURPOSE FOR BEING
Everything that exists does so because it has a purpose for being. A mission to fulfill and the ability to make that so. You are not dead because you have important things to do. Like your smile, encouragement, talents, gifts, proclivities, generosity, creativity, your words, hugs, laughter, wisdom, knowledge....loving kindness.
Stop playing small. Whining, bitching, excuses, blaming...stop doing that. God provided creation with all it could ever need to flourish. God gave you the internal laws and tools so you simply could not fail.
Provided 4.8 billion years of natural wisdom, thousands of years of human wisdom. There is nothing you need to do that creation itself or someone has not blazed a trail before in some way that you cannot model and make your own.
The only difference is how you organize your resources. You have natural mercy and grace assigned to you. You have an inner guide built in. You have all the right questions and all the right answers already built in. Hardwired into your soul.
There simply is no excuse...Bet on yourself. God did. You were born. God knows God stacked the deck in your favor. Act like it. You do what you do, let God do what God does and collaborate on those things you and God are supposed to collaborate on. Your hardwired to actually know how to do this. You have to learn.
Live the extraordinary life you came here to live. It doesn`t matter what that is. It is all important. It all supports the greater good in the end. It is all relevant, it can feed you, you will flourish mentally, spiritually, physically, socially, financially, relationally...
Find the determination to get it done....

Be love!
~Tom Dooley
THE SECRET TO
INNER PEACE
What is the secret to inner peace? Is it through some elaborate sets of rights and rituals or is it to simply avoid any game playing?
If you believe that you can never attain inner peace you surely never will. If you believe that you have to hold onto it then it will be elusive because it can never be held.
Allow it to be what it is and you will be happy beyond any belief! It only comes when you stop trying to attain it and allow it to fill your being with understanding, joy and Divine love.
Be ye therefore allowing of the peace that passes all understanding! ~Dean A. Banks, D.D.
IT IS WHAT IT ISN'T
If you believe the saying that "It is what it is" is correct, then you are fooling yourself. In reality, it is what it isn't as well because of the fact that it is creates the fact that somewhere it isn't. The expressions of life exist in a perceived dualistic reality of polar opposites and shades of grey in between those opposites. What it truly is comes from a Source BEYOND all measure!
You cannot measure the immeasurable but you can understand what it is telling you. When you traverse the journey from what it isn't to what it is you can see that it is all connected as a reflection that you perceive as being real. What is real is what it is, ultimately. It is what it is when you know that it is what it isn't as well.
If you cannot see both sides of the coin to know that they exist simultaneously and concurrently, you have missed the entire relevance of all existence. In actuality, reality is what it is and your perception of reality is what it isn't. Until you see that clearly and operate from Source, you will be caught up in the perception of what it is as being the only reality. '
It' is what it 'is' in reality when you let go of your perceptions and beliefs of what it is and allow it to be what it truly is. Divine love in action being perceived as what it is and what it isn't! Be ye therefore knowing of what it is instead of perceiving what it isn't! ~Dean A. Banks, D.D.
COUPON SAVINGS
SAD
As we approach the winter season here in the Northern Hemisphere, many people will suffer from SAD (Seasonal Affective Disorder). Locked in their homes due to inclement weather they will get cabin fever and long to be free from the perceived constraints of the cold.
Instead of being SAD, why not consciously choose being GLAD? Enjoy Great Living by Allowing Divinity to become the center of your life? Choose to consciously go within and be that which you were created to be and fulfill your manifest destiny!
When you allow divinity to flow through you it blesses you with health, wealth, prosperity and abundance. There is NO downside here! Instead of being reactive and affected by the changing of the external perceived dualistic reality to the point of chaos and disorder, why not 'get it together' with the Source of all life?
You'll be GLAD you did! ~Dean A. Banks, D.D.
SPOON FED
It requires work to dig deeper and that's why most folks would rather be spoon fed instead of having to research the truth on their own.
When they learn how to ferret out the truth they are truly free at last.
The details culminate to simplicity when you desire to know the truth and not just believe what someone told you was the truth. ~Dean A. Banks, D.D.
THE WORLD ACCORDING TO ROGER
VIDEOS
SERVICE IN PRAYER
Elizabeth and I would like to invite you all to our site 'Service In Prayer'. For many months we have been led to offer a way for our online friends to have a forum to share our prayer needs with each other.
The purpose of this website is to connect with one another and share our needs for healing in whatever areas we feel we need. Please visit the website or go to the Facebook forum to post any public prayers on the Wall or PM us for private prayers.
We will pray for you or help you to find Prayer Partners to assist you in healing and realization of your Divine purpose and the unfolding of it in Divine order.
Thank you all for your support, kindness and for blessing us with your ongoing friendship. Peace and blessings to all of you and your families! ~Dean A. Banks, D.D.
OUR PAST ISSUES
Did you miss any of the issues of The Spirituality Post Daily? If so, following are the links to each and every day for you to peruse. Please visit our advertisers and help us to keep going in our service to the spiritual community of souls who long for a greater spiritual perspective on life. God bless you and your families! ~Dean A. Banks, D.D.
COUPON SAVINGS
SPIRITUALITY GUIDANCE
What is the Spirituality Guidance Channel? SGC is a video portal designed to introduce spiritually inclined individuals to be exposed to spiritual videos, radio, teachers, music, art, books, resources and links from a selected group of teachers and requests from viewers. Each featured coach/teacher will have their own page highlighting any videos, audios, websites or printed material they have produced. This portal will be regularly promoted on the Internet through social networking and targeted marketing channels. Please visit the website at the following address:http://www.spiritualityguidance.com and email me at webproducer@hotmail.com with any suggestions, links or materials. Thank you for your most courteous participation in this project. I welcome your input. ~Dean A. Banks, D.D.
ANIMAL WELFARE
CONSIDER YOUR SOURCE
Do yourself a favor and know that no matter what you do or don't do in life that you are an expression of Divine love and that is the your purpose in life.
If you listen to the little selfish ego voice you will believe, control, dominate and manipulate your way to being happy and will eventually end up alone with your beliefs and not fulfilled.
If you go within daily and listen for the guidance from your inner well-being you will live in true happiness.
Don't let anyone tell you otherwise; if they do, they are coming from ego more than spirit and why would you ever listen to their skewed and limited view over Divine knowingness?
Always consider the source. Be ye therefore full of spirit more than full of ….~Dean A. Banks, D.D.
RESISTING CHANGE
Instead of knowing our divinity within and living in peace, understanding, joy and Divine love, we choose to resist that which we believe is causing us harm.
Instead of resisting what we cannot change, why don't we just allow it to be what it is and move toward health, wealth, prosperity and abundance by listening to our inner well-being guiding us to who, what , where, how, when and why we need to do what we need to do.
Discharge any and all erroneous beliefs that don't serve our mutual growth and expansion.
By being the beautiful beings we were created to be more than living in the fear of what we believe 'might' happen, we open the connection from our heads to our hearts and come to know we are co-creators of Divine love.
We live in an omniverse borne by the expression of Divine love. Be that which you are and NOT live in fear. May God always bless you!  ~Dean A. Banks, D.D.
A MESSAGE TO TROLLS
To another troll: Only a fool uses the name calling argument when being called a name because he does not have the intelligence to understand that I just summed his character up in one word; all because of his blatant ignorance and shameful behavior.
Names are a shortcut so that I don't have to waste words by saying how ignorant, stupid, backward, idiotic, moronic or plain selfish that you seem to be.
Isn't blockhead more efficient? ~Dean A. Banks, D.D.
BE BOLD!
"Until one is committed, there is hesitancy, the chance to draw back-- Concerning all acts of initiative (and creation), there is one elementary truth that ignorance of which kills countless ideas and splendid plans: that the moment one definitely commits oneself, then Providence moves too. All sorts of things occur to help one that would never otherwise have occurred. A whole stream of events issues from the decision, raising in one's favor all manner of unforeseen incidents and meetings and material assistance, which no man could have dreamed would have come his way. Whatever you can do, or dream you can do, begin it. Boldness has genius, power, and magic in it. Begin it now." ~Johann Wolfgang von Goethe
Why don't some of us ever commit to the manifestation of our dreams? Why do we entertain living in them and never doing anything in bringing them about? Is it a lack of faith in ourselves or too much fear? Is it that we are not sure of ourselves and our abilities? Or is it that we believe it is too much work or that we might lose some of our friends?
Whatever it may be, when we hesitate or draw back from opportunities to unfold the desires of our hearts, we are not committing to living in our dreams. We are not expecting the best to unfold because we don't believe it will or that we are afraid that it will. We don't know that our intentions, initiatives and ignorance of how the omniverse really works, when applied, will co-create exactly what 'vibration' that we emit. At this point of 'vibrational frequency polarization', we attract that which is like out vibration.
However, we will not 'bond' with our attracted 'likes' if we don't allow them to bond with us. Things that would not have occurred occur because we have chosen them to and feel the alignment with those things. A stream of events begins to unfold from the decisions that we make because we have 'chosen' to embrace their existence and allow them to be 'seen' and 'understood' by our consciousness. We have successes unfold and what appears to be failures. We identify with our 'successes' and 'failures' as being who we are and that is a monumental mistake!
As Zig Ziglar once said, "Failure is an event; not who you are!" We are not what we manifest; we are a living spirit that vibrates at frequencies that we accept as true, allow to be and believe will happen. When we broadcast a certain 'vibration' of expectancy 50% out of 100%, then we will experience that level of 50%. Joel Osteen and several others once said, "God meets you at your level of expectation." If we don't deal with the frequency of the vibrations that we are experiencing, we naturally begin to resist them. Our reactions to them become the product of 'stinkin' thinkin''.
Until we deal with what we think about what we are experiencing, we will never get to a level of expectation that 'puts us over the hump' from belief to knowing. We need to dismiss any and all erroneous beliefs that interfere with our knowledge that by trusting completely in the Divine, no matter what 'appears' to be happening, will unfold perfectly in Divine order. In this moment we need to allow that which has created all of life to 'recreate' joy in our lives. Accept that which is; allow it to be; reject any negative possibility; and don't resist what appears to be detrimental.
The resultant probability will be that even now, in your current state, that energies and matter will be moved in natural order by Divine order to be provident for you. Dream what you know you should be doing with your life and make the steps to start doing it. Take the step toward the manifestation of your innermost dreams and the expressions of the omniverse will be beneficial to your edification; whether you see that or not. Be bold by expecting the best; minimizing the worst; and trusting completely in the Divine. In this you will emit a vibration that allows providence to operate in your favor AND in the favor of others.
Be ye therefore bold in your expectations by feeling the joy in living in Divine love everlasting! ~Dean A. Banks, D.D.
REFUSING TO CHOOSE
In regard to the choices of Conservative Republicans and Liberal Democrats and those who argue that they are one and the same:
Only a fool refuses to choose the lesser of two apparent evils and fosters inaction as a road to agenda fulfillment.
A wise person chooses that which supports growth and expansion over that which debilitates and imprisons. Wake up people to the world around you.
Your inaction and lack of participation is the cause of your problems. Perhaps someday you will see that; hopefully when it is not too late! ~Dean A. Banks, D.D.
OUR PODCASTERS
by Dean A. Banks, D.D.
Currently Bobby Hinkle, Elizabeth May Sutor and Dean A. Banks, D.D. have uploaded podcasts. Robert Yarbrough will be added soon. Just click on the podcasters placards below and click on the Podcast title. Currently there are five podcasts on Bobby Hinkle's page, one on Elizabeth Sutor's page and nine on Dean A. Banks, D.D.'s page. Stay tuned for more! Thank you for choosing us!
What is the Spirituality Guidance Channel? SGC is a video portal designed to introduce spiritually inclined individuals to be exposed to spiritual videos, radio, teachers, music, art, books, resources and links from a selected group of teachers and requests from viewers. Each featured coach/teacher will have their own page highlighting any videos, audios, websites or printed material they have produced. This portal will be regularly promoted on the Internet through social networking and targeted marketing channels. Please visit the website at the following address:
http://www.spiritualityguidance.com and email me at webproducer@hotmail.com with any suggestions, links or materials. Thank you for your most courteous participation in this project. I welcome your input. ~Dean A. Banks, D.D.
SUNDAY MORNING SERVICE WITH
DR. DEAN A. BANKS, D.D.
Welcome to our new Sunday Morning Service by Dr. Dean A. Banks, D.D.
Every week Dr. Dean will be engaging subjects that are pertinent to your growth and expansion into recognition of; respect to; and communication with your inner spirit.
Please feel free to comment or suggest topics for review. May the Divine always bless you and your families! ~Dean A. Banks, D.D.
CD/DVD
SPIRITUAL BOOKS
SAYINGS
 "As long as you have breath, somebody needs what you have."~Joel Osteen
Your life is a reflection of what you believe. Whether you believe in truth or lies you will always 'see' what you expect and 'feel' what you believe. Project truth and its following reflections will be edifying all of life. Clean your mirror with the Windex of your soul; daily and consistent meditation. Be ye therefore centered and pure! ~Dean A. Banks, D.D.
Only the selfish disagree when they are identified as such because they have been found out for whom they are and not what they want themselves and others to believe they are. Ego has a way of protecting itself at all costs; especially when it comes to the truth of being discovered for what it truly is! ~Dean A. Banks, D.D.
PROUD TO BE AN AMERICAN
I am proud to be an American. Why? Because this country educated me, provided roads to drive on, bridges to cross, jobs to flourish and safety nets when I needed it. This country has been there for me and I have paid my fair share in taxes. I have a great deal to be thankful for and I am completely grateful. However, the intelligence of decision making has been overridden by emotional justification.
People run from serving in their community to selfishly taking care of Number 1. They believe in this American dream of capitalistic elevation off the backs of others. Ego reigns supreme while logic, common sense and spiritual insight are tossed by the wayside in the process of self-preservation and self-survival; usually at the expense of someone else.
Why do I see it this way? Because I observe the disrespect, inconsideration and complete dismissal of the truth in favor of belief. This country is a place where we all can flourish but NOT at the expense of others less affluent. We need to stop the scourges of greed and oligarchy. We need to stop stepping on the backs of those who work for a living.
We need to hold the uber-rich responsible for the control, domination and manipulation of all of us. We have allowed the liars to ride herd for too long. Get up. Go out and serve your community and only place those in office who speak for you; not the corporations! ~ Dean A. Banks, D.D.
What is the Spirituality Guidance Channel? SGC is a video portal designed to introduce spiritually inclined individuals to be exposed to spiritual videos, radio, teachers, music, art, books, resources and links from a selected group of teachers and requests from viewers. Each featured coach/teacher will have their own page highlighting any videos, audios, websites or printed material they have produced. This portal will be regularly promoted on the Internet through social networking and targeted marketing channels. Please visit the website at the following address:
http://www.spiritualityguidance.com and email me at webproducer@hotmail.com with any suggestions, links or materials. Thank you for your most courteous participation in this project. I welcome your input. ~Dean A. Banks, D.D.
EBOOKS
VOTING INTELLIGENTLY
Voting only works when the constituency is informed of the truth and NOT bombarded with perpetual lies that 'appear' to be the truth and fulfill the manifestation of an emotional agenda!
The intelligence of the American voter is predicated by selfishness, security and perceived safety over any type of social progress. We have become victims of our own fears instead of learning how to depend upon one another for strength.
We shirk the responsibility of governing to watch or play the next game that suits our fancy. Instead of being accountable and responsible for what we do or do not do, we blame the leaders we voted in and get back to the game.
Only when we choose to move forward together will we truly be progressive! ~Dean A. Banks, D.D.
SELFISHNESS IS OBVIOUS
Selfish people are so obvious! They are what they reveal they are when they open their mouths. They don't debate conservatives, they kiss their asses. And for liberals to call them racists and homophobes the shoe MUST fit! I see their viewpoints alright.
It is all from their heads being so thrusted up their asses that they cannot see the light of day! Let alone smell the flowers that we all enjoy.
The stench of their own stinkin' thinkin' excites them! If they are a messenger of selfishness, I will ALWAYS attack them because their message is based on separation, selfishness and bullshit.
Stop listening to the spin of reality by the selfish people who care not for you or ANYONE else! Relegate them to themselves and they will fight over who gets more to ride herd over their constituency.
Step out of the pit of despair and realize that you have a one-on-one with the Creator of all life and there is nothing that they can say or do to stop that! Be ye therefore resilient! ~Dean A. Banks, D.D.
NOT VOTING!
How many people DIDN'T vote 2 years ago in the midterms? It was 67% of the American electorate. Now if only 33% of the American people mandated a Republican agenda, what does that REALLY say? Did you know that only 40% of the doctors in the US are 'members' of the AMA? If they say that this is the accepted treatment for a certain disease, then what about what the other 60% of doctors say? 33% of the American electorate is embarrassing. It shows just how apathetic people are when it comes to participating in our system of governing.
The election would have had a MUCH different result, if say 80%, turned out. It is not a mandate. It is an affirmation of Christian Conservative Republicans who don't know a GOD-DAMN about what Yeshua truly said. It means that their interpretation is more important. Did you know that 74% of this 67% were white and make $75,000 or more every year? Now do you see what we are all up against?
I am a Caucasian. I was born into an advantage because of my skin color and could never understand why. I am no different or more special than anyone of you. Yet, most whites believe that they are the superior race. I have had it with other whites saying to me, "You know what I mean?" when it comes to 'racial' conversations.
We ARE ALL EQUAL in Divine love! We are all connected in Divine love! Never let anyone EVER make you feel less of a person because of your skin color. They are the ones with the problem and NOT YOU! 33% of mostly white Republicans is NOT a mandate; it is an ever shrinking segment of our population who turns out to vote to preserve their warped and evil version of reality that serves NONE of us anymore. Be ye therefore equal!
Update: The recent Presidential election had 47% of the electorate NOT voting! 26% of Americans voted for Trump and 27% voted for Clinton. Yet, the Republicans still declared a mandate.
How can you have a mandate when only slightly more than 1/4th of the American people voted for Trump? No mandate whatsoever; just lies covering lies and dressing up the facts with distractions that are not true.
From 67% that didn't vote two years ago to 47% that didn't vote in November. At least 20% of the people came out and voted this past election. I wonder how many will come out in 2018? ~Dean A. Banks, D.D.
INACTION
When you make inaction concerning critical issues a result of your erroneous beliefs, you have shot yourself in your foot. Why? Because you have fooled yourself into believing instead of truly knowing. When you operate from belief it is your ego, a construct of certain reptilian processes in your brain, that 'chooses' to act or inact based on the reflections of reality it observes and perceives as being real. All perceptions in your brain, in actuality, are 'copies' of reality and NOT reality itself.
These perceptions are the result of observations being filtered through your belief system and then judged as being true and valid; for YOU and you alone! If observation is filtered through any erroneous beliefs it becomes a tainted perception and not a valid one. Remember, beliefs are nothing more than repeated thoughts that you accept as true and get programmed into your subconscious mind. Truth can be established by one, yet validity requires shared truth. If what you believe does not align with the understanding and experiences of others then it is truth without validity.
When 67% in 2014 and 47% in 2016 of the American electorate consciously chooses to not vote because they either believe that their vote doesn't count or that both sides are the same, they are making excuses to defend 'their' truth and dismissing its validity with others. It is a selfish act of the ego; no more, no less. Stop allowing erroneous beliefs to determine your individual state of affairs or that of others. Get off of your ever-widening ass and go the library to investigate the truth and test its validity.
Stop going from one site to another looking for evidence to back up your skewed perceptions of reality in order to fulfill a selfish agenda. Your inaction is undermining your individual divinity; whether you realize it or not. Lift yourself above the din of chatter and chaos and seek out the truth for yourself. Be accountable and responsible for that which edifies your spiritual desires and NOT that which satisfies your ego's yearnings. Be that which you truly are more than that which you 'believe' you are! ~Dean A. Banks, D.D.
IN THE FUTURE
Are you always talking about being something or someone in the future instead of simply being that right now? Are you living to become that which you already are? Or are you believing that you will arrive somewhere instead of knowing that you are already there? You are where you are for the complete unfolding of your Divine purpose in Divine order. It might appear to be a struggle; it might appear that you are going through hell; it might appear to be the darkest time in your life; it might appear that you are going through the 'valley of the shadow of death." Appearance can, and will, be deceiving.
A seed does not germinate until it is buried 'in the valley' and blocked from the light. When the ground water passes over the seed and interacts with the chemicals in the dirt it catalyzes the inherent properties of the seed to trigger germination. It is in the apparent valleys or struggles in life that you move from the darkness into the light. In order for you to learn the appreciation of the simplest things in life you must KNOW what it is like to live without them.
In the world of the extremes of the perceived dualistic reality appreciation of abundance is learned by the experience of living in 'lack and limitation'. That is why it is so important for you to live in the joy of the realization of your Divine purpose being completely unfolded and actualized BEFORE it actually happens. This teaches you how to harness Divine trust and acceptance in order to live in Divine allowance. Without the challenges in life we would never be honed to accept our inner Divine perfection.
We always need to realize that we are all perfect creations of the Most High. That is Divine knowing. It is when we choose to believe what our individual egos tell us is the truth that we are so cautious that we err. Right here, right now, we are complete. The belief that we aren't complete, is what convinces us that we must try instead of just be.
Allowing Divine guidance to us from the darkness into the light takes the seed of Divine purpose that has been germinated within us into basking in the light of growth and expansion. Step out of the darkness into the light of reality by allowing that which you truly are to lead your steps. It is up to you and you alone.
May you always trust completely in the Divine to guide your steps into complete and utter fulfillment of your Divine purpose in Divine order! ~Dean A. Banks, D.D.
WEATHER
VIDEOS
SPIRITUAL BOOKS
DONATIONS
CD/DVD
WASTING WORDS
Wasting words on the ignorant is like flushing your toilet over and over again to save on your water and sewer bill. No matter what you say or do they will insist that they are right without ever testing the validity of their conclusions.
They emotionally react more than think and troll in on other people's conversations much like walking in your front door and sitting in your living room telling you what they 'believe'. I will not waste words on morons; I WILL call them what they are in one word that sums it up. After that, I will politely ask them to leave and take their bullshit elsewhere.
I have no time for idiots with an agenda of disruption and a predilection for utter stupidity. Please people, go elsewhere and pimp your wares. I am not interested in discussing, debating or otherwise engaging a battle of wits with an unarmed person. Have a nice day! ~Dean A. Banks, D.D.
CONSULTATION
HOW DO WE LEARN?
How do we learn from what works and what doesn't work? Do we simply follow the experiences of others and rely on their account of what has transpired and for what reason? Or do we dig down deep and ferret out the truth and take that truth with us to prove its validity?
We have four main learning centers: Visual, Audible, Kinesthetic and Tactile. We observe through our senses and filter what we sense through our individual belief systems to arrive at our perceptions. Some of us learn more visually than audibly; some more kinesthetically than through tactile contact.
When we see things that don't necessarily follow in a systematic progression our brains fill in the blanks in order to resolve any apparent inconsistencies. When we hear things that don't make any sense to us we attempt to resolve them by replaying what we have heard in our minds.
When we feel things within we become 'moved' by the experience and learn whether it is good for us or not. When we touch things, objects and people we sense an inner feeling of pain or pleasure. We learn from our centers the experiences in our environment and how they pertain to us. It might not be the same for someone else. That is why we must always take a heuristic approach to learning.
A heuristic approach is one that "encourages a person to learn, discover, understand, or solve problems on his or her own, as by experimenting, evaluating possible answers or solutions, or by trial and error" [dictionary.com].
Some computer antivirus programs utilize a heuristic analysis in order to ferret out items not yet know to be viruses. "Most antivirus programs that utilize heuristic analysis perform this function by executing the programming commands of a questionable program or script within a specialized virtual machine, thereby allowing the anti-virus program to internally simulate what would happen if the suspicious file were to be executed while keeping the suspicious code isolated from the real-world machine.
It then analyzes the commands as they are performed, monitoring for common viral activities such as replication, file overwrites, and attempts to hide the existence of the suspicious file. If one or more virus-like actions are detected, the suspicious file is flagged as a potential virus, and the user alerted. Another common method of heuristic analysis is for the anti-virus program to decompile the suspicious program, then analyze the source code contained within.
The source code of the suspicious file is compared to the source code of known viruses and virus-like activities. If a certain percentage of the source code matches with the code of known viruses or virus-like activities, the file is flagged, and the user alerted" [Wikipedia.com].
Our minds are like virtual machines that can concentrate, contemplate or meditate on a specific thought or feeling. During these times of introspection we can focus on what we need to do, move a possible action into different scenarios or allow the thought or feeling to be what it is and NOT react to it.
When we allow ourselves the space for introspection and practice it regularly, we can 'decompile' the apparent events, occurrences, situations, circumstances and the behavior of things around us; including ourselves. It is in these periods of introspection we begin to see 'the source code' of our experiences and can actively compare it to the guidance of our inner well-being. We can then 'flag' our experiences as being detrimental or supportive of our mutual growth and expansion and 'act' accordingly.
We need to be participatory in our learning of the truth and in testing its validity. We simply CANNOT rely on what others say or do to convince us of 'their' way. We need to not only talk the talk, but walk the walk as well. If we care enough about the truth we will make the proper steps to validate it; if we don't, we are simply talking out of our asses and not offering any proof to our claims.
Be diligent in doing the job right. You cannot clean a floor thoroughly unless you get down on your hands and knees and scrub it with detergent. You cannot toss seeds into the wind and expect them to germinate on their own.
You cannot prophesy truth without having the evidence to back it up. Learn the truth and test its validity each and every day. If you don't, you will be leading yourself down a path of not being fulfilled and being completely frustrated with those who cannot, or will not, test what they believe.
Erroneous beliefs are the first cause of misunderstandings. Be ye therefore always learning from what you experience more than what others experience. ~Dean A. Banks, D.D.
STUBBORN BELIEFS
When stubbornness about one's belief system becomes more important than sharing Divine love, we are not working together for peace; we are not trying to truthfully understand each other; we are choosing acrimony instead of joy; and we are NOT living in Divine love.
The omniverse works with Divine precision and when you resist that precision, you co-create acrimony. When you allow that precision to flow through you unfettered by your limiting and erroneous beliefs, you co-create peace in your life.
Peace is the state where allowance operates through Divine guidance. Be the truth that you are and never allow anyone to skew the truth about the Divine within. Be ye therefore open to divinity! ~Dean A. Banks, D.D.
CONSULTATION
THE POSSIBILITY
OF ATTRACTION?
Some people will argue ad infinitum that the Law of Attraction is not a law at all. They argue that if something is a law, that it produces the same result for everyone every time. They claim that what people 'believe' is the Law of Attraction, in actuality, is a possibility and NOT a law. Let's examine this theory.
Scientific experimentation has proven that matter, when in a weightless environment, will congeal together. The matter congeals together because of its inherent attractive properties. Scientific theory demonstrates that dark matter acts as a gravitational 'scaffolding' that congeals matter based on its attractive properties. Dark energy, on the other hand, repels objects of denser or lower energies. Astrophysicists have speculated that the entire omniverse is constructed of 73% dark energy, 22% dark matter and 5% regular matter and energy. We cannot sense or measure dark matter or dark energy, yet its properties 'fill in the gaps' in the observance of matter and energy as to why it behaves as it does.
If you choose a direction based on a possibility, you are broadcasting that energy into the omniverse. Does that energy itself have the strength to move regular matter and energy? Hardly. However, it does act a triggering relay to engage energies and matter that we don't perceive that actually MOVE matter and energy. The Law of Attraction IS a law that works and cannot be summarily dismissed as just a 'possibility'. If you do, you are dismissing the laws of natural order that respond to the 'desires' of Divine order.
I prefer to call it the Law of Allowance more than the Law of Attraction. Why? Because you set your intentions based on your inner desires, see the end result of those desires and allow Divine order to move natural order to fulfill the 'possibility' into a 'probability'. Allow the natural 'LAWS' of the omniverse to unfold your Divine purpose in Divine order. Don't buy into concepts that don't align with how nature works just because someone says it is that way. Be ye therefore observant and truthful when it comes to the unfolding of Divine order into natural order. ~Dean A. Banks, D.D.
NO FEAR!
The more parsimonious you are with facts you observe and the conditions of the truth, the less you are fooled by those who play on your emotions to generate 'fear' in you.
Don't listen to those who are over emotional about their 'version' of the truth; for in their zeal to proselytize what they believe they lose sight in validating the truth to fulfill their own emotional agenda.
See things as they are and accept them as they are in order to deal with them effectively enough to move forward and discharge your erroneous beliefs.
When your mind and heart are in alignment what you feel about what you think is in the best interests of everyone and NOT just yourself!
Be ye therefore honest with your observances, scrutinous with your perceptions and always testing the validity of your beliefs. ~Dean A. Banks, D.D.
FRIENDS
Friends come in many shapes and sizes, moods and personalities and varying species of life. From humans to animals, insects to plants, microbes to DNA, we all communicate on subtle levels with all the life forms in our environment.
When we bond with an animal we are two souls sharing Divine love. When the bond is broken from this life we carry that love with us always; it is our connection to all that is through that bond.
Never forget that love you shared with your animal friend; it is what has taught you how to share Divine love. ~Dean A. Banks, D.D.
GET YOUR OWN!
A scientist is having a conversation with God and says, "We don't need you anymore; we know how to manipulate DNA, energy and matter and how life came about."
God responds, "If you don't need me, then why don't we have a contest and see who can make a man out of dirt?" The scientist says, "Alright!" and bends over picking up some dirt.
God then says, "Wait a minute, get your own dirt!" ~Joel Osteen
THE ENTIRE PICTURE
In the details of your experiences lay the thought patterns that describe the entire picture.
Each event, occurrence, situation, circumstance and expressed behavior are branches of the entire tree.
The root is the desire for understanding; without this, the branches appear to be unrelated.
Go within and open your heart to understanding and the strength of the root will be revealed. Be ye therefore centered! ~Dean A. Banks, D.D.

ARE YOU?
What you think I am and what you think about what I say will never stop me from saying it.
I will express what the Divine has given me in deep meditation with anyone who will listen.
I AM fulfilling my Divine purpose in Divine order. Are you? ~Dean A. Banks, D.D.
CREATING JOY
Being a conscious participant in the experience of 'love' and not pain of another creates inner joy.
Don't glaze over the experience of love to employ cynicism for the sake of cynicism; it is most unbecoming and unfruitful for you growth and expansion.
Be ye therefore a conscious participant in the sharing of Divine love! ~Dean A. Banks, D.D.
DIVINE DESIRES
Desires are literally talents, skills and abilities in you that are 'of the Father'. Yearnings are literally selfish motivations to fulfill what you believe you want and are 'of the ego'. The ego lies to you that you must not have any desire to be spiritual. If you choose to live with no desire, you are NOT fulfilling your Divine purpose!
Why? Because the seeds of greatness that are unique to you were planted by the Divine in your heart to be germinated by you through understanding your Divine purpose; grown by you through 'faith' in the end result; and expanded by you through sharing Divine love into your life AND the lives of others.
Whatever you desire will be fulfilled when you help others attain their true Divine desires. Until you realize and implement this, you will live your life on the merry-go-round of the ego's deception that controls, dominates and manipulates your understanding to bolster its own existence and authority.
The ego has its place. Keep it there and allow that which you truly are to blossom as it was designed to blossom and not how your 'believe' it should unfold. Be ye therefore trusting completely in the Divine to fulfill your desires! ~Dean A. Banks, D.D.
MORE SAYINGS
The desire of the Father IS to fulfill your Divine purpose in Divine order. If not, why would the Divine have created you in the first place? ~Dean A. Banks, D.D.
"Participating in a gun buy back because you believe that criminals have too many guns is like having yourself castrated because you believe that the neighbors have too many kids." ~Unknown
The difference is that being castrated or having too many kids doesn't kill innocent people. Participating in allowing criminals to have too many guns by not making proactive moves is like having your brain lobotomized because you believe that those who seek to minimize violence have no brains at all. Hmmm…~Dean A. Banks, D.D.
Don't you get it? What you fight and resist will perpetuate until you stop feeding the beast. Stop fighting. Stop resisting. Stop  allowing your ego to reign supreme. Allow the Spirit of God to guide you with Divine love. Only then you will get it! ~Dean A. Banks, D.D.
AWAKEN! Stop defending you mortality, your infirmities, your apparent experiences of lack and limitation. What you accept as true and defend as such without proof becomes what you believe. What you test to prove its validity becomes the whole truth, and nothing but the truth! ~Dean A. Banks, D.D.
Take a minute and sooner, more than later, become one with whom and what you truly are; an individualized expression of Divine love everlasting. ~Dean A. Banks, D.D.
When people stop fighting and resisting cancer it will be cured. Allow the Divine presence to heal you with Divine love. When you fight and resist cancer persists and will consume you. Let it go and allow divine healing to cure you. Be ye therefore allowing and NOT resisting! ~Dean A. Banks, D.D.
We never saw the dinosaurs becoming extinct. What's their excuse? ~Dean A. Banks, D.D.
There is one fact about those with tunnel vision; they can't see that they have it until they are out of their tunnel! ~Dean A. Banks, D.D.
When you live in Divine love and not fear the benefits are health, wealth, prosperity and abundance. When you live in fear the detriments are infirmity, poverty, lack and limitation. The choice you make co-creates the experiences that unfold. Bad things only happen to good people when they resist what could happen instead of allow what will happen. Be ye therefore a progenitor of Divine trust! ~Dean A. Banks, D.D.
ANIMAL WELFARE
GOD DOES NOT TEST YOU!
God does NOT test you! You test yourself with how much you love God. If you truly loved the Creator of the entire omniverse you would allow the brilliance of Divine presence to share Divine love from your inner heart.
Contained within you is the Light of Divine creation existing as your inner well-being; blessing you each and every moment with Divine love.
It is up to you to choose to share it with others or keep it only for yourself. When you choose the former, you fulfill your Divine destiny.
When you choose the latter, you stop up the dam and become frustrated and weary. Choose wisely and be blessed with Divine love. It is up to you and you alone! ~Dean A. Banks, D.D.

FEEL YOUR FEELINGS
What does it mean to 'feel your feelings' and not become the emotions? Does it mean that you just observe your feelings and evaluate their consequences? Does it mean that you allow them to be what they are; by-products of you and not you? Or does it mean that you simply observe them, evaluate them, accept them as they are and let them go? The latter is definitely the choice.
When you identify more with the knowing of your spirit than the believing of your ego, you can make proactive choices AFTER you observe, evaluate, accept and discharge your feelings. Feelings are the emotive force that drives action based on intent. They are the pre-cursor to all behavior. If you want to display behaviors that contribute to the growth and expansion of yourself and everyone, then you need to understand what your feelings are and from whence they came. Initially, they are reactions to environmental stimuli that are processed by the 'fight or flight' sections of your brain in order to effect self-survival.
These feelings come from your observations filtered through your belief system that create perceptions, or electro-chemical copies, of the dualistic 'reality'. In this perceived dualistic reality we all live and carry out the functions in our lives. Subsequently, we can 'choose' to harness certain feelings to 'proact' toward unfolding our Divine purpose in Divine order. Who and what we are is beyond all emotions. Emotions ARE a by-product of our psycho-physical beings and are NOT our beings per se.
When we immerse ourselves into our emotions, we can begin to 'feel' that we are these emotions more than whom and what we truly are. This, in essence, is losing the greater perspective of the fact that we are the co-creators of our experiences and that it is up to us to 'balance' the yearnings of our ego with the desires of the Divine. It is in this balance that we come to understand that no matter what feelings we 'feel' that they are coming from us and that they are NOT us!
We are the masters of our own destinies and it is up to us to be that which we were created to be. Too many people live their lives as being their emotions more than being the beautiful child of the Most High that they already are. Identify more with the Spirit of God than the ego in order to balance out your needs, wants, desires and expectations. Be ye therefore balanced! ~Dean A. Banks, D.D.
I AM CONSCIOUSNESS
I am not just a vessel of consciousness; I am consciousness. I am the spirit from which consciousness springs forth and creates the illusion of separation.
When I go deep within to the Source of all creation I am witness to the peace, understanding, joy and Divine love of Oneness MORE than the illusion of chaos, acrimony, misery and animosity created by my ego in reaction to what I observe unfolding in the perceived dualistic reality.
It has been, and always will be, my choice to identify with the knowing of my inner spirit more than with the beliefs of my ego. My life is a result of my choices. Stop believing and start knowing.
Stop living in chaos and start living in peace. Stop living in acrimony and start understanding yourself and others. Stop living in the belief of misery and start living in the joy of life. Stop living in animosity and start living in Divine love.
It is YOUR choice from moment to moment. Choose wisely! ~Dean A. Banks, D.D.
STEADFASTNESS
IN PURPOSE
Growth is predicated by steadfastness in purpose. Want more in life? Stick to the purpose for which you were created and be that which you truly are. Nothing else will lead to your fulfillment.
No matter what appears to be outside of yourself rely and trust completely on what exists within you.
Give to others what you desire the most and a cornucopia of blessings will abound in your life. Be ye therefore steadfast in your purpose! ~Dean A. Banks, D.D.
A FLAG OF PATRIOTISM
It is always the old and frustrated that prey upon the young and stupid with a flag of patriotism. In order to be like them they MUST put their lives on the line to defend the elders' concepts.
When the elders are made to fight their own wars, wars will stop. It is those who are gullible that fight for what they believe they must defend.
Only when we all stop the lies, the deceptions and the control, domination and manipulation of others by our concepts and beliefs will we be on the path to living in a world of peace, understanding, joy and Divine love everlasting.
It is up to us. DO SOMETHING!!! ~Dean A. Banks, D.D.
WHAT'S IN A NAME?
I'm sure you have heard the saying, "Sticks and stones my break my bones, but names will never hurt me." "It is an English language children's rhyme. It persuades the child victim of name-calling to ignore the taunt, to refrain from physical retaliation, and to remain calm and good-natured. Although insulting words and name-calling do not cause bruises and broken bones, they cause emotional pain and psychological harm to the target. Insulting words are used to shame people" [Wikipedia.com].
What is it to shame someone? Shame is defined as "the painful feeling arising from the consciousness of something dishonorable, improper, ridiculous, etc., done by oneself or another" [dictionary.com]. How do we deal with aberrant behavior? Do we call it for what it is? Or do we simply allow it to be without any reproach or consequence?
When people believe what other people say without investigating its veracity or testing its validity that in itself is a shameful act. It should be called out for what it is and NOT buried under the rug. It is using belief, emotion and ego to convince others that something is true based on the facts when it fact it is just an opinion. Blindly accepting what some pundit, website or friend tells you is true is sheer foolishness, laziness and deception.
Calling a person like this a MORON is justifiable and honest. It is calling them what they are based on their behaviors. If they have any character at all, they will acknowledge their lack of investigation and their behavior being remiss in verifying the truth and in testing its validity. In fact, I have been chastised here on FB many times for name-calling. It rolls off of me like water off of a duck's back.
Why? Because I refuse to waste words in describing someone as being egotistical, selfish, dishonest, idiotic, moronic, childish, stupid, ridiculous, ludicrous, asinine or reprehensible. I simply call them a MORON and everyone knows exactly what that means. Those who cry about name-calling are the ones who fear it because they believe it is emotionally harmful; well, duh, that's what it is supposed to do! It is to wake up the person to their aberrant behavior.
Names are words that have sounds that create vibrations within each and every one of us. Don't you think that if someone is called a moron enough times that they might decide to do something about it? Unfortunately, most don't. They continue spreading their false beliefs and opinions without making the time to research and ferret out the facts. That, in itself, is childish, emotional and deceptive.
Don't allow the nay-sayers of name calling convince you that it is wrong. Develop a thick skin and challenge what someone calls you; especially if it's TRUE! Be ye therefore discerning and NOT moronic! ~Dean A. Banks, D.D.